Finally, some good news from MotoGP. The revised 2020 calendar has just been released with a total of 13 confirmed races in Europe where racing will commence on 19 July 2020 in Jerez, Spain. These 13 rounds will be covered within eight different tracks where some locations will host back-to-back race weekends, particularly Jerez, Red Bull Ring, Misano, Aragon, and Valencia.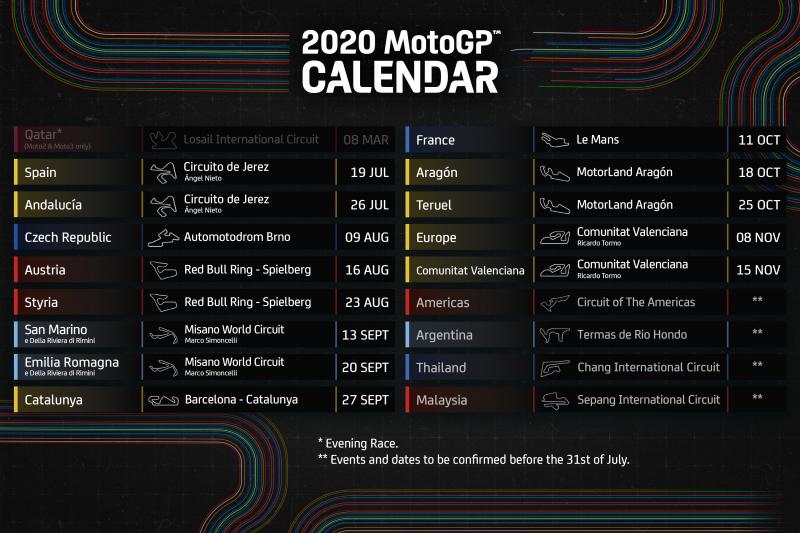 On top of that, there are four more rounds outside of Europe that have yet to be decided. These are in America, Argentina, Thailand, and Malaysia. While the races in Europe will run without any attendance from fans and spectators, these four rounds will only take place if the respective countries will allow fans to attend due to the costs of organizing the races outside of Europe.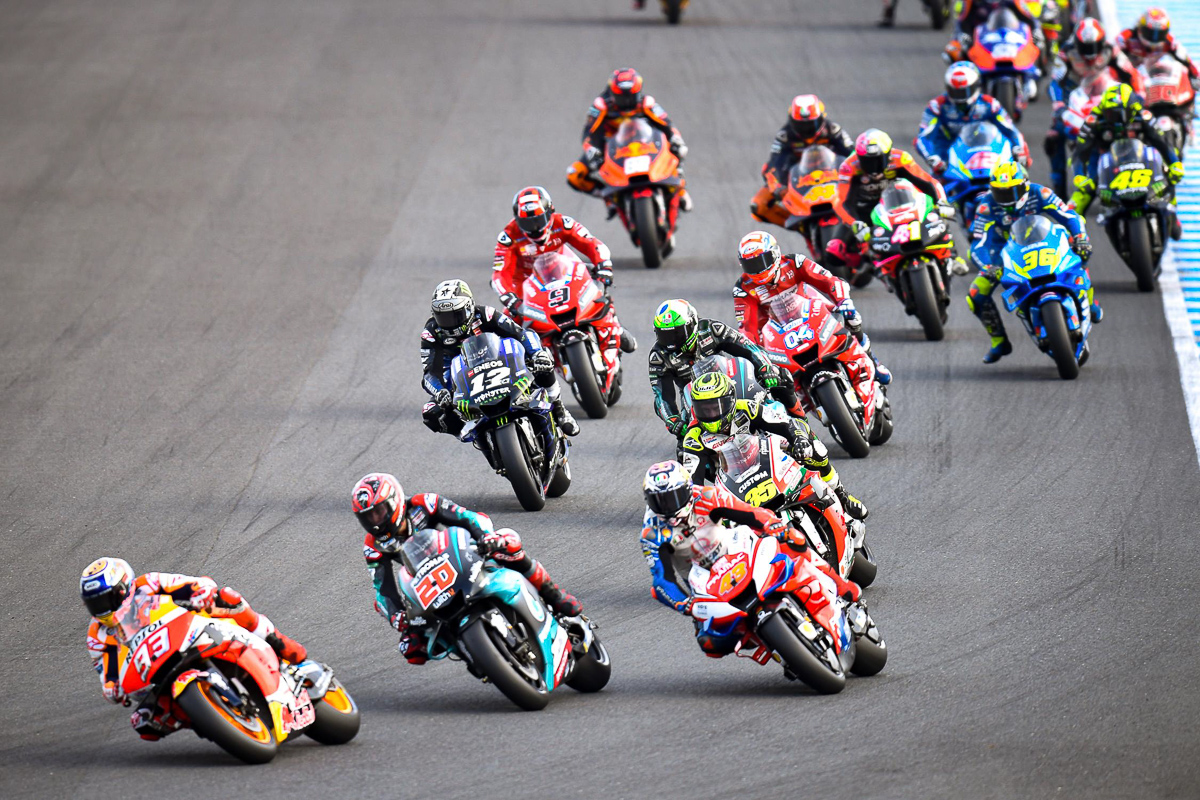 Judging by the current COVID-19 cases, especially in the US, it is most likely that Thailand and Malaysia will happen normally sometime in December as the virus situation in these countries is being handled very well thanks to all the hard work and dedication of all frontliners involved.
Malaysia in particular has entered the Recovery Movement Control Order (RMCO) phase, where almost everything is slowly returning to normal (apart from the 'new norm' of social distancing, wearing face masks, and keeping good hygiene). If everything continues in this manner, we will most likely see some much-needed MotoGP action at the Sepang International Circuit by December.
The MotoGP races will most likely evolve to cope with the changes placed by all aspects involved in handling the COVID-19 issue worldwide. As of now, this is the current schedule and by this time next month, we will once again hear the roar of the MotoGP race bikes. Rejoice and prosper to all!