The first team seen testing the new fairing design after the winglet ban

Double fairing layout with internal wings

More down force for added stability
Is this Yamaha's answer for the winglet ban in MotoGP™ for the 2017 season? Ever since the implementation of external winglets utilized initially by Ducati, the use of winglets on MotoGP™ bikes were seen across the field by almost every rider. With the winglets, more down force were added to the front wheel, reducing the anti-wheelie effect upon corner exit when the riders open up the throttle.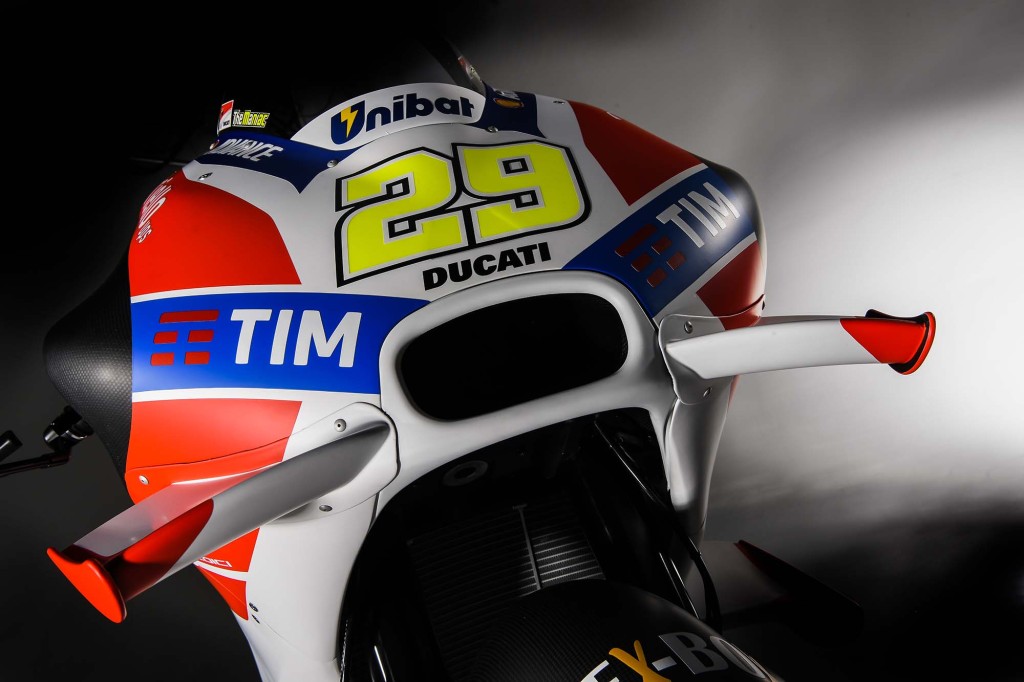 With several high profile crashes and concerns about the safety issues on the use of winglets, the ban was imposed for this year's season as there were some disagreements between a few parties, mainly Ducati and Honda. No matter what the issues are between the two giants, the ban is set and now teams must find a way to get the same effect of winglets without the presence of the devices on the fairings.
Although Ducati was the team that benefitted the most from the use of winglets, they were very secretive when it comes to coming up with the new design for their fairings. Some experts strongly believe that the teams won't just let the winglet issue go as it was proven to have a significant performance increase. The only team that we have seen experimenting with new fairing design with internal winglets is the Movistar Yamaha MotoGP outfit.
The boys over at Yamaha have been testing the double fairing design ever since the winter test in Sepang a few weeks back. All of the riders looked strong especially Maverick Vinales. Yesterday during the first session of the second official testing in Phillip Island, Valentino Rossi looked to be in top form with the double-fairing M1. Although he only managed to set the second fastest lap of the day, he was only a fraction of a second behind last year's champion, Marc Marquez.
The design has been discussed by several individuals as it will give the desired effect but it does come with a major drawback; overheating engines. If they can find a way to overcome this issue, we might even see this type fairing being used across the entire MotoGP™ field as the rules only stated that external winglets that protrude outside of the fairings are banned. With Yamaha showing promising results at this early stage, we are more excited than ever to see the versions from other teams especially Ducati and Honda.
Stay tuned to Bikes Republic for more MotoGP updates.
PHOTO SOURCE: MotoGP™