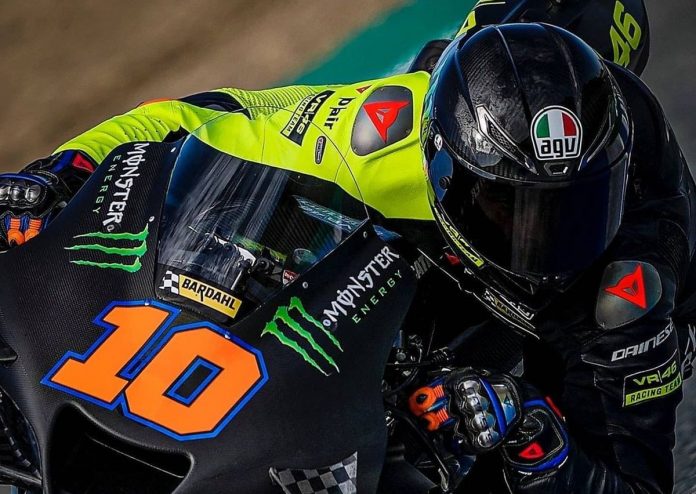 After the endless saga with Saudi Aramco over the last few months, VR46 Racing Team has officially announced Italian company, Mooney as the team title sponsor for the 2022 MotoGP season.
Mooney will also be backing the Moto2 team with Celestino Vietti and Niccolo Antonelli.
"Following the agreement, the new team naming will be Mooney VR46 Racing Team and will be used in all images of the Team (including bikes and rider suits) and in all official communications. Further information will be revealed on January 3rd," said VR46 in a brief statement.
Despite the uncertainty and almost weird situation with Aramco, the confirmation with Mooney is excellent news for Valentino Rossi and his team as they now can look ahead to compete the new season with Luca Marini and Marco Bezzechi onboard two Ducatis.
The saga with Aramco began in April 2021 with a press release that said: "In 2022 the VR46 Team will debut in the MotoGP class together with Tanal Entertainment Sport & Media with Saudi Aramco, as the new Main Sponsor for the period 2022-2026."
However, the Saudi Arabian oil giant later denied any involvement and continued to deny it had agreed on a deal with Tanal or VR46.