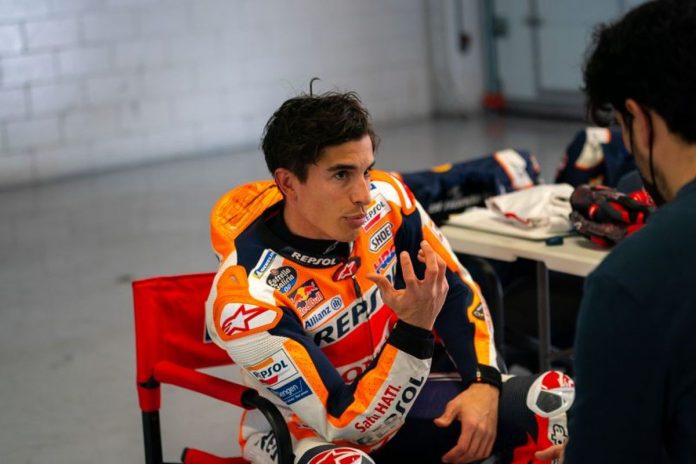 Marc Marquez will return to MotoGP nearly a year after being sidelined with an injury sustained during the 2020 season opener in Jerez.
The Spaniards will take part in this month's Portuguese Grand Prix, as confirmed by Repsol Honda.
The six-time MotoGP champion had undergone three operations on his right arm in a bid to return for the 2021 season opener in Qatar. However, the medical team had advised against the idea with test rider Stefan Bradl replaced Marquez on both occasions.
Nonetheless, the doctors have given Marquez all-clear to contest in the third round at Portimao on April 16-18.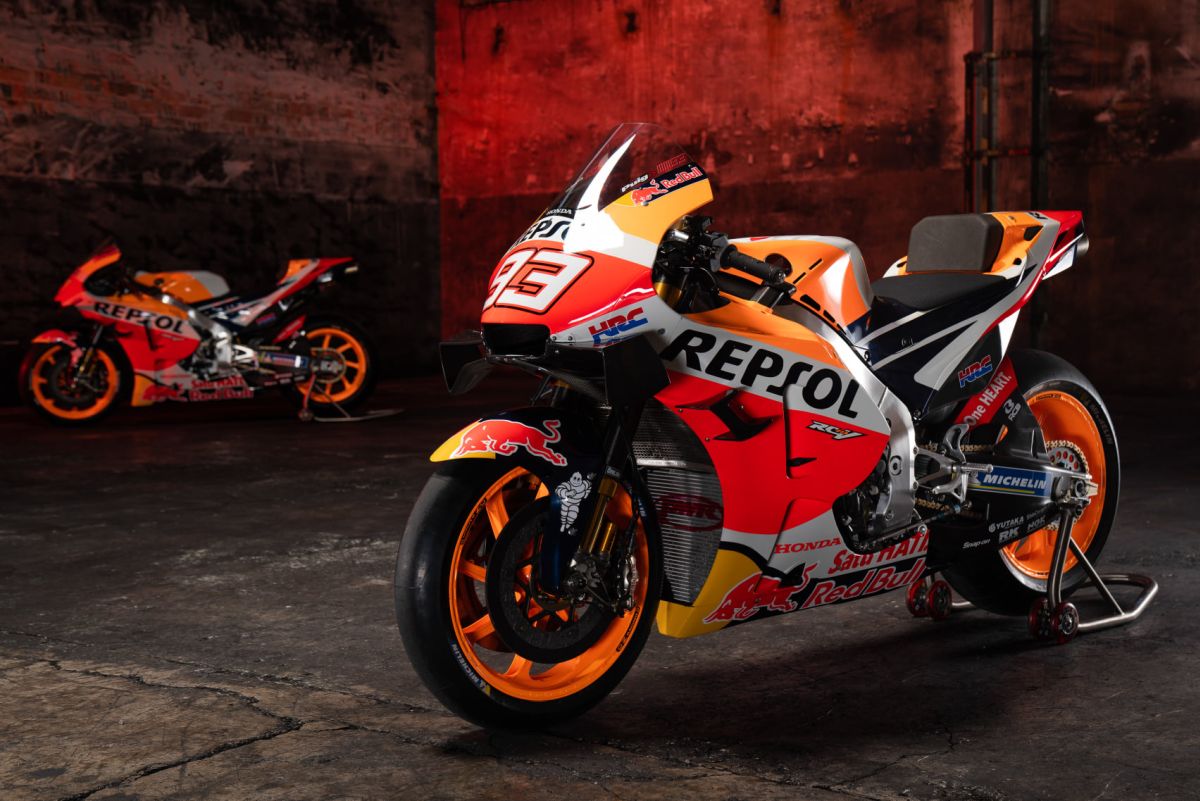 "In the review carried out on Marc Marquez by the Hospital Ruber Internacional medical team, four months after surgery, led by Doctors Samuel Antuña and Ignacio Roger de Oña, and made up of Doctors De Miguel, Ibarzabal and García Villanueva, for an infected pseudoarthrosis of the right humerus, a very satisfactory clinical condition was found, with evident progress in the bone consolidation process.
"In the current situation, Marquez can return to competition, assuming the reasonable risk implicit in his sporting activity," said Honda in a statement.
Marquez is yet to jump on the latest RC213V but was allowed to ride the Honda RC213V-S test bike at Barcelona and Algarve after doctors allowed him to intensify his training.
Marquez also shared his excitement on social media.
"I'm very happy. Yesterday I visited the doctors, and they gave me the green light to return to the competition. They have been nine difficult months, with moments of uncertainties and ups and downs, and now, I will be able to enjoy my passion again," he said.