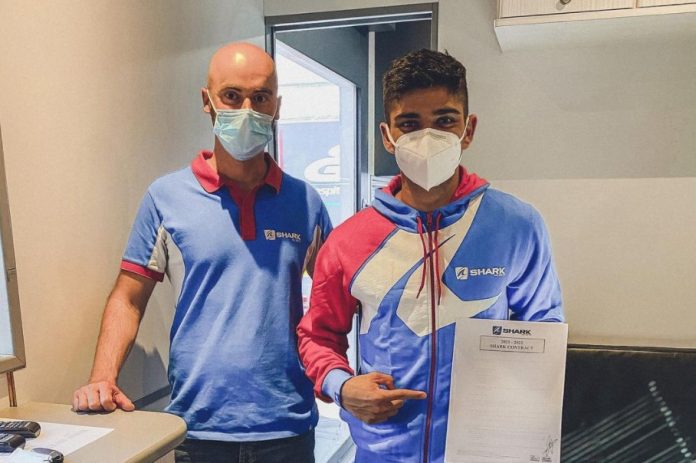 MotoGP 2021 will see three rookie riders, including Jorge Martin who will be racing with the Pramac Racing team alongside Johann Zarco. To mark his momentous occasion into the premier class, the 22-year-old Spanish rider has signed with one of the best helmet manufacturers in the business, Shark Helmets.
Jorge Martin will be racing with the latest Shark Race-R Pro GP FIM model, a helmet that has seen the top of the podium spot twice last year thanks to Red Bull KTM Tech3 rider, Miguel Oliveira. As for Martin, he'll definitely make a strong start thanks to the combination with his Ducati Desmosedici GP machinery.
His new design has not been revealed just yet, but the Pramac Racing team will definitely stand out as Martin's teammate, Johann Zarco, is also a fellow Shark Helmets rider in MotoGP. That'll be a nice combination once they reveal the official livery for the 2021 season.
Jorge Martin was the 2014 Red Bull Rookies Cup champion, 2018 Moto3 world champion, and finished the 2020 Moto2 season with two wins and six other podium finishes in his second year of racing in the intermediate class. With this amount of talent, it shouldn't take long for this Shark rider to fight against the front runners.
Written by: Sep Irran