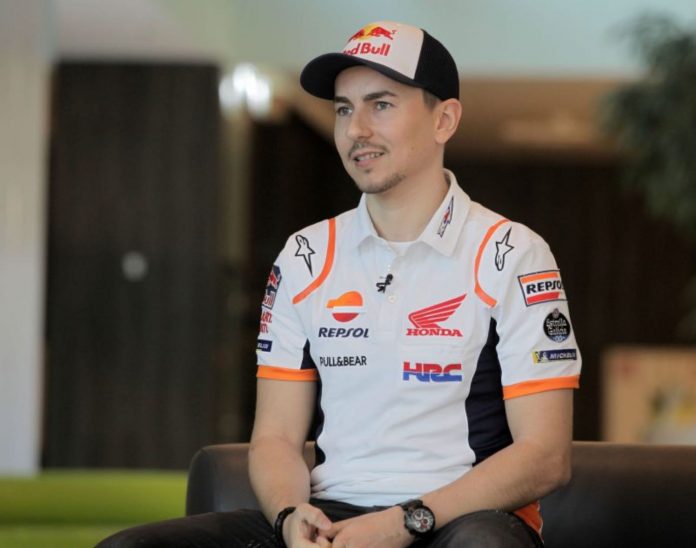 Three-time MotoGP World Champion, Jorge Lorenzo, revealed how he turned down the approach from Petronas Sepang Racing Team (PSRT) in 2018.
Speaking in the latest episode of his 99seconds on Youtube, Lorenzo admitted that he left Yamaha to join Ducati at the start of 2017 to become one of the riders to win titles with different manufacturers.
However, the Spaniard struggled to adapt to the unique handling of the Desmosedici GP machine, which he admitted in his YouTube vlog.
"In 2018, I was the rider who had the best starts, braked later than anyone and put the bike upright first to use all of Ducati's power, meaning I accelerated the best, but I suffered from the same problem again and again.
"I had arm fatigue during the races, and that made me slow my pace very much and also a turning problem that made the front wheel not want to turn in the same way as the rear.
"Supposedly this was caused by the aerodynamics, those large wings that Ducati had, which made a type of turbulence in the middle of the corner, at maximum lean, and with worn tyres, it made it very difficult," he explained.
Expecting the axe from Ducati the following season, Lorenzo admitted there were in-depth talks with PSRT, who prepared to build the bike around him.
"I didn't really feel like [joining Petronas] because I'd already been in the official Yamaha team and it seemed like a step back. Everything seemed black…. All my thoughts were negative. I didn't see the light at the end of the tunnel," he added.
According to Lorenzo, his future took an unexpected turn when HRC boss, Alberto Puig, reached out to him during the mid-season test between French and Italian GP.
Interestingly, Honda was keen to hire Lorenzo to replace Dani Pedrosa, but the rider was asked to kept it a secret despite his manager continuing working on the PSRT deal.
"I received a surprise call from Alberto Puig, who told me that he didn't want me to get too excited but joining the Honda team in 2019 was a possibility.
"He still had to work with the Japanese team, but they said the option was interesting, and that the most important obstacle, that I had already anticipated, was that Marquez could supposedly veto me from joining. But they had already spoken with Marc and he had no problem about me joining the team," said Lorenzo.