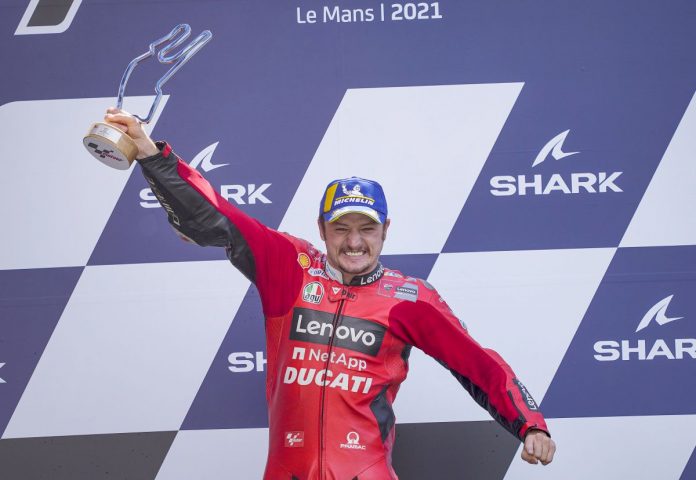 Despite an early trip through the gravel and slapped with a double long-lap penalty, Jack Miller still managed to find himself as the winner at the French GP ahead of home favourites Johann Zarco and Fabio Quartararo.
It was a chaotic race at Le Mans as the race started in dry conditions before heavy rain hit the circuit after a few laps.
The scenario forced all rider to come into the pit lane to swap their bike.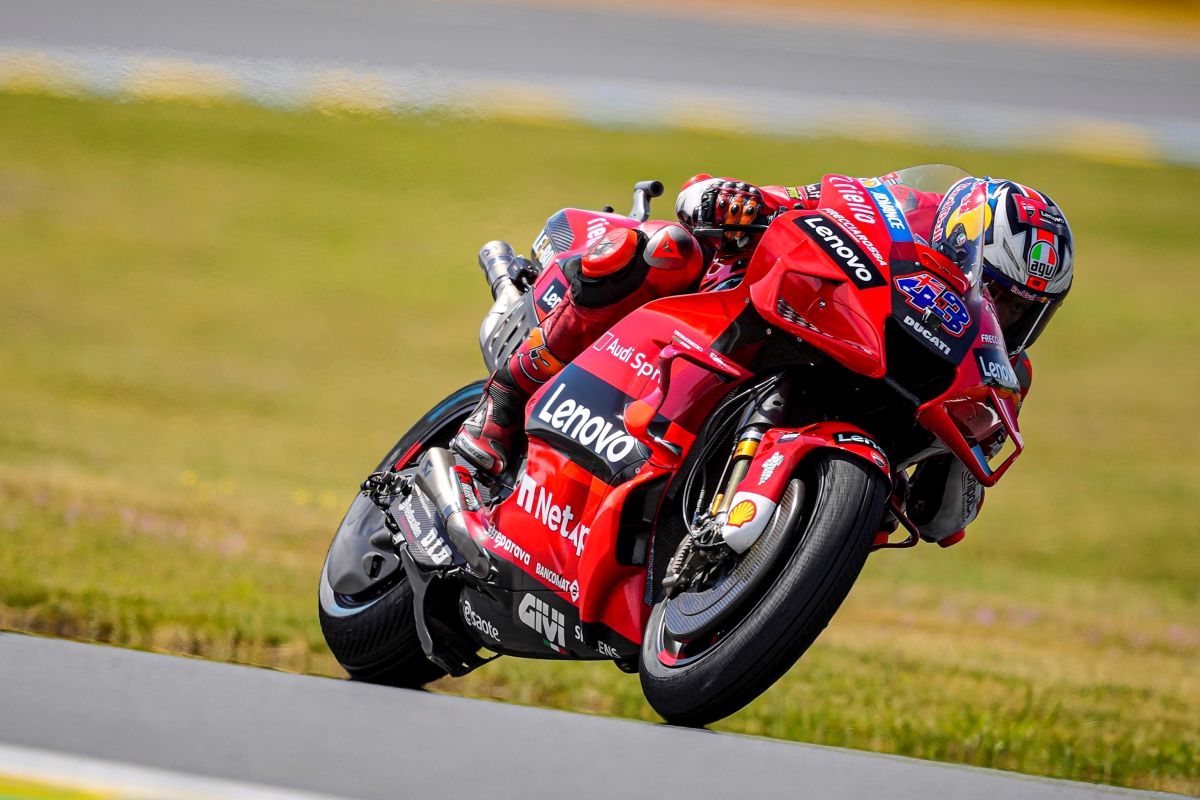 The Ducati rider ran off the track and into the gravel on his way to pit lane and later caught speeding, resulting in the double long-lap penalty.
Quartararo also handed the same punishment for bike swap mishaps after he went into his teammates, Maverick Vinales, garage before jumping on his M1 with the bits of help from the pit crew.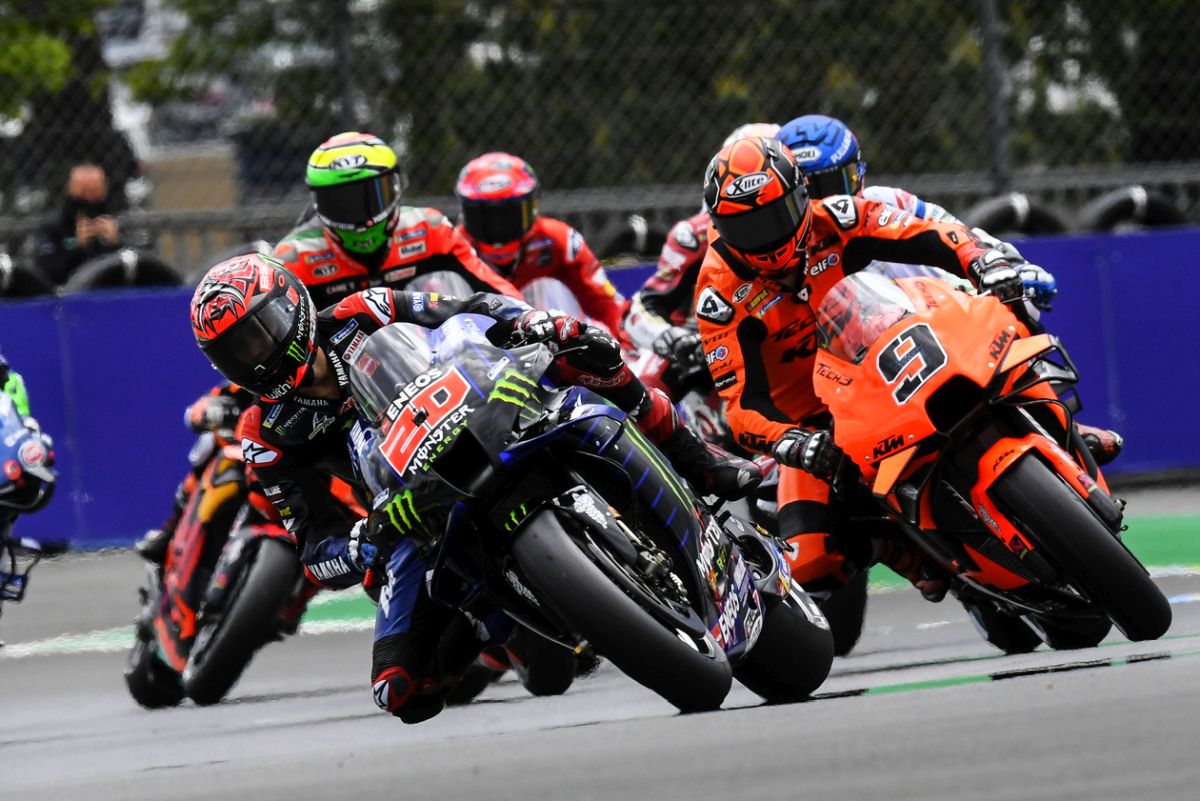 The Frenchman managed to clinch a podium finish at third place to secure a lead at the championship standings with one point ahead of Francesco Bagnaia.
Meanwhile, Zarco returns to the podium with second place after missing out at the previous two rounds.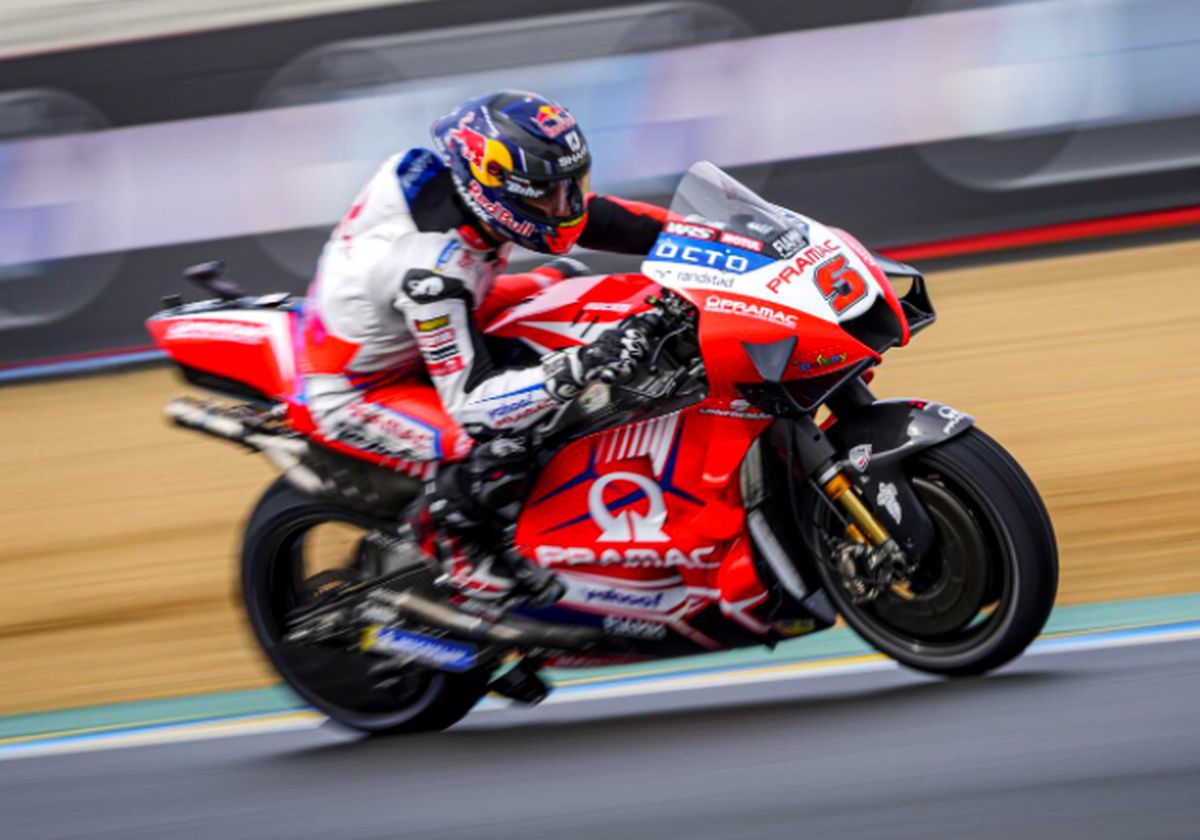 Miller later shared his takes on the crazy race.
"Winning two races in a row is a dream for me, especially after such a difficult race where I even had to take a long double lap and ended up in the gravel. So to be able to get this result is really extraordinary! The race was really long and tough mentally.
"I tried to keep my concentration and kept telling myself to stay calm. In this way, I managed the tyres well and saved them until the end, managing the advantage over Johann (Zarco), who was getting very close towards the end. It was really a fantastic victory!," said the Australian.
Miller's teammate, Bagnaia, wasn't far off as he secured fourth place finished despite a bad start.
"I got a bad start and made a mistake on the first lap, going wide at Turn 6. Then, there was the flag-to-flag: it was the first time for me! It wasn't easy, but in a way, I enjoyed it. In the beginning, I didn't feel completely comfortable on the bike, but in the wet, I was able to find my rhythm right away.
"Finishing fourth in these conditions is a really good result, also considering that last year I was very slow in the rain. Now I am second in the Championship, just one point behind Quartararo, so I'm delighted," he said.
Ducati will be back in action at their home turf in Mugello for the Italian GP at the end of the month.