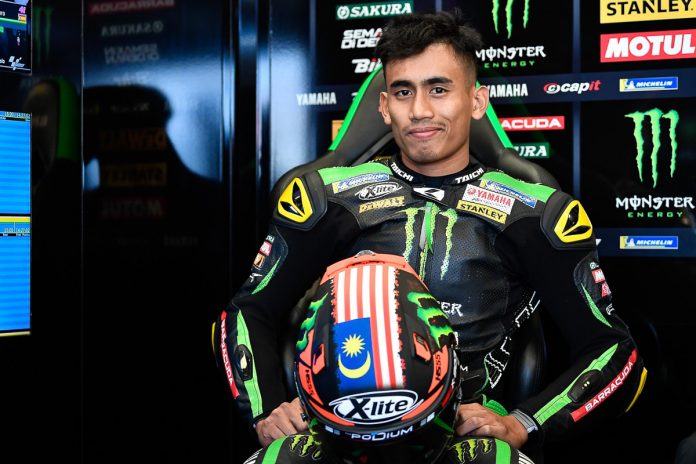 With three MotoGP rounds remaining in 2018, we look into the story so far regarding Malaysia's very own Hafizh Syahrin.

Hafizh finished in the top 10 in the previous round at Motegi, Japan and is currently in a tight battle for the title "Rookie of the Year".

He is only 4 points behind of another fellow Italian rookie and VR46 Academy rider, Franco Morbidelli.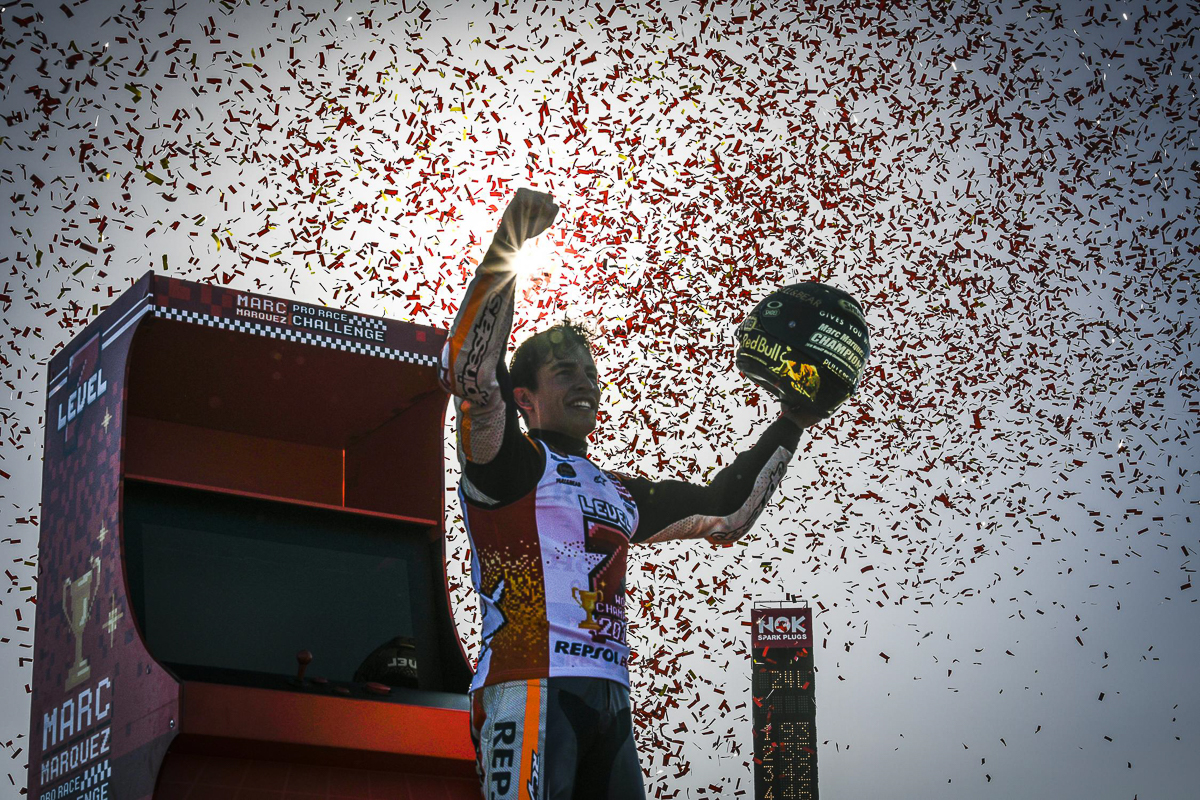 Did you guys watch the last MotoGP race at Motegi, Japan? If you did, you would know that Repsol Honda's Marc Marquez bagged his fifth premier class world title after winning the race at the home of Honda. We've covered that already and right now, we're more interested on how our homeboy Hafizh Syahrin is doing so far at the very top of the league. In the great words of Joey Tribbiani, "How you doin?"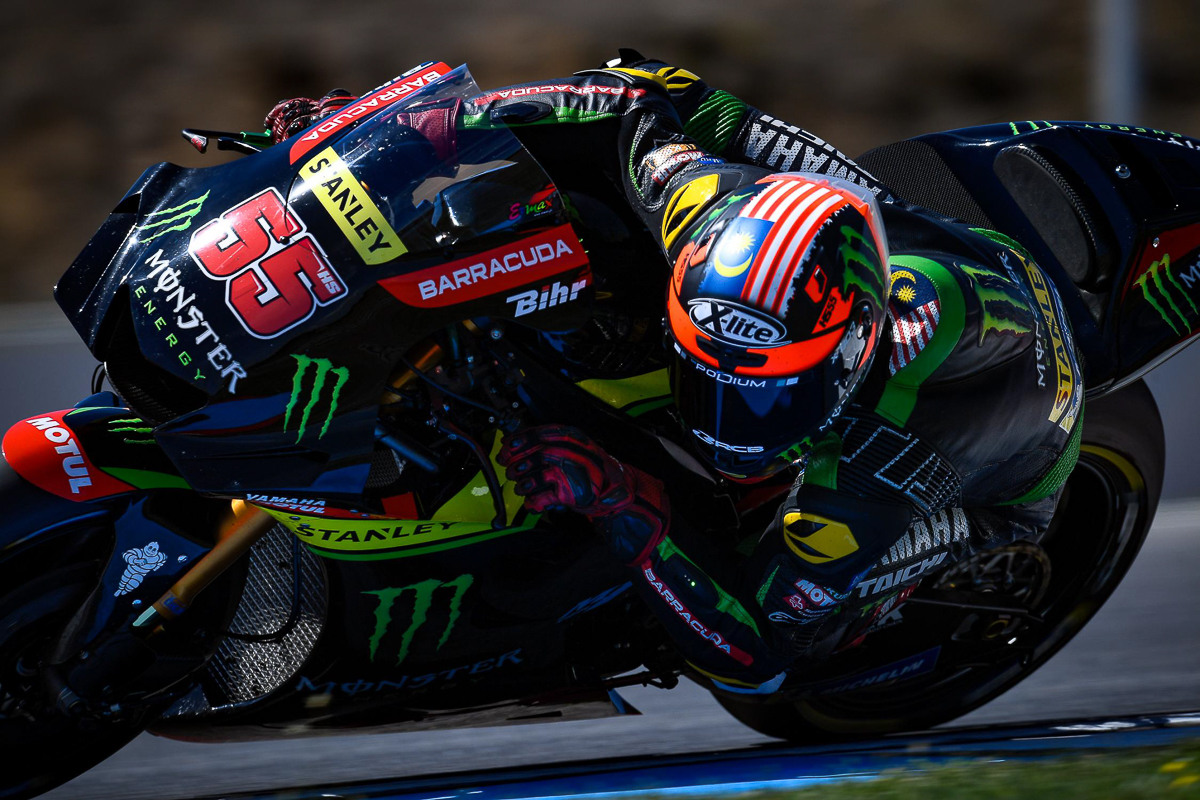 To summarize Hafizh Syahrin's rookie season in the premier MotoGP class so far, he is currently sitting in 17th place with 34 points. Out of 24 permanent riders in the field, the Monster Yamaha Tech 3 rider is currently doing better than a number of high profile riders such as Aleix Espargaro, Scott Redding, Scott Redding, and more. Bear in mind that these named riders are all riding full factory bikes in the league compared to his slightly aged Yamaha YZR-M1 in a satellite team.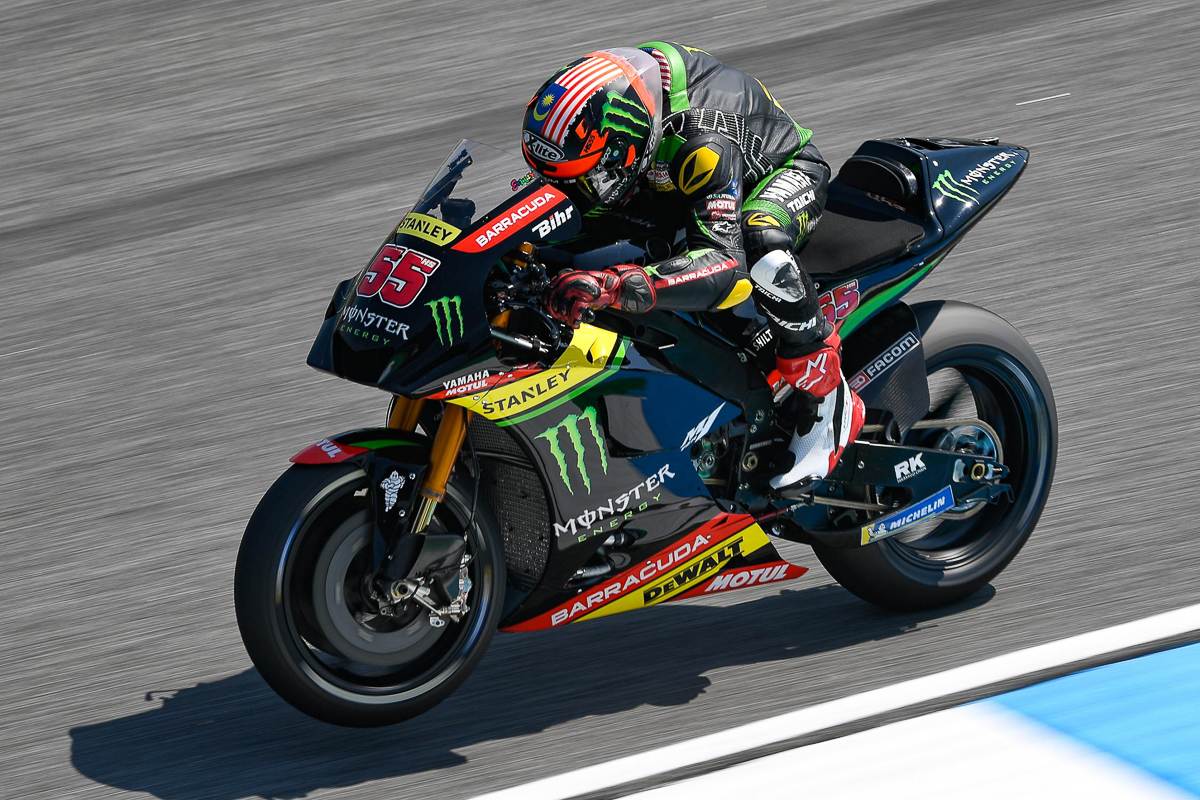 There are five rookie riders in the 2018 season and our Malaysian hero is currently in the running to achieve the title "Rookie of the Year". The only person standing in his way is 23-year-old Italian and fellow VR46 Academy protégé (the one founded by the great Valentino Rossi), Franco Morbidelli.
Morbidelli who's racing for the Marc VDS squad is in a tight battle with Hafizh Syahrin. After the weekend where Hafizh achieved his best finish in the championship in P10, he is now only 4 points behind the young and very talented Italian rider. That's a very small gap considering there's three rounds left and 75 points maximum up for grabs.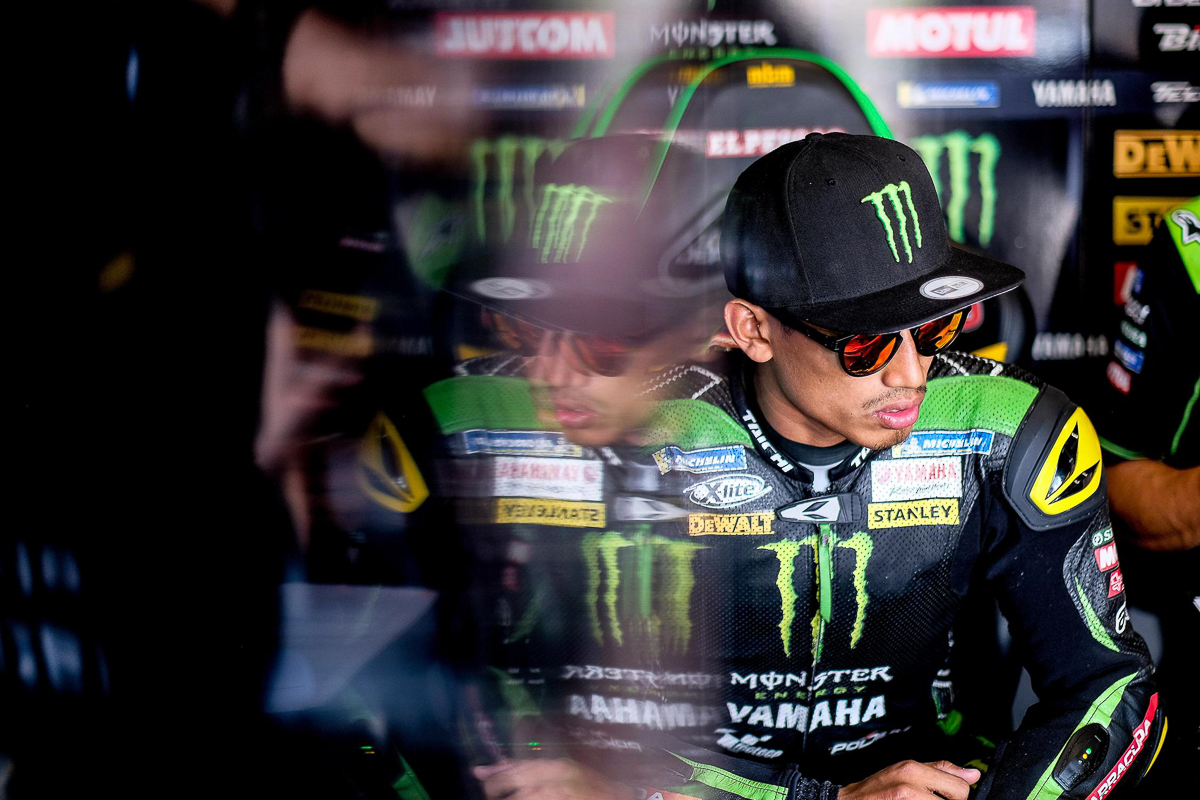 We can see that Hafizh is doing considerably well on the Yamaha YZR-M1 machinery and against the Honda RC213V ridden by Franco Morbidelli, it's indeed a showdown on who will become the top rookie rider in the 2018 season. The good news is that the Malaysian round is coming up in two weeks' time and this is where Hafizh will have a home advantage to take over Morbidelli in the rankings.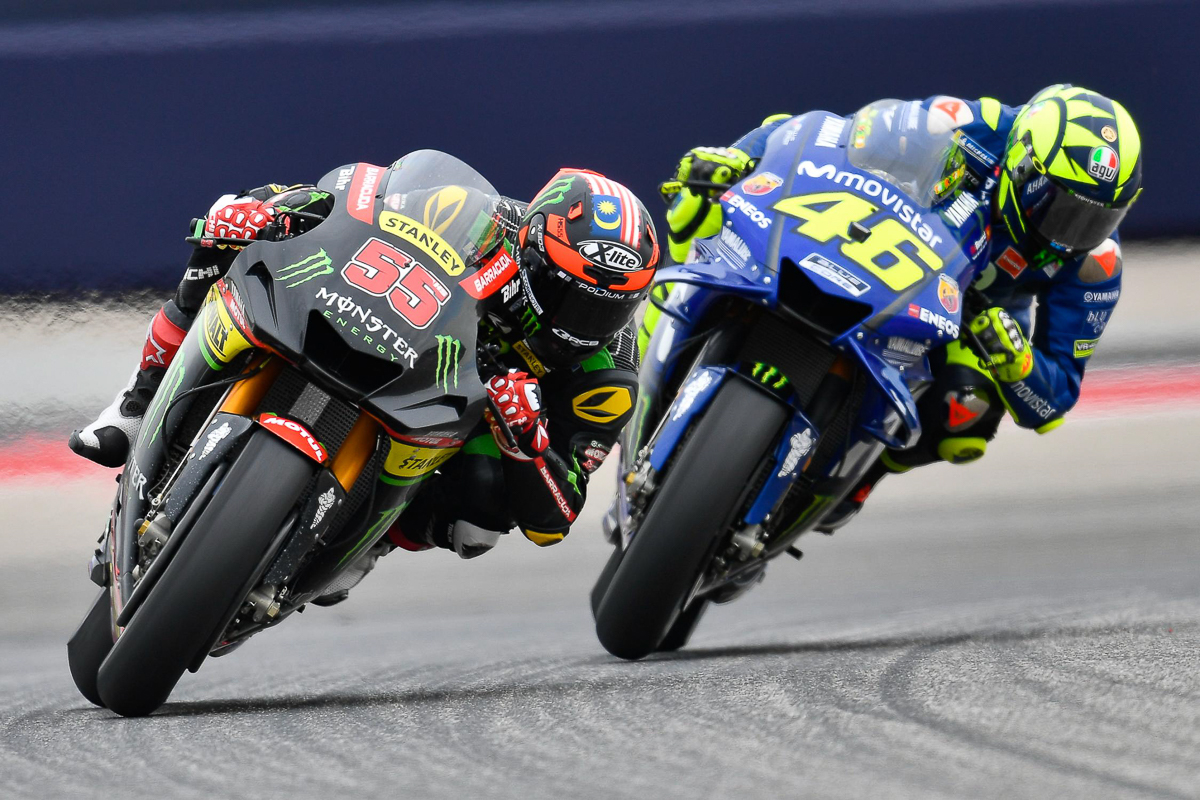 Rest assured that all of Malaysia will be supporting him throughout his journey which is only going to get better as he has already extended his stay in MotoGP after signing a new deal with the Tech 3 team. Even more good news? He will be piloting a factory-spec KTM RC16 bike (which we hope will be much better come 2019).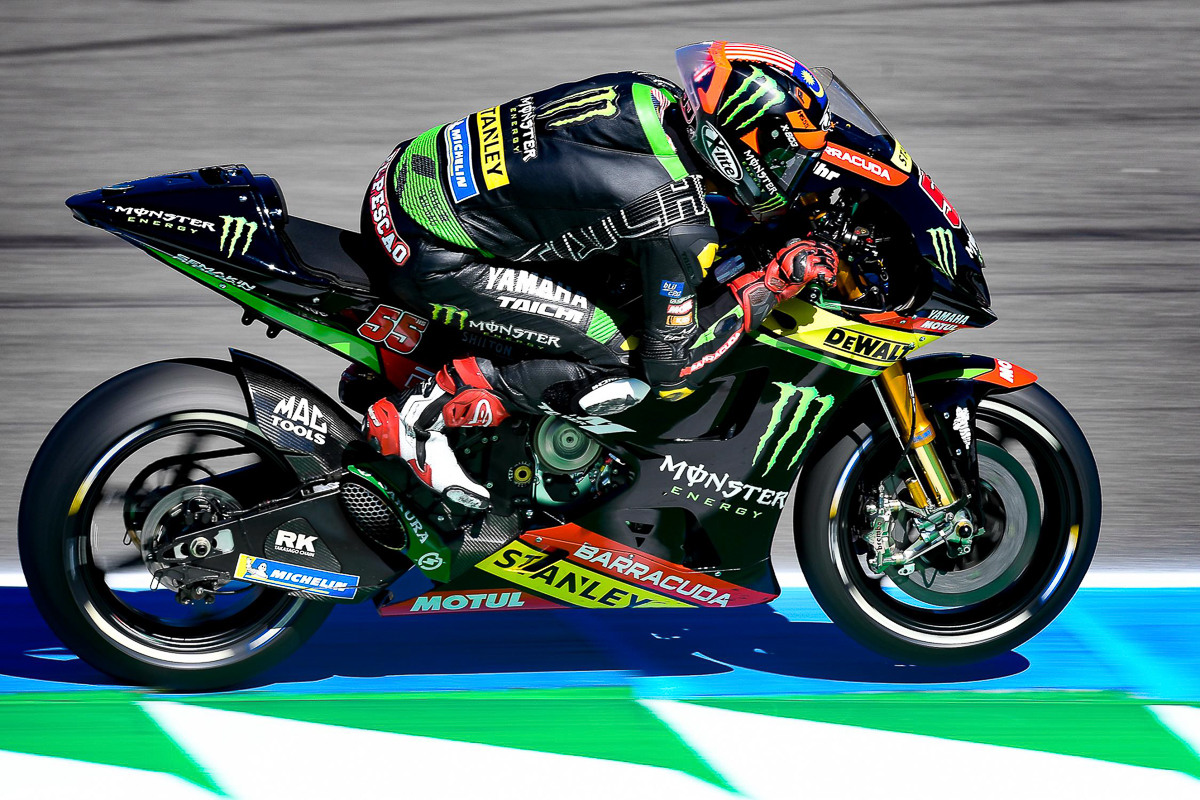 Hold on to your hats, folks. The 2018 MotoGP season is not over yet and by the look of things, the chances of Hafizh Syahrin becoming the 2018 Rookie of the Year is very, very good. Even if he doesn't get the award, we all know that he is one hell of a rider that has made Malaysia proud. Hafizh Syahrin is indeed one of many examples when it comes to the saying "Malaysia Boleh!" Now, go get 'em, Pescao!
Image source: MotoGP