Barbera obtained the injury during a training session crash in Valencia

Titanium plate were fixed in by MotoGP medical director, Dr Xavier Mir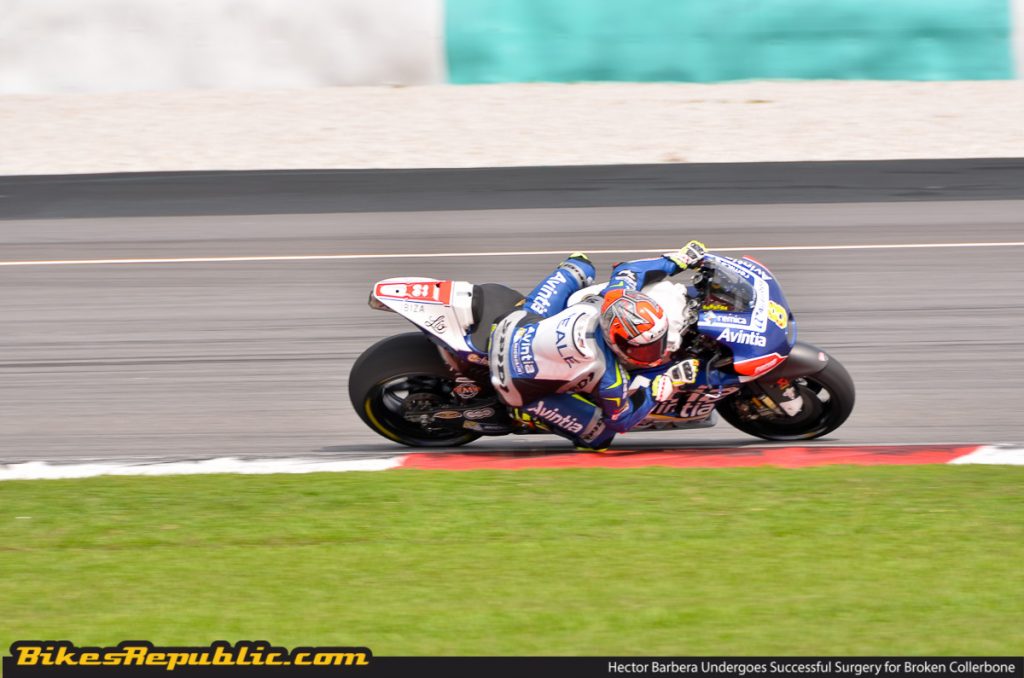 According to the Reale Avintia Racing (aka Reale Esponsorama  Racing) MotoGP outfit, Hector Barbera has successful went through an operation to fix his broken collarbone which he had obtained during a training session just a couple of days back. The Avintia Racing rider suffered the injury following a crash at the Circuit Ricardo Tormo located in Valencia.
The surgery was conducted at the Hospital Universitari Dexeus located in Barcelona last Wednesday. The man in charge of the entire operation was none other than MotoGP medical director, Dr Xavier Mir. A titanium plate was put into place to promote faster healing for the Spaniard MotoGP rider.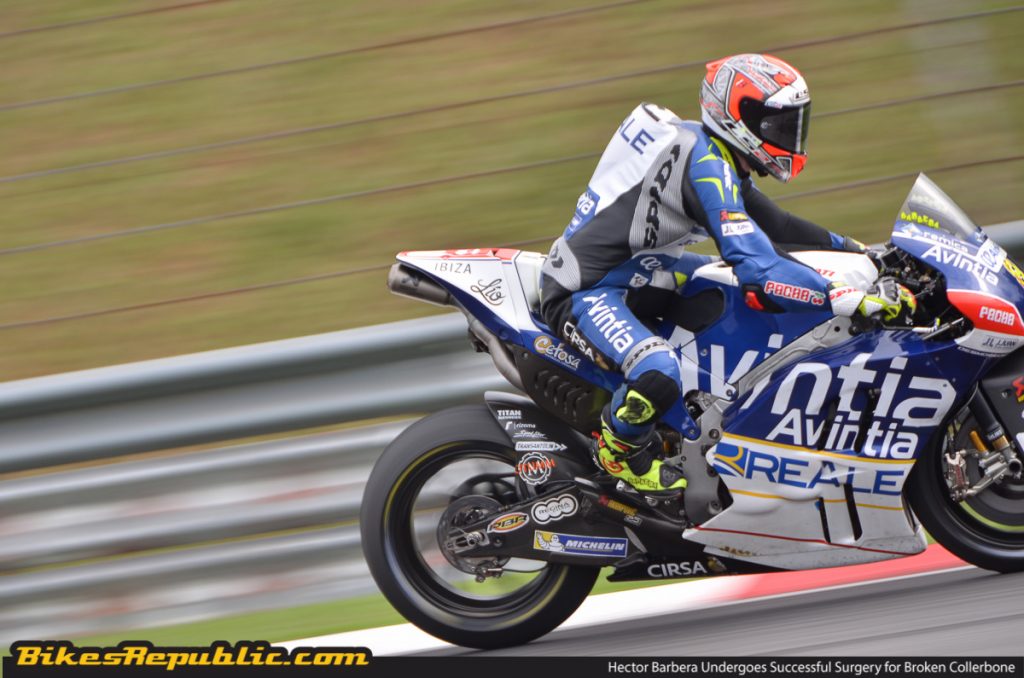 Hector Barbera's recent injury wasn't actually his first break. Barbera actually suffered a fracture on his right collarbone following a crash back in 2011 during the Japanese Grand Prix. The fracture obtained to his left collarbone needed almost two hours of time for Dr Xavier Mir to get it fixed with a titanium plate due to an old injury at the very same location.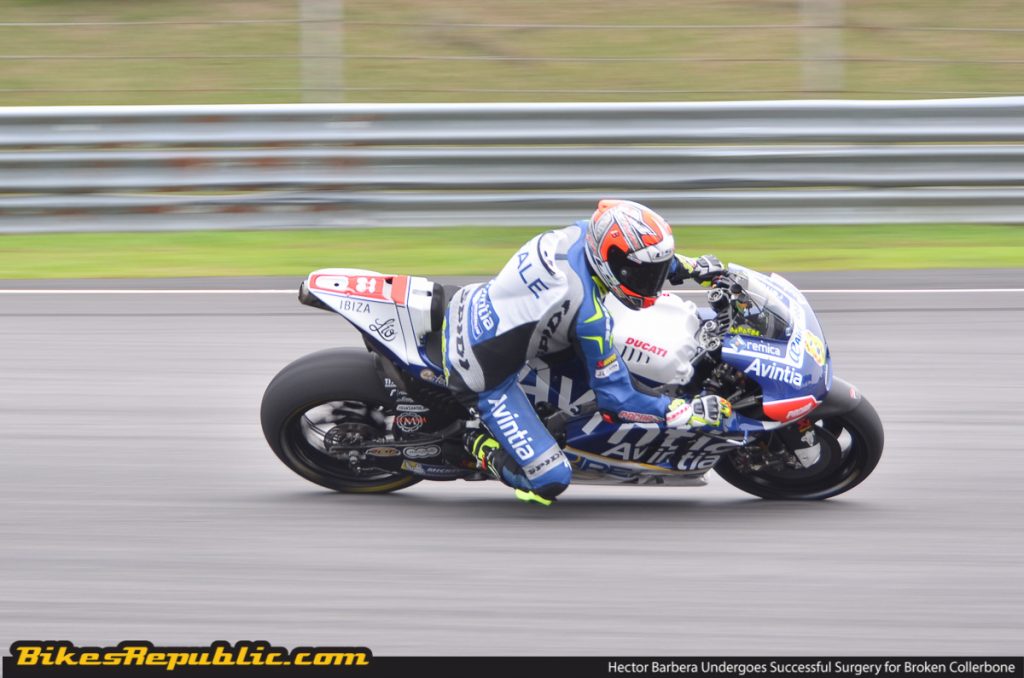 With only seven days until the final MotoGP Official pre season testing in Qatar, it seems more than likely that Barbera will need to sit this one out for his injury to recuperate. Following a few good testing sessions and promising results from the previous tests in Sepang and Phillip Island, the team is more than confident that Hector Barbera will bring the fight in the season opener at the Losail International Circuit. The first round will commence on 26 March 2017.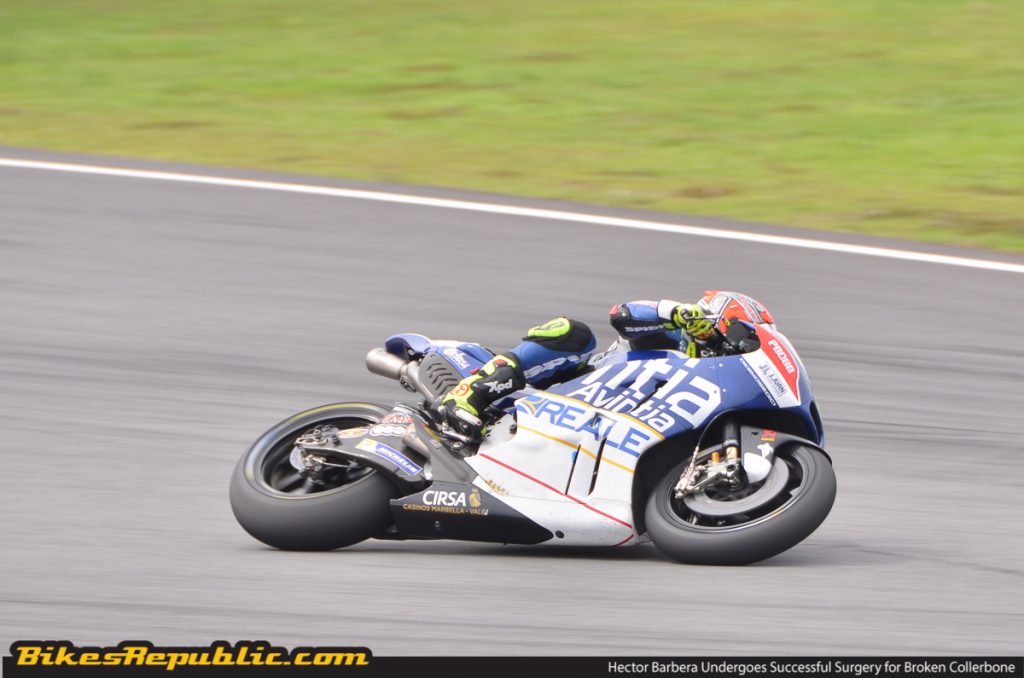 Barbera actually finished in the top 10 of the 2016 MotoGP season with a total of 102 points right behind the previous Ducati factory rider, Andrea Iannone. The Reale Esponsorama Racing Team will be launching their latest livery very soon with Hector Barbera together with French rider, Loris Baz. Both riders will pilot their Ducati Desmosedici GP 16 in the 2017 season.