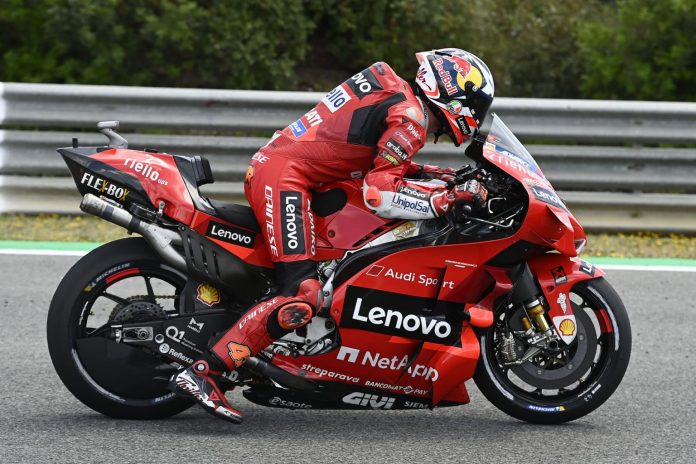 MotoGP Grand Prix Commission moves to ban front ride height devices from 2023 onwards, but 'Holeshot' devices still allowed… for now.
MotoGP will ban front ride height devices start from 2023.

However, single-use 'Holeshot' device not affected from this.

Ban could be a setback for Ducati – the tech's key innovator.
Since it first debuted in 2019, the use of front ride height devices has caused quite the debate in MotoGP. The competitive differences between those with and without it were arguably very stark throughout the 2021 season – a comparison of Suzuki's performance between the first and latter half of the season is a prime example.
In response, the MotoGP Grand Prix Commission will reportedly start banning front ride height devices from 2023 onwards. The decision was made after two proposals were tabled during a recent internal discussion inside the MSMA – the association of motorcycle manufacturers competing in MotoGP.
Of those two, one was selected by the Grand Prix Commission, in which the decree reads: "The use of any device that modifies or adjusts the motorcycle's front ride height while it is moving is forbidden."
Notably, the ban does not apply to front 'Holeshot' devices – ride height-altering devices that are only used once, at the start of the race, to aid with off-the-line sprints as the lights go out. Instead, the ban applies to ride height devices that can be used more than once throughout a full lap and race.
Much of this stems from concerns that MotoGP bikes are starting to become too fast, as well as the fact that five of the sport's six competing factories are openly opposed to it, the latter citing the tech's exorbitant research and development costs to achieve arguably small performance gains.
No prizes for guessing the sole factory that's pushing for the tech to stay – Ducati. Said Italian factory has spearheaded the tech since 2019, whereby it uses a hydraulic-mechanical systems to lower ride height and achieve a lower centre of gravity – ideal for acceleration both off-the-line and during corner exits.
Naturally, the announcement does put Ducati at somewhat of a disadvantage, more so after considering the fact that said factory were reportedly open to such a ban, but from 2024 onwards instead.
However, despite proving the tech's performance, Ducati's recent disaster with all its GP22 machines during the Qatar GP season-opener did reveal certain flaws. Said situation was serious enough to warrant Ducati at removing the device from most of its GP22s during the recently-concluded Indonesian MotoGP weekend.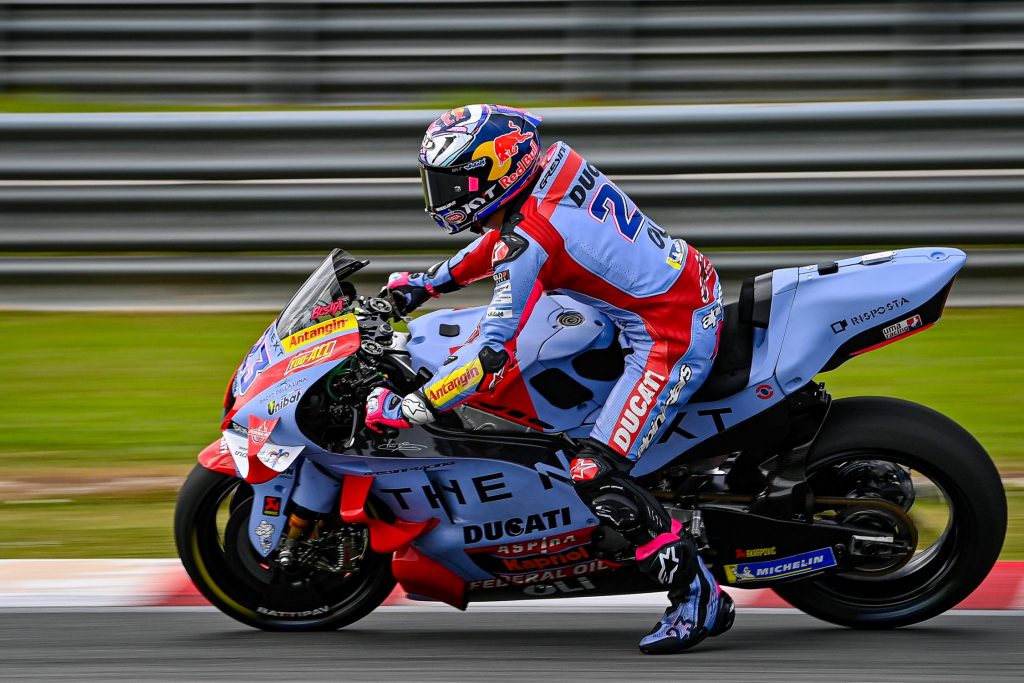 In all likelihood, the ride height device ban from 2023 onwards could be a good thing – it should give more development time before it offers more substantial gains, which in turn allow factories to focus on other areas as well.
Furthermore, given Ducati's knack for tech innovation to circumvent existing MotoGP regulations, it suggests that the Italian will find other areas to gain from soon enough. In other words, the engineering brilliance of Gigi Gall'igna, Ducati Corse's Managing Director, and his Skunkworks, will be tested once again…