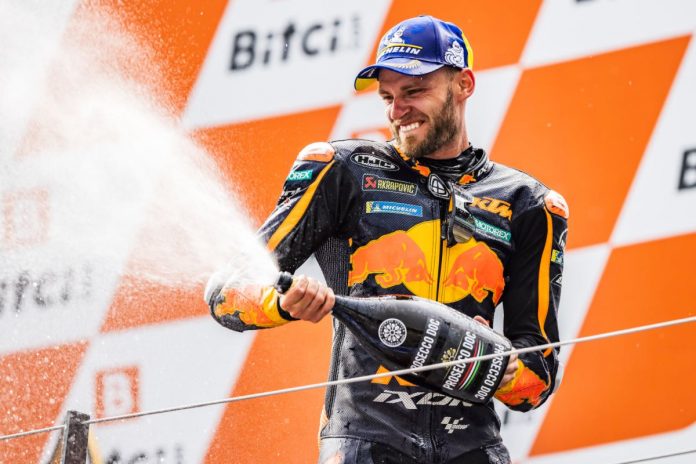 Brad Binder recorded his second MotoGP victory in his career after gambling on slick tyres in the final five laps in the wet at the Austrian GP.
It was a miracle win for the South African who decided not to enter the pit to swap his bikes with wet tyres with just six laps to go.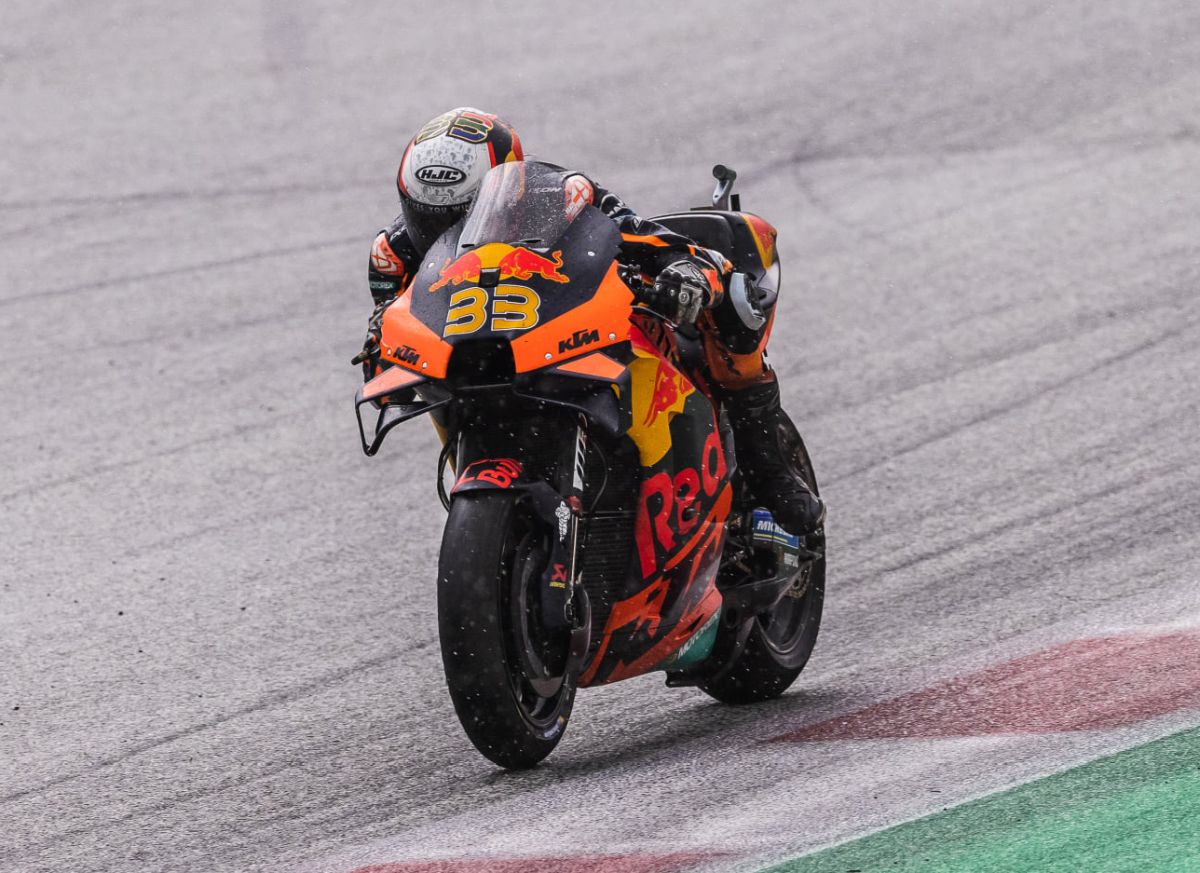 The KTM rider was out of the picture for the first 23 laps as Francesco Bagnaia, Marc Marquez and Fabio Quartararo battling it out for a top spot.
With six laps remaining, the track was hit with heavy rain, resulting in Marquez, Bagnaia, Quartararo, and Joan Mir entering the pit to swap their bikes.
However, Binder decided to gamble on slicks and went on to finished the race in the first place, followed by Bagnaia and Pramac's Jorge Martin.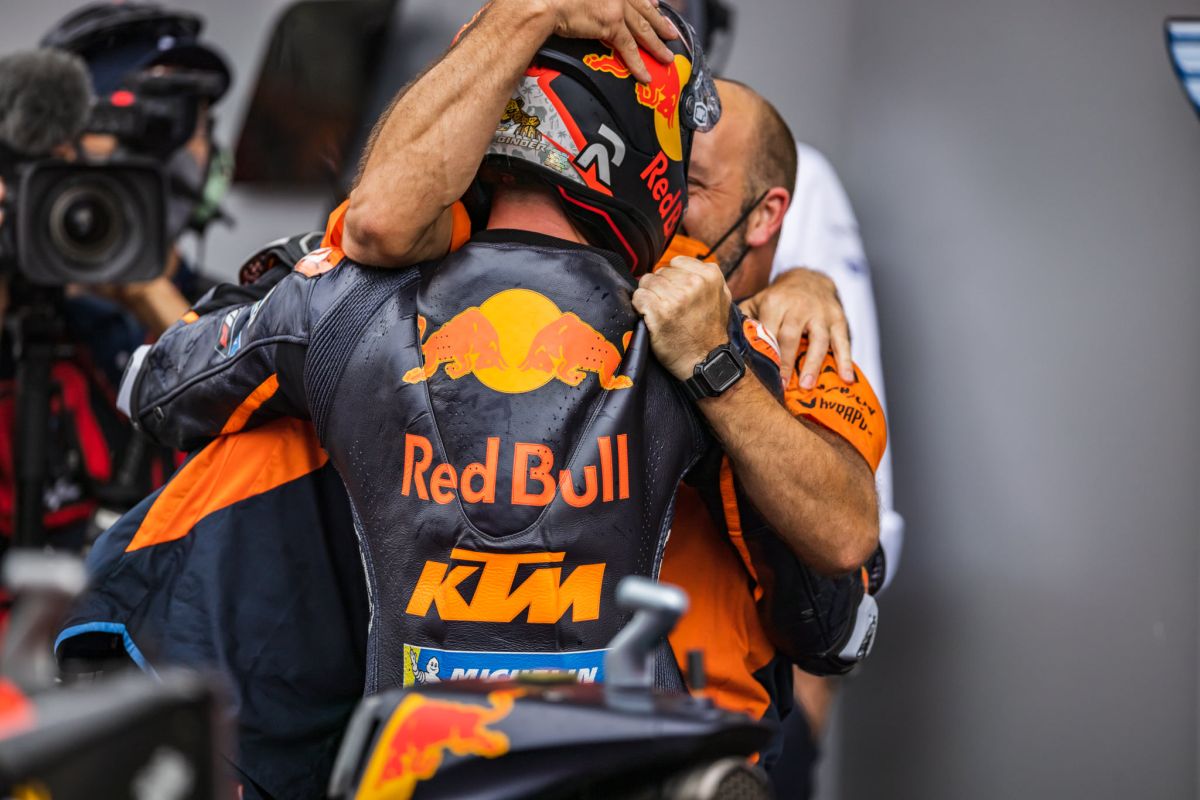 After the race, Binder said he dreamt about going up the podium after missing out for so long.
"I went to bed last night thinking all I want today is a podium.
"It's been so long! It's been the longest in I don't know how many years since I was on the podium.
"I've been close a few times, had a few fourth places, but haven't been back. To be honest, I was having a horrendous race before I decided to stay out, and everyone else came in," he said.
This was Binder's first podium of the season after missing out at fourth place last week at the Red Bull Ring.
MotoGP action will return in Silverstone at the end of August.