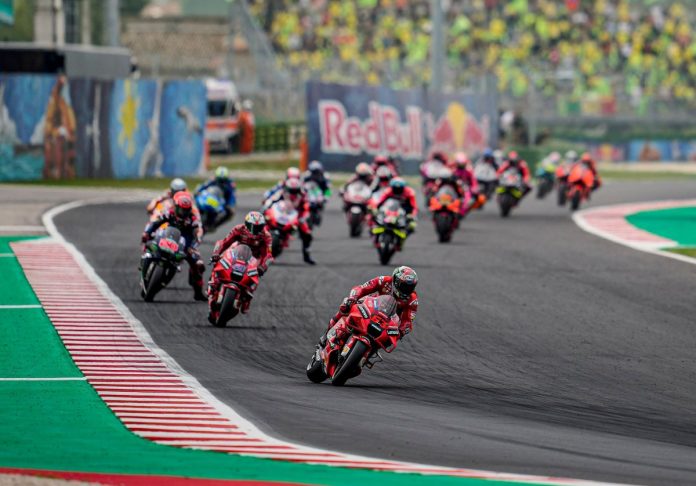 Francesco Bagnaia secured his back-to-back victories in Misano just a week after claiming his first MotoGP win in Aragon.
The win was a major boost for the Ducati rider, who even held off championship leader Fabio Quartararo at the later stage of the race.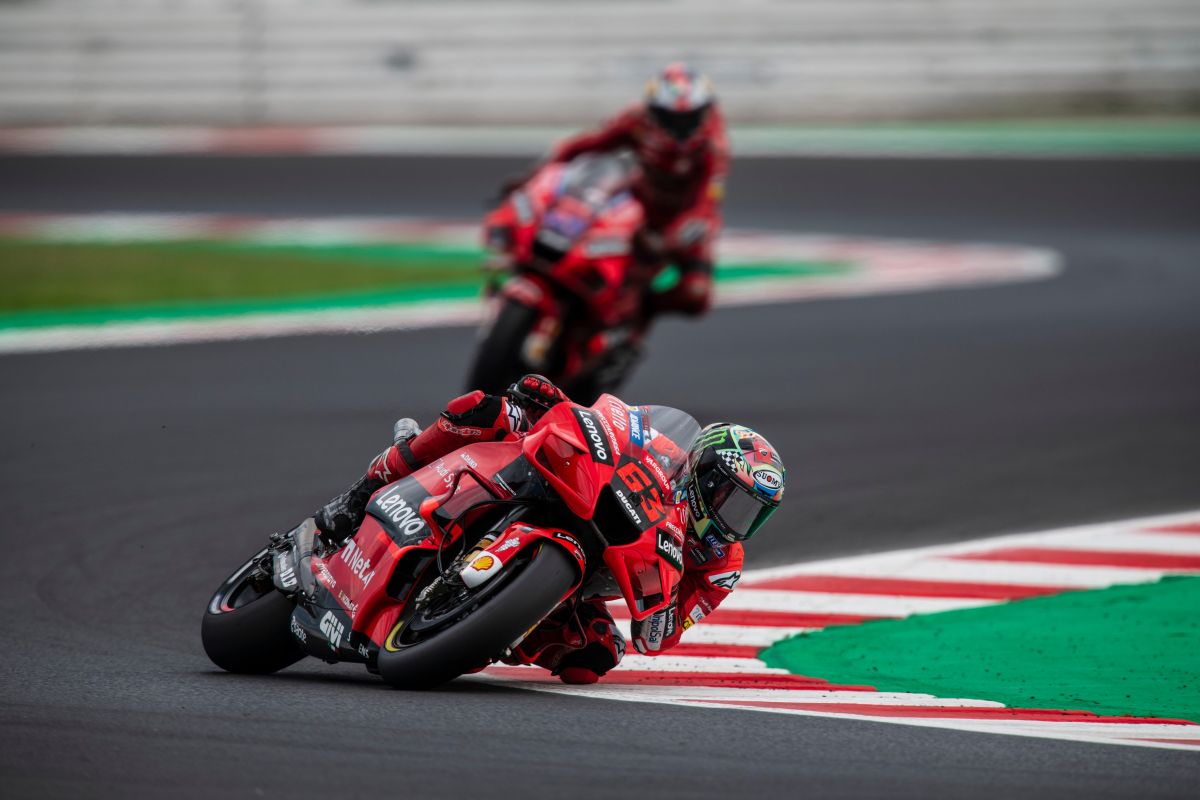 Bagnaia took the chequered in style as he led the entire race from the start before crossing the finish line ahead of the Frenchman while fellow Ducati's, Enea Bastianini, took his first podium of the season at 3rd place onboard a two-year-old Ducati machine.
According to Bagnaia, the start of the race played a pivotal role in his home win.
"I knew that it was very important to start well and already be pushing from the start because, with the soft, the grip initially was better.
"I also knew that Fabio (Quartararo) in the last part of the race would be faster with the medium. So, I just tried to be fast and constant from the start.
"I did my best start ever because I started when the light went off, so it was incredible.
"I trained a lot for this. When I passed the first straight, I was already looking to the board, and it was plus 1.0 seconds which was incredible already," said the 24-year-old Italian.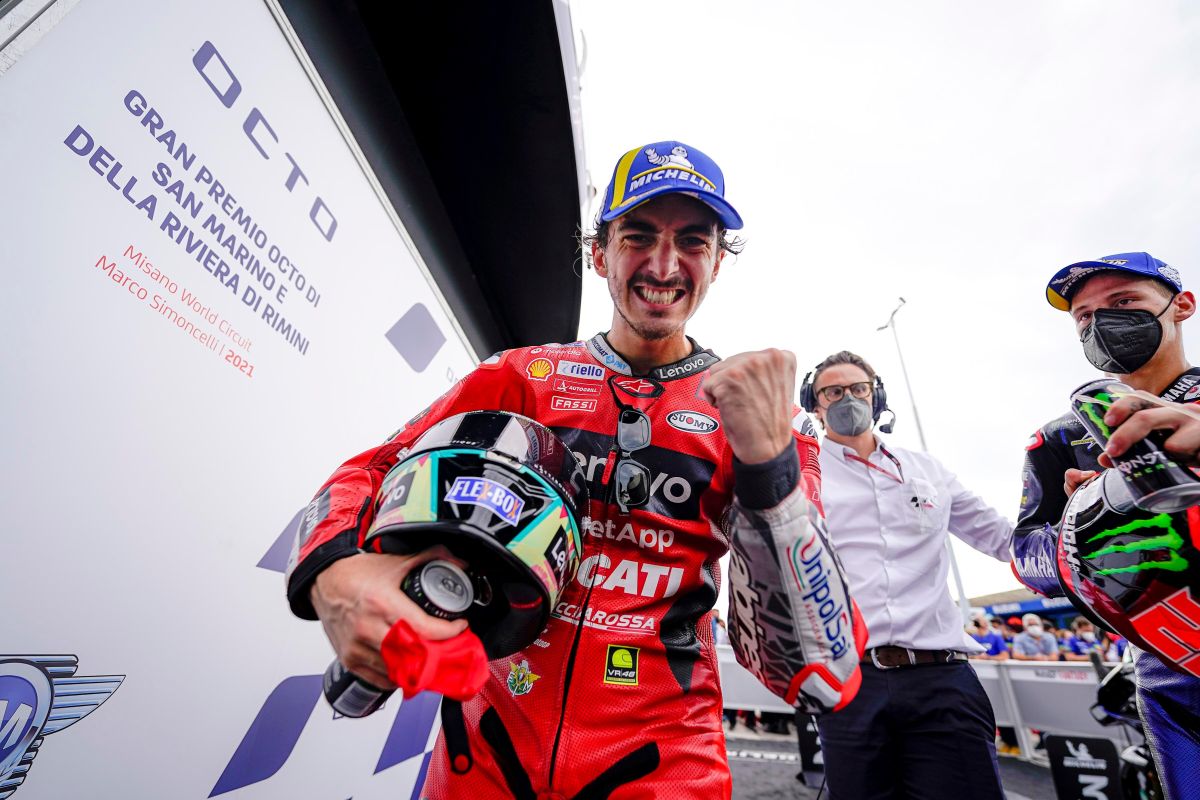 The win also reduces Quartararo championship lead to just 48 points with four more rounds to go.
MotoGP will return to action in the first week of October at the Circuit of the Americas.