The second half of the 2022 MotoGP season resumed in full action in Silverstone, with Ducati's Francesco Bagnaia taking his fourth win of the season.
Bagnaia took his fourth win of the season at Silverstone.
Vinales claimed his back-to-back podium with second place. 
Quatararo continue to lead the championship with 180 points. 
The Italian came out on top after overcoming a late surge from Aprilia's Maverick Vinales.
Pramac's Johann Zarco led the earlier part of the race after starting from pole in search of his first ever MotoGP race win.
However, the Frenchman could not hold his ground coming at Turn 8, crashing on lap five, leaving Ducati's Jack Miller in the lead with continued pressure from Suzuki's Alex Rins.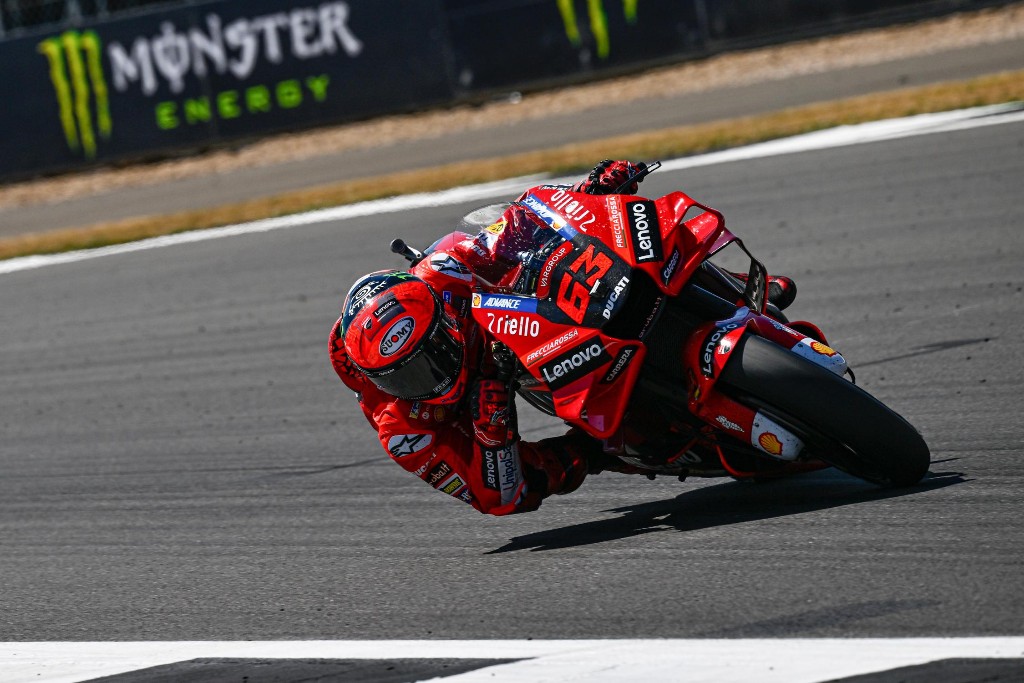 Bagnaia took some time to warm up, slowly passed his teammate Miller at lap seven for second place, and started chasing Rins. Bagnaia soon caught up with the Spanish rider at the end of the first ten laps, with Miller doing well to stick behind his mate.
An intense battle was going on for fourth with Vinales and Jorge Martin before the former broke through and pressured Rins to take third.
Vinales wasted no time to pass Miller for second and somehow managed to squeeze for more speed from the RS-GP 22 machine to close the gap with Bagnaia.
Vinales tried to take the lead from Bagnaia – at the same spot he passed Miller – however, the Italian easily shakedown the effort and continued to take the lead onto the final lap.
This is the Italian rider fourth win – second win in succession – of the season, putting him third in the championship standings with 131 points, just 22 points behind leader Fabio Quartararo.