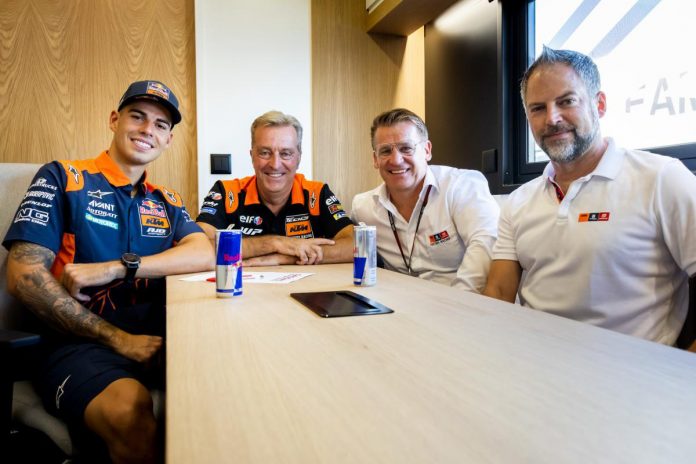 Red Bull KTM Ajo Moto2 rider, Augusto Fernandez has signed with GASGAS Factory Racing for the 2023 MotoGP season.
Augusto Fernandez to promoted to premier class with GASGAS Factory Racing.
Fernandez to form new partnership with Pol Espargaro.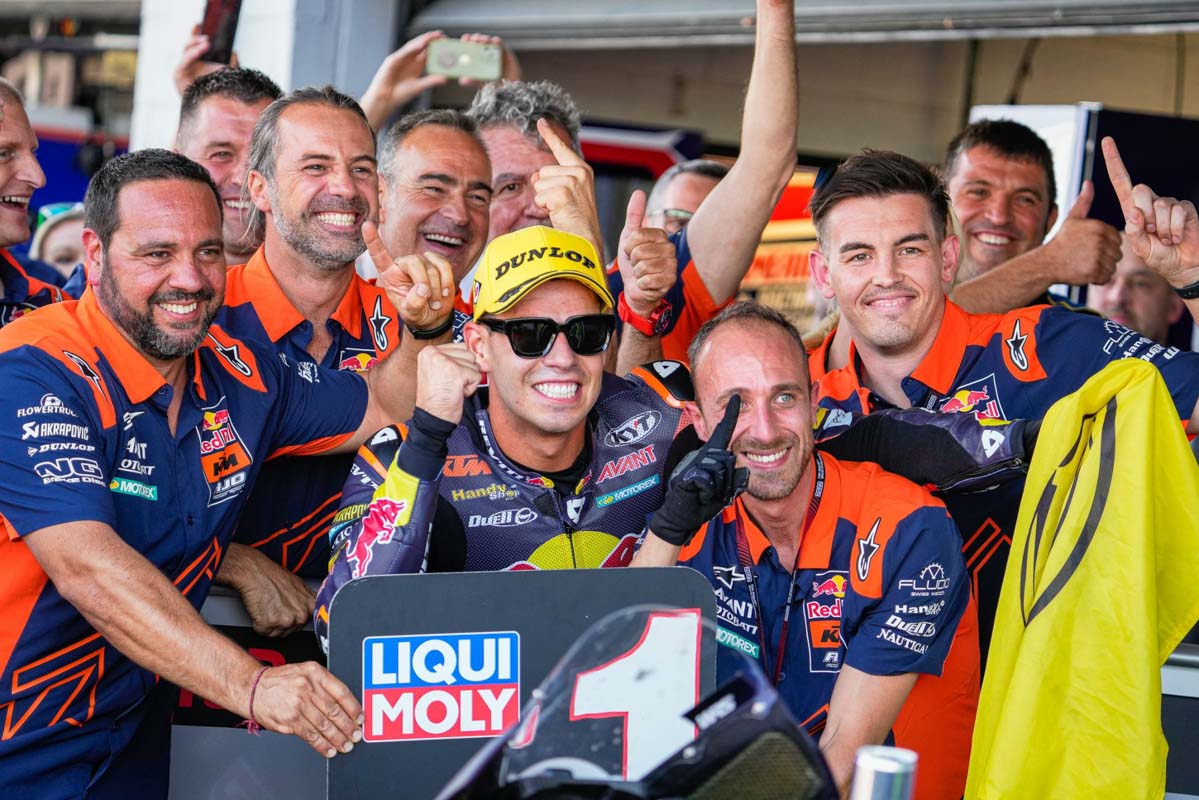 The 25-year-old from Mallorca will teamed up with fellow Spaniard, Pol Espargaro at the newly formed MotoGP team next season.
The announcement will definitely boost the riders effort in Moto2 this season as he currently leads the championship standing with 198 points.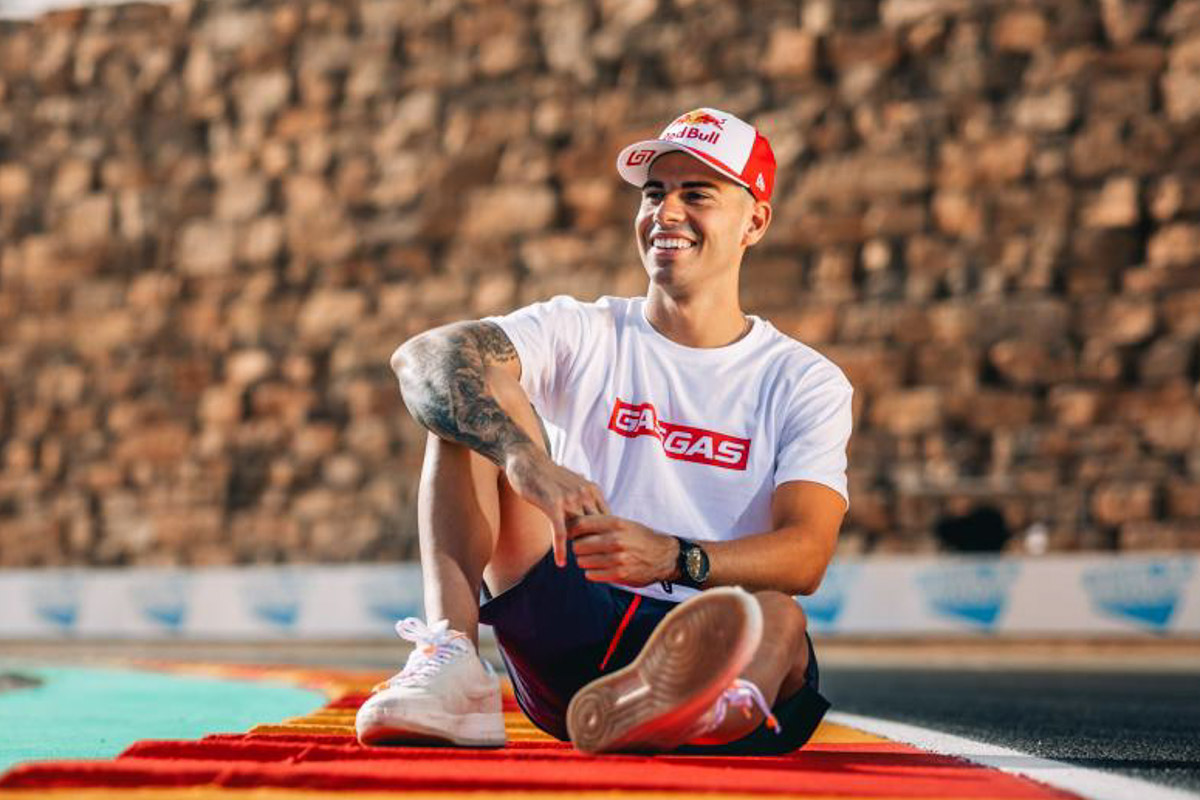 "Wow, this is amazing: to be able to make the jump to MotoGP with GASGAS. 
"I want to thank everyone in the racing structure for all their support since I signed with the Red Bull KTM Ajo team last year. 
"I'm really happy. It's a dream. We still have work to do in Moto2 and I want to go for the title and go to the MotoGP class – and this next challenge – in the best possible way," he said. 
Meanwhile, GASGAS Factory Racing Team principal, Herve Poncharal admitted that he's a fan of the rider for two years now.
"I have been following Augusto for a few seasons now and we already discussed moving up to the higher class two years ago but he was not ready yet for the big jump. 
"When we met again recently, it appeared very clear that he was prepared to come to MotoGP. 
I am excited about next season because our garage will have a mix of experience and youth through Pol and Augusto. 
"They are both Spanish and will work in a positive and constructive way and this is what we have been looking for. 
"Welcome to MotoGP Augusto, keep calm and focus on your Moto2 championship. We will be waiting for you in our garage on Tuesday following the Valencia GP for your first MotoGP test," he said.