The folks from Dorna have announced that the MotoGP opening round set to run its course in Argentina next month has been postponed to November due to growing number of cases of the Coronavirus or COVID-19 in the region as well as travel restrictions set at several other countries.
Below is the official news posted on MotoGP.com.
Motul Argentina Grand Prix rescheduled for November
The FIM, IRTA and Dorna Sports regret to announce the postponement of the Gran Premio Motul de la Republica Argentina, which was set to take place from the 17th to the 19th of April. Due to the ongoing coronavirus outbreak, the event has been rescheduled for later in the season and will now take place from the 20th to the 22nd of November.
The Gran Premio Motul de la Comunitat Valenciana will therefore now be held from the 27th to the 29th of November.
The Red Bull Grand Prix of the Americas retains its new date from the 13th to the 15th of November, a week before the rescheduled Gran Premio Motul de la Republica Argentina.
Following these schedule changes, the 2020 MotoGP™ class season is now set to begin with the Gran Premio Red Bull de España at the Circuito de Jerez-Angel Nieto from the 1st to the 3rd of May 2020.
Dates for the Moto2™ and Moto3™ test in Valencia and the MotoGP™ test in Jerez at the end of the year will be decided once the season is underway.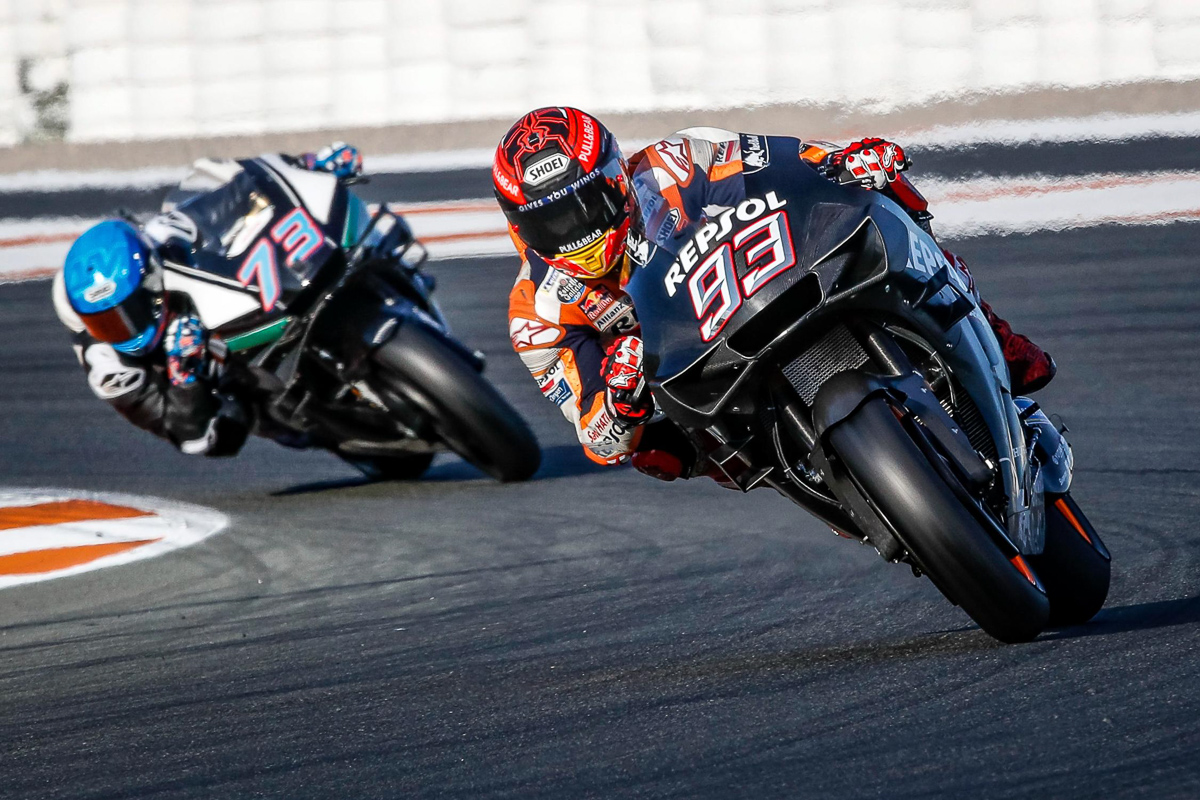 If the scheduled has been set with no further changes, this means that MotoGP will have back-to-back flyaway rounds at the end of the year. Three continuous weeks in Japan, Australia, and Malaysia followed by a two-week break before another set of flyaways in America, Argentina, and Valencia. Six races in seven weeks. That's definitely going to put a huge toll on everyone.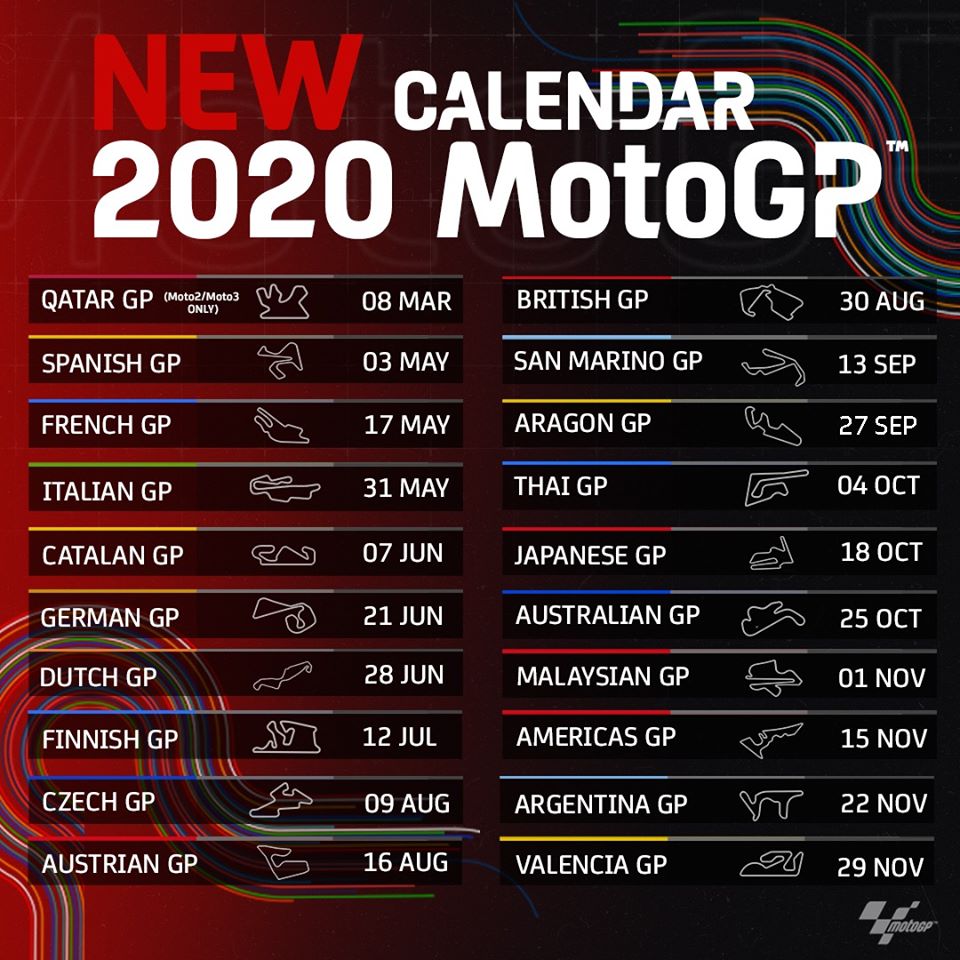 Source: MotoGP