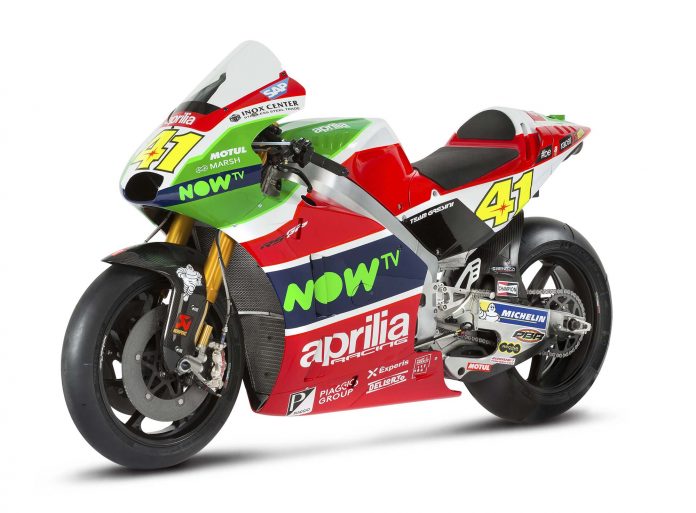 Aprilia has pulled the covers off their MotoGP contender bike together with their brand new riders for 2017, Sam Lowes and Aleix Espargaro. Although Aprilia has been in the championship for a couple of years now, they're looking into bringing the fight over to the other factory teams who have been dominating the top of the timesheets in previous years.
After gaining valuable experience in the league, Aprilia has invested a lot time, research and development into their RS-GP machinery and during the two pre-season testing so far at Sepang and Phillip Island, the fully-fledged prototypes showed some promise but are still halfway down the time sheets at best. Check out the video below made by the most successful European motorcycling team.
As everyone can see during the launch and these high resolution photos, there were no aerodynamic fairings like the ones we saw being tested over at Phillip Island just a few weeks ago. We figured that Aprilia might still think it's too early for them to release such particular details for the world to see or the final design might still be on the drawing boards. Whatever the reason maybe, we would like to think that the fairings are being kept a secret for now because Aprilia might have just found a huge advantage in aeroworks coming into the third and final pre-season test in Qatar.
The engine has gone through quite a few evolutions as well but the main essence is still the same; the Aprilia Racing narrow V4, 81mm bore with counter rotating crankshaft, timing and pneumatic valve recall system. Making an upwards of 260hp, Aprilia will be moving all that power down the rear Michelin tires through a seamless gearbox for faster-than-ever upshifts as well as downshifts.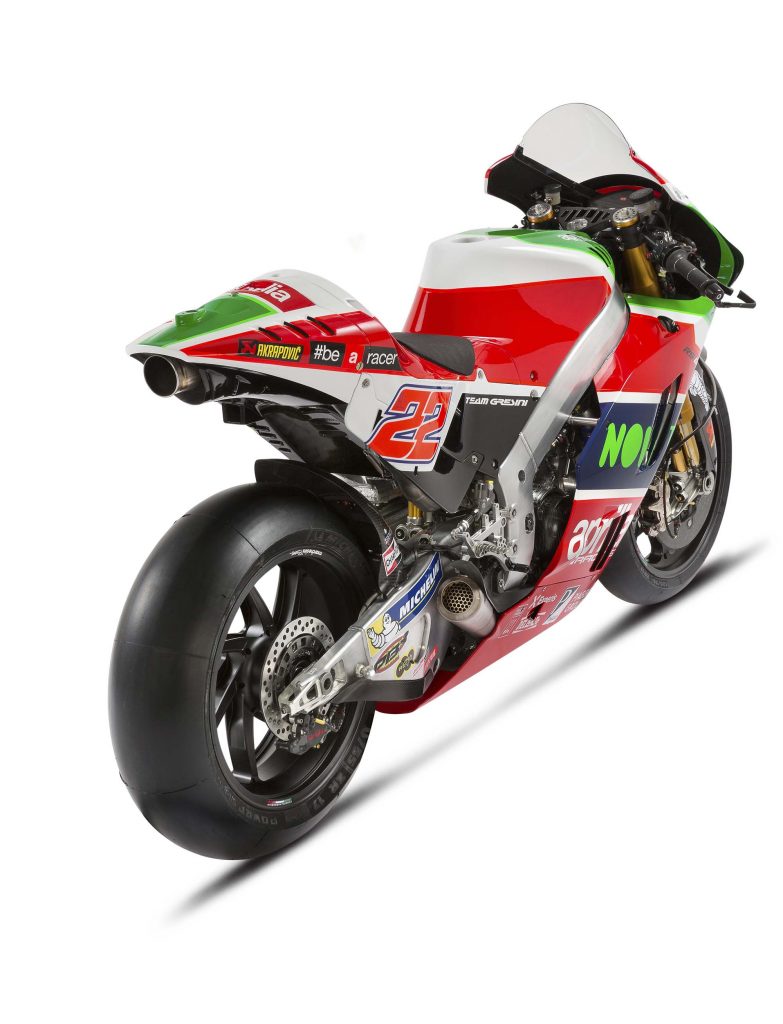 With competitive riders like Aleix Espargaro and Sam Lowes piloting the RS-GP for 2017, we're confident that they'll definitely go for gold but things couldn't be easier with the entry of another big factory team into the mix, KTM. So now it's between Honda, Yamaha, Ducati, Suzuki, Aprilia and KTM. The question is, has Aprilia done enough?
Stay tuned to Bikes Republic for more MotoGP updates.
Photo Source: Aprilia