KTM CEO Stefan Pierer said, "Johann Zarco is a disappointment."

It follows Zarco's outrage by calling the RC16's frame and delivery "sh*t" in Spain.

But Pierer conceded that the bike needs more work.
The KTM MotoGP saga continues with KTM CEO Stefan Pierer saying, "Johann Zarco is a disappointment."
Pierer uttered the statement following Zarco's struggle to achieve better results. The two-time Moto2 champion's best was 13th in Austin, Texas. He placed 15thin the season opener in Qatar and Argentina, and 14th in the Spanish round last week.
Zarco has said that he couldn't adapt to the KTM RC16, a bike which he said, "only goes well down the straight and only wants to go straight." He had also been caught on camera calling the frame and power delivery as "sh*t" in Jerez, Spain. This, coming from one of the nicest MotoGP riders was certainly something.
But his statements didn't go well with KTM's management.
KTM CEO Stefan Pierer told Speedweek, "Johann is a big disappointment and I'm very sorry about that. We hired him so that he and Pol (Espargarò) could push one another but the opposite happened. Espargarò is on his own."
The other KTM rider pushing Espargarò was new signing Miguel Oliveira in the Red Bull Tech 3 KTM Racing team, instead. Apart from struggling in Jerez to finish 18th ahead of his teammate Hafizh Syahrin, Oliveira had come home in 17th, 11th and 14th, respectively. KTM was so impressed that they've extended Oliveira's contract through 2020.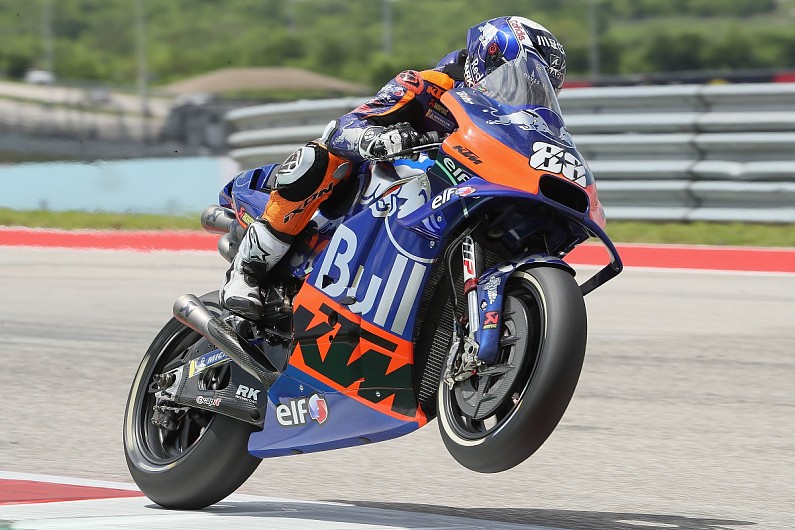 In addition to struggling with a completely new bike, Zarco had to contend with his manager and mentor (and friend) Laurent Falon switching camps to Honda. Falon had kept Honda's offer a secret from Zarco and team through 2018.
"When an athlete at this level doesn't have everything under control, then he has a problem. They told me that he was already very rude in the garage in Texas and the situation worsened in Jerez. But I want to say that we will do all we can to improve this year. We've already got the new materials, following his indications, and he'll be joined by Jean-Michel Bayle," added Pierer.
But Pierer was quick to add that KTM is not seeking to end Zarco's contract. The French rider was signed also through 2020.
"We still have 15 races to run this year. Going from Yamaha to the KTM requires adaptation and that takes time. There are two different kinds of bikes in MotoGP: Yamaha and Suzuki with the inline 4-cylinders and Honda, Ducati, KTM and Aprilia with the V4. With the latter, you have to ride a certain way. You need to be bold and throw the bike down into the corners, you can't go easy. Consider how, post Stoner, it took Ducati from 2010 to 2016 to find someone else who could win with their bike."
On the other hand, Pierer didn't deny that the RC16 needs more development. He revealed that the bike needs to lose another 4 to 5 kilograms and that the electronics are still an issue.
But what Pierer didn't mention was the KTM RC16's chassis architecture, which uses a steel-lattice frame and WP suspension. All MotoGP bikes use Öhlins suspension and aluminium frames. Ducati had suffered with the carbon monocoque for many years (including with Valentino Rossi) before swallowing their pride and reverting to an aluminium frame. It may not make a difference to you and I who ride on the streets and in the occasional track days, but it does for riders who push their bikes to the limits.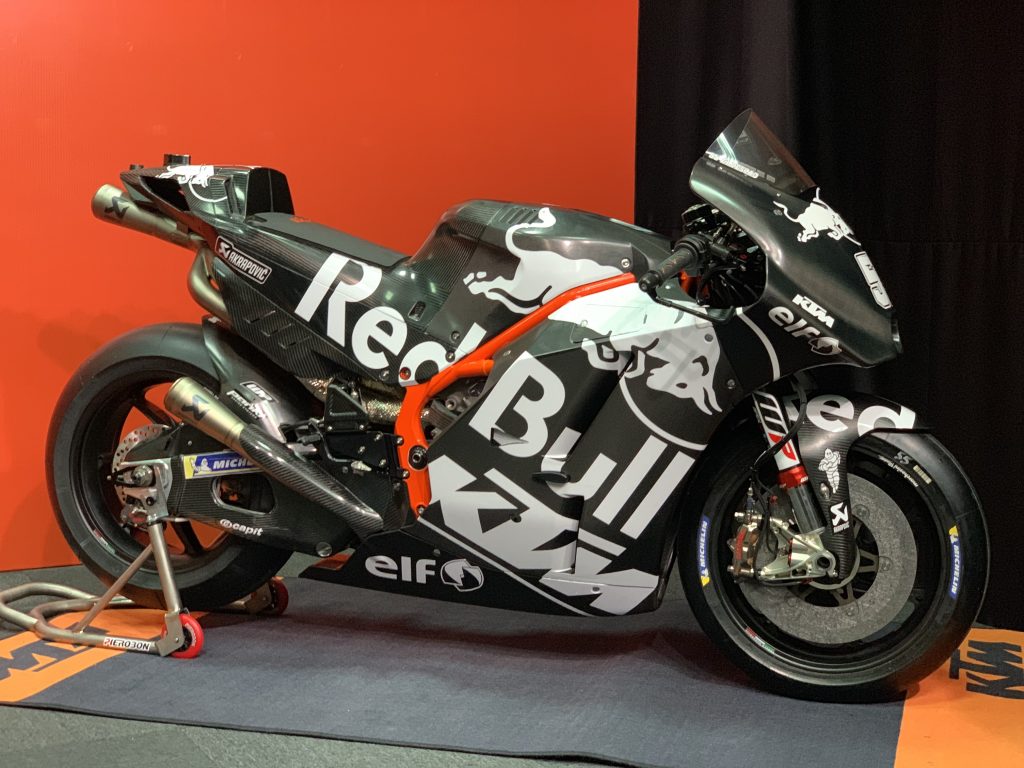 Why not change riding styles then? Both Zarco and Syahrin are suffering with turning into corners. Syahrin, Espargarò and Oliveira have all stated that one needs to be "aggressive" with the bike, echoing Zarco's call.
Zarco has stated before that changing his smooth riding style will result in the team having with too much inconsistent data, especially while developing a new riding style. Setting up a bike is based on how the bike reacts to the rider's inputs, after all. The best rider to illustrate this was Jorge Lorenzo who also rides with the "traditional" smooth style. He had suffered to no end during his first year with Ducati before the team solved his woes for his second year.
Changing a riding style, especially one that had brought past successes is not easy. The last thing a rider needs to concern himself about is his riding style in the heat of competition. It is the team's job to provide the rider a bike that he doesn't have to worry about, to allow him to concentrate on his race strategies i.e. lap times vs. tyre degradation, him vs. his opponents, etc.
The KTM factory had better come up with some solutions fast because all the new riders are at their mercy, rather than the other around.