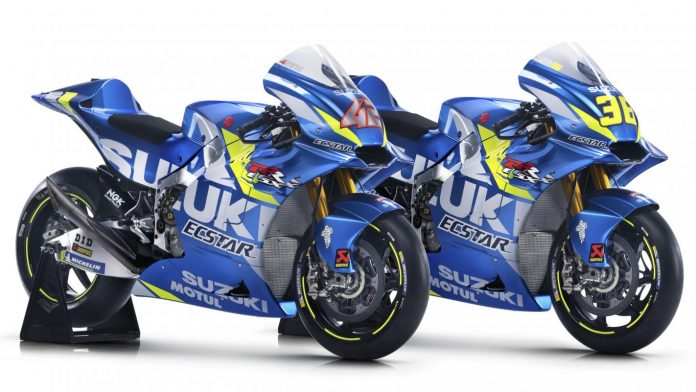 Team Suzuki Ecstar has launched the 2019 Suzuki GSX-RR for the MotoGP 2019 season.

The riders are three-year Suzuki veteran Alex Rins and rookie Joan Mir.

The 2019 GSX-RR is improved in a number of key areas without being completely new.
Team Suzuki Ecstar has launched the 2019 Suzuki GSX-RR for the MotoGP 2019 season.
Unlike other teams, Suzuki chose to unveil their bikes through a video on YouTube, instead of a "live" launch event. The team unveiled their all-Spanish rider line-up last season. Three-year factory veteran Alex Rins is joined by newcomer Joan Mir. The latter replaces Andrea Iannone who left for Aprilia. Sylvain Guintoli continues his role as test rider for Suzuki.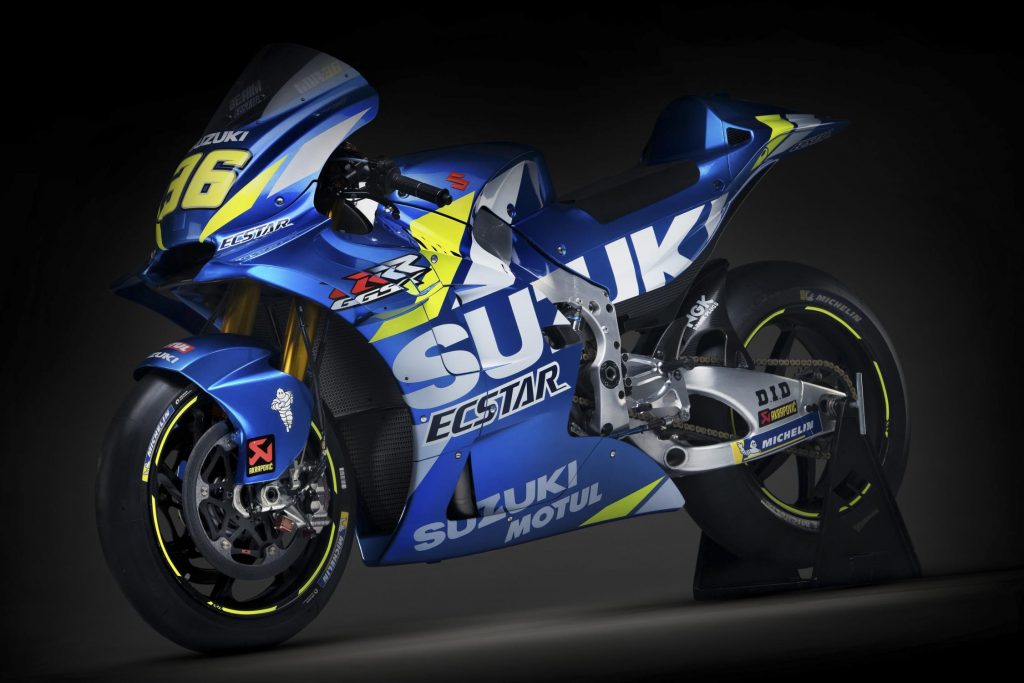 Alex Rins #42
Alex Rins finished in second place in the last three rounds of 2018 and hopes to move up to the front step in 2019. Suzuki last won a race with Maverik Vinalez in 2016.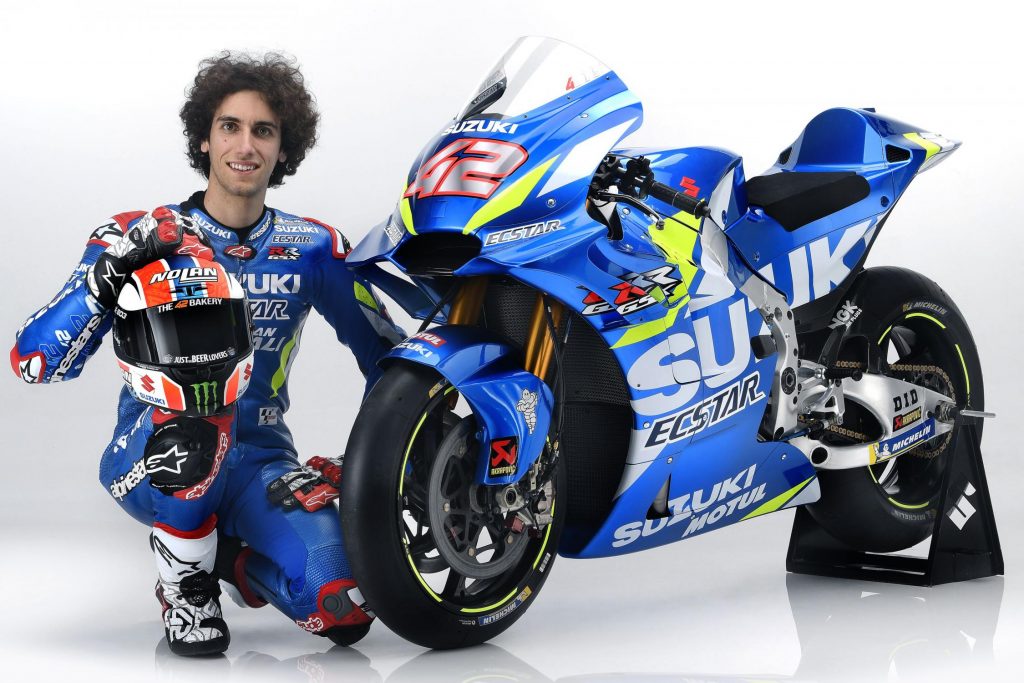 "After the last test in November I left clear feedback for the engineers to work on, as far as I know the improvements we will try in Sepang will not be drastic but many small improvements in many areas, which is totally the Suzuki philosophy. We know what we were missing on the bike, so I believe the R&D in Japan will deliver a package which will help us to improve further," said Rins.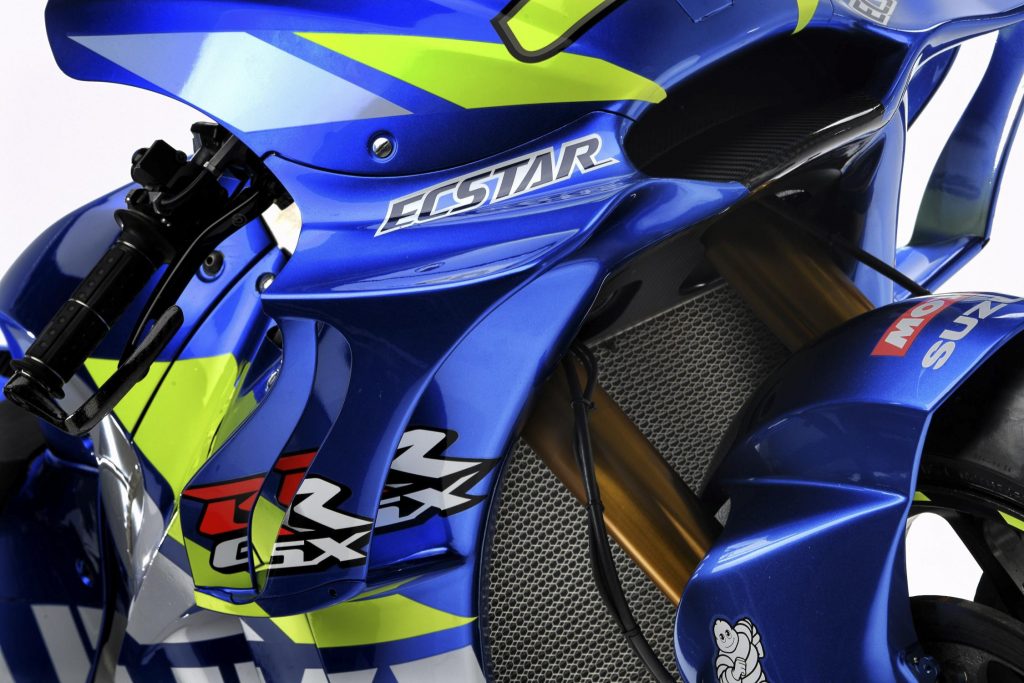 Joan Mir #36
Joan Mir made his first Moto3 appearance in 2015 to replace the injured Hiroki Ono. He crashed out after making contact with John McPhee. Mir came back as a full rider in 2016 and finished 5thoverall. In 2017, he dominated the series with 10 wins and a 91 point advantage over his closest rival. Pundits felt that he could be the next Valentino Rossi or Marc Marquez.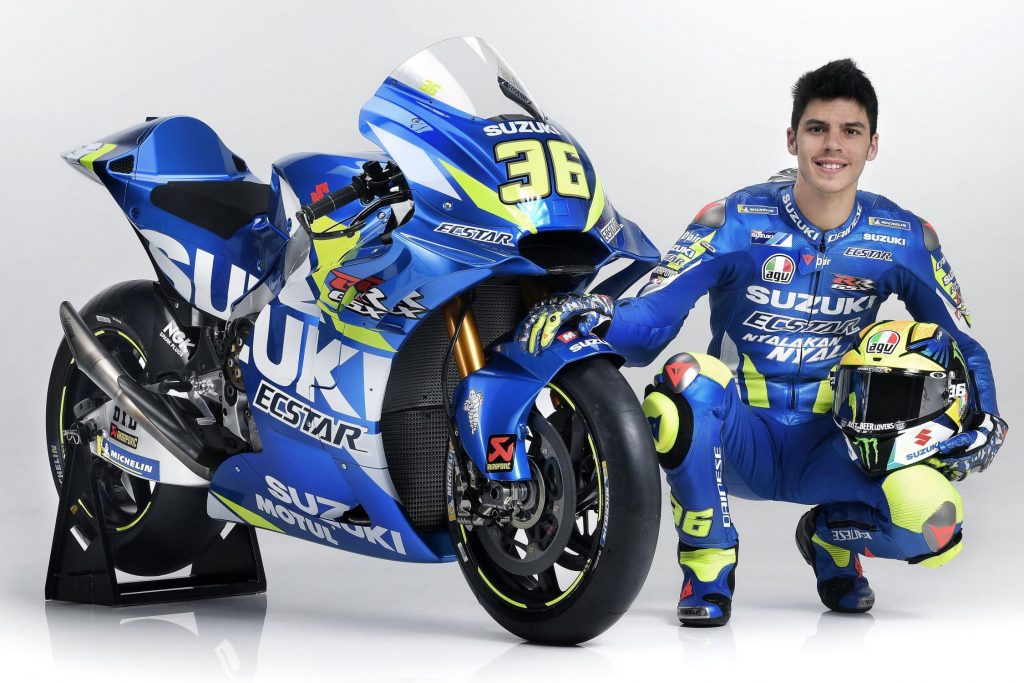 He moved to the EG 0,0 Marc VDS team in Moto2 in 2018 where he captured 4 podiums and finished the season in 6th.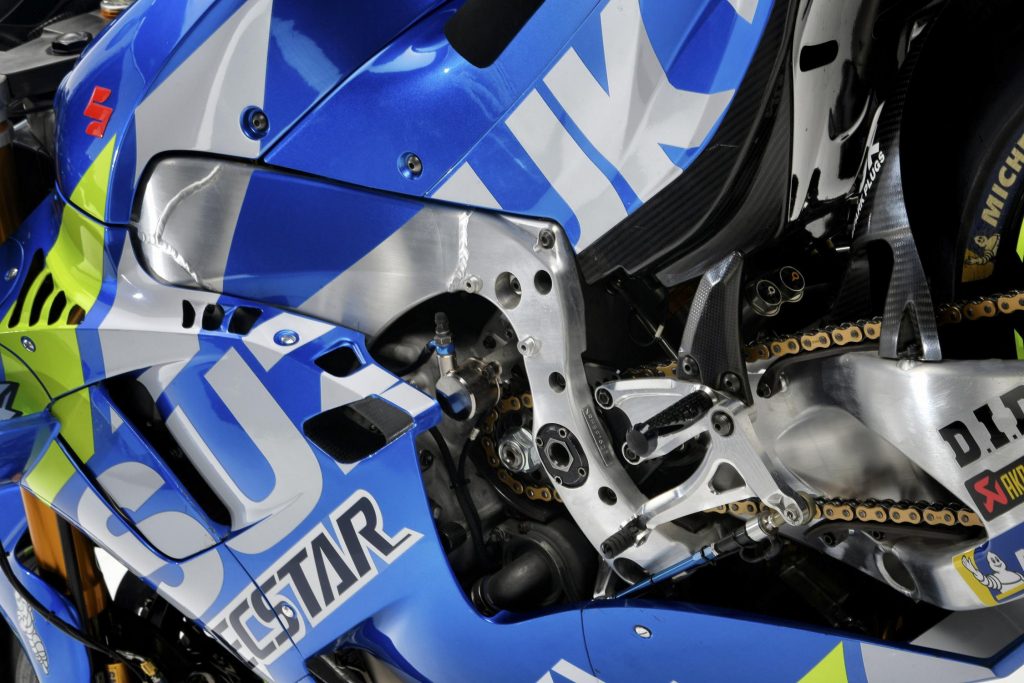 "Of course I still need many more hours on the bike, there are so many things I still need to understand to be even more effective, but I feel very supported by the team and I will rely on their wealth of experience to improve, and also to contribute my own improvements to my bike," he said.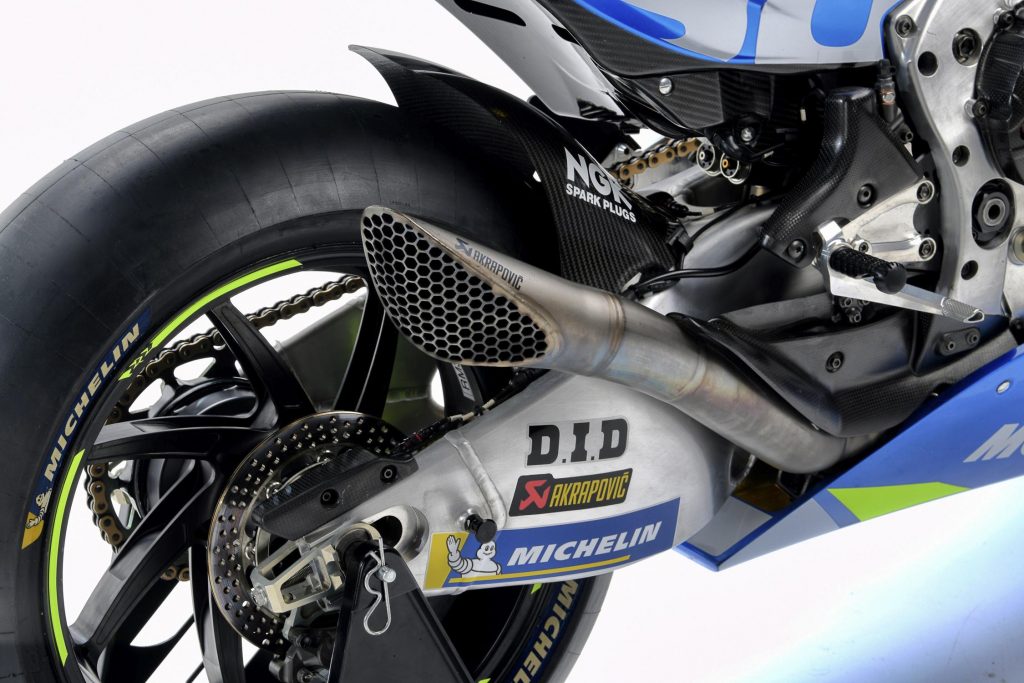 2019 Suzuki GSX-RR
The 2019 bike follows the basic shape of the 2018 model with some visible but small modifications.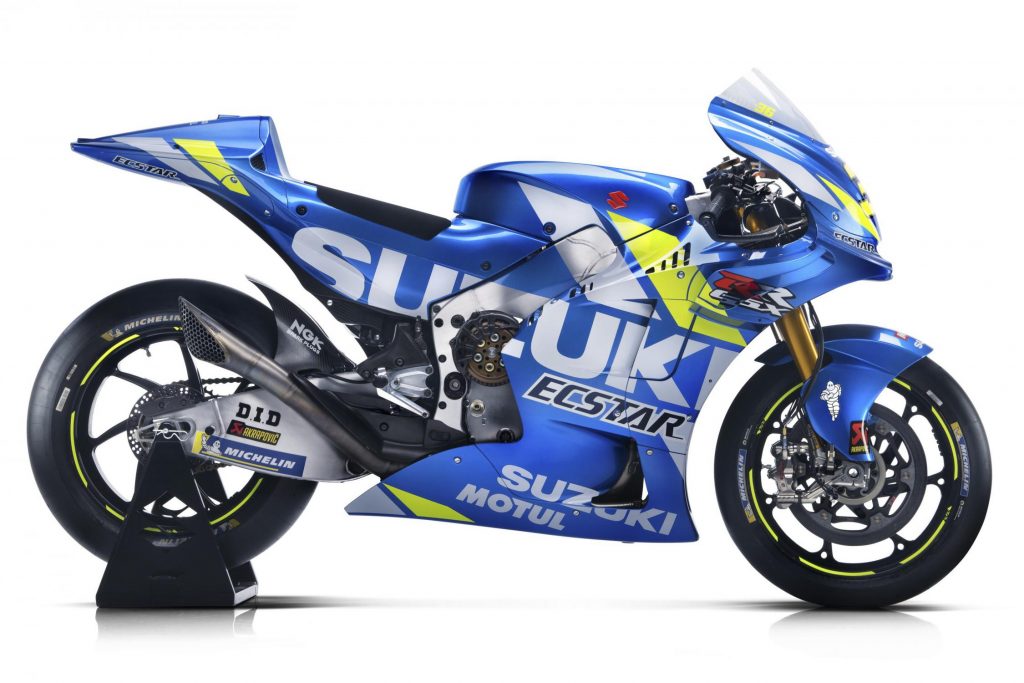 Fatter tail section.
Different front brake calipers.
New wheels.
The front suspension also appears to be different.
The footpegs are placed higher.
New graphics with bolder yellow and gray stripes on the upper fairing, extending to the fuel tank.
The news bikes are shown in their "raw" form before being modified later to each rider's individual preference.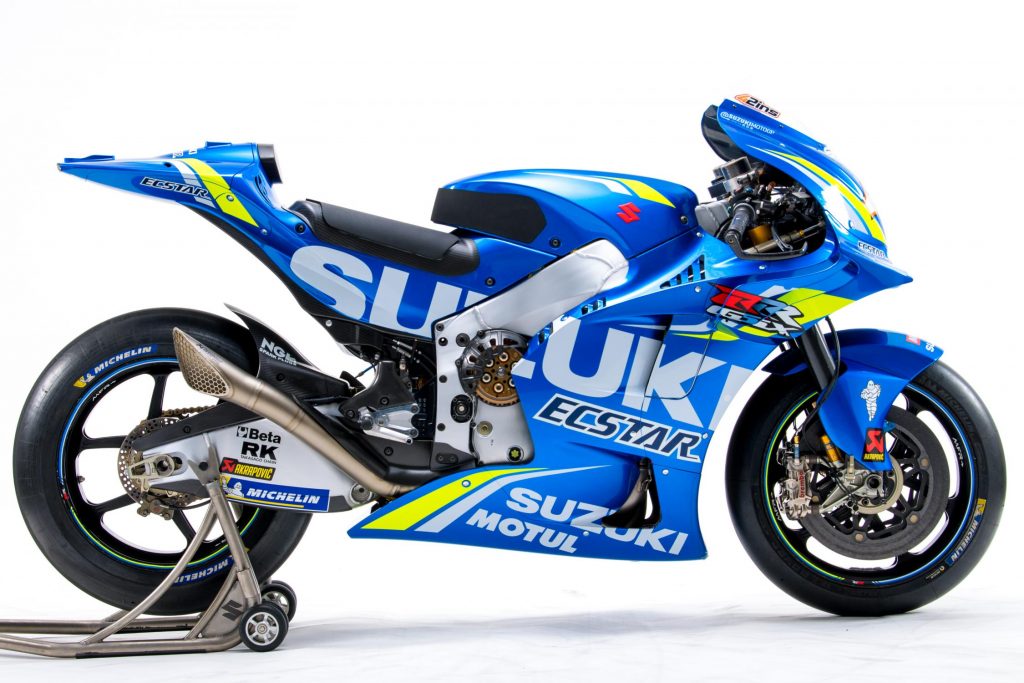 Those are differences we could see, but the team's Technical Manager Ken Kawauchi said that the factory has developed a new engine, chassis, besides improvements in the electronics and fairing. He also added that Suzuki's approach to the MotoGP project is by taking step-by-step improvements rather than redesigning something completely new all the time.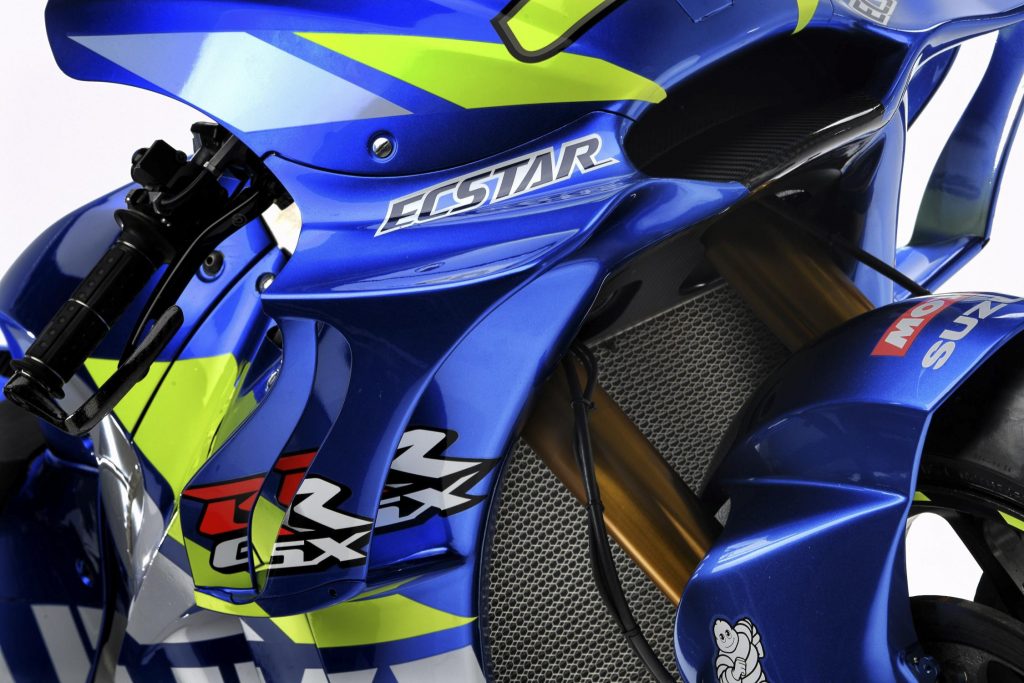 That last statement proves how important it is for the riders to start off their new season with something familiar yet improved, instead of riding something which completely alien to them. It helps the rider to familiarize himself to the bike quicker and hopefully translate to great results from the beginning.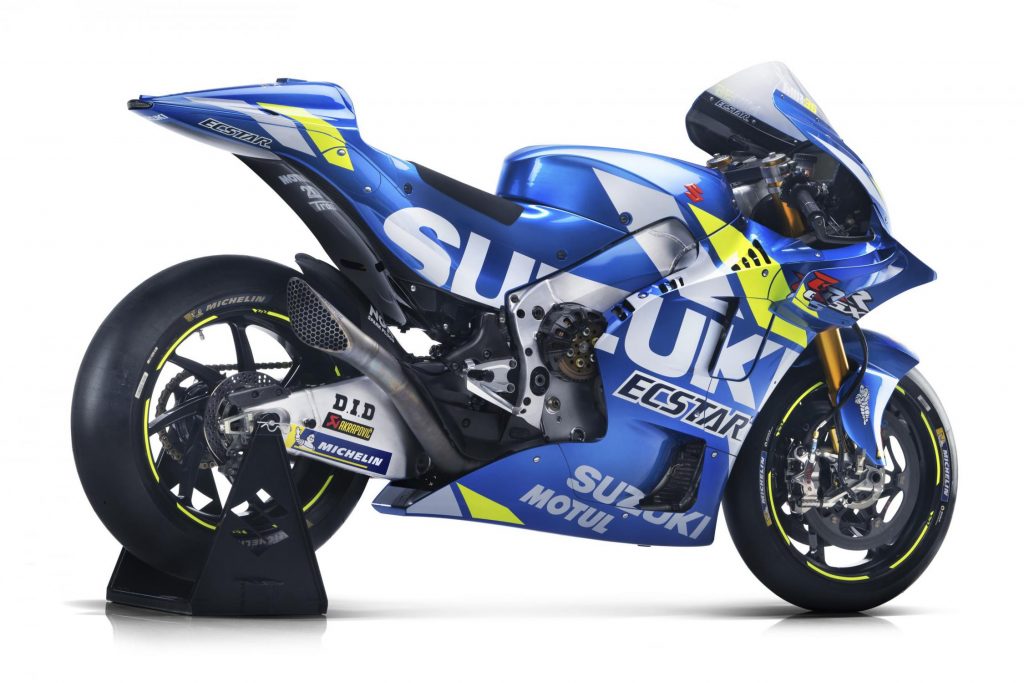 All pictures from Suzuki and MotoGP