The Pirelli Malaysia Superbike Championship (MSBK) 2018 is back with Round 2 during this 27th, 28th, 29th July weekend at the Sepang International Circuit (SIC).

Muhammad Adam Norrodin, Malaysia's current World Moto3 rider, will be contesting in the 600cc Supersport Championship.

The TOC Desmo Cup 2018 Championship will also commence from this weekend.
Malaysia's current World Moto3 rider, Muhammad Adam Norrodin, who is currently on MotoGP summer break, will put his time at home to effective use by taking part at the Pirelli Malaysia Superbike Championship (MSBK) 2018, which enters its much-awaited second round this weekend in Sepang International Circuit (SIC).
Adam will contest in the 600cc Supersport Championship. His participation in the national championship is made possible through the hard work of his racing friend and ZK Racing team owner, Muhammad Zulfahmi Khairuddin, who has flown the Jalur Gemilang in the 125cc, Moto3, Supersports World Championship and most recently, the Moto2 World Championship with SIC Racing Team.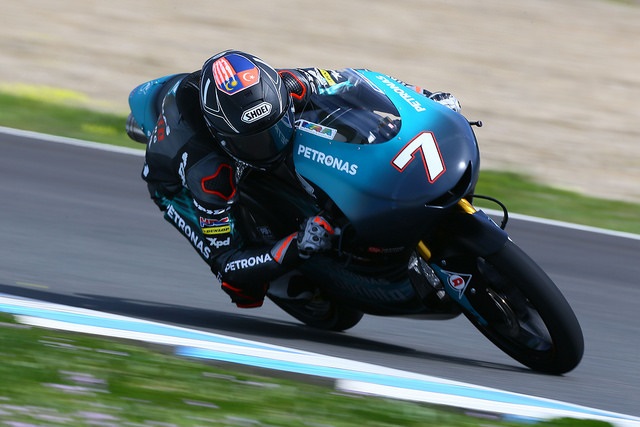 "I am really looking forward to the weekend; especially with the opportunity to race side by side with my brother, Muhammad Ibrahim Norrodin under ZK Racing. I am using this event to prepare myself better for the second half of this 2018 Moto3 season. I would like to thank ZK Racing for this chance and I aim to make full use of this opportunity to do my very best for the best result possible," Adam said when asked to comment on this weekend's race.
Commenting on Adam's participation, Zulfahmi said that it is truly an honour for his newly-formed racing team to have Adam and his SIC Racing Team mechanic, Habibtullah Fuad Mohamad in his team this weekend.
"I hope that my other riders will take this opportunity to learn as much as possible from Adam. Similarly, for the team crew, they can learn from Habib with his experience; preparing the bike for a very challenging world championship. Hopefully, everything works well and ZK Racing can achieve good results this weekend," said Zulfahmi.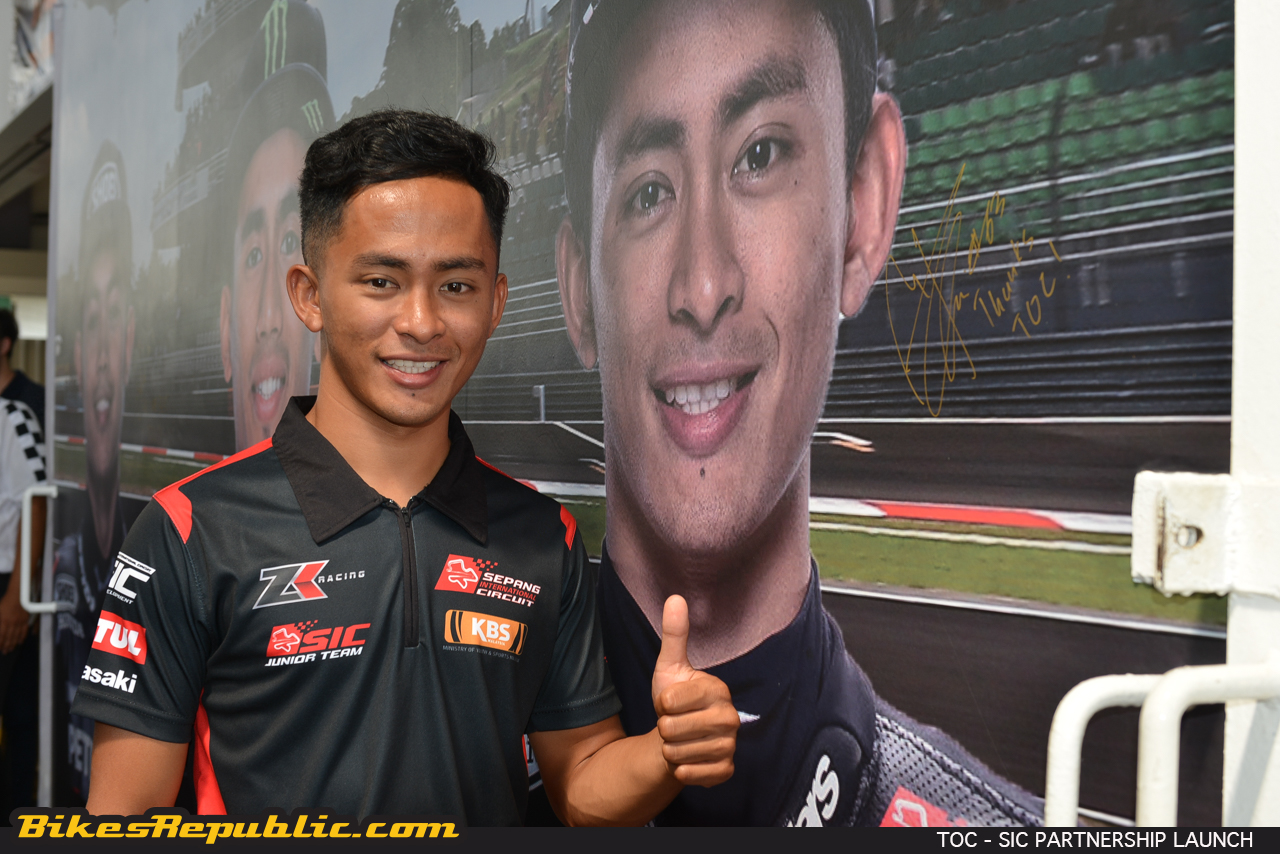 The MSBK enters its second round after a lengthy break with Round 1 held in mid-May. Apart from the Supersports Championship, which is run based on rules of the 600cc WSBK.
MSBK Round 2 will also feature the opening round of the Desmo Ducati and Round 3 of the Idemitsu Asia Talent Cup apart from the traditional MSBK categories of the Superbike, Superstock and the Super 250.
After races at the Qatar Grand Prix in Losail and WSBK Thailand in Buriram, the Asia Talent Cup (ATC) is currently topped by Japanese youngster, Haruki Noguchi. He has a total haul of 95 points – courtesy of three wins and one second place after four races; holding a 25-point advantage over Australian Bill Van Eerde, who has 70 points. Mario Aji of Indonesia is third with 53 points. ATC is a junior development programme backed by the MotoGP worldwide rights holder, Dorna. Danial Shahril is the highest placed Malaysian in a field of 20 riders in 5th place; with a total haul of 35 points; trailing fourth placed Afridza Munandar  of Indonesia by 13 points. Another Malaysian, Ibrahim Pawi – the younger brother of Moto2 rider Khairul Idham Pawi – is 15th in the championship standings with 14 points.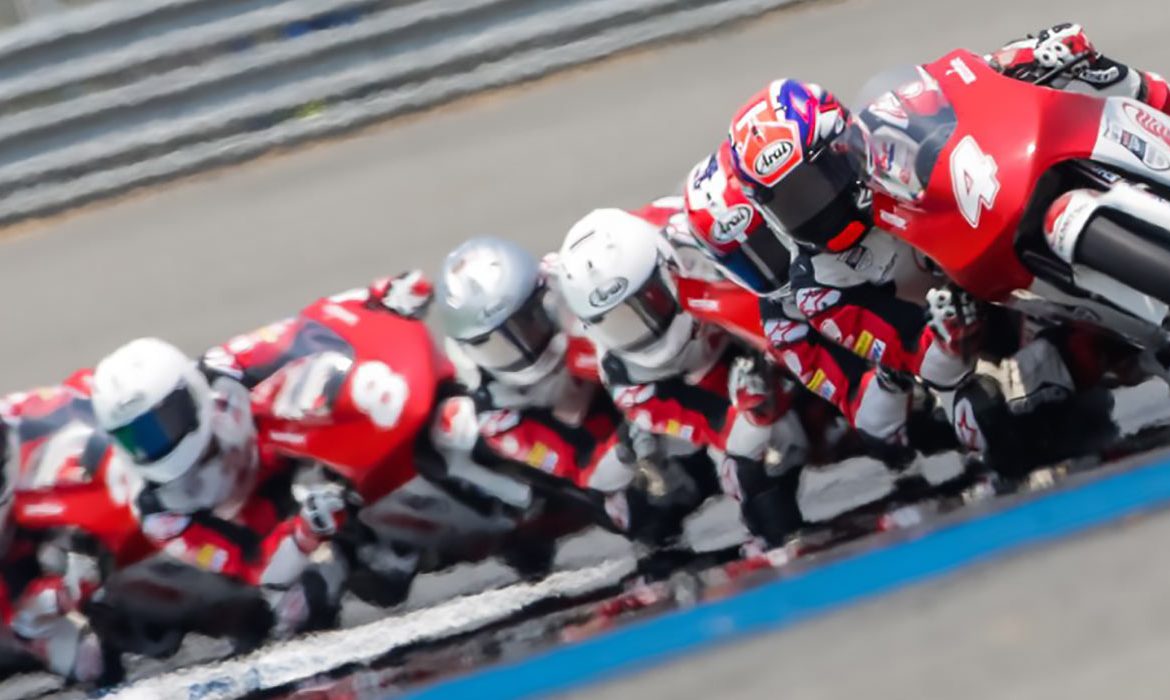 As for the TOC Desmo Cup 2018, it is organised by Desmo Owners Club Malaysia in collaboration with TOC Automotive College (TOC). The new season takes off this weekend for a three-leg championship this year. Riders in the competition are expected to be racing Ducati models such as the newly-launched Panigale V4, Panigale 899, Panigale 1299, Panigale 1199, Panigale 959, 848, 1098, and 1198. Each round will only feature a single 10-lap race around the 5.543-km MotoGP track.
The MSBK event officially opens this Friday with free practice sessions with qualifying and Race 1 on Saturday. Race 2 is on Sunday.
Fans can catch all the actions for free from the Main Grandstand. Fans can also purchase Paddock passes to access to the Paddock area and view from the covered rooftop of the Pit Building. The passes will be sold at the Paddock entrance. Fans can also follow the races LIVE on SIC's Facebook. After the opening round of the MSBK, viewers have reached more than 417,813 people.
PIRELLI MALAYSIA SUPERBIKE CHAMPIONSHIP 2018
ROUND 2 – RACE PROGRAM
Friday, 27 July 2018
1130 hrs – 1200 hrs Idemitsu ATC Free Practice 1
1215 hrs – 1245 hrs Supersport Free Practice
Break / Friday Prayer
1415 hrs – 1445 hrs Super 250 Free Practice
1500 hrs – 1530 hrs Superstock Free Practice
1545 hrs – 1615 hrs Idemitsu ATC Free Practice 2
1630 hrs – 1700 hrs Superbike Free Practice
1715 hrs – 1745 hrs TOC Desmo Cup Free Practice
Saturday, 28 July 2018
0915 hrs – 0945 hrs Idemitsu ATC Qualifying
1000 hrs – 1030 hrs Supersport Qualifying
1045 hrs – 1115 hrs Super 250 Qualifying
1130 hrs – 1200 hrs Superstock Qualifying
1215 hrs – 1245 hrs Superbike Qualifying
1310 hrs – 1345 hrs Idemitsu ATC Race 1 (13 laps)
1415 hrs – 1445 hrs TOC Desmo Cup Qualifying
1510 hrs – 1550 hrs Supersport Race 1 (12 laps)
1615 hrs – 1645 hrs Super 250 Race 1 (8 laps)
1710 hrs – 1750 hrs Superstock Race 1 (12 laps)
1815 hrs – 1845 hrs Superbike Race 1 (12 laps)
Sunday, 29th July 2018
1000 hrs – 1040 hrs Supersport Race 2 (12 laps)
1105 hrs – 1135 hrs Super 250 Race 2 (8 laps)
1200 hrs – 1240 hrs Superstock Race 2 (12 laps)
1305 hrs – 1345 hrs Idemitsu ATC Race 2 (13 laps)
1415 hrs – 1455 hrs Superbike Race 2 (12 laps)
1515 hrs – 1555 hrs TOC Desmo Cup Race (10 laps)