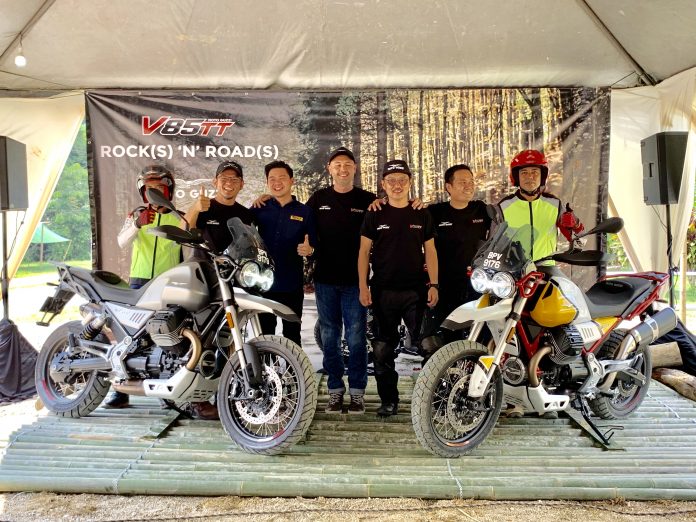 The much anticipated Moto Guzzi V85TT is now officially in Malaysia.

The official Malaysian Moto Guzzi distributor, Didi Resources, launched the bike today.

You can test ride tomorrow from 8am.
The much anticipated 2019 Moto Guzzi V85TT is now officially in Malaysia. You may test ride the bike tomorrow.
Touted by Moto Guzzi as the first modern-classic travel endure, it retains the Guzzi DNA which has endeared the brand to those who sought something different. However, as classic as it looks, the V85TT is actually a very modern bike under its skin.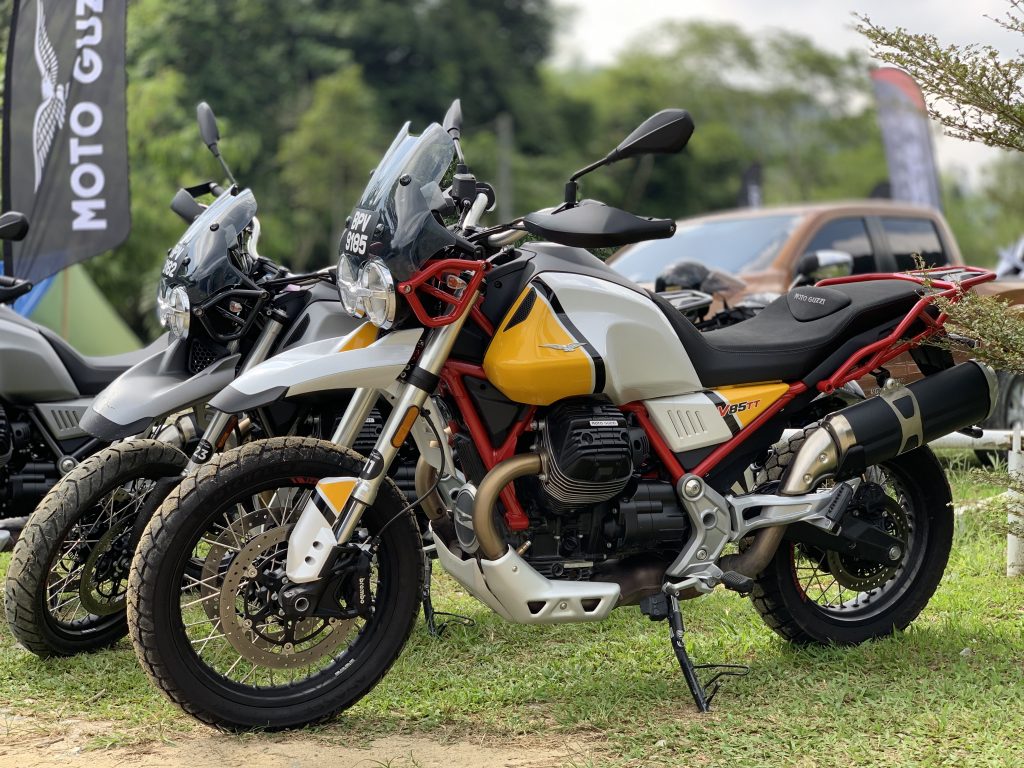 The 853cc, transverse 90o V-Twin produced 80 hp at 7,750 RPM and 80 Nm at 5,000 RPM. It is tuned for a smooth and flat torque curve. That power is harnessed through modern electronics including ROAD, RAIN and OFFROAD riding modes. The Continental-based ABS is standard but the rear can be disengaged for offroad riding. The suspension is also a modern affair, consisting of upside-down forks and adjustable rear shock with piggyback reservoir.
But there's only so much that the tech specs reveal for Piaggio made the bike to cater to 95% of riders in the real world. That means riders of any skill level and physique can find a sweet spot on the bike.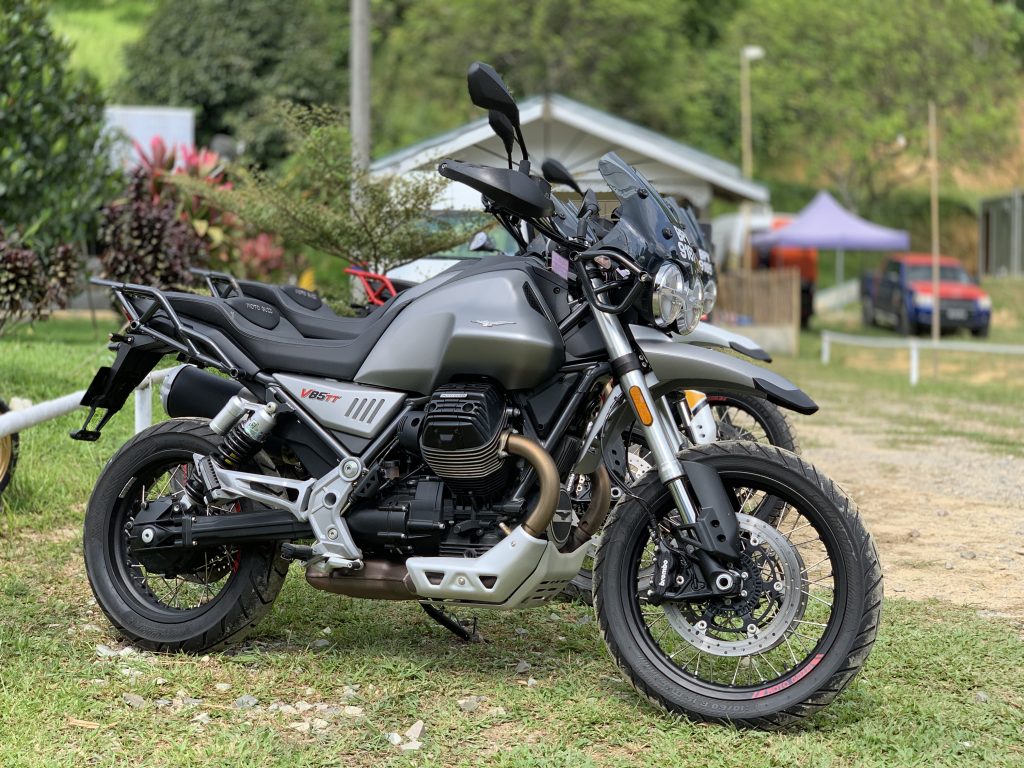 We have tested the bike during the Asia Pacific Media Launch in Thailand. Please click here for the full details.
The Moto Guzzi V85TT is priced at RM 87,888 for the standard colours (Blue Atlante, Grigio Atacama, Rosso Vulcano) and from RM 89,888 for the Evocative Graphics (which includes the yellow and white Sahara Yellow, and red and white Kalahari Red). However, Didi Resources is providing a special promotion from RM 79,888 for the standard colours.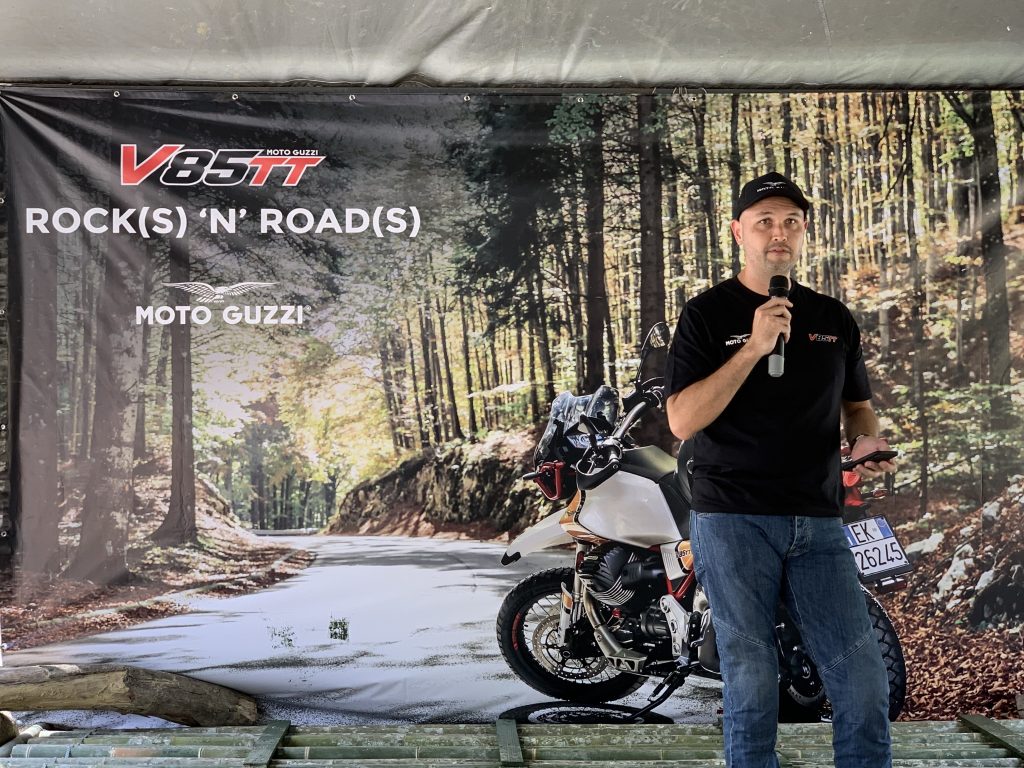 The bike has generate more than 1,000 requests for test rides worldwide which converted to more than 80% sales. Consequently, the Guzzi production line is working overtime to keep up with the overwhelming orders.