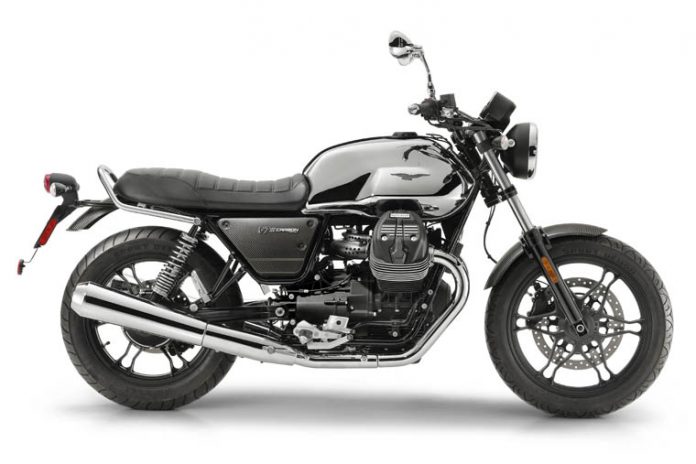 The Moto Guzzi V7 III Carbon Shine features aesthetic updates to the popular V7 recipe. 
The bike features no performance updates but some carbon fibre is sprinkled on for good measure.
Only 500 are to be produced worldwide, with some perhaps making it to the Malaysian market. 
As far as retro styling goes, Moto Guzzi is the one brand that has remained true to form for many years now. The V7 has largely remained unchanged from the beginning except for some sprinkling of modern features here and there.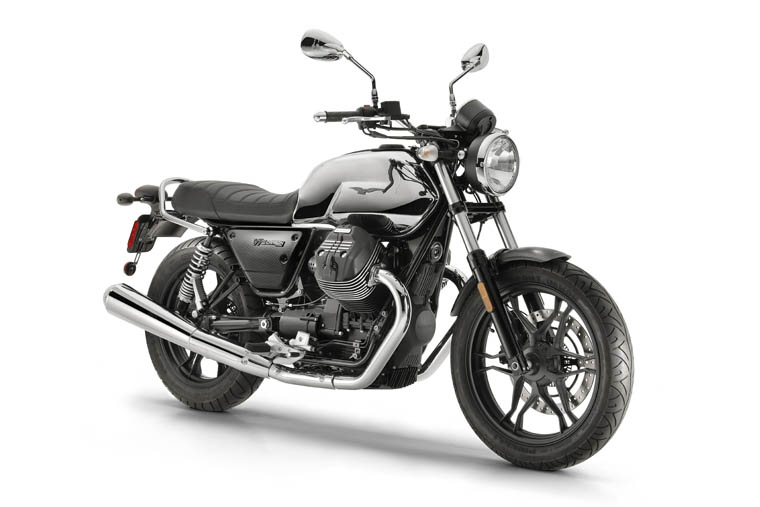 The V7 has spawned many special editions including the gorgeous Anniversario model. That model has completely sold out and Moto Guzzi went back to the drawing board to come up with yet another stunning model aptly called the V7 III Carbon Shine.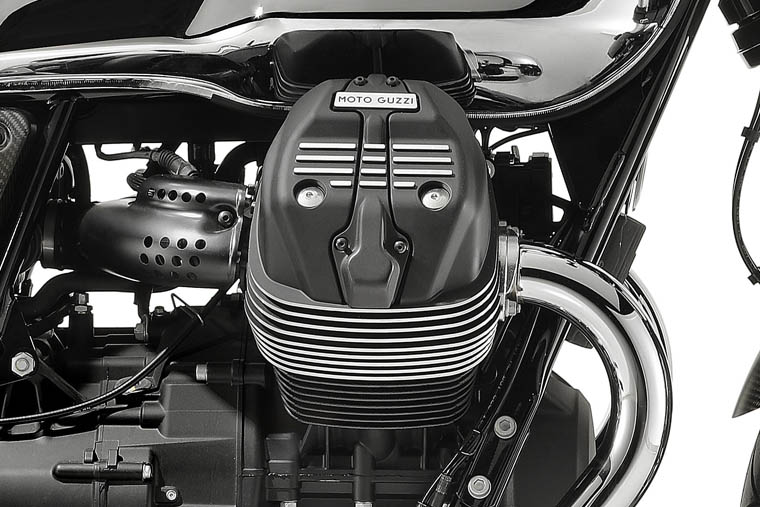 It may not have a lot of updates to its styling or to its performance as it is powered by the same 90-degree transverse V-Twin with the same shaft drive. In fact the updates are aesthetics only, with only black and chrome highlights.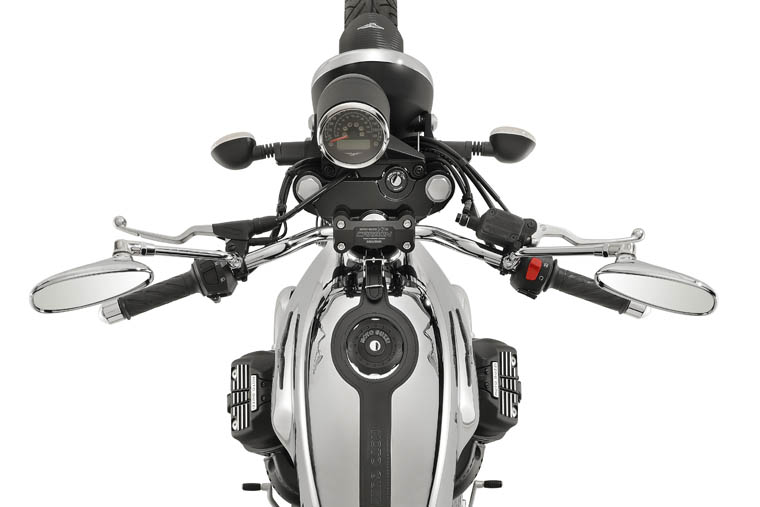 The tank os chromed out with a black leather top strap which we first saw with the Anniversario which had a brown leather strap. There's also some carbon fibre on the front mudguard and side panels, billet machined aluminium bits and a classy, hand-stitched saddle.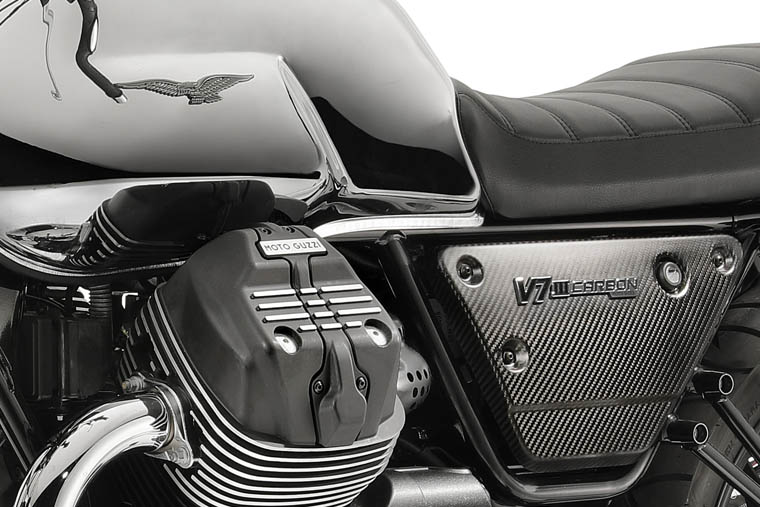 Only 500 of this beautiful authentic motorcycle are being made, and possibly a few might make it to the Malaysian market, considering the resurgence of the Guzzi brand in Malaysia.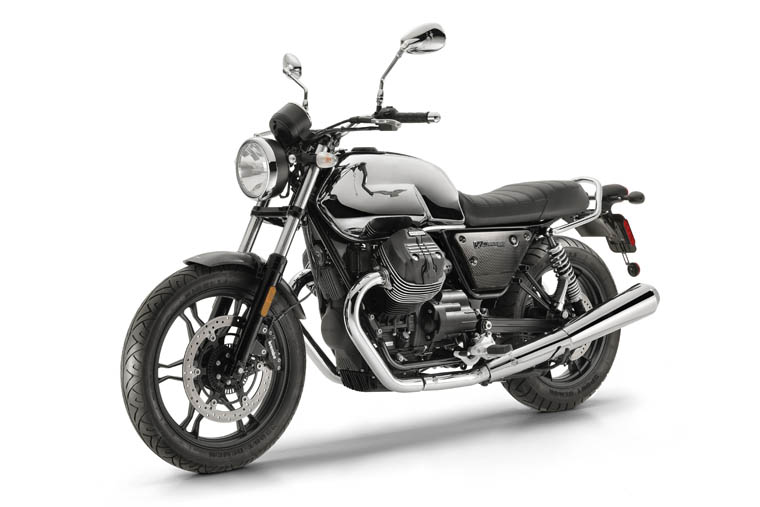 Speaking of which, The Clan, which is the name given to the Moto Guzzi owner's club, has been very active in Malaysia of late. Click here to read about their recent night ride to Penang, or check out the video below for their pre-Raya ride to Malacca where they spent time lounging at The Straits Werks Cafe.