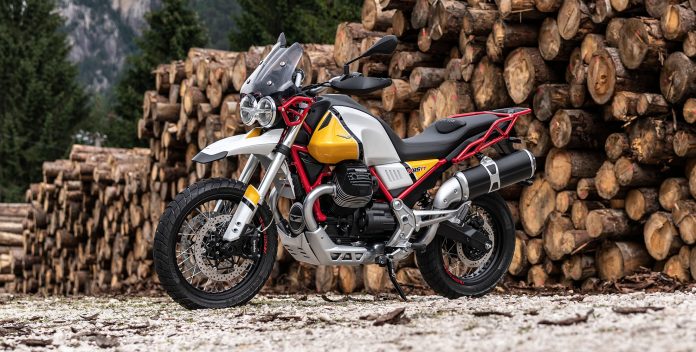 The Moto Guzzi V85 TT replaces the cancelled Stelvio 1200.

The photos of the production version show that it is off-road capable.

The production V85 TT should appear at EICMA in November.
Moto Guzzi has finally unveiled the V85 TT adventure bike's official production model photos.
The V85 concept was unveiled at EICMA 2017 to much anticipation as it seeks to replace the Stelvio 1200 which had been cancelled as it could not meet the Euro 4 emissions standards.
The production V85 TT looks remarkably similar to its EICMA concept, with only small changes. While Moto Guzzi did not release the bike's specs, we could draw a few conclusions from these pictures.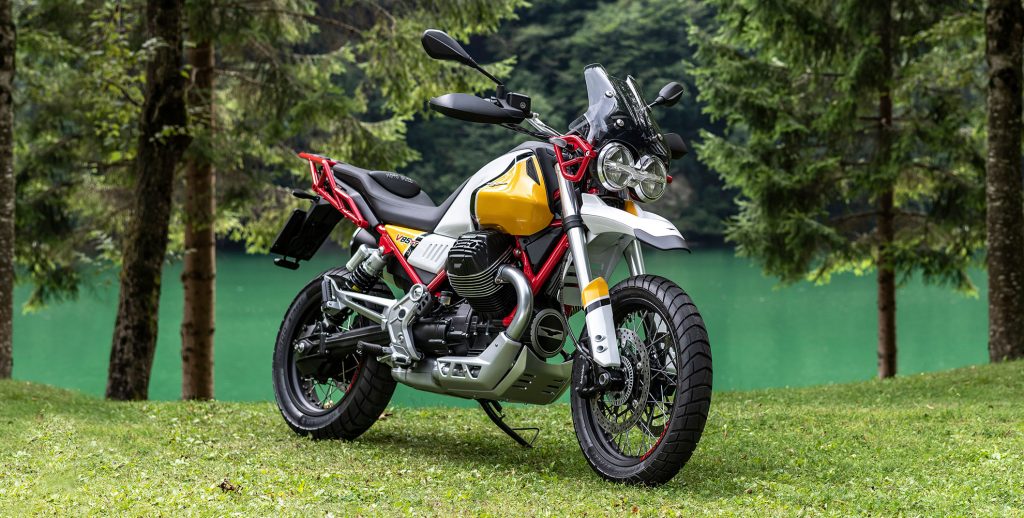 Firstly, it surely looks more off-road capable that the V7 III Rough. We could see the headlamp mounts have been beefed up.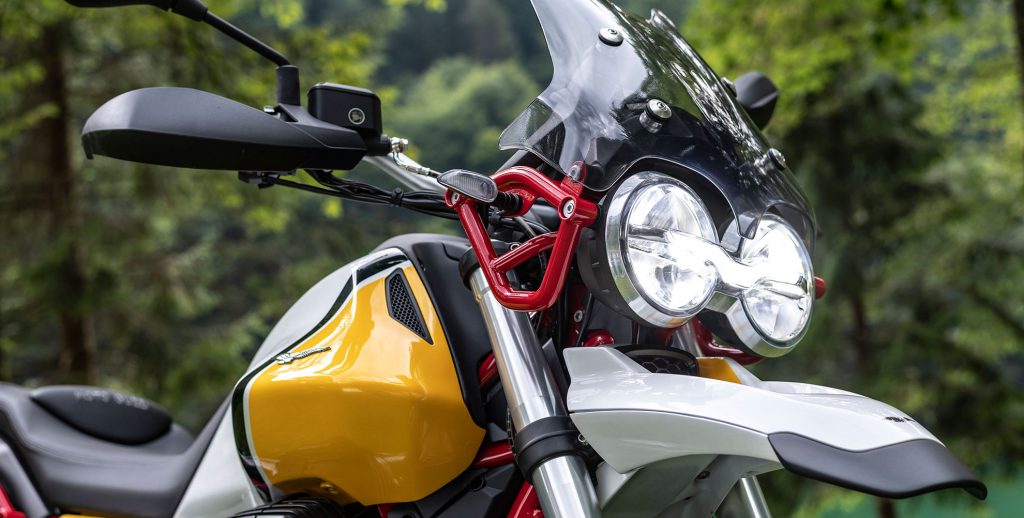 Apart from that, the handguards also carry the mirrors. Moving to the back, the rear portion of the subframe has fewer joints in its latticework. The production version's exhaust canister is also larger and painted in black, besides having a heat shield next to the passenger's footpeg.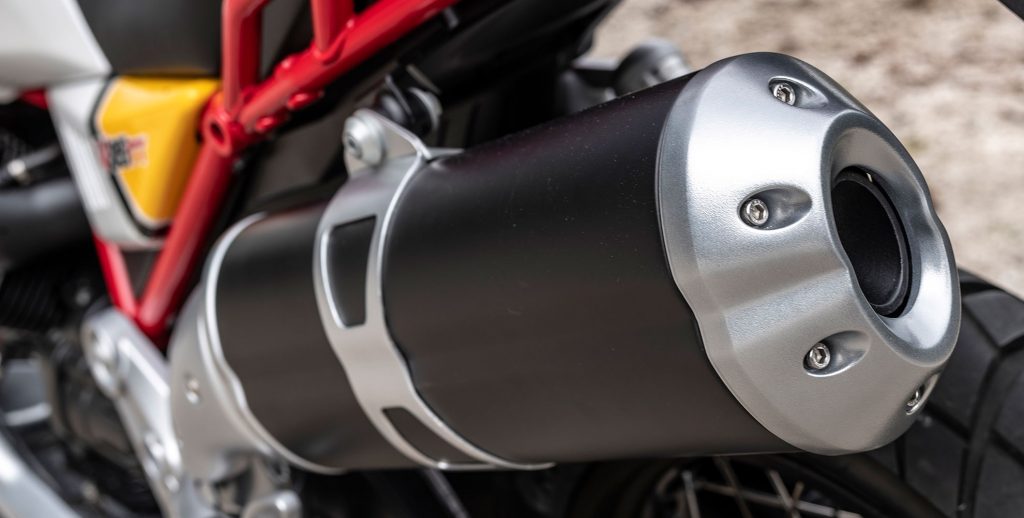 The shape of the fuel tank is the same, although the paint scheme's striping is diagonal instead of being horizontal.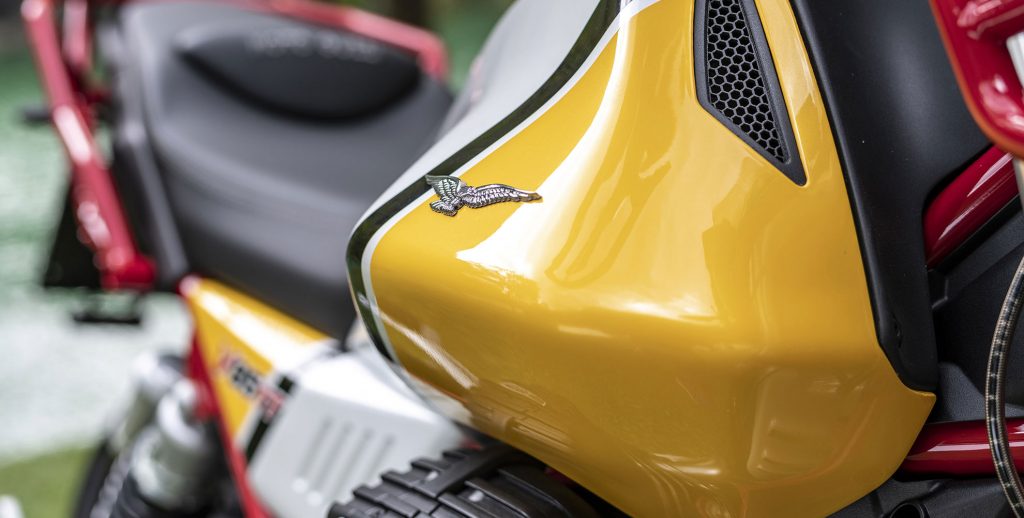 The front brakes consist of twin discs clamped by radially-mounted, four-piston Brembo calipers.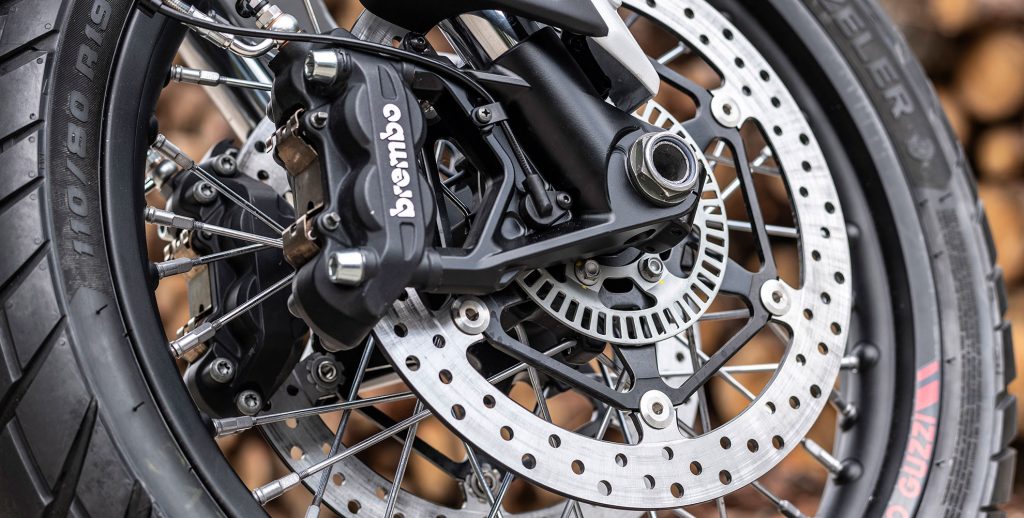 The engine should be a new 850cc unit, said to produce 79 bhp, compared to the V9's 850cc engine which produces 53.6 bhp.
The V85 TT will feature a fully-digital LCD instrument display. There is a compass bearing surrounding the screen. We wonder if it is merely decorative? (Please refer to the photo below).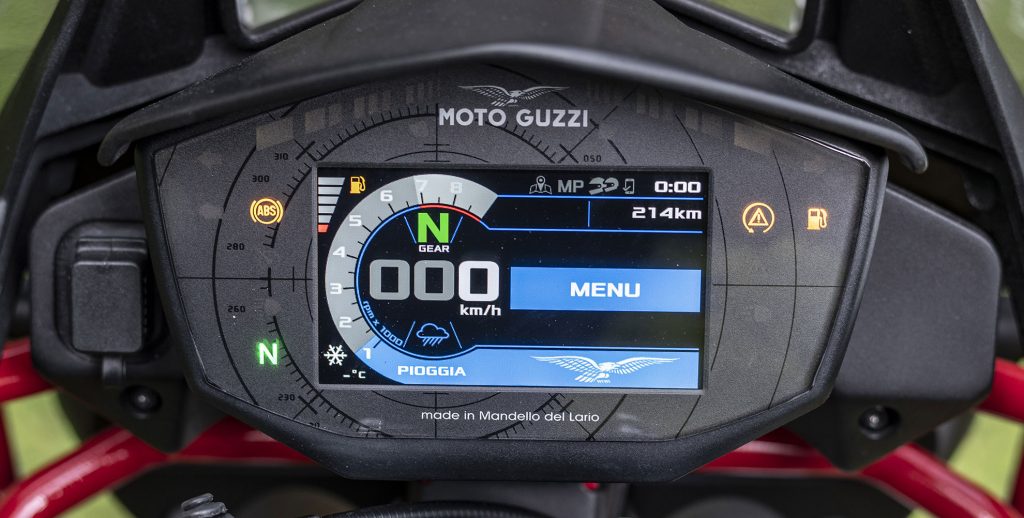 What intrigues us is the two-helmet symbol in the display. The bike does not seem to be suspended by electronically-adjustable suspension, so that symbol could only mean integrated Bluetooth connectivity between the rider and passenger.
The smartphone symbol points towards Piaggio's app which integrates with the bike to show upcoming service, locating the bike in a parking lot, locating the nearest petrol station and helping to call pre-stored emergency contacts.
Going further, notice the rain symbol and the word "PIOGGIA"? Pioggia means rain in Italian and it looks like the bike has ride modes and a ride-by-wire throttle.