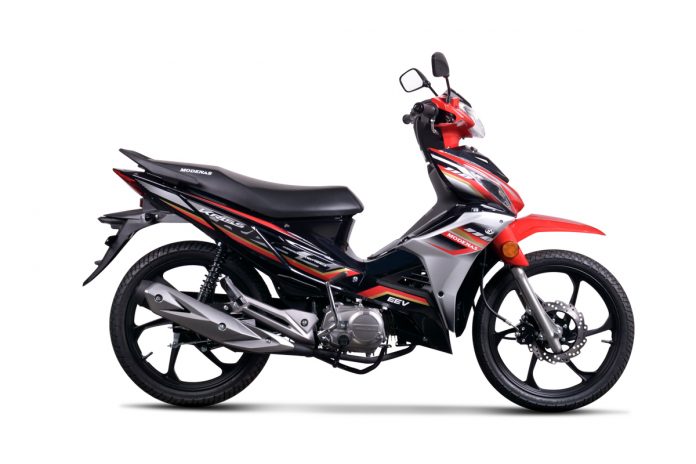 MODENAS, the Malaysian motorcycle manufacturer, has recently announced the latest upgrades for its Kriss 110 and Kriss 110 Disc Brake variants.
The "Ikon Rakyat" received a host of upgrades for 2023.
Powering the Kriss 110 is the tried and tested single-cylinder 108cc engine. 
The 2023 models come with a host of new features and updated colour schemes at affordable prices.
The Kriss 110 and Kriss 110 Disc Brake have been popular mopeds for years and are now more versatile and convenient than ever before. The new features include a redesigned headlamp and a built-in USB charging port, perfect for riders who rely on their smartphones for navigation and communication on the go.
In addition to these features, both models have been updated with new colour and graphics schemes. The Kriss 110 is available in Blue, Black, and Yellow, while the Kriss 110 Disc Brake is available in Blue, Black, and Red. These new colours and graphics are sure to appeal to riders who want to stand out on the road.
Despite the upgrades, MODENAS has managed to keep the prices of both models affordable. The Kriss 110 is priced at RM3,917, while the Kriss 110 Disc Brake is priced at RM4,437 (both prices are without insurance and road tax).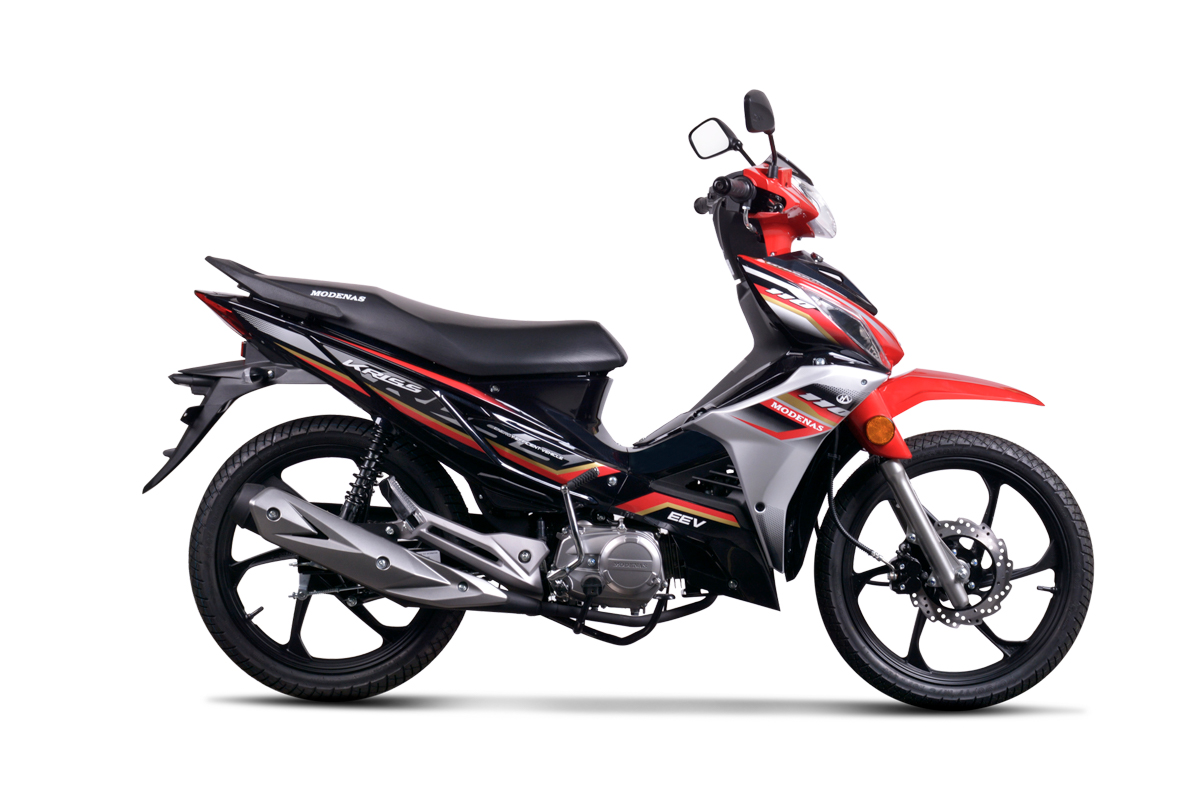 Both models feature a single-cylinder EEV, 4 stroke, SOHC, 108 cc engine that produces 6.57 hp @ 8000 RPM maximum power and 6.7 Nm @ 6000 RPM maximum torque. These specifications ensure that riders get the power and performance they need while riding.
The 2023 Kriss 110 and Kriss 110 Disc Brake models are now available at all MODENAS dealer showrooms. Interested customers can visit the showrooms to view the new colours and graphics schemes. For more information or enquiries, customers can visit the MODENAS official website or contact the Toll-Free Line at 1-800-880-008 or WhatsApp Careline at +6019-570 8135.