Modenas organised a very special interaction program between the national bike manufacturer and all new Modenas bike owners.
Over 60 bike owners who purchased the Modenas Pulsar RS200, NS200 and V15 attended the "Let's Talk" event to get to know more about their prized bikes.
Attendees were involved in various activities which include free bike check-up, one-to-one counselling with in-house experts as well as quizzes and prize giveaways.
As a part of their new initiative to bridge the gap closer between manufacturer and customers, our national bike manufacturer Modenas (Motosikal Dan Enjin Nasional Sdn Bhd) arranged a very special interaction program dubbed "Let's Talk" with fellow bike owners who purchased their very first batch of the 2017 Pulsar RS200, NS200 and V15 models on 11 September 2017.
Organised at EON Head Office Complex located in Glenmarie, Shah Alam where the sales and marketing arm for the manufacturer, EMOS (Edaran Modenas Sdn Bhd) is located, over 60 new Modenas bike owners gathered at the venue to join in this very special event.
The interaction session was organised to gain first hand feedback directly from the bike owners regarding the three new bike models. Upon arriving, all the bikes were given a free check up as well as educating the riders about their prized two-wheels and also their periodic maintenance.
Fellow representatives from Bajaj Auto Limited were also present in assisting with this customer interaction program to ensure that both the manufacturer and customers were given the proper knowledge and exposure regarding their bikes mainly focusing on the Pulsar RS200, NS200 and V15.
Each bike owner were given a one-to-one session with in-house experts to know more about the individual workings of their bikes as well as educating on proper bike maintenance. After the session, all participants took part in dinner, quizzes and other interactions with prizes and gifts given to the attendees.
It seems that Modenas is keeping true to their words when they said that they'll be elevating their after-sales services which include events such as this. We've also been informed that they will be conducting this sort of events across the country to make sure that their customers as well as distributors are equipped with the proper knowledge and skills.
This will ensure that each party will be truly satisfied when it comes to owning a motorcycle manufactured by our very own local national bike manufacturer. Great move, Modenas.
To check out our review on the 2017 Modenas Pulsar RS200 and NS200, CLICK HERE.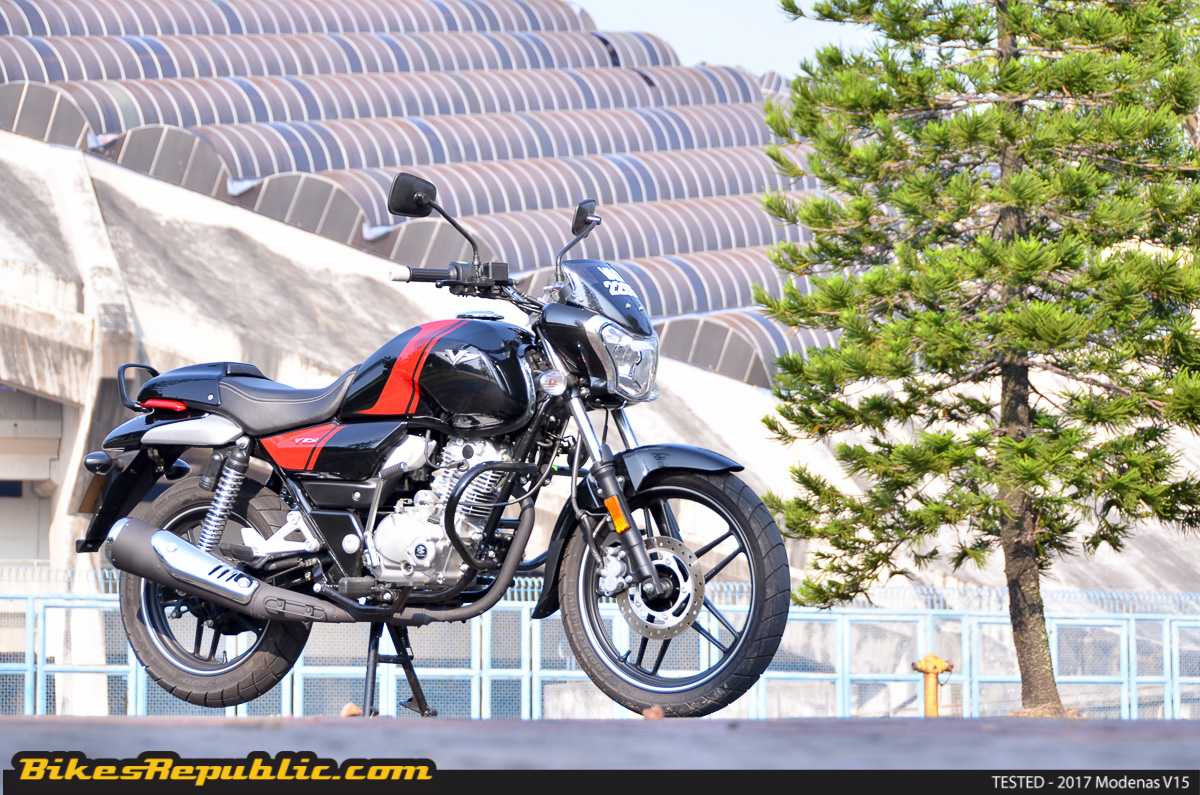 To know more about the 2017 Modenas V15, CLICK HERE.