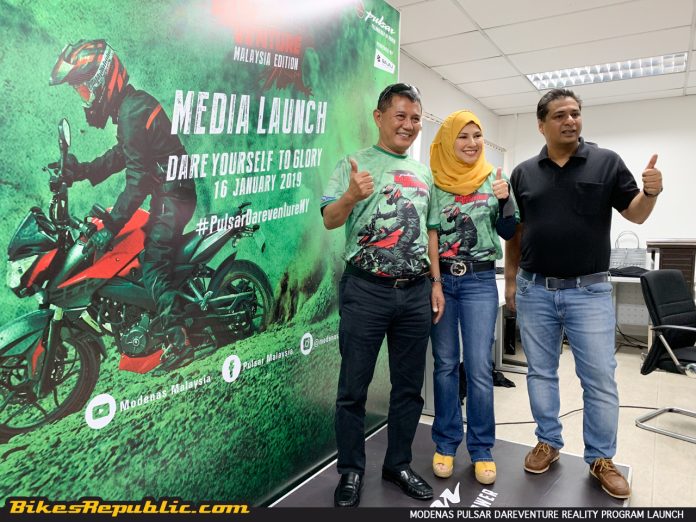 The Modenas Pulsar Dareventure reality program was launched today.

The program provides Malaysian motorcycle fans a unique experience on the Modenas Pulsar NS200.

It will be aired on Modenas' YouTube channel.
Malaysian motorcycle manufacturer, Modenas (Motosikal dan Enjin Nasional Sdn. Bhd.) launched the Modenas Pulsar Dareventure reality program today.
Speaking at the launch, En. Amirudin Abd. Kadir, Chief Executive of Modenas said that the Pulsar Dareventure program was introduced by Bajaj in 2014. Since then, it had covered countries such as Nepal, Sri Lanka and Peru.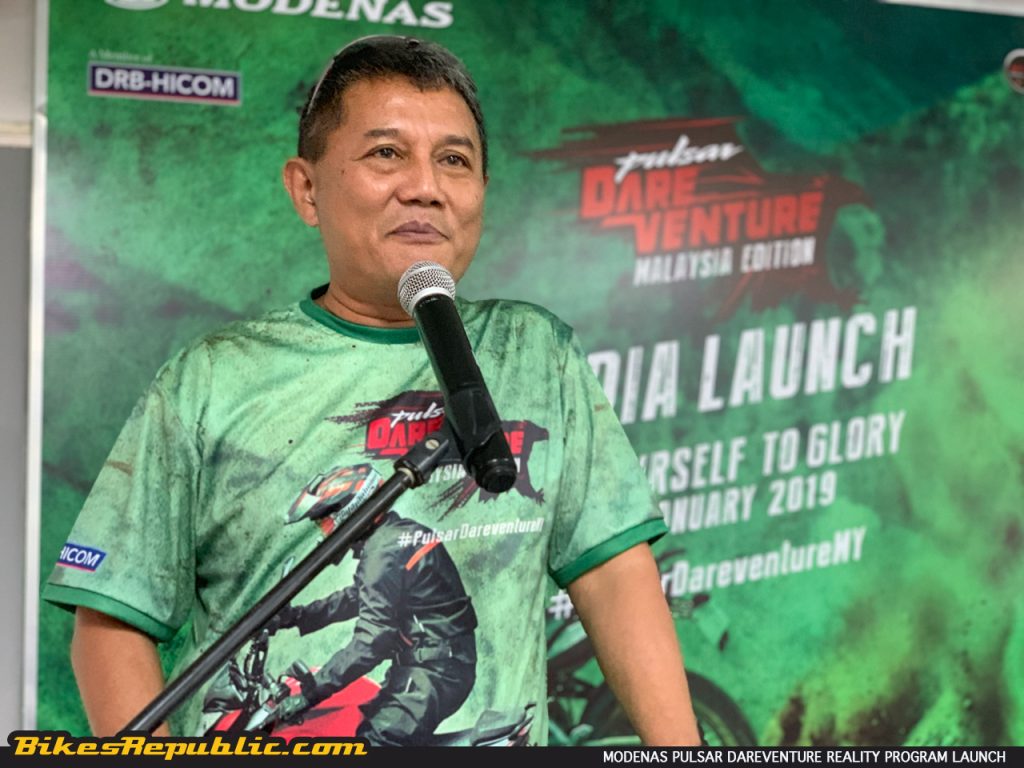 On the other hand, Malaysia is the first Southeast Asian country to feature the program. Modenas will broadcast the program via their YouTube channel.
"10 participants were chosen from all over Malaysia. They will go up against the challenges we will set up," he added.
"The Pulsar Dareventure program enjoyed a large number of viewership. We are confident that the Malaysian edition is just as popular. The program allows the chance for motorcycle fans, regardless if they are Modenas owners, to experience something unique."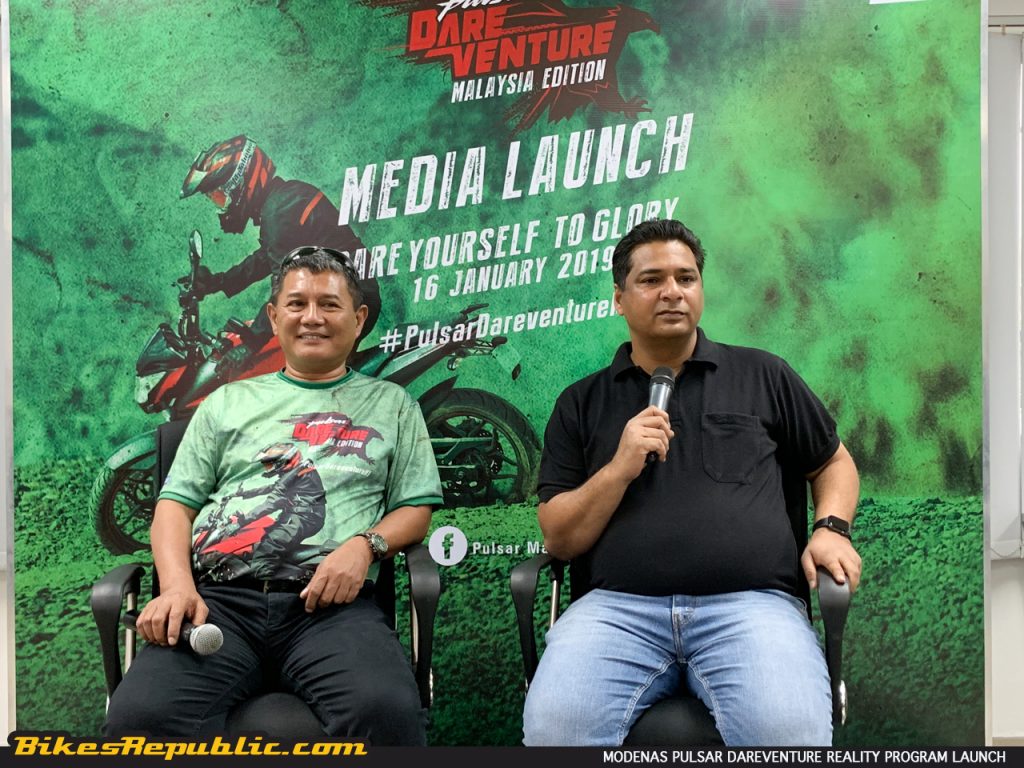 Mr. Anurag Sharma, Country Sales Manager of Bajaj Auto Limited was on hand during the launch.
He said, "The program seeks to highlight the Modenas Pulsar NS200's versatility, reliability and abilities to handle different terrains other than just road riding."
"Modenas Dominar 400 owners already have the Motography: Explore the Unexplored activities, so this is something for the Pulsar NS200 owners."
Celebritiy Nurul Alis Aidil, better known as Kiki, will host the program.
The launch was held at the Proton Centre of Excellence. The media were given the opportunity to test ride the Modenas Pulsar NS200 on the Proton test track, which included running up on the banked turns.