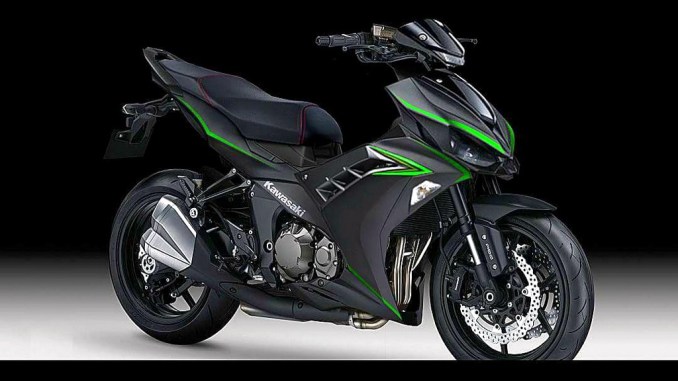 There has been a lot of noise online among fans of MODENAS.
Many are asking the company to also build a high capacity super moped to rival the likes of the Yamaha Y16 and the Honda RSX.
But the company has been unable to respond, until now.
With Kawasaki as its partner, MODENAS could finally take on the super moped category.
Great news for fans of the super moped, MODENAS has confirmed that it will not rule out its participation in the super moped category.
MODENAS has been under pressure on the digital front about producing a super moped underbone motorcycle, but has been unable to respond.
However, with the involvement of Kawasaki, MODENAS CEO Mr Roslan Roskan has confirmed that the company will not rule out producing a super moped.
"Modenas does not rule out  building a super cup model, 'kapchai' models make up a big part of local business, and Kawasaki is willing to explore smaller capacity engine capacity. The underbone category offers the highest growth segment, and so for MODENAS to grow further with Kawasaki as our partner we will participate in this segment, our plant has the capacity and we are prepared," said Mr Mr Roslan.
Mr Roslan also hinted that should the company build a super moped, it will be powered by a high capacity engine, perhaps more than 150cc.
Kawasaki has always had a stake in Modenas, previously holding a 19% equity in the Malaysian national motorcycle maker. However, Kawasaki has increased its stake in MODENAS to 30% and may take that figure up to 48% if certain conditions are met.
Part of this includes technology sharing, sales and marketing as well as local-assembly of certain Kawasaki models which for now only includes models below 650cc.
Kawasaki does not build underbone motorcycles, but with MODENAS under its wing now and with the booming underbone category, we could still see a MODENAS super moped on our streets, but there's no telling when.
Confirmed: MODENAS Vulcan S Will Be Introduced Later This Year!