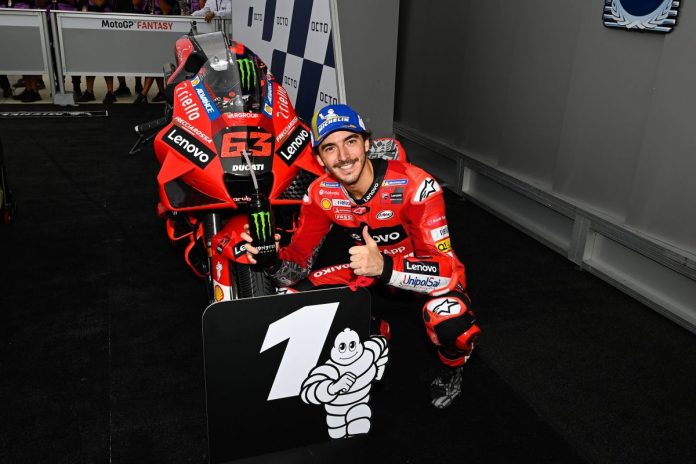 Francesco Bagnaia continues his strong form as the Ducati rider secured a back-to-back pole position after setting a new lap record in Misano.
He will start the race on Sunday ahead of teammate Jack Miller while championship leader Fabio Quartararo completes the first row at P3.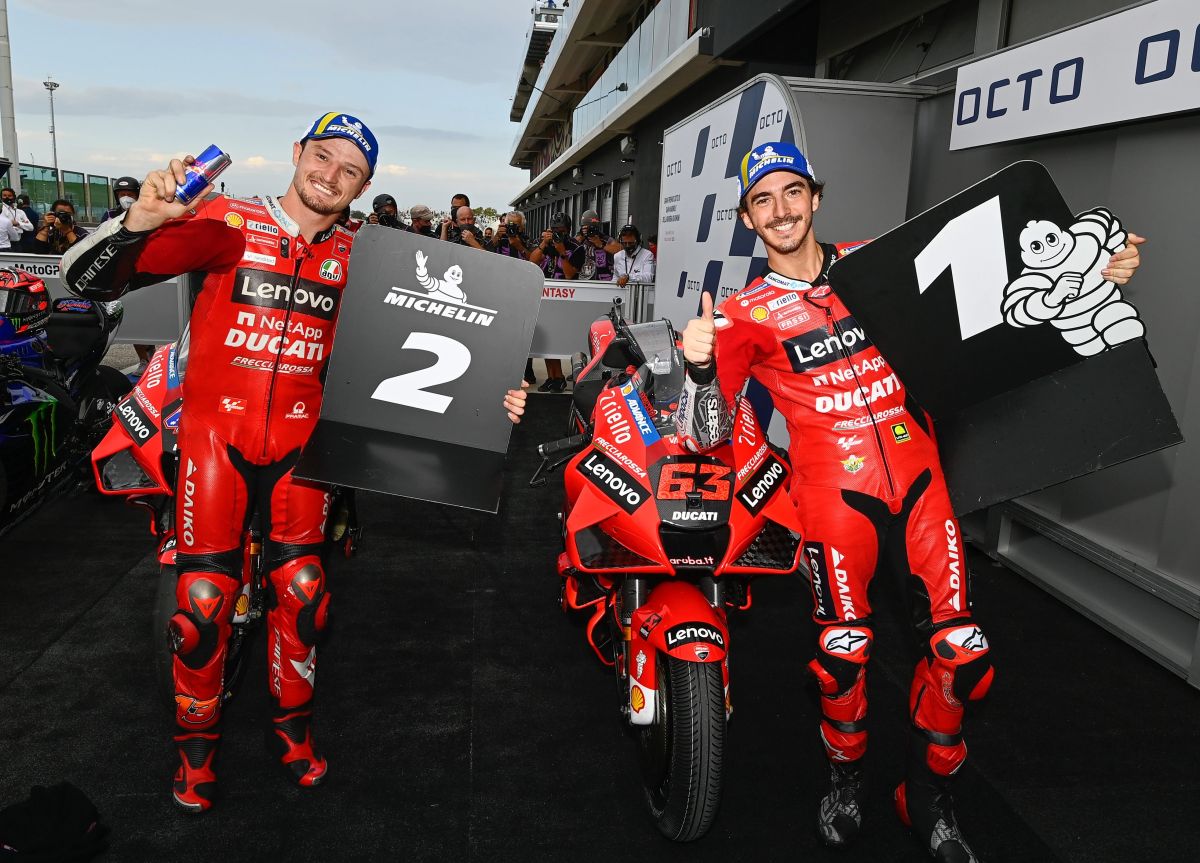 Quartararo set the pace during the opening run of Q2 with the fastest lap time before Bagnaia sensationally went three tenths quicker than the Frenchman.
However, Quartararo had to settle with P3 as Miller clocked in a better time to take P2.
Meanwhile, this is the third time Bagnaia has recorded a new all-time lap record just as he managed a week ago in Aragon.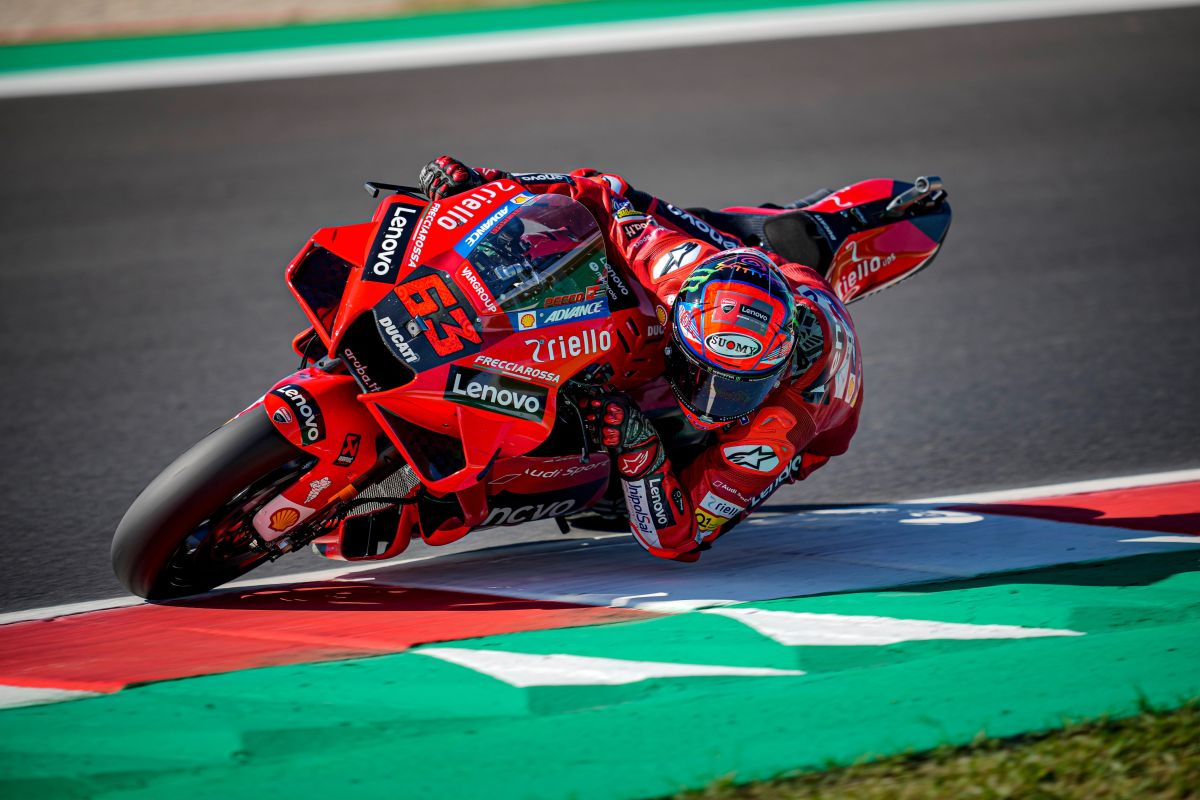 "I am happy about today. A week ago, we were feeling great in Aragon, and today is the same.
"Everything is going so well, and I am very comfortable with the bike," said the 24-year-old.
Bagnaia currently sits behind Quartararo in the championship with just 53 points gap with only four rounds to go.