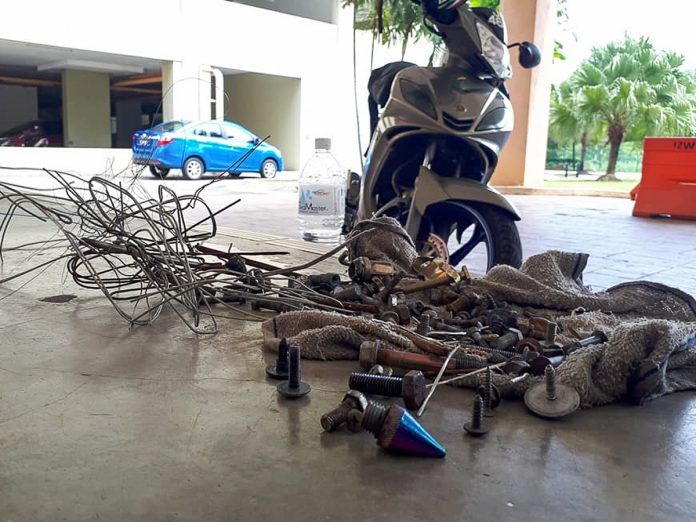 According to a recent post made by a fellow outstanding Malaysian, the MEX Highway (Maju Expressway) was littered with nails, screws and wires today which have the potential to cause harm.
Mr Zul Mamu reported the findings on Facebook regarding all the potential accident-causing debris from the Salak Selatan toll plaza all the way to the Seri Kembangan exit.
We would like all proper authorities to look into this matter as soon as possible to make sure that there are no unwanted incidents happening to the thousands of road users who commute on the road daily.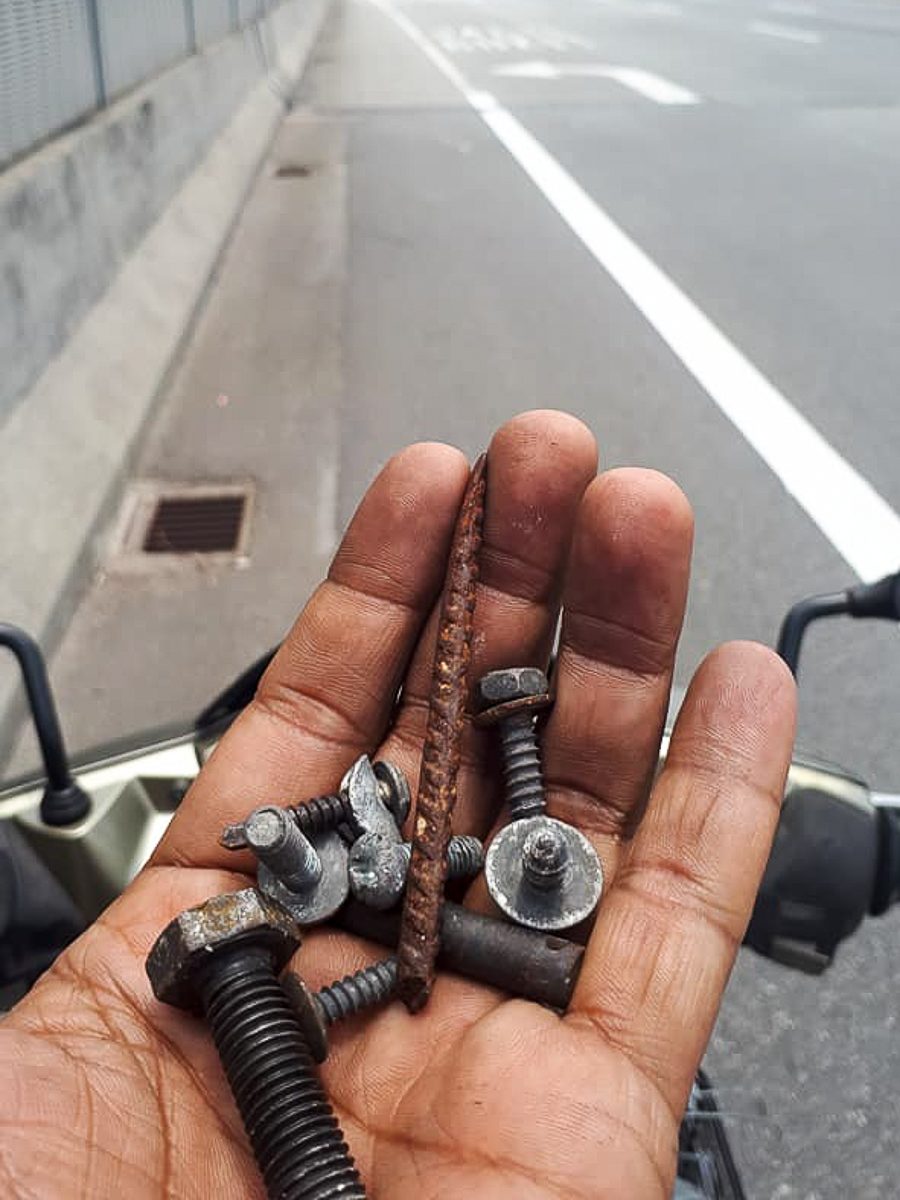 According to a recent post made by an outstanding Malaysian citizen who was unfortunate enough to suffer from a tyre puncture, Mr Zul Mamu encountered a very disturbing scene where our very own MEX Highway was littered with debris that has the potential to cause more harm to the thousands of its road users.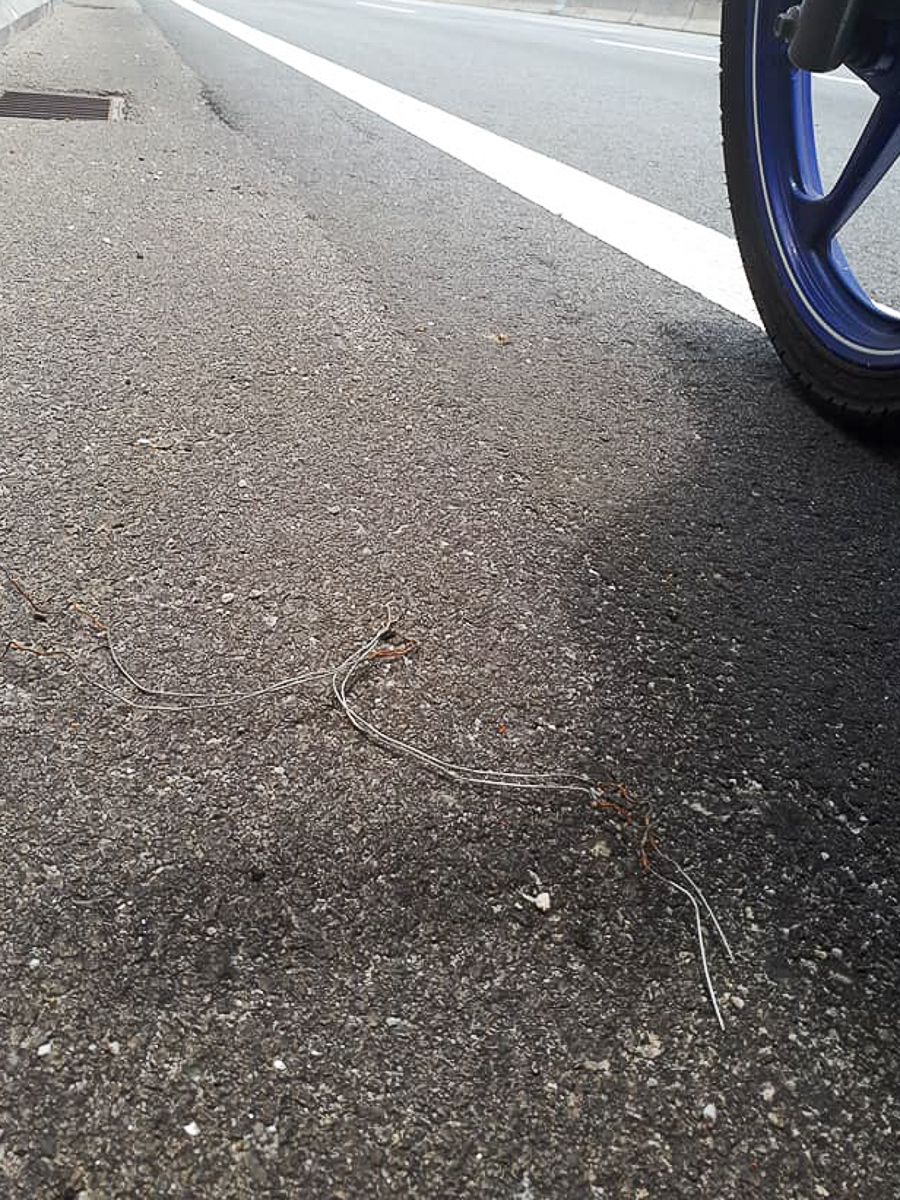 According to the man who posted about the eerie findings in the Jual Beli SuperBike / Barang SBK Facebook group page, his rear tyre was punctured by a steel wire which was found on the left hand side of the highway. Luckily for Mr Zul, he was equipped with all the necessary equipment to repair the damage and head straight for work in the heart of Kuala Lumpur.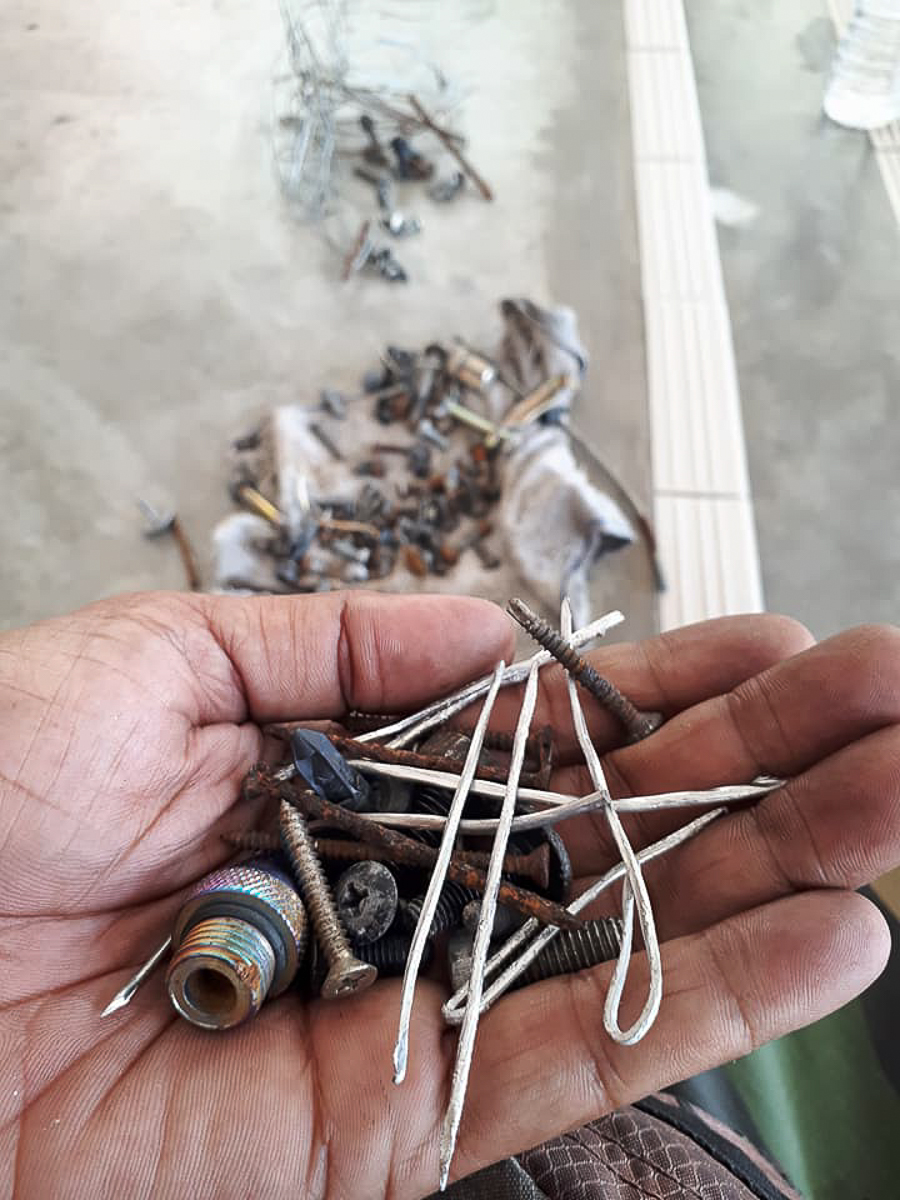 Being and upstanding citizen that he is, Mr Zul aka "Mamu" decided to find out for himself on how many of these potentially lethal debris can be found on the MEX Highway from the Salak Selatan toll plaza all the way to Seri Kembangan exit.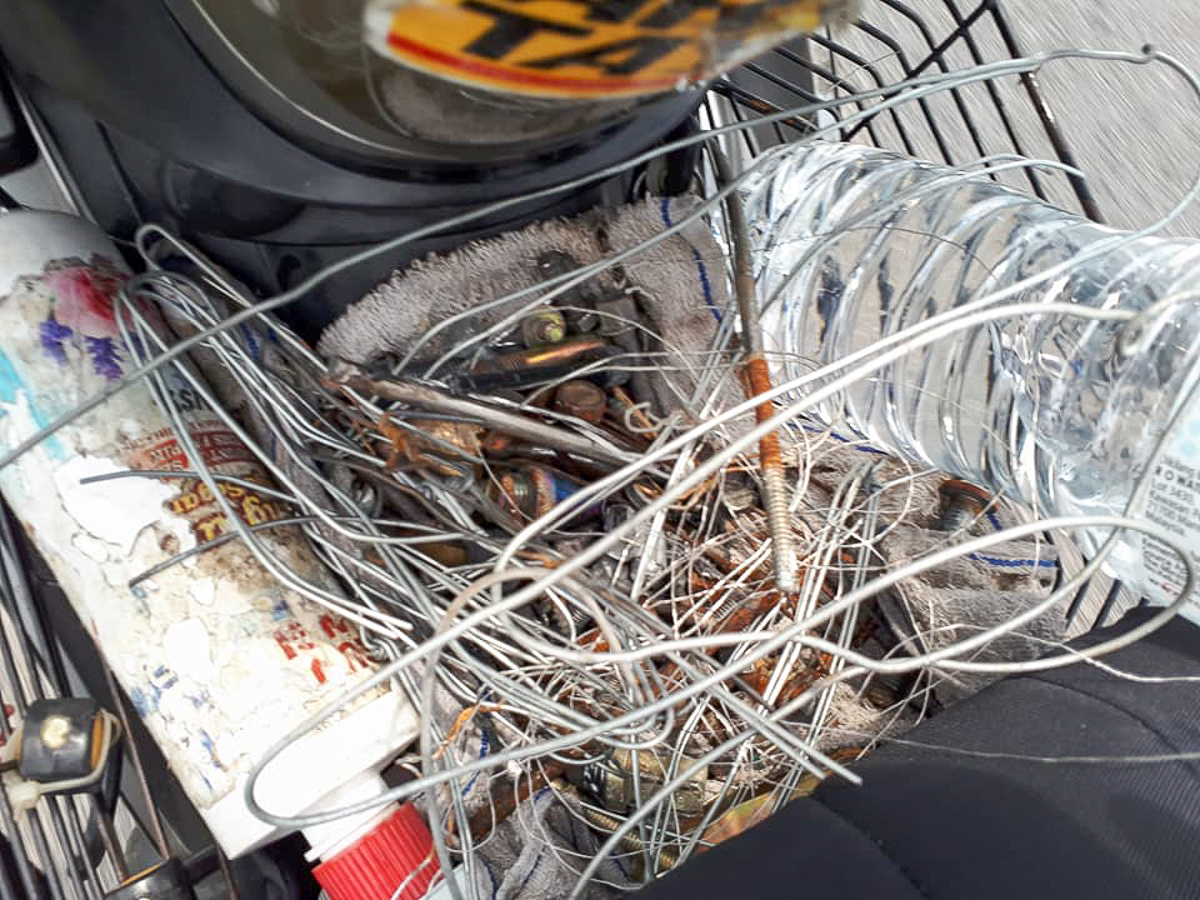 The result? A basket FULL of nails, steel wires and other metal parts littered everywhere especially on the far left and emergency lanes. He reported his findings on social media and we feel that we should play our parts in spreading this worrying information for the public's safety especially motorcyclists.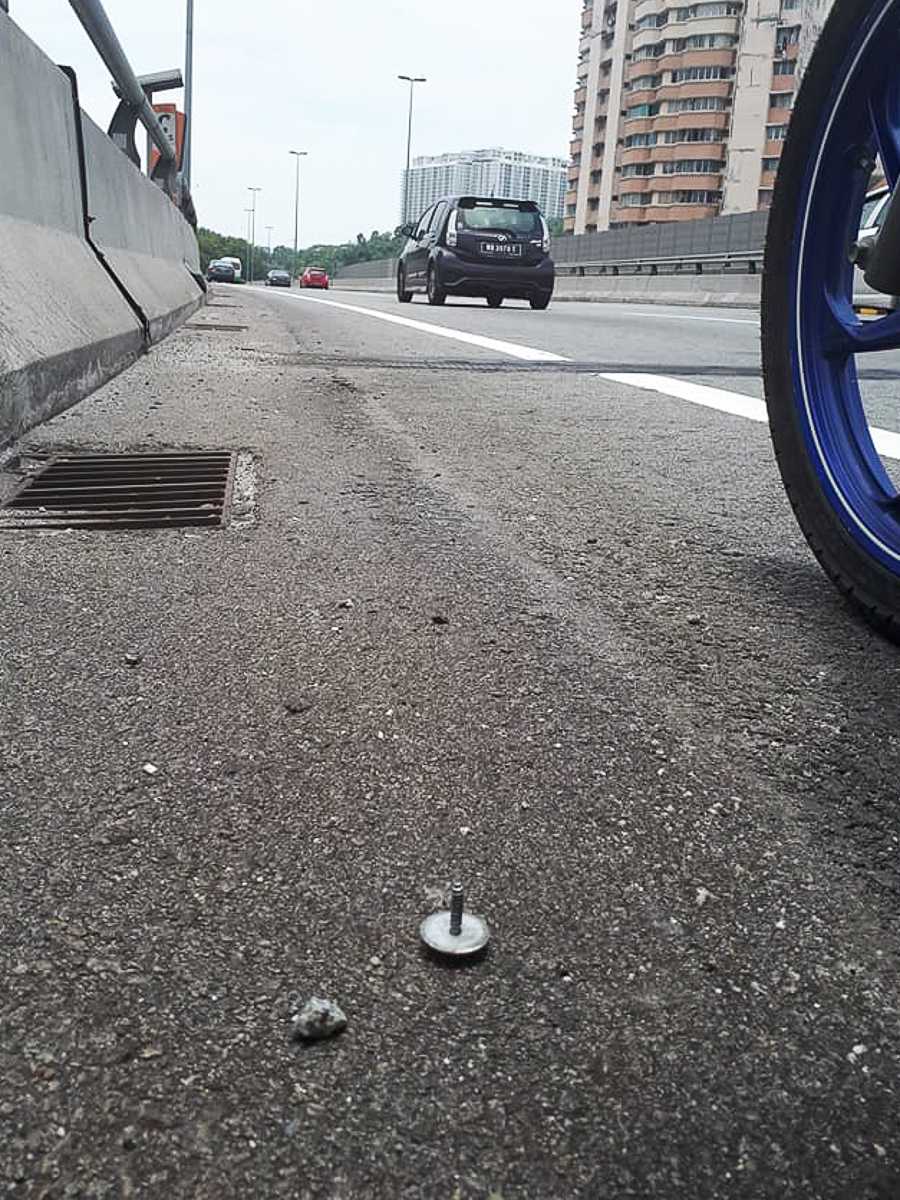 The thought of a punctured tyre is more than enough to ruin someone's day but if the puncture was obtained at highway speeds, the potential for things to go South is very, very high. Judging by the items found by Mr Zul, there's a possibility of this being the work of some very irresponsible people who are either looking to make a quick buck or cause harm intentionally.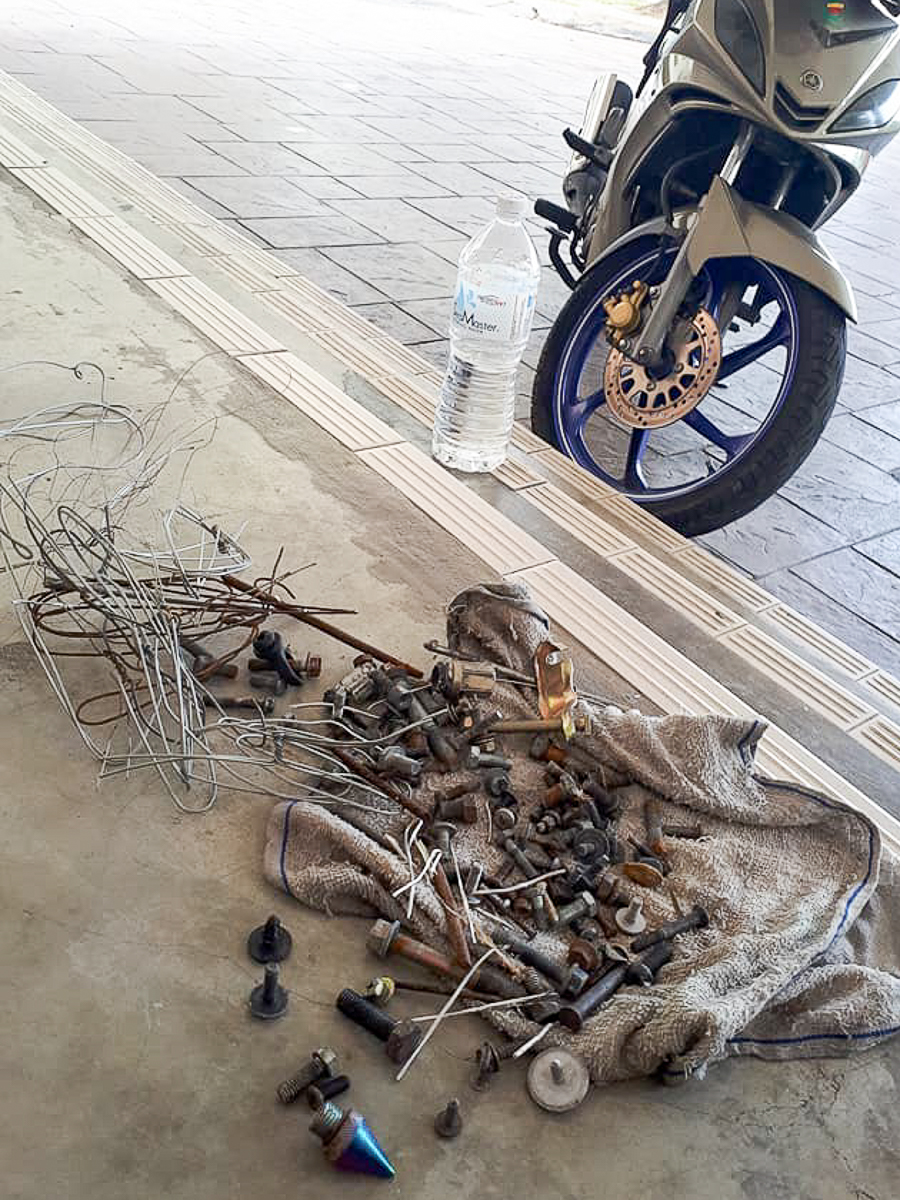 Or it can even be some trash that flew from a garbage lorry travelling on the said highway. All we know is that road users have to be extra vigilant at all times in order to avoid any unfortunate incidents.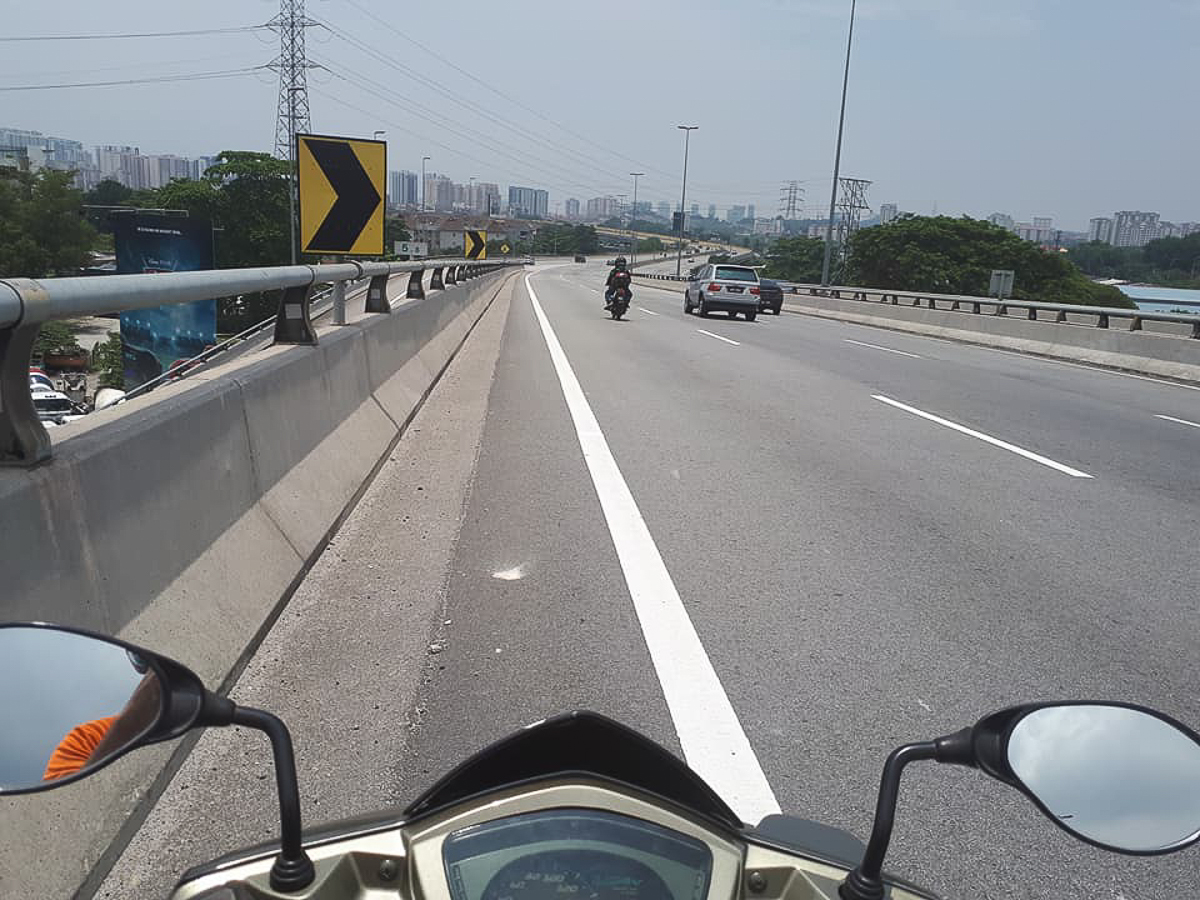 We here at Bikes Republic would like to congratulate Mr Zul Mamu for his outstanding effort in keeping the roads clean and safe for the road users today by removing some of the threatening items off the highway. We hope that the proper authorities can take care of this matter as soon as possible before things get worse.
To know more about the original post, CLICK HERE.