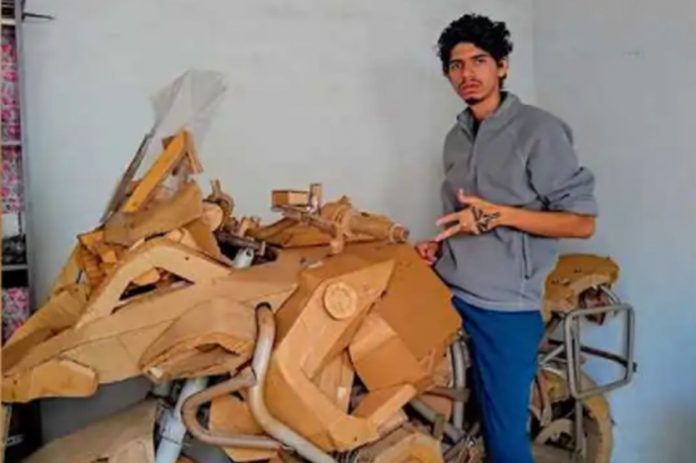 Over the years, we have seen many DIY projects involving cardboards, and we love every single one of them, especially those who give attention to details.
However, out of many of those creative individuals, we are definitely a fan of a certain 19-year old Brazilian, Henry Goncalves, who produces life-size cardboard replicas of motorcycles.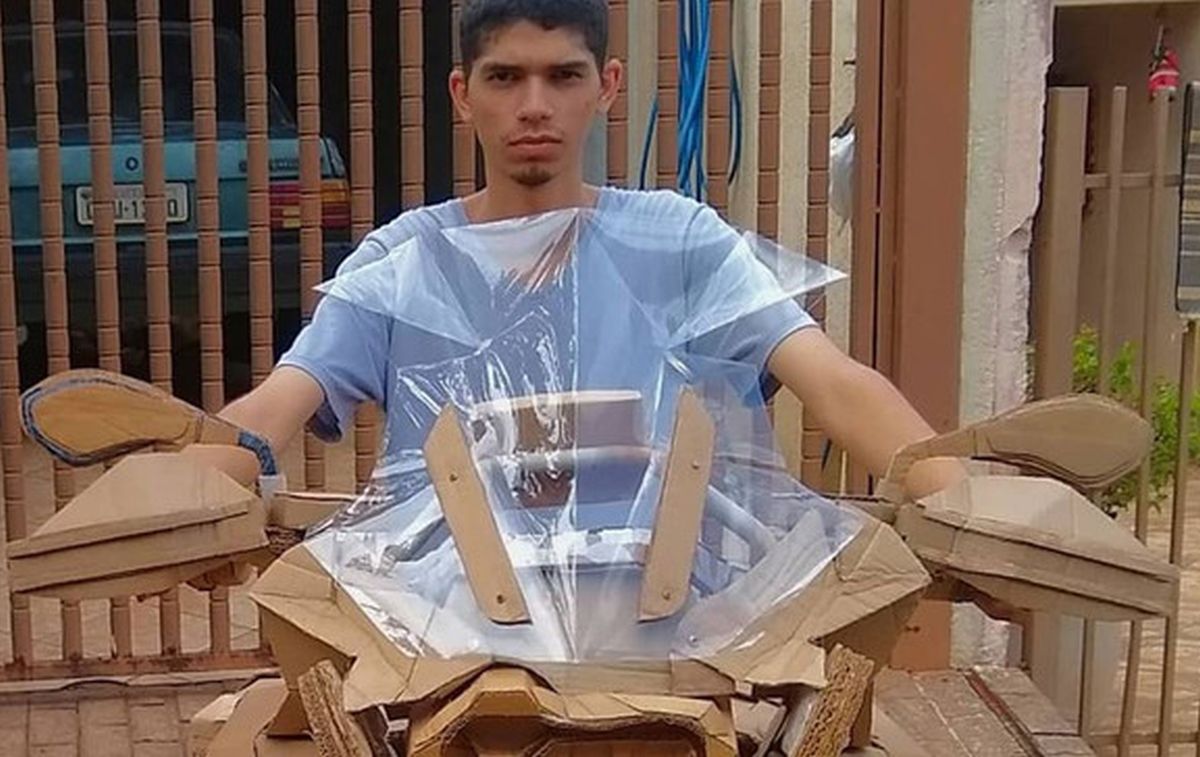 You read that right, Goncalves make a real-life two-wheel model with cardboard at his home in Sao Jose do Rio Preto, Brazil.
One of his most impressive creation is building a life-size BMW R 1200 GS using a combination of cardboard, PVC pipe and screws.
However, his first attempt was a Honda Hornet, and it took him almost ten months to complete it before advancing his skills in building a more detailed machine.
Goncalves took just four months to complete the R 1200 GS despite the fact that the motorcycle is more challenging to build than the Hornet.
Interestingly, Goncalves has always been a car guy before shifting his focus to a two-wheeler.
"Since I was a kid, I've always liked cars. I was hugely influenced by the Fast and Furious movies and the Need For Speed video games.
"For a long time, the appeal of bikes never made much sense to me. But that changed when a friend of my father's arrived with a Hornet. At that moment, I couldn't believe what I was seeing. I said to myself: I have to have one of these," he said.
(source: Fox11)