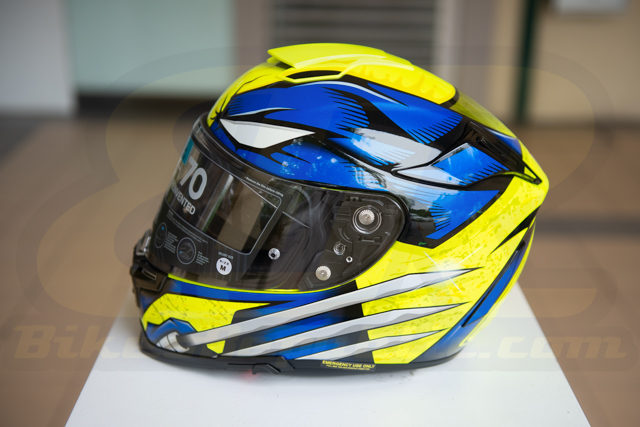 Helmets come in all sorts of designs, constructions, and endless choices. All the top brands are out there trying to market the best products and one of the best ways to do so is via collaborations with other big names. HJC helmets has got that down to an art and you can get these special edition models, available on our Bikes Republic online store!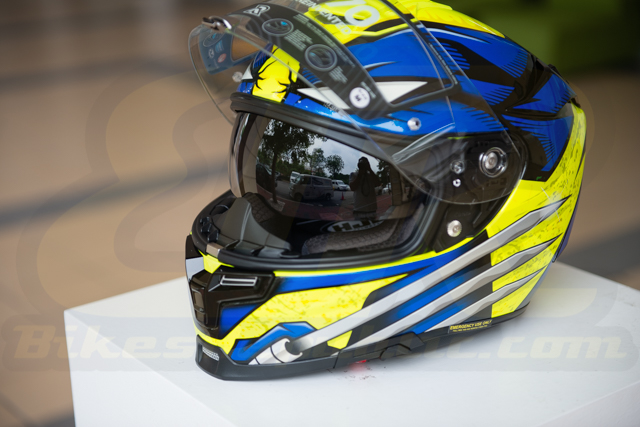 Looking for a helmet designed for track riding and racing? Go for their top-of-the-range HJC RPHA 11 but not just any regular RPHA 11. Are you a Marvel fan? Have an unhealthy obsession or connection with their anti-hero, Deadpool? We have one in stock and it is definitely fire, especially with its carbon-fibre and Kevlar shell construction.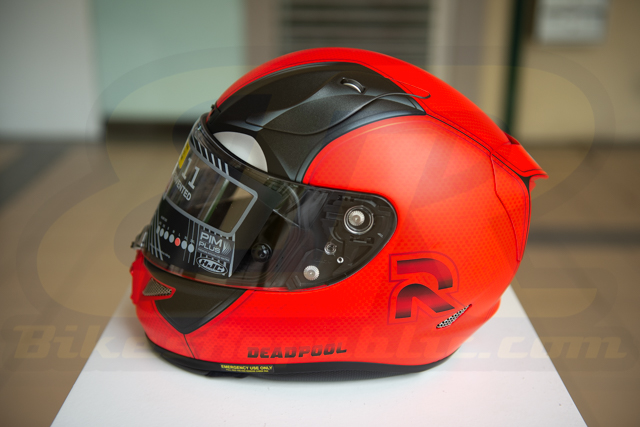 Some of the features you can find on all HJC RPHA 11 helmets are:
Optimized shell design for outstanding air flow ventilation system
RapidFire™ Shield Replacement System: Simple and secure shield ratchet system provides ultra-quick, tool-less removal and installation for efficient operations
Aerodynamic shell structure for extreme performance at maximum speeds
Emergency Kit (Cheek Pads) for safe and quick rescue in emergency situations
Wider eye port provides better peripheral vision for riders
Enhanced Shield Dual Lock System for high-speed racing condition
Multicool Interior with advanced anti-bacteria fabric provides enhanced moisture-wicking and quick drying function than the previous generation
Crown and cheek pads are removable and washable
Comes standard with both the 2D Dark Smoke Shield and the Anti-fog insert lens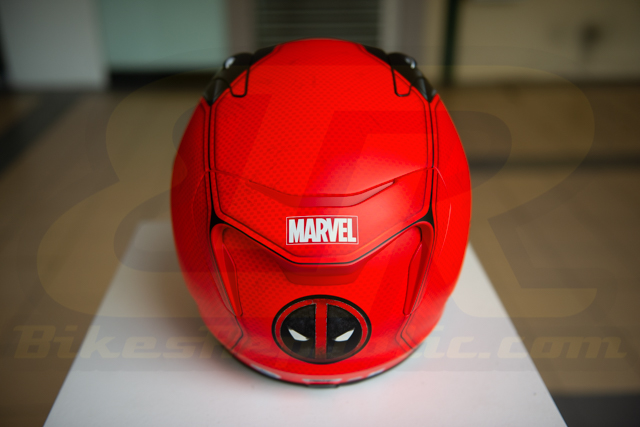 If you're a fan of Pixar animated movies, we're pretty sure that you had a heart-to-heart moment when you watch the film, Cars 3. That old-school new-school rivalry between the legendary Lightning McQueen and the futuristic bad boy, Jackson Storm is the battle of the ages and we have a couple of HJC RPHA 11 special edition helmets in stock for both iconic characters!
If sport-touring helmets are the ones on your list, check out the HJC RPHA 70. In essence, it's similar to the RPHA 11 which was designed for racing but in the case of the RPHA 70, more comfort has been injected without losing any of those safety aspects offered on their highest range model (and it's still approved for race use!)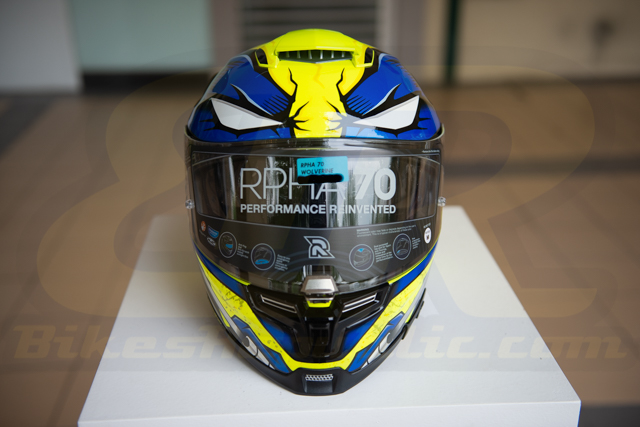 We have one special unit in stock with the special graphics portraying one of the most iconic Marvel superheroes of all time, the REAL leader of the X-Men (arguably), Mr Wolverine! Combining those iconic colours with the RHPA 70's high levels of comfort and safety is a match made in heaven and it's one hell of a beauty.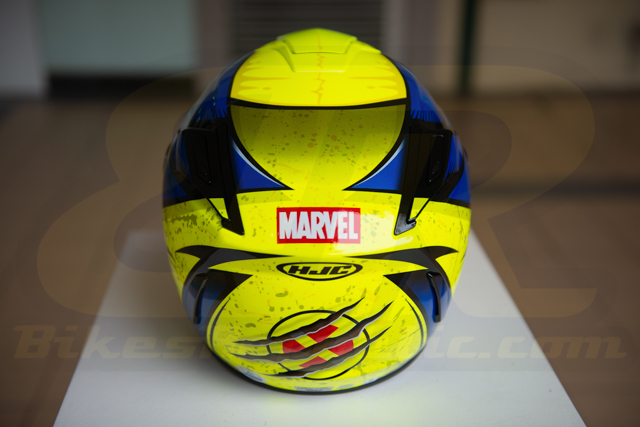 We also have other affordable options in stock which come in the form of the HJC i70 full-face helmets. This is a great way to elevate your riding experience with improved safety without breaking the bank. The HJC i70 is available in all sorts of colourway but we have two cool ones depicting the characters from DC's Flash and Marvel's Deadpool.
To know more about all these special edition HJC helmets, head over to our online store by CLICKING HERE. Other products are also on sale, including the Shark Spartan Carbon which is now going at 40% discount AND free delivery for those living in the Klang Valley area.