Four-time MotoGP world champion Marc Marquez is the new Tissot Ambassador.
Marquez was chosen as the latest representative for the Swiss watchmaker for his determination, results and fighting spirit.
The latest official MotoGP watch to represent Marquez is the 2018 Tissot T-Race Marc Marquez.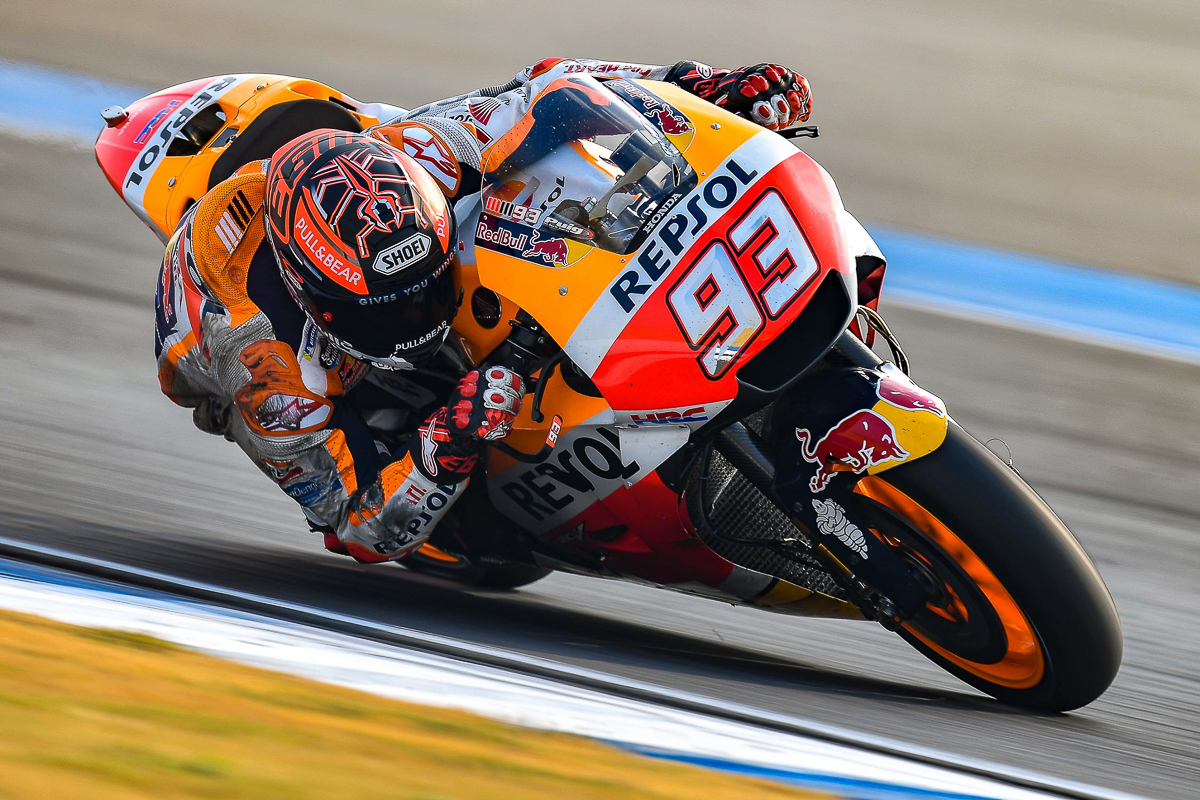 Repsol Honda's Marc Marquez which so happens to be a four-time MotoGP world champion has just been selected as the latest Tissot ambassador for the renowned Swiss watchmaker. The 25-year-old Spaniard who has won multiple championships was inducted into the Tissot family for his superb riding skills, amazing agility and crazy determination for nothing but the best.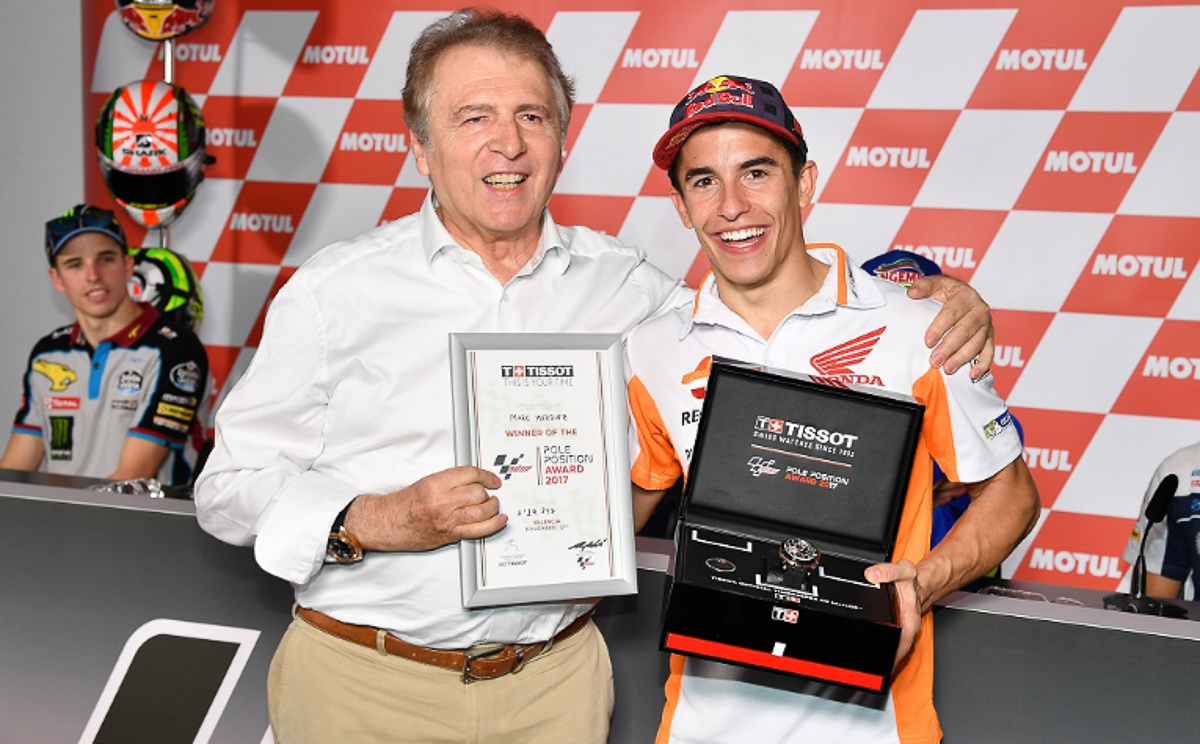 Tissot is actual the Official Timekeeper of MotoGP where they are able to determine the riders' timesheets by up to a thousand of a second. They've been keeping track of the world's best motorcycle riders ever since 2001. In 2004, they produced the very first MotoGP watch which is the Tissot T-Race series.
According to François Thiébaud, President of Tissot, "We are honoured to welcome Marc Marquez into the Tissot family. Again and again, he has demonstrated his passion for racing and keen determination to work hard, qualities we value above all else at Tissot. The Tissot family shares the same fighting spirit. We take our relationship with MotoGP™ and our role as Official Timekeeper extremely seriously, and we are fortified by our partnerships with such talented athletes as Marc Marquez."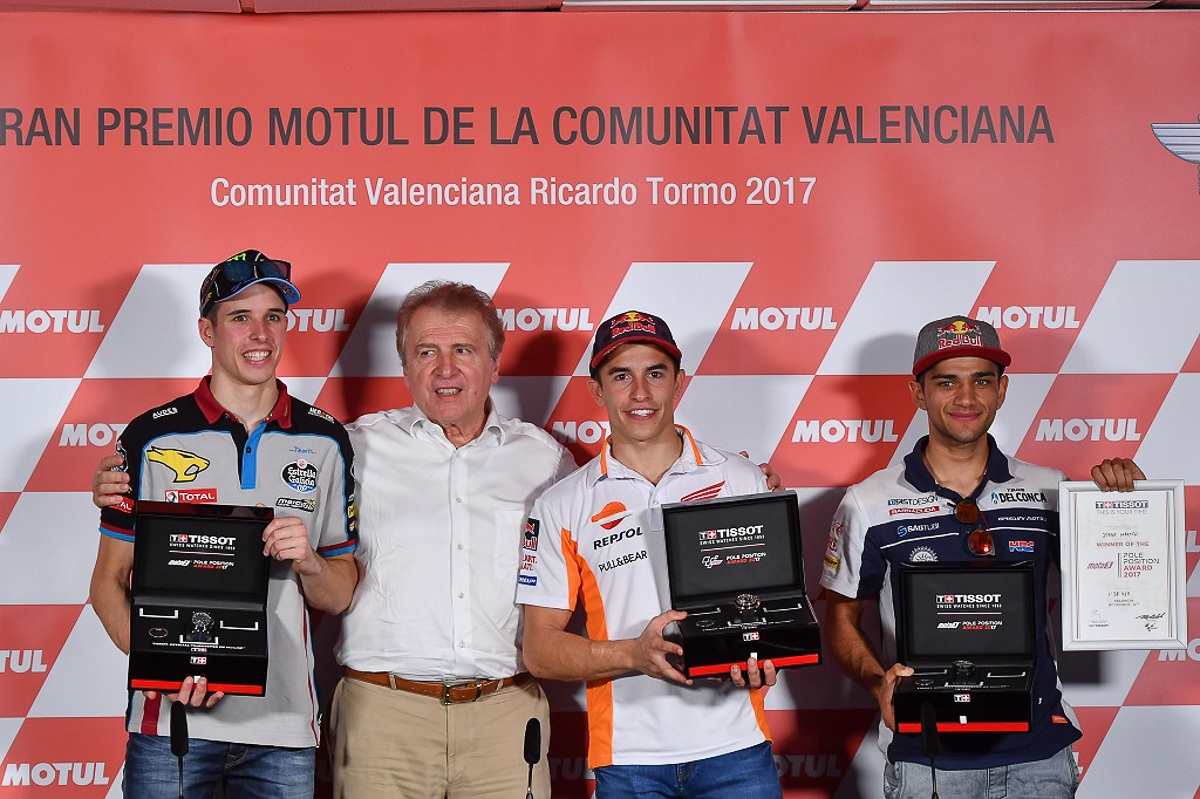 As for the MotoGP world champion himself, "I am really happy and it's a pleasure to be part of Tissot's family. I am proud to join this important brand with a large history in the MotoGP™ Championship. I have great memories thanks to the watches I received after achieving Pole Positions since 2008. I have a collection of them in my house. I hope to win more watches hereinafter. I am sure Tissot and I will continue improving and experience many successes together."
To know more about the latest 2018 Tissot T-Race Marc Marquez, CLICK HERE.
Source: MotoGP