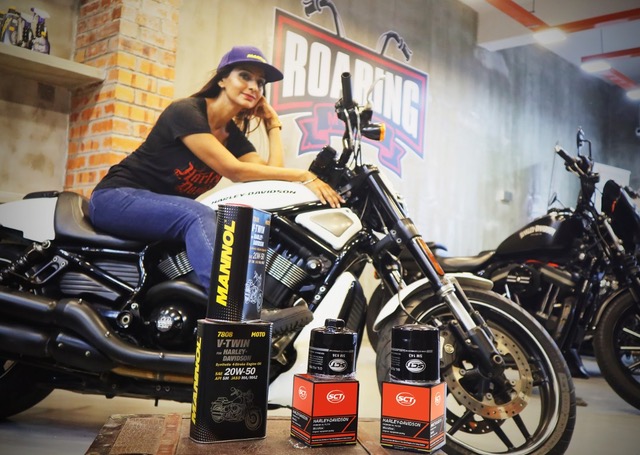 Specially formulated for all Sportster, Big Twin and Milwaukee 8 engines.
Improves performance, enhances fuel economy, superior wear protection and reduces engine temperature.
One oil for all – Engine, Transmission and Primary.
Mannol is not a new name to the world of lubricants in the motorsport industry worldwide. SCT Germany, the parent company, has been producing world class lubricants for nearly three decades and has since engineered what is known as the ULTIMATE Harley-Davidson lubricant.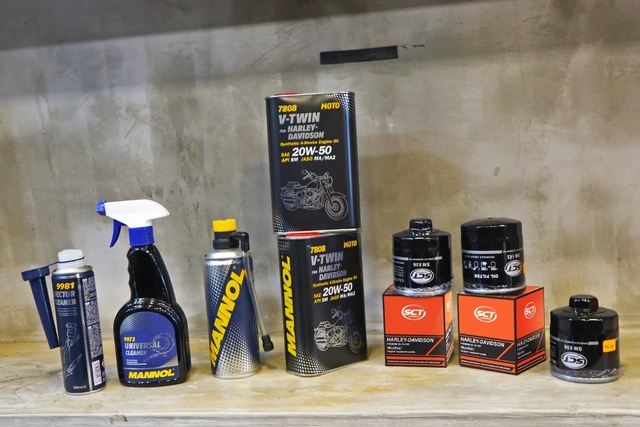 Following years of success in the EU and US markets, Mannol Malaysia has finally landed the Mannol SAE 20w-50 V-Twin Fully Synthetic Harley-Davidson engine oil for the Malaysian market.
Mannol designed this oil particularly with two things in mind, an oil that maintains overall engine performance and one lubricant for all three sumps.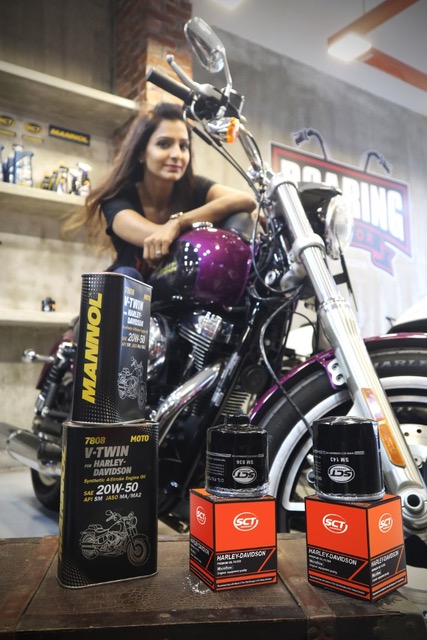 Yes you read that right, the same lubricant SAE 20w-50 Fully Synthetic can be used in the engine, transmission and primary case. Feedback from tests done on the Dyna, V-Rod and various Softail Touring models came back with remarks like, "smooth and increased engine performance; less engine vibration, lighter gear shifts and easier to engage neutral".
The specially formulated synthetic additive in the oil reduces engine stress, prevents unwanted wear, reduces engine heat and contributes to a cleaner, more efficient and prolonged engine life. The oil also boasts a unique capability of maintaining a thin film of protection over parts to prevent excessive friction during cold starts.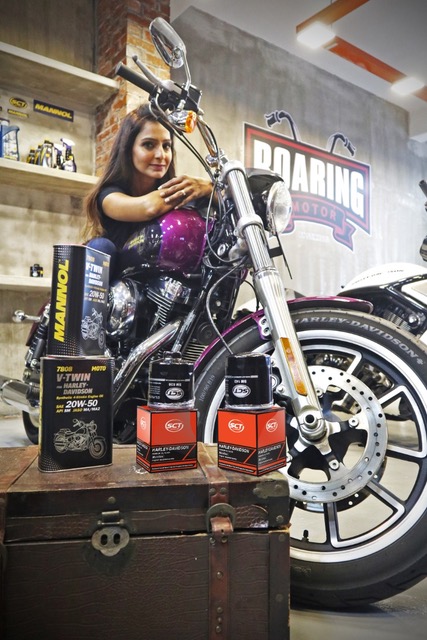 Paired with the SCT Premium Microflow Oil Filter, it cleans and provides superior protection to engine components while maintaining viscosity over varying temperatures.
Just as all fully synthetic oils, the recommended oil change interval is 10,000km or one year, whichever comes first. However, it is recommended to maintain oil changes at 8,000km due to engine idles and the legendarily hot Asian climate.
Mannol V-Twin oil comes with API SM, JASO, MA/MA2 certification which meets or exceed the standards set for motor lubrications. SM is the highest rating given for a motor oil by API(American Petroleum Institute) and oils that are given the API SM are much superior in performance and can effectively lubricate engines.
Due to the ongoing MCO, Mannol Malaysia was only able to soft launch the Mannol SAE 20w-50 V-Twin Fully Synthetic Harley-Davidson engine oil and SCT Premium Microflow Oil Filter at its flagship sales & service outlet, 'Roaring Motor' located in Setapak recently.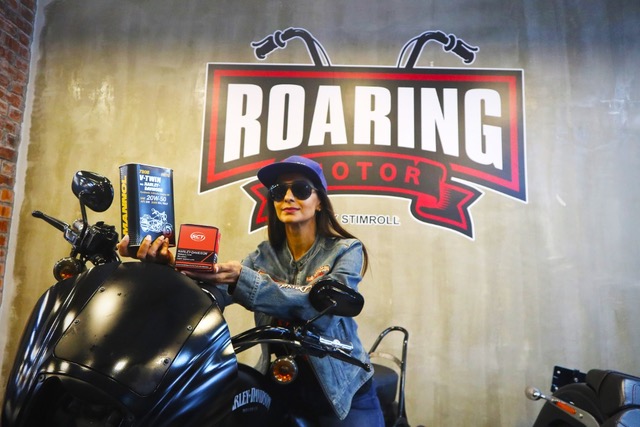 Beginning 1st June 2021 Mannol rolled out promotional oil change packages with free gifts for all Harley model. The SAE 20-50 Fully Synthetic is priced only at Rm65 per 1L tin and oil filters from Rm45 for Sportsters and Rm48 for big twins. The free gifts range from Mannol universal cleaner, injector cleaner, chrome polish, tyre inflator any many more.
For appointments you may call or visit:
Klang Valley
Roaring Motor by Stimroll
No 8, Jalan 5A/6 Taman Setapak Indah 53300 Kuala Lumpur, Malaysia
016 337 8484 (Kayrul)
Ipoh
SYK Custom
No 3, Jalan Industri Paloh 4, Kg. Paloh, 30000 Ipoh, Perak
016 534 6186 (Sam)
Mannol Malaysia also welcomes workshops servicing Harley-Davidson bikes throughout Malaysia to be a Mannol HD Service Partner to enjoy exclusive support and benefits.
For more enquiries the number to contact is 016 668 5077.
Mannol V-Twin for Harley-Davidson oil is exclusively marketed and distributed by Enspek Oils.