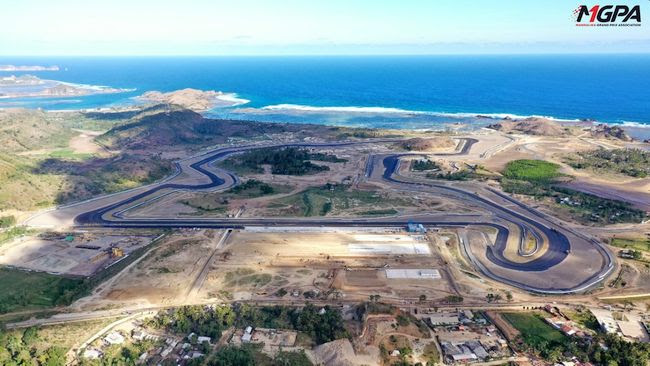 Indonesia's new Mandalika Circuit venue could be race-ready by end of this month.
MotoGP's long awaited return to Indonesia appears to be 'on track' if the latest word about the republic's new Mandalika Circuit – situated in the South Lombok Island region -is anything to go by.
In a recent press release, circuit developers the Indonesian Tourism Development Corporation (ITDC) say the new 4.3km-long course with 17 corners will see its asphalt and track lane works completed by the end of this month.
Once that's done, the circuit will be eligible to undergo homologation tests by the FIM. If it passes, Mandalika will then be declared fit to host world championship races, but not before completing a few more elements.
As to when the circuit can commence commercial operations, that timeline remains fluid for the moment. According to circuit promoter and operator The Mandalika Grand Prix Association, overall construction progress has reached 81.42% completion as of mid-July.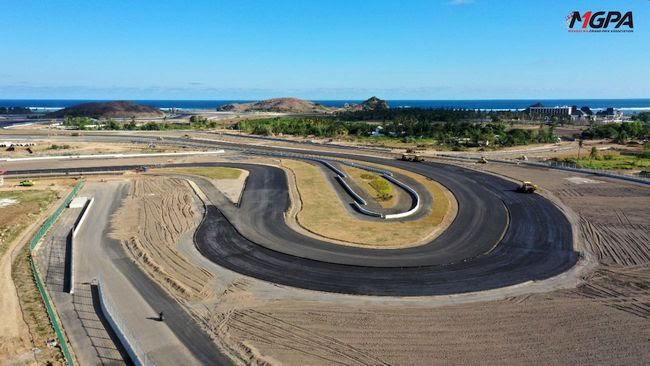 Work on the run-off gravel, run-off grass, north tunnel and retaining wall, outer and inner service road, and concrete barrier installation, which presently stands at 95% completion, continues.
Other elements still required to fulfil FIM standards include the completion of the run-off, pitstop, paddock building, on-site health and helipad facilities, as well as a designating a hospital in the surrounding area.
Though MotoGP is slated to host its first race there sometime in 2022, Mandalika seems confident that the World Superbikes Championship (WSBK) race it plans to host later this year in November will go ahead.
Once completed, many in Indonesia will hail Mandalika to be comparable with the likes of its ASEAN-based peers such as the Sepang International Circuit in Malaysia, and the Chang International Circuit in Buriram, Thailand.
Forty garages will made available within the circuit's paddock area and the main tribune has been prepared with 50,000 seats, while the standing tribune will hold 138 thousand people, Kurniawan house hospitality or 7,700 people.