With more Malaysian riders competing in international races around the world, the question of who was Malaysia's first GP rider comes to mind.
There were many Malaysians racing in regional and national GP races back in the 1960s to 1980s from the legendary riders like Oh Kah Beng aka "Foreman Oh" and Kuan Huah Chin aka "Bulldog Kuan".
The first modern-day GP rider is none other than Shahrol Yuzy who began his international GP career back in 1996 and retired in 2002.
In this modern day and age, Malaysians are getting more recognition than ever especially in the motorcycle racing world. Currently, we have a total of three young Malaysians competing in the highest level of road or circuit racing that is MotoGP.
These outstanding individuals are none other than Adam Norrodin (SIC Racing Team) competing in the 250cc Moto3 class, Khairul Idham Pawi (IDEMITSU Honda Team Asia) and Hafizh Syahrin (Petronas Raceline Malaysia) who are currently competing in the 600cc Moto2 category.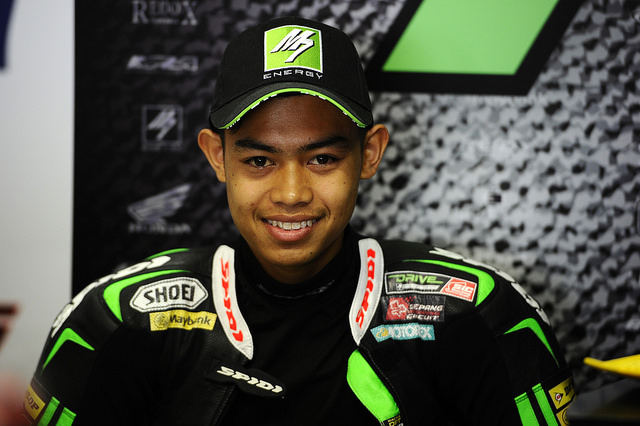 With so many young lads making a name for Malaysia and letting the world recognize our 'Negaraku' national anthem played in other countries, the question of who was the first Malaysian GP rider to ever compete at this international level.
While there were so many legendary riders like Oh Kah Beng aka "Foreman" and Kuan Huah Chin aka "Bulldog Kuan" who started national GP racing back in the 1960s till the 1980s, the first modern-day GP racer is none other than Shahrol Yuzy (photo above).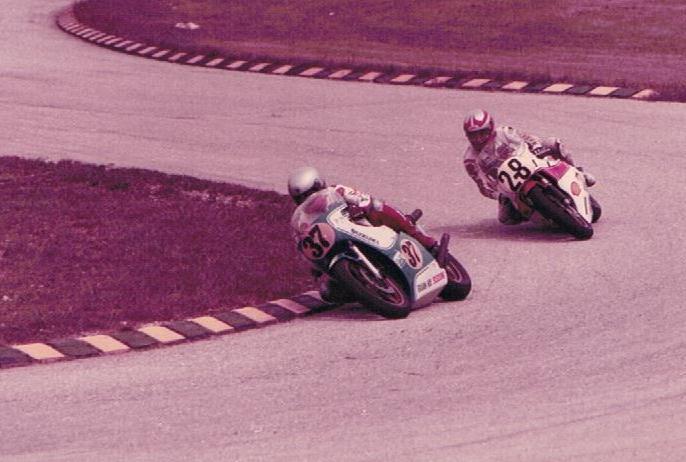 CLICK HERE to know more about Oh Kah Beng aka "Foreman" as one of the featured figures in our "Most Interesting Biker" segment.
Born in 1976 in the heart of Teluk Intan, Perak, he only started racing in the GP series back in 1996 when he was 20 years old but prior to that, he had amazing results competing in a few FIM sanctioned races such as the Asian Road Racing Championship, Spanish Championship and European Road Racing Championship.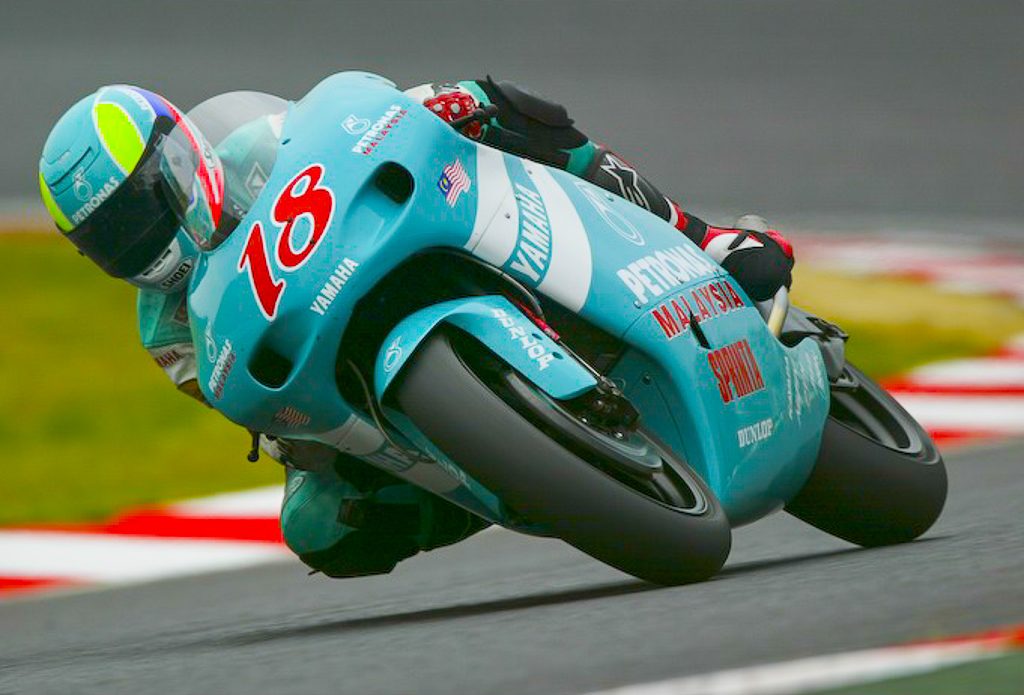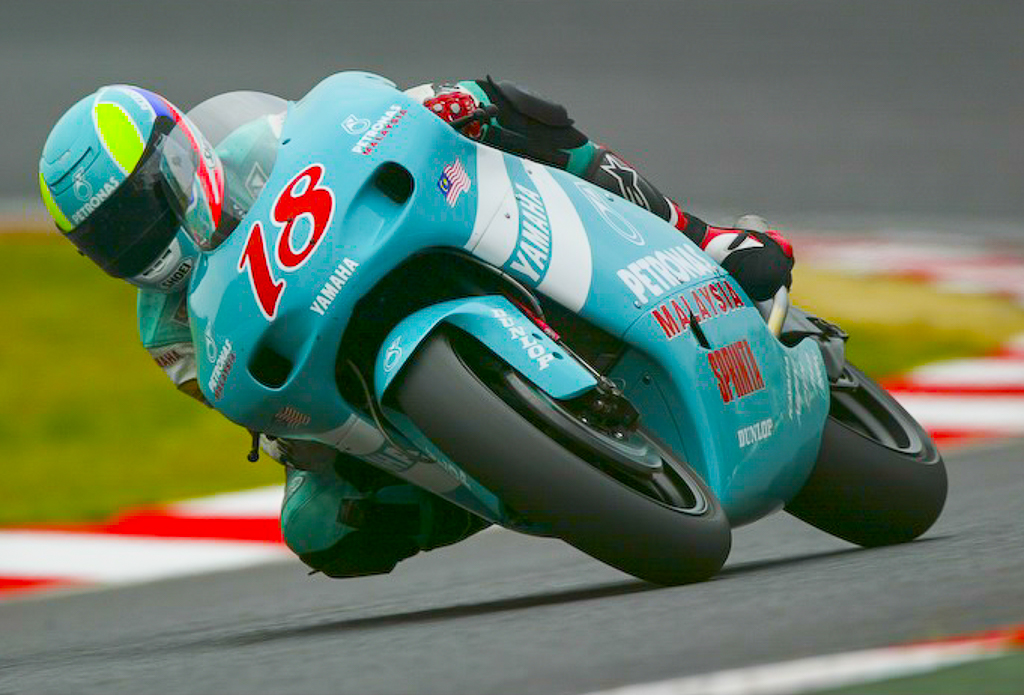 Shahrol Yuzy who is currently the owner of the Givi Honda Yuzy Racing outfit in the national Petronas AAM Malaysian Cub Prix series first started to race in the international grand prix races back in 1996. Competing in the 250cc, he scored a wildcard entry in the 1996 Malaysian GP and another wildcard appearance in the 125cc the following year.
After his wildcard appearances, Shahrol Yuzy was absorbed into the Petronas Sprinta Yamaha TVK for three seasons racing in the 250cc category. From 2000 until 2002, Shahrol Yuzy managed to score points in a total of fifteen different races on board the Yamaha YZR250. His best GP race finish was eighth back in 2002 in the Catalunya GP.
Some say that three years in relatively a short time in GP racing but Shahrol Yuzy decided to retire at the end of 2002 with a noble intention in mind; to nurture other young and talented riders in the Malaysian Cub Prix series acting as a mentor, coach and generally the good guy of Malaysian racing. Way to go in being on of the folks that's keeping the Malaysian racing scene alive and well, Shahrol. Keep up the good work and full gas, always!
To know more about how his team is currently performing, CLICK HERE to check out the Malaysian Cub Prix website.