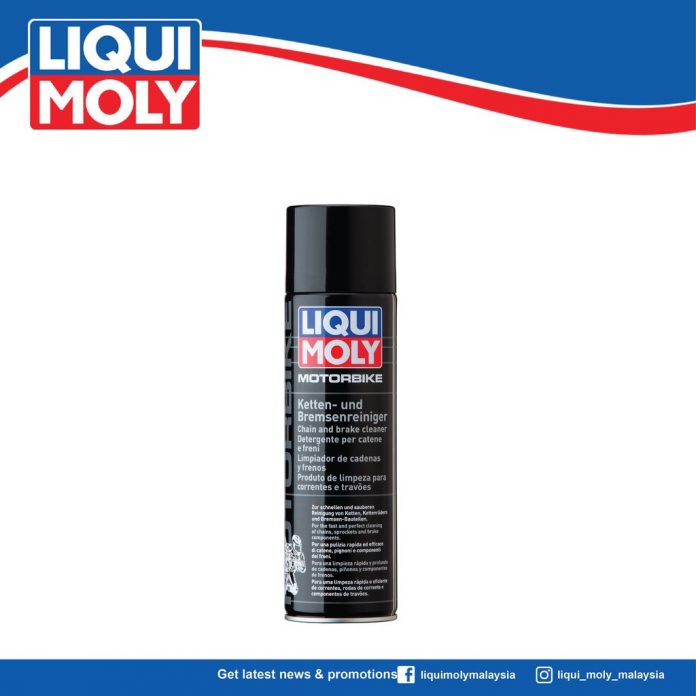 The motorcycle's drive chain needs to be maintained.

Proper maintenance includes cleaning and lubricating it.

Use Liqui Moly Chain and Brake Cleaner for safe, effective and easy cleaning.
A dirty drive chain results in power loss, higher fuel consumption, and shortened chain lifespan. A badly maintained chain also eats through sprockets and provides a harsh ride.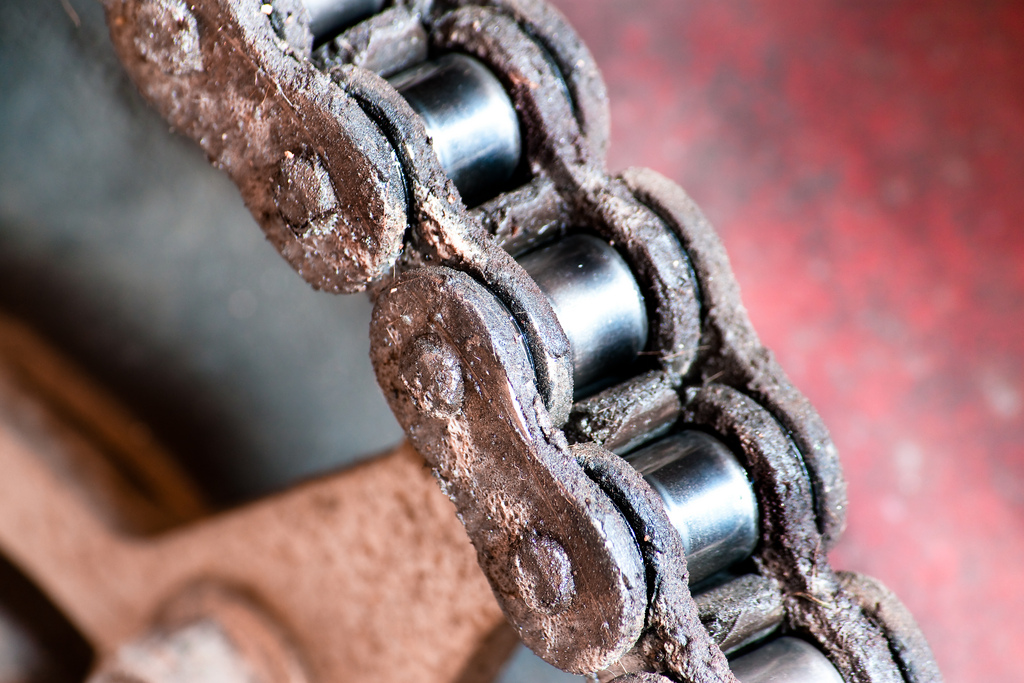 However, cleaning the chain with wrong chemicals or solvents can also compromise the chain's lifespan. Harsh solvents will eat through the O/X/X-W rings and wash out the grease, then leaving them exposed to outside contaminants such as water and dirt. Also, these solvents may get amongst the rollers and wash out the grease.
It is best to use products that are specifically designed to clean chains.
Liqui Moly Chain and Brake Cleaner is a specially formulated to cut through grease and grime to provide quick and easy chain cleaning. It is safe to be used on "O"- and "X"-ring chains.
You do not need to spray a lot of the product, hence economical.
Properties:
Optimum penetration.
Dissolves resin and tar-type residue.
Removes oil and grease-based contaminants.
Controlled evaporation free of residues.
High proportion of active components.
Universal application.
Absolutely free of chlorine.
Contains no acetone (thinner).
Optimizes economical use.
Applications:
Spray onto dirty chain and let run off.
Apply Liqui Moly Motorbike Chain Lube or Liqui Moly Chain Spray White after the solvents evaporate.
DO NOT soak chain in a container with the product.
NOTE: MAY NOT BE COMPATIBLE WITH PLASTICS AND PAINTED SURFACES.
The Liqui Moly Chain and Brake Cleaner (500 ml) is available from our e-commerce site.