Eastern Bobber needs your help with funding to bring Malaysia to INTERMOT Germany this year.
Custom bike builder Omar Jumiran and his creation, Bone-X, will compete at the 2018 AMD World Championship of Custom Bike Building.
He will be the first Malaysian to do so and he needs all the help (and funding) he can get to reach there in the best possible way.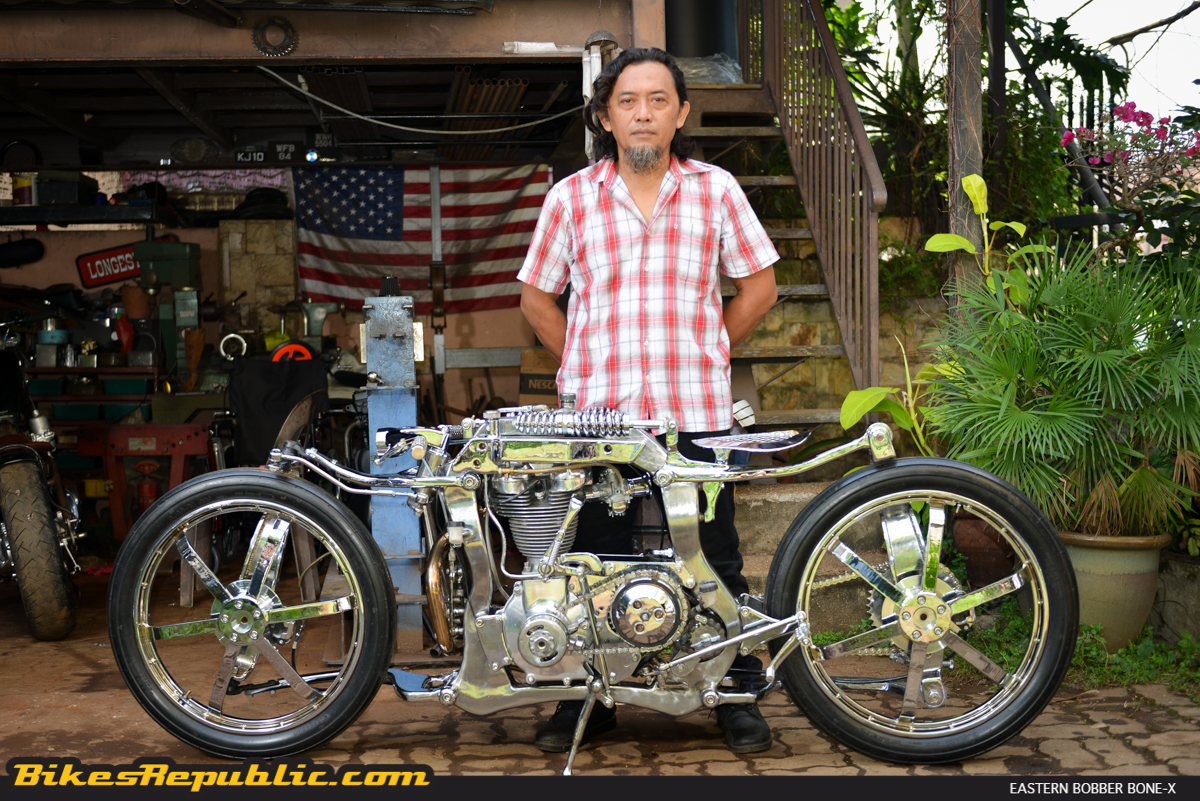 National custom bike builder Omar Jumiran of Eastern Bobber was recently announced as the first ever Malaysian who will compete at INTERMOT in Germany at the AMD World Championship of Custom Bike Building later this year.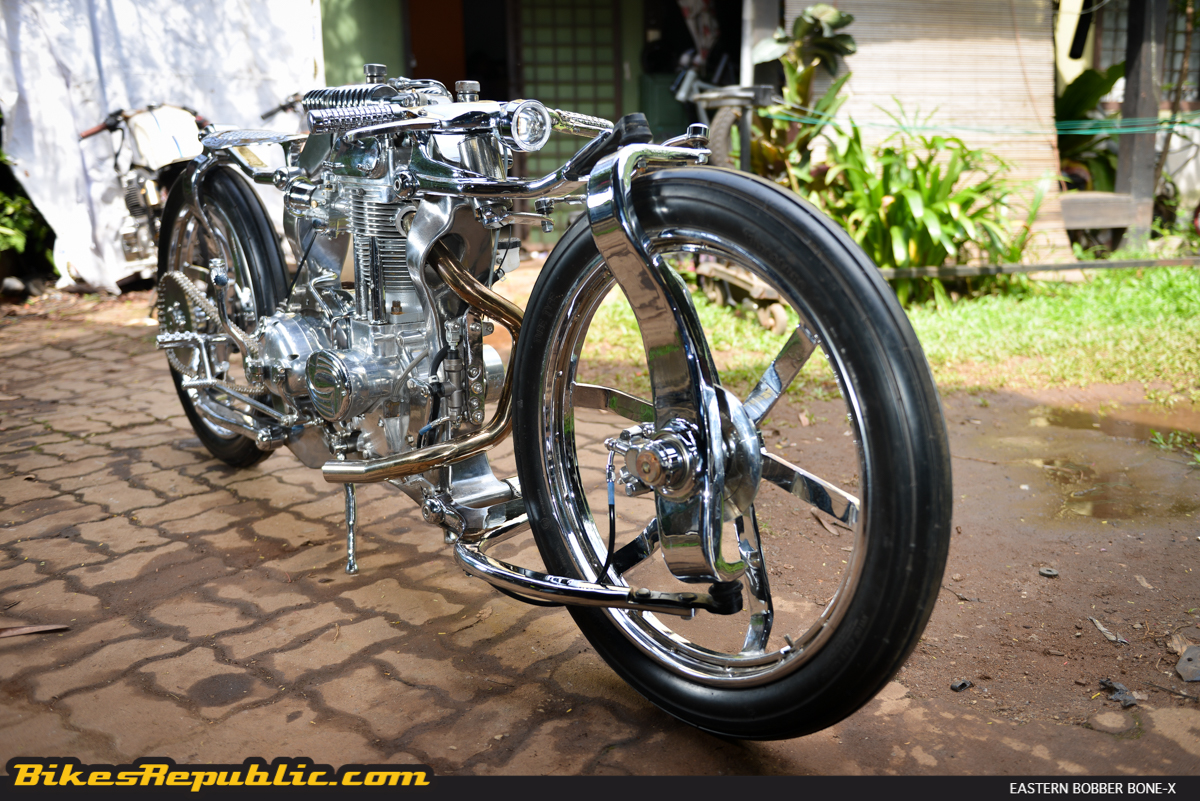 His masterpiece called the Bone-X recently won the title "Best Custom Bike of 2017" at last year's Motonation event and come October 2018, they will make their way to Germany to compete for the world's most beautiful custom machine.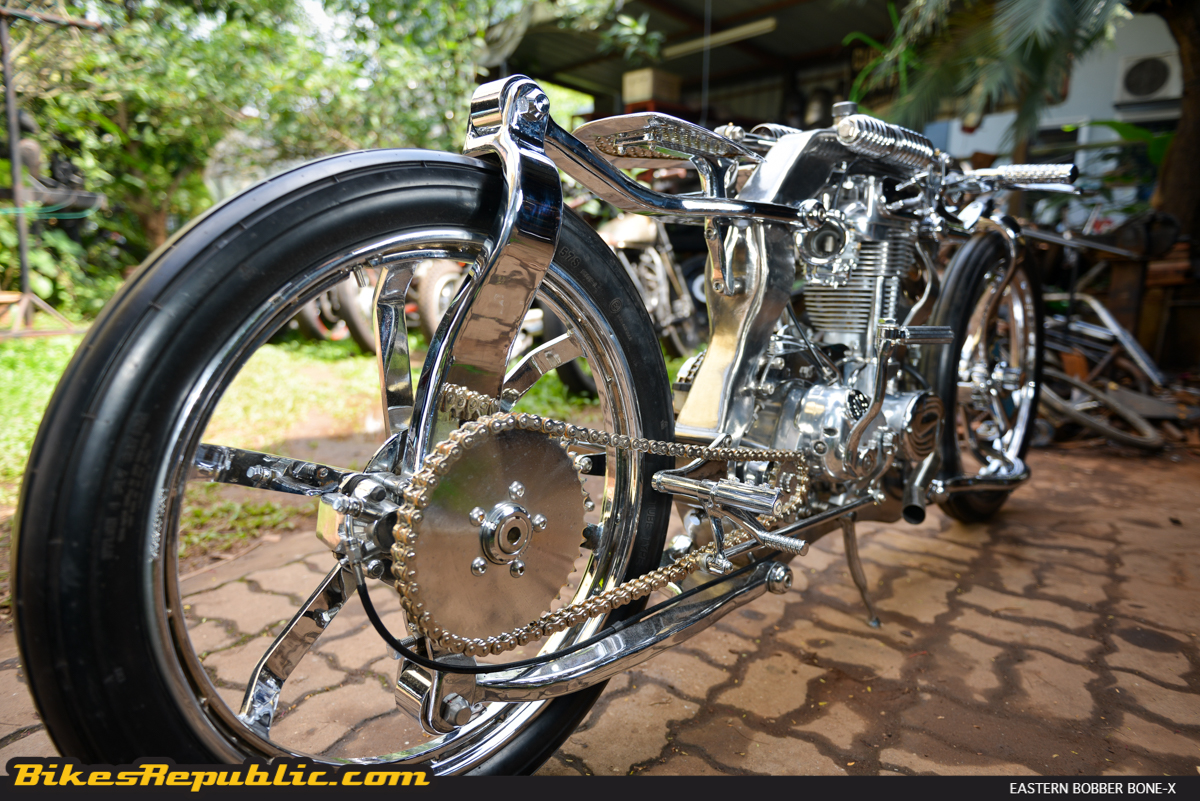 Although Motonation will fully-sponsor the trip plus shipping for both bike and builder to INTERMOT, our recent meeting with Abang Omar educated us that the bike is still far from ready for world competition level against the best of the best. In order to do this, Bone-X will need to go through a few more 'beautification' processes and those things are not cheap.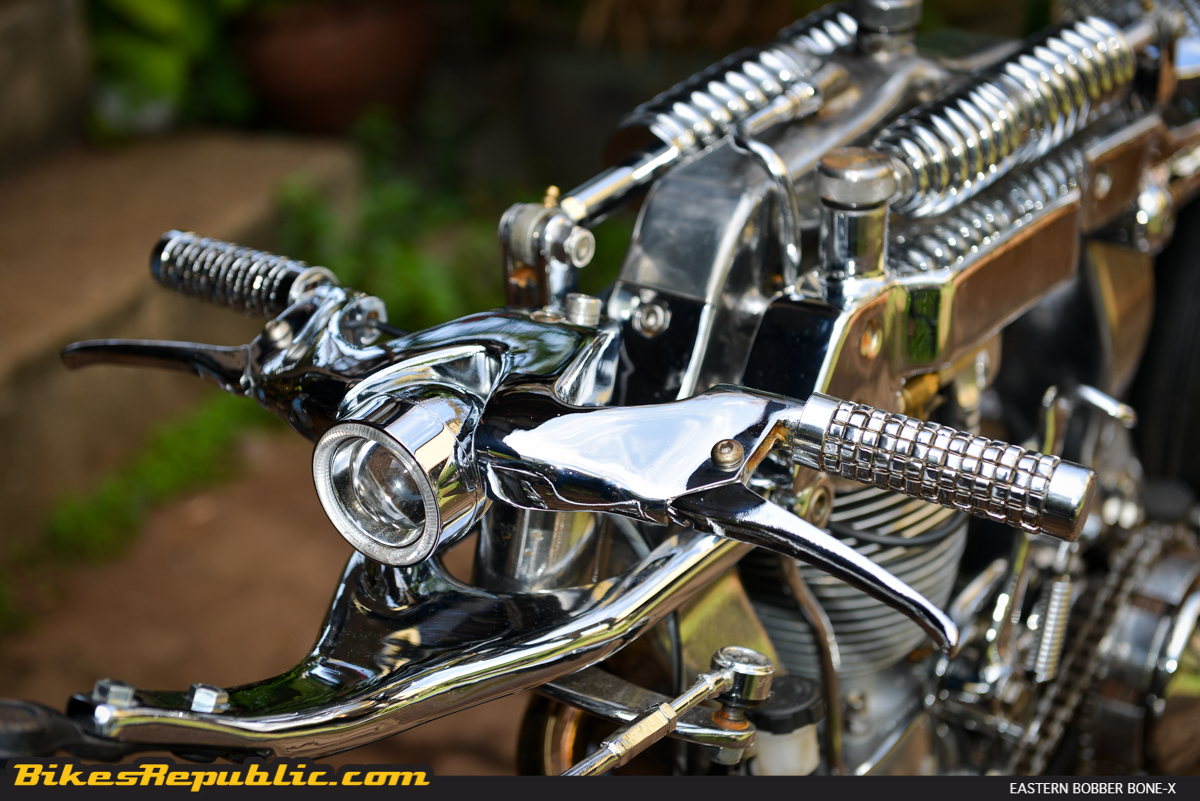 Abang Omar is currently looking for funding to complete his final masterpiece and he's planning to let go some of his prized custom bikes he built before the creation of Bone-X. We met with him yesterday at the 2018 Wilayah International Motofest and anyone can visit to either donate or purchase the custom bikes which are on sale.
Bone-X and the rest of Eastern Bobber will be at the Wilayah International Motofest located at Dataran Merdeka until the end of the day so any kind hearts who want to help out or meet with Abang Omar personally can catch him there. Those who are not able to do so can actually donate by sending your donations to his personal bank account at:
Bank: Maybank
Account holder: Omar@Maharani bin Jumiran
Account number: 162021544753
Abang Omar of Eastern Bobber will be the first Malaysian ever to reach the AMD World Championship of Custom Bike Building held annually in Germany so let's do our part and help our fellow Malaysian who'll represent our beloved country to reach there in style! #MalaysiaBoleh
If there are any interested buyers who would like to buy the custom bikes, you can go to his Facebook page (CLICK HERE) to check them out!
To know more about Abang Omar, Eastern Bobber and the Bone-X custom bike, check out the link below.