The latest Nitro Circus stunt team saw Travis Pastrana jump a motorcycle over motoring enthusiast and celebrity, Jay Leno.
Pastrana and his motorcross stunt crew performed the flips and jumps over Jay Leno at one of their Nitro Circus events in the US.
Travis Pastrana is known for winning 14 X-Games medals including 2006 where he performed the first ever double back flip using a motorcycle.
Ever since I was a young lad, getting in front of the TV during weekends and finding myself watching the X-Games freestyle motorcross events was one of the fondest childhood memories I had. With the likes of Brian Deegan, Mike Metzger, Nate Adams and many more, the most prominent figure was (and still is) without a doubt Nitro Circus founder, Travis Pastrana.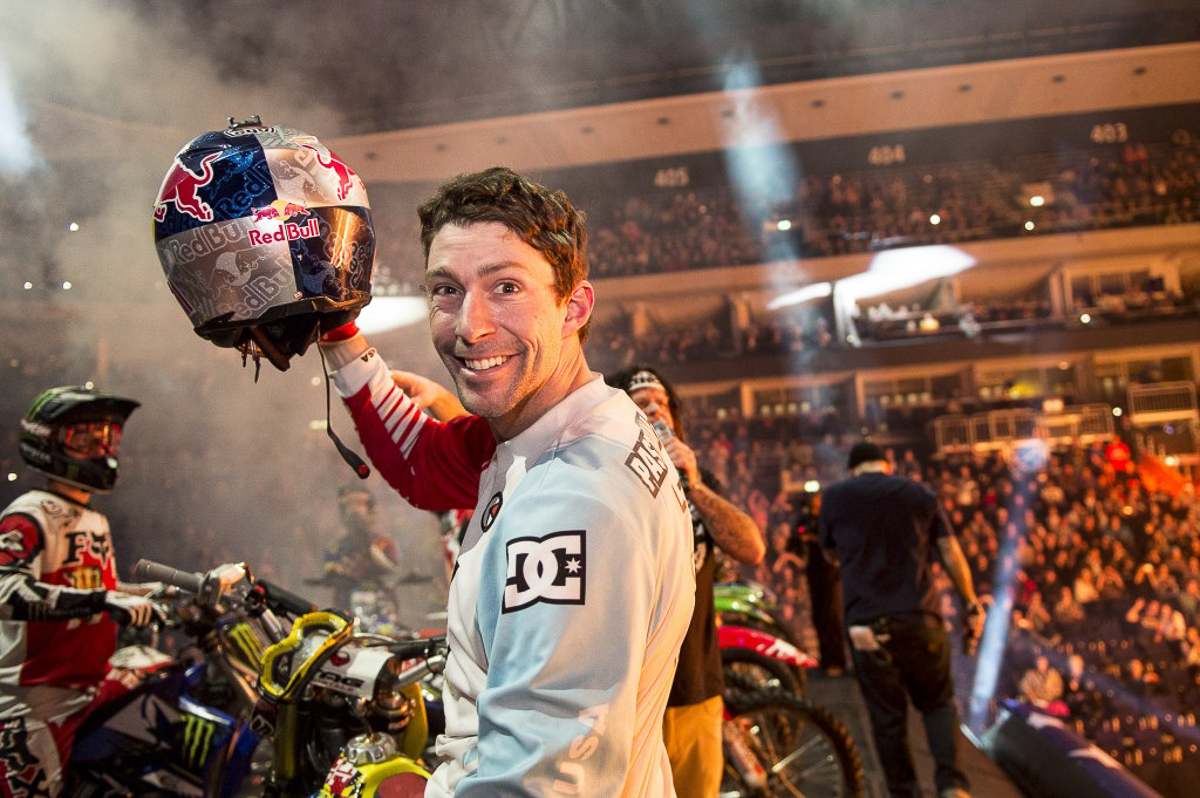 Considered as one of the best freestyle motorcross competitors ever in the world, Pastrana has won many, MANY awards and competitions including the first three MotoX Freestyle events at the X-Games. His best trick in competition so far was the double back flip and that blew my mind to infinity and beyond. That was back in 2006 and it was EPIC!
The transition to creating his own "action sport collective" has led to an event called Nitro Circus where Pastrana and his gang of extreme sport athletes travel around the world doing crazy stunts and performances from motorcross to skydiving into stadiums.
The latest Nitro Circus video showed a very popular figure that is Jay Leno letting a bunch of motorcross riders jump and flip motorcycles over him at one of their shows.
The start of the video wasn't too fun to watch or hear where they discussed about the many injuries suffered by Pastrana over the years including breaking his back and get this, disconnecting his spine from his pelvis. Ouch. Through sheer perseverance (and many, many operations), Pastrana managed to survive and flipping over a motorcycle over Jay Leno was his latest achievement.
Good on ya, Pastrana. Good on ya.