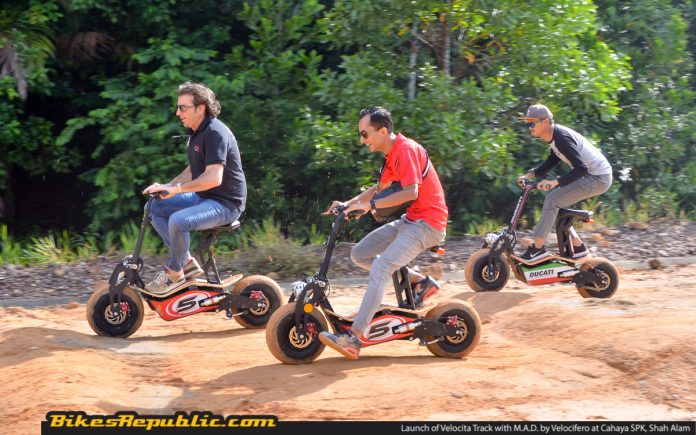 New off-road track called Velocita Park launched by Cervello Tres, Velocifero and CTX Velocifero EV Circuit Malaysia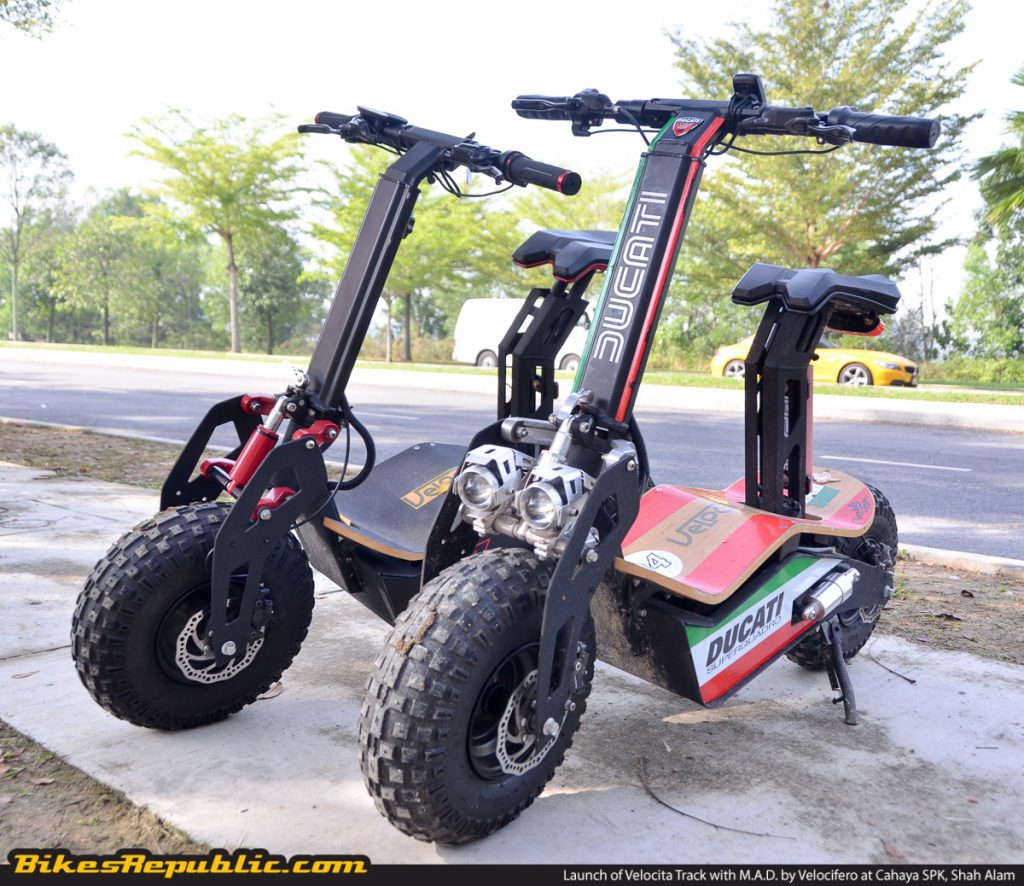 The purveyor of fine hobbies, Cervello Tres, the great minds who brought in the all new M.A.D. by Velocifero, launched a new off-road track specially designed for the off-road fun machine called the Velocita Park in Cahaya SPK, ,Shah Alam. Velocita Park is owned by one of the Cervello Tres reseller, Velocita.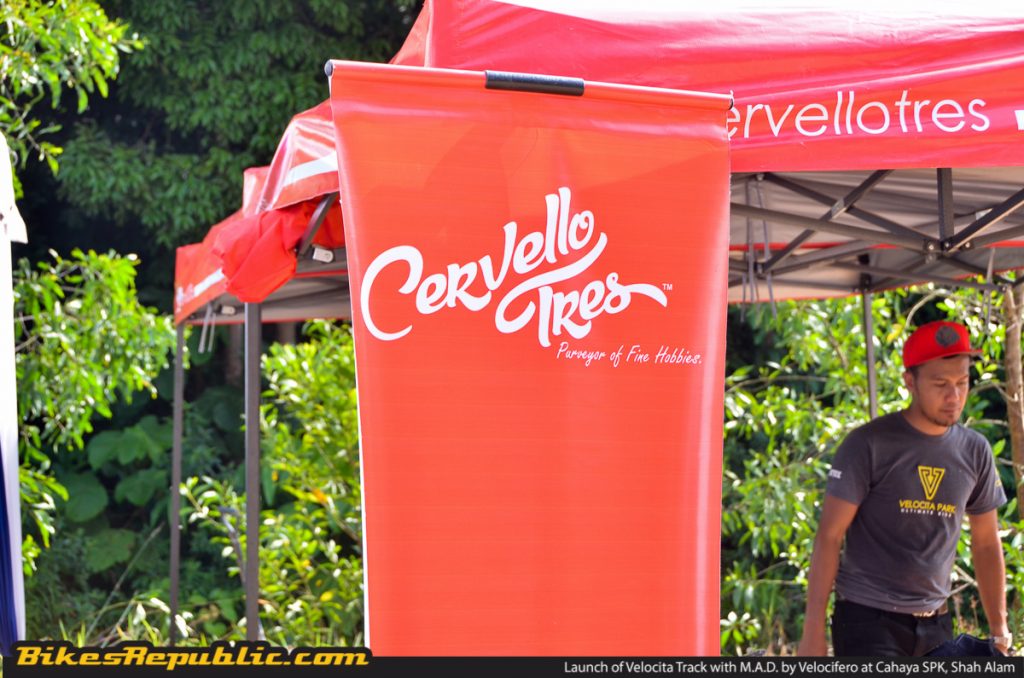 The Velocita Park was launched by top designer and creator of M.A.D. by Velocifero electric scooter, Alessandro Tartarini. The name might be familiar to some folks here in Malaysia. This is because Alessandro Tartarini was also one the great minds behind Italjet.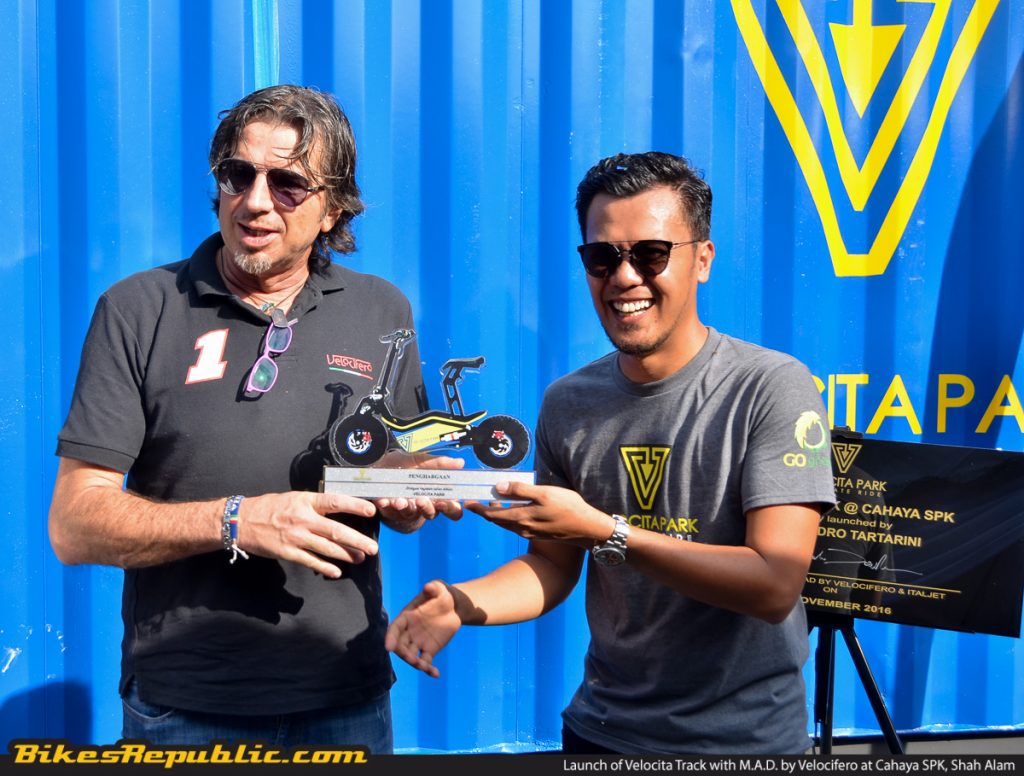 The track located at Cahaya SPK in Shah Alam has been designed to increase the fun factor for the M.A.D. electric scooters. You can even get some wheelies and air times in some parts of the track if you are brave enough like some of the lads here.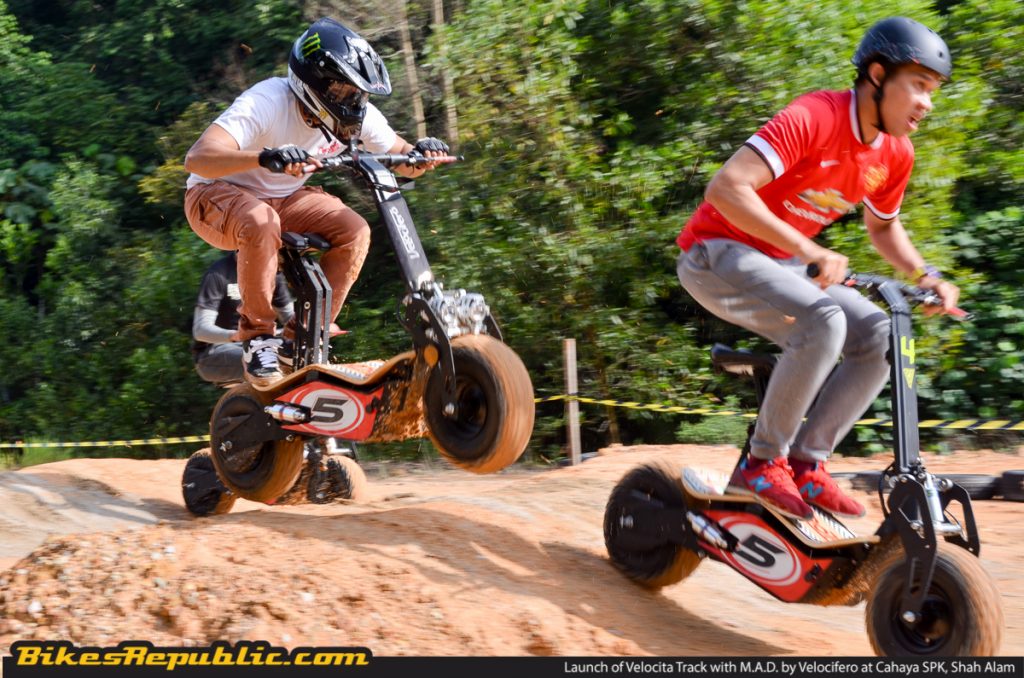 Now you might be wondering what this M.A.D. by Velocifero might be.  It is actually an electric off-road scooter that's designed as the ultimate fun riding experience that can also be a good and versatile commuter.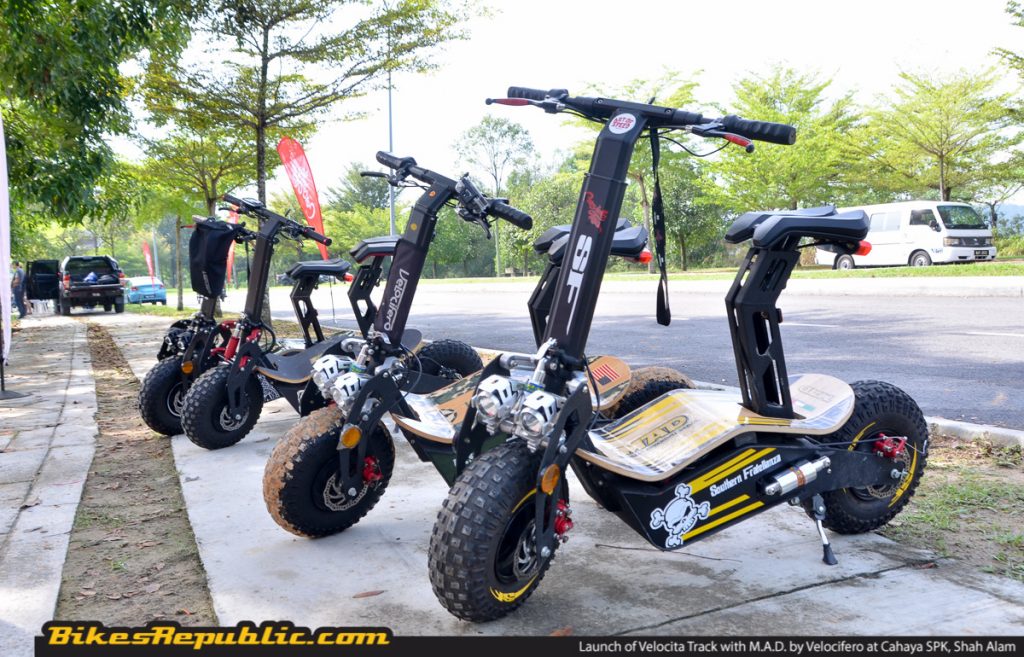 The modern looking and eco-friendly electric scooter packs a lot of versatility points as well. With its ergonomic shape for comfort, it also comes with a removable seat and folding handlebars to meet various riding, transport and storage needs, and accessories like the double headlight and handlebar and saddle bags.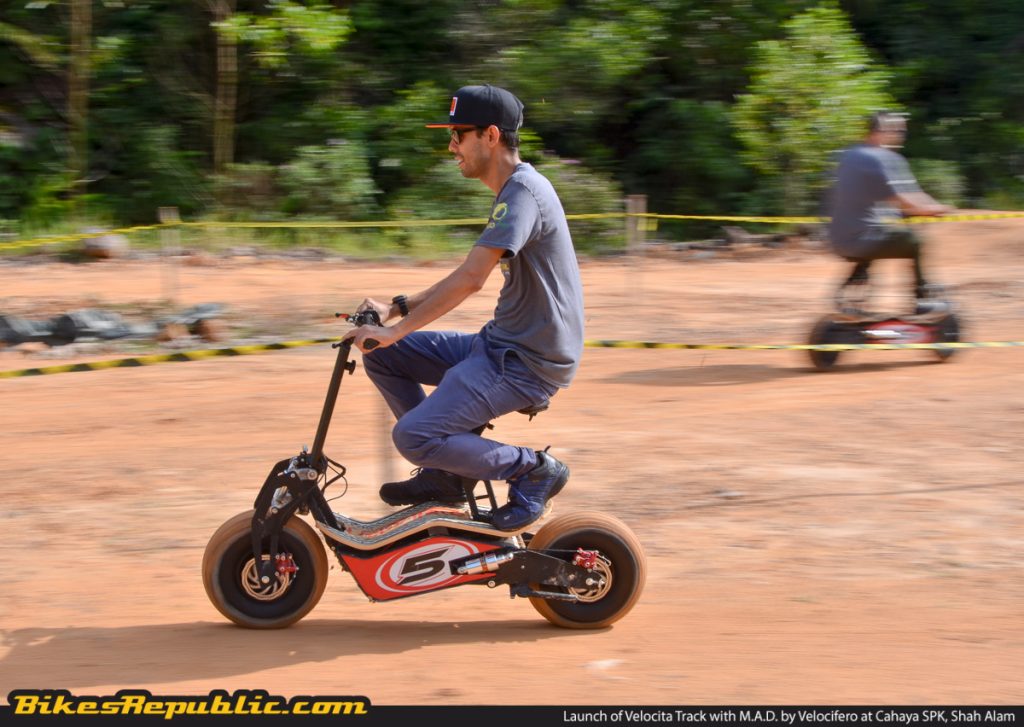 The basic version has a 500 watt 36 Volt brush motor while the top of the range model features a 1600 watt 48 Volt motor with generous torque and enviable performance, attributes that give it the power to tackle all types of terrain.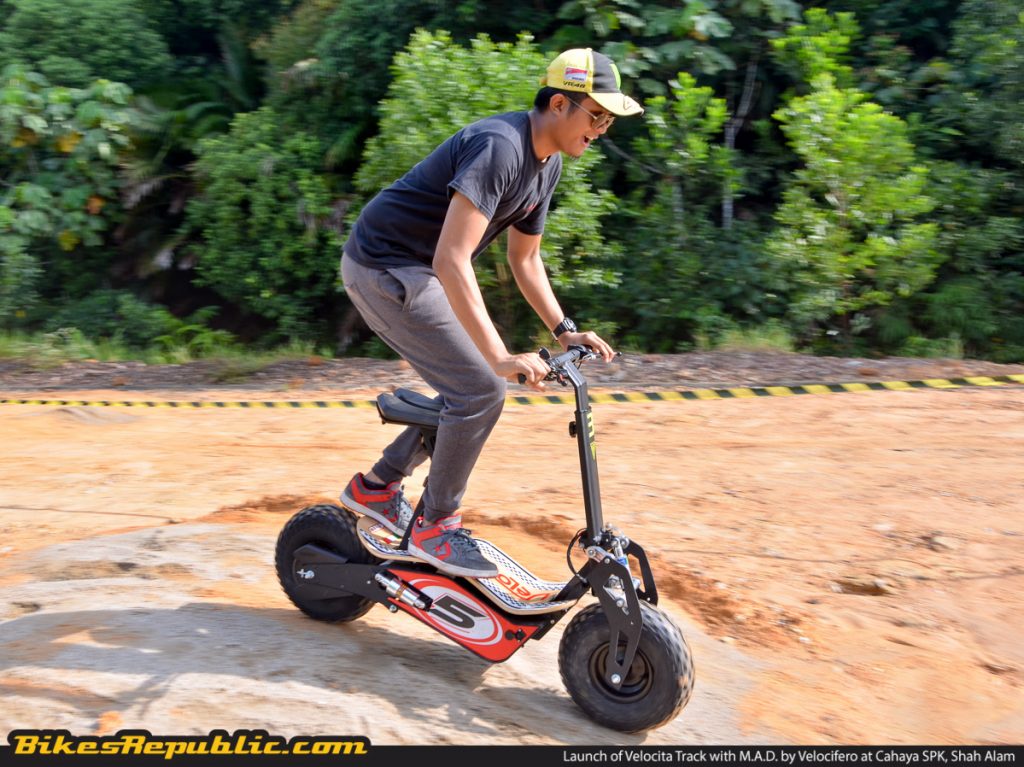 The M.A.D. electric scooters have a range of 20-35km with a minimum 4 hour charge with speeds up to 45km/h. With a light weight of 48kg, it is also durable for some off-road fun and also easy for storage with its foldable design.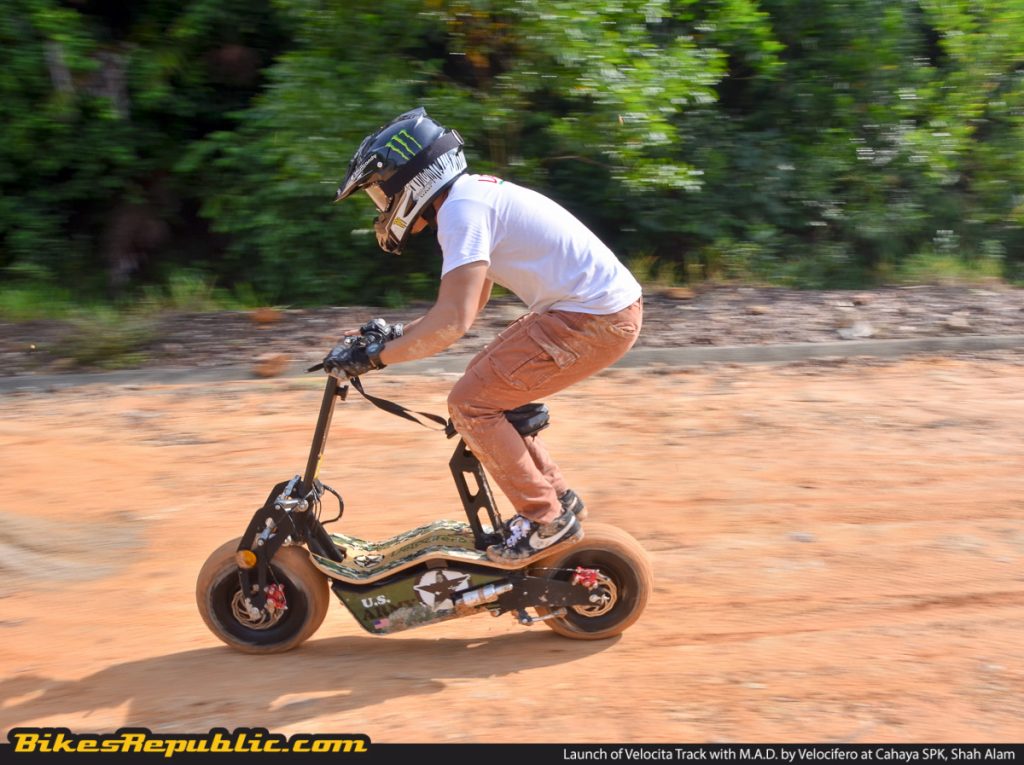 Price for the new M.A.D. by Velocifero starts from RM3,890. For more information, you can visit the Cervello Tres website, Facebook page or check out their Instagram as well.
Photo Gallery of the Velocita Park Launch at Cahaya SPK with M.A.D. by Velocifero