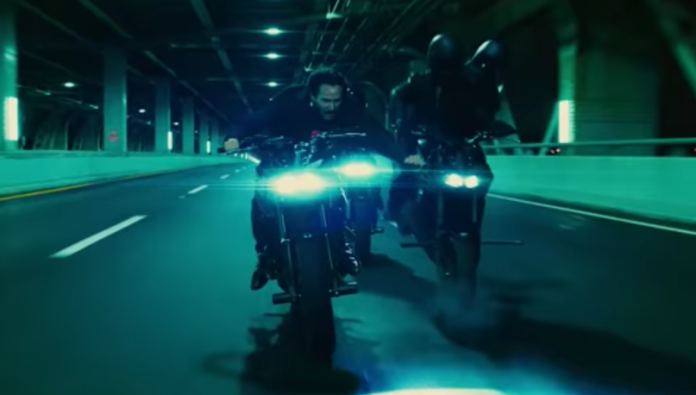 John Wick Chapter 3 – Parabellum is due to premiere in May.

As usual, watch out for a gloriously violent episode.

The highlight of the trailer, though, is the motorcycle chase.
"All this because for what? Because of a puppy?" The latest and perhaps the conclusion of the hitman's journey, John Wick Chapter 3 – Parabellumis just two months away from premiering.
Following him being branded as "excommunicado" status, it is now open season on John Wick's head. He's therefore a renegade and hunted down by scores of other professional hitmen. Cue another spectacular, stylish and violent episode.
The latest trailer shows him having a close quarter knife fight in a gallery of stabbing and slashing weapons, shootouts, hand-to-hand combat and all other ways of bring the hurt. He even uttered a famous line from another Keanu Reeves' movie The Matrix– "Guns. Lots of guns."
However, the climax of the 2 minute, 36 second video has to be that shooting and slashing with katanas riding on Yamaha MT-09s. Too bad a pencil wasn't involved.
But what's a protagonist without sidekicks. He's got a new dog and allies including in a character played by the delicious Helle Berry.
*By the way, "parabellum" means a 9mm cartridge (bullet).