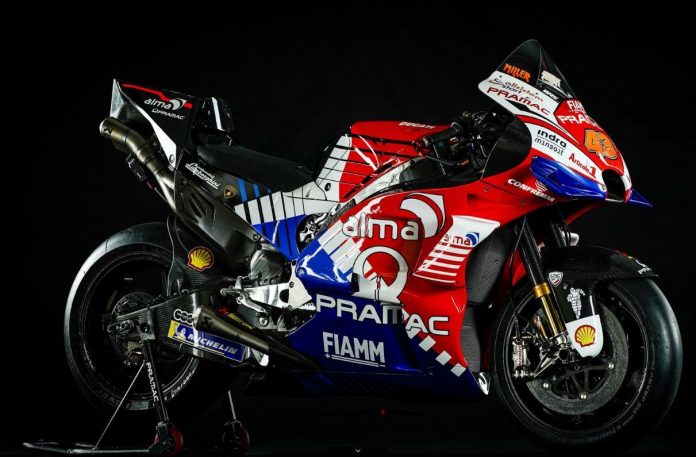 Pramac Ducati gets Automobili Lamborghini as their title sponsor.

The move follows the departure of Alma.

The riders and team staff get to use Lamborghinis over the MotoGP weekend in Texas.
Alma may be no more, but Pramac Ducati now has a new title sponsor with Automobili Lamborghini stepping in. The announcement was made ahead of this weekend's MotoGP round at Austin, Texas.
Alma's name and livery was removed in Argentina due to the tax allegations against the company.
The team members ought to enjoy the fruits of the sponsorship, too. Riders Jack Miller and Francesco Bagnaia will each receive a Huracán, while the team staff gets to use three Urus SUVs in America. All the vehicles will be personalized with Pramac Racing's logos.
"Running a Grand Prix as important as the United States, with the Lamborghini logo next to the Pramac one on our fairing, is a source of great satisfaction for us," said team principal Paolo Campinoti.
"We are proud to have Automobili Lamborghini as title sponsor of the Grand Prix of the Americas and this underlines that the relationship between Lamborghini and Pramac goes beyond the feeling of deep friendship that binds me to Stefano Domenicali"
Stefano Domenicali (not related to Ducati CEO Claudio Domenicali), Chairman and CEO of Automobili Lamborghini, added: "What better occasion than the Austin GP to confirm the important collaboration between Automobili Lamborghini and Pramac Racing."
Pramac and Lamborghini have previously collaborated on a team launch at the Manifattura Lamborghini, a special livery for the 2018 Italian Grand Prix and the livery for the 2019 season designed by Mitja Borkert, director of the Lamborghini Centro Stile.
The famed sportscar marque had a stillborn motorcycle project before, but don't worry, it's just sponsorship and not their own bikes.