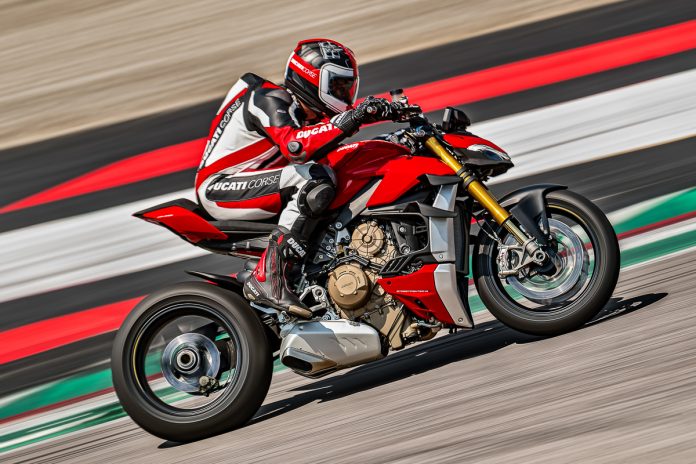 The naked bike is in between two the standard and sportbike.

They are usually more performance oriented than the standards.

The upper echelon consists of supernakeds.
Moving on from the standard bike, we move on to the naked bike, since we both segments consist of motorcycles that don't have full-coverage bodywork. It's easy to confuse the two because they look pretty much alike and there are those that are crossovers.
What is it?
First and foremost, a naked bike has no full fairing, hence the term "naked." The engine and mechanical parts are exposed for all to see. Some of these are also regarded as "hooligan bikes" due to their propensity for all sorts of shenanigans.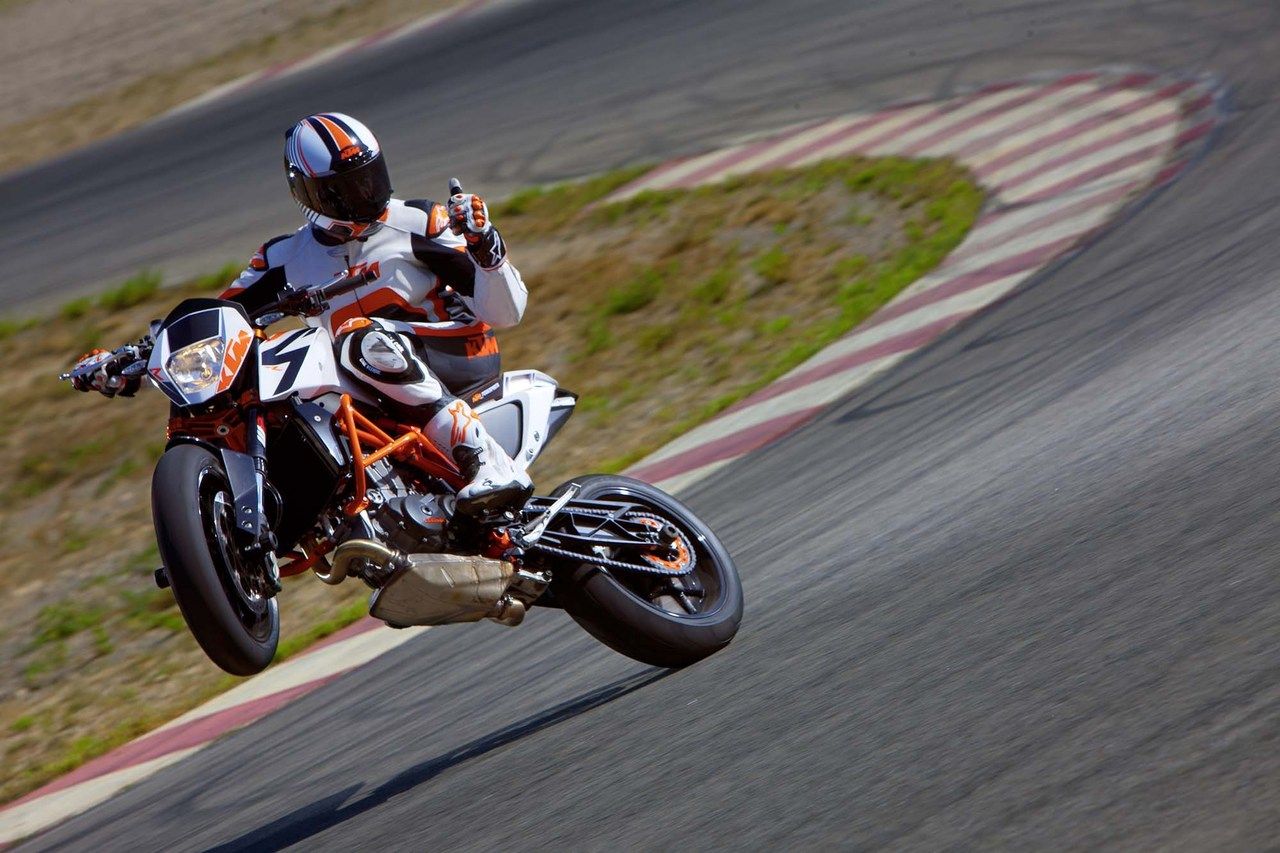 Good examples are the (in no particular order) Triumph Street Triple and Speed Triple; Yamaha MT-09 and MT-10; Ducati Monster and Streetfighter V4; Aprilia Tuono V4, BMW S 1000 R; Kawasaki Z900, Z1000, Z H2; KTM 200/250/390/690 Duke, 1290 Super Duke R; Benelli TNT600; MV Agusta Brutale F3; etc.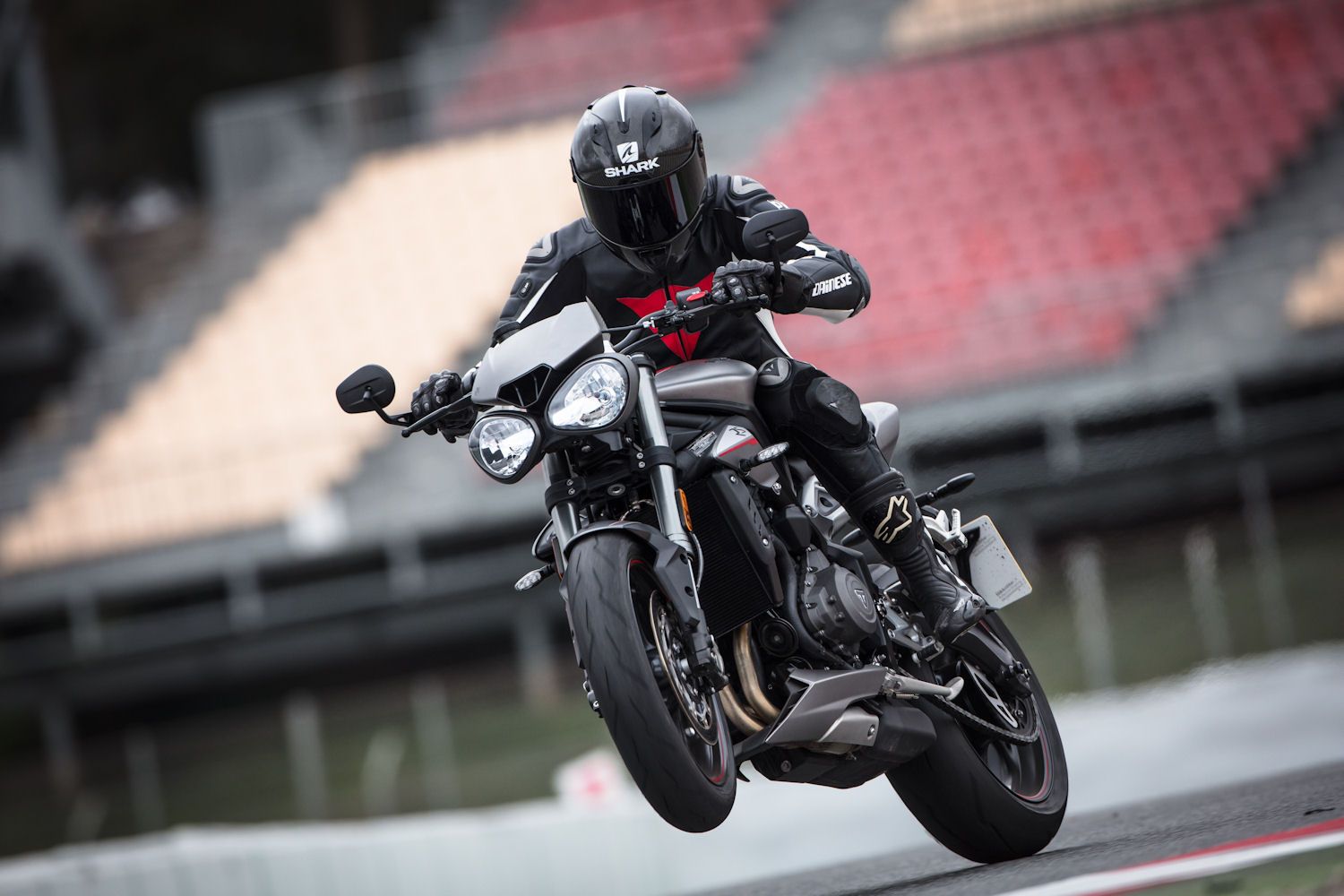 However, there are crossovers that blur the line between standards and naked bikes such as the Kawasaki Z250, Z650; Modenas Dominar 400 (although Bajaj insists on calling it a sport-tourer), Suzuki SV650A, Aprilia Shiver 900, Honda CB650R and CB1000R, etc.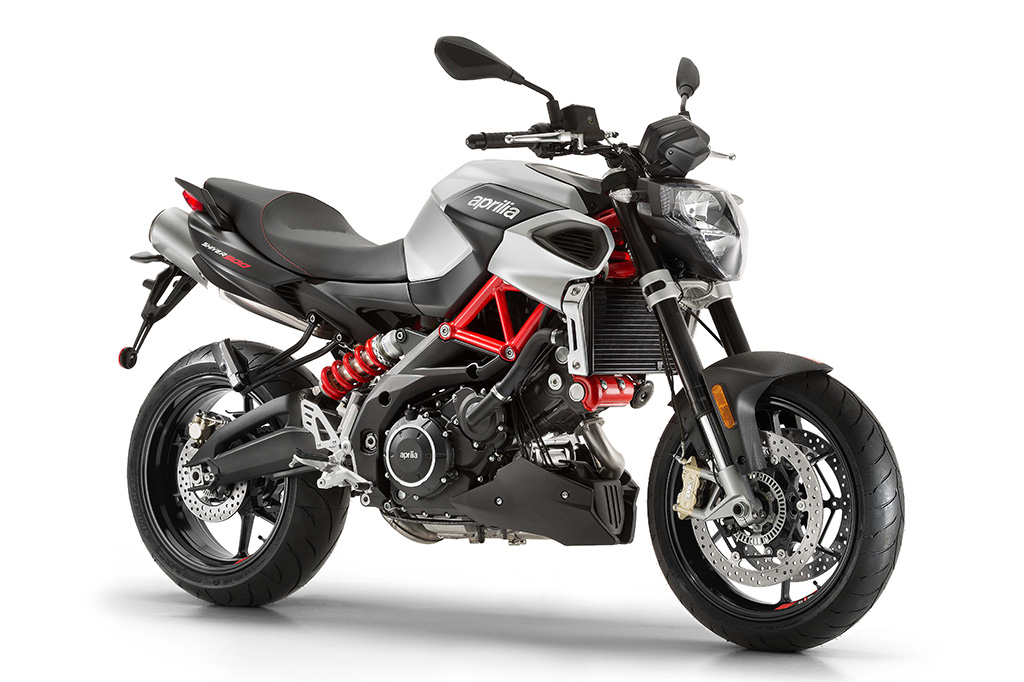 Styling
Styling usually follows contemporary designs and need to look dynamic. The current design brief calls for bikes with multiple facets, pointy fronts and rear.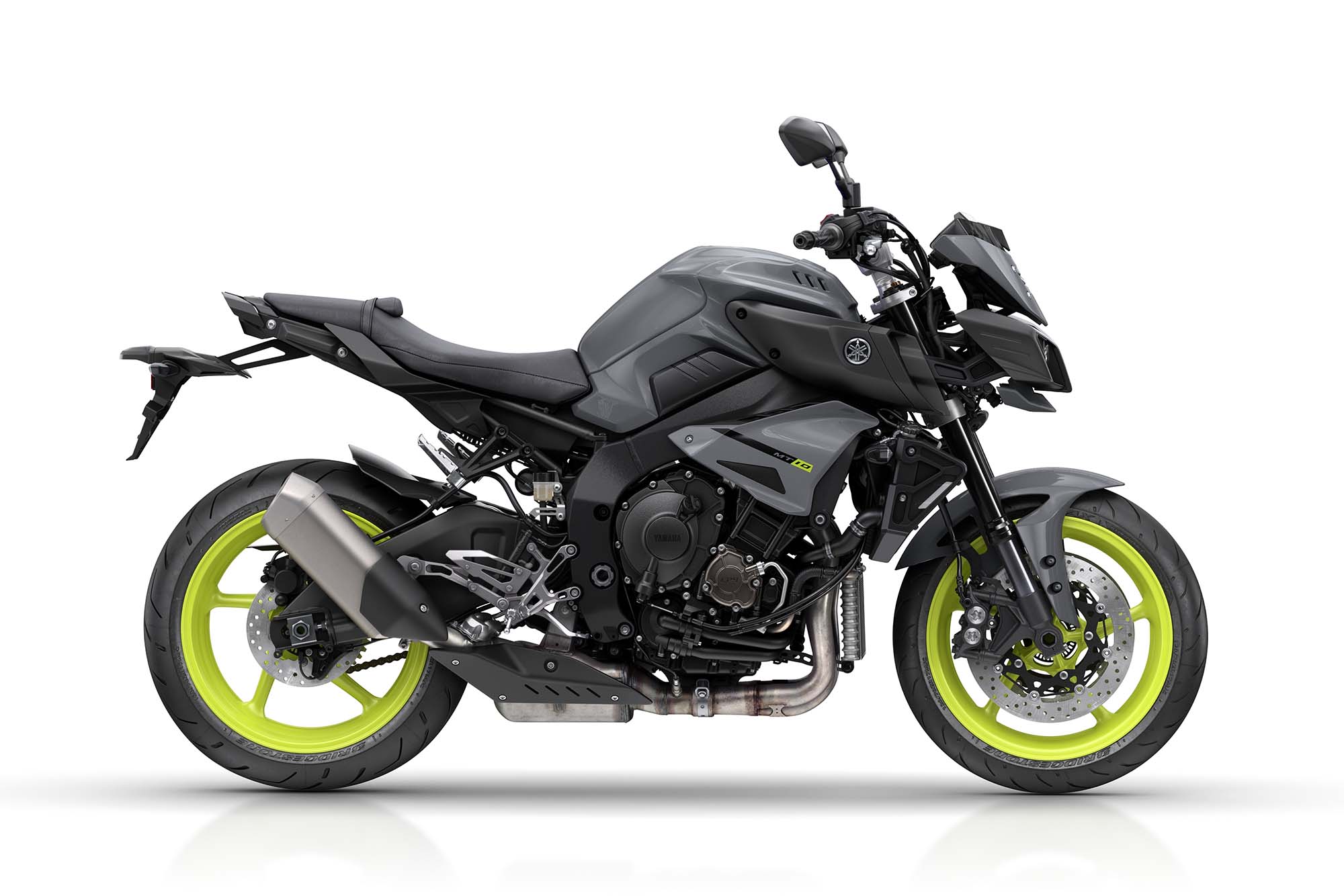 Seating position
Seating position is sportier than neutral, yet now as extreme as full-on sportbikes. Naked bikes usually put the rider into a "3/4-crouch" due to the lower handlebar and longer reach. The handlebars are usually one-piece tapered type rather than clip-ons like on café racers and sportbikes.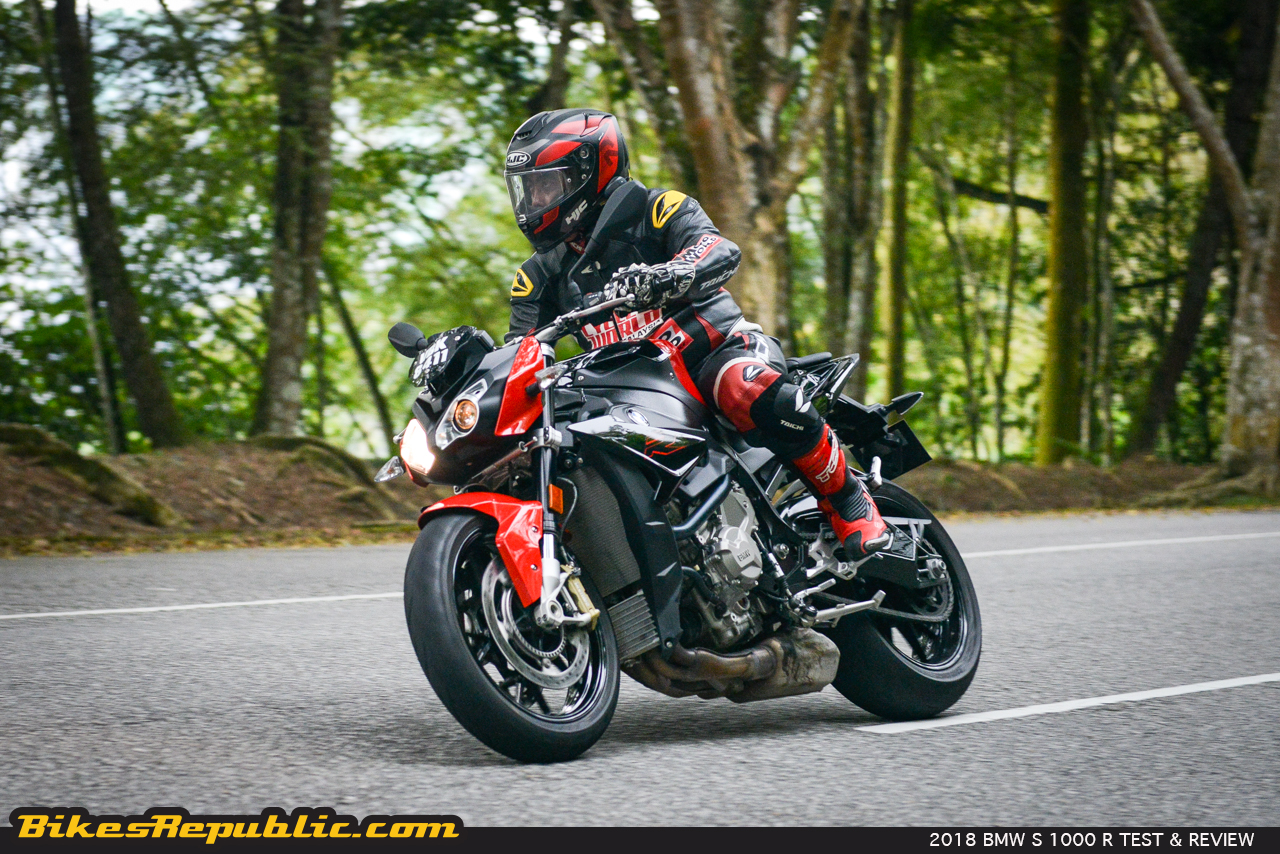 The rider's seat is higher than the standard for cornering clearance. The passenger's seat is usually separate and much higher up, almost like a sportbike's. Most manufacturers design seats that are wider and longer, besides more comfortable than sportbikes'.
The rider's footpegs are more rearset and higher up, compared to the standard's. Such placement is in line with the sportier crouch to put more of the rider's weight over the tank and front wheel.
Engine size
Engine capacities range from 250cc right up to 1300cc.
There are therefore almost all types of engines in such a wide range including Singles, parallel-Twins, V-Twins, Triples, V-Fours, inline-Fours, plus one supercharged inline-Four.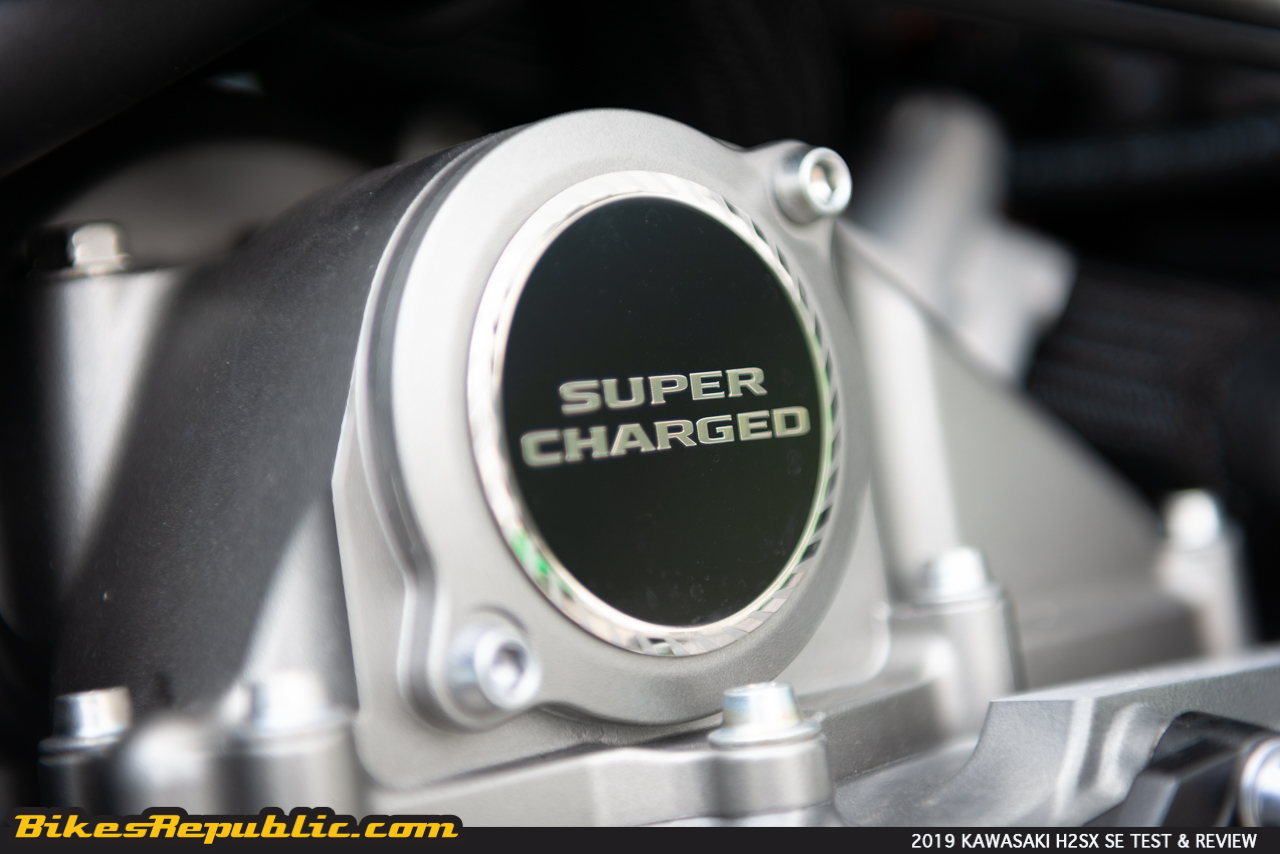 Performance
As we mentioned before, nakeds are performance bikes, but made a little more practical and comfortable. Virtually all are made to dominate their corresponding capacity segments, hence high torque and horsepower.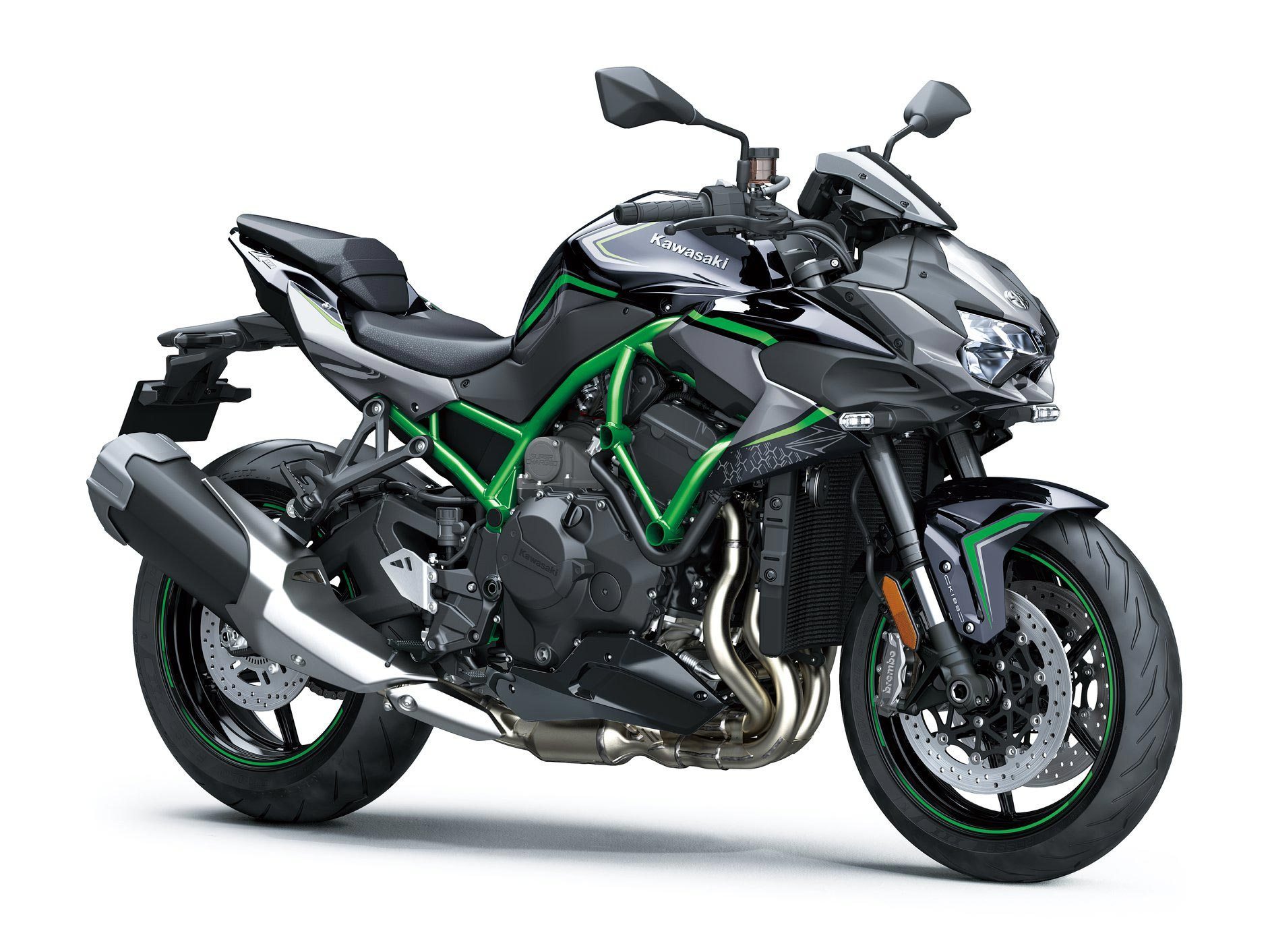 The supernakeds, especially, stand out from the crowd. These beasts are about wind-in-the-face, balls-to-the-wall, unadulterated performance. KTM led this category for a long time with the 990 Duke, then the 1290 Super Duke R with over 180 hp. Aprilia joined the club with the Tuono V4 1100 which punches out 175 hp. Then Kawasaki decided that they should have the most power supernaked since they've the mental supercharged H2, which gave birth to the 197hp Z H2. Ducati had the same thoughts as Kawasaki due to their Panigale V4. And now the Italians lead the club with the bonkers 208hp Streetfighter V4. But wait! The Streetfighter V4 S produces 216 hp!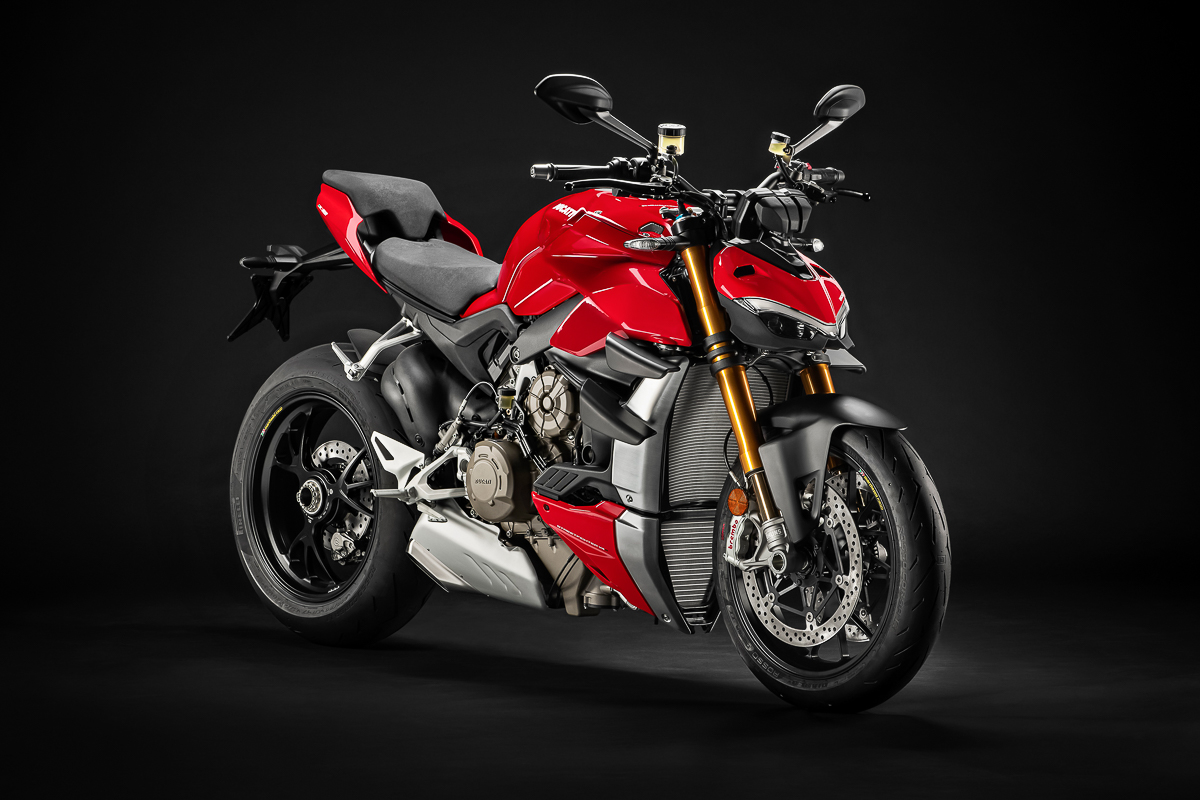 Chassis
Suspension on these bikes are of better fare. The truly performance oriented nakeds are suspended by fully-adjustable suspension, including electronic ones. This is where we see brands such as WP, Showa and Öhlins duke it out.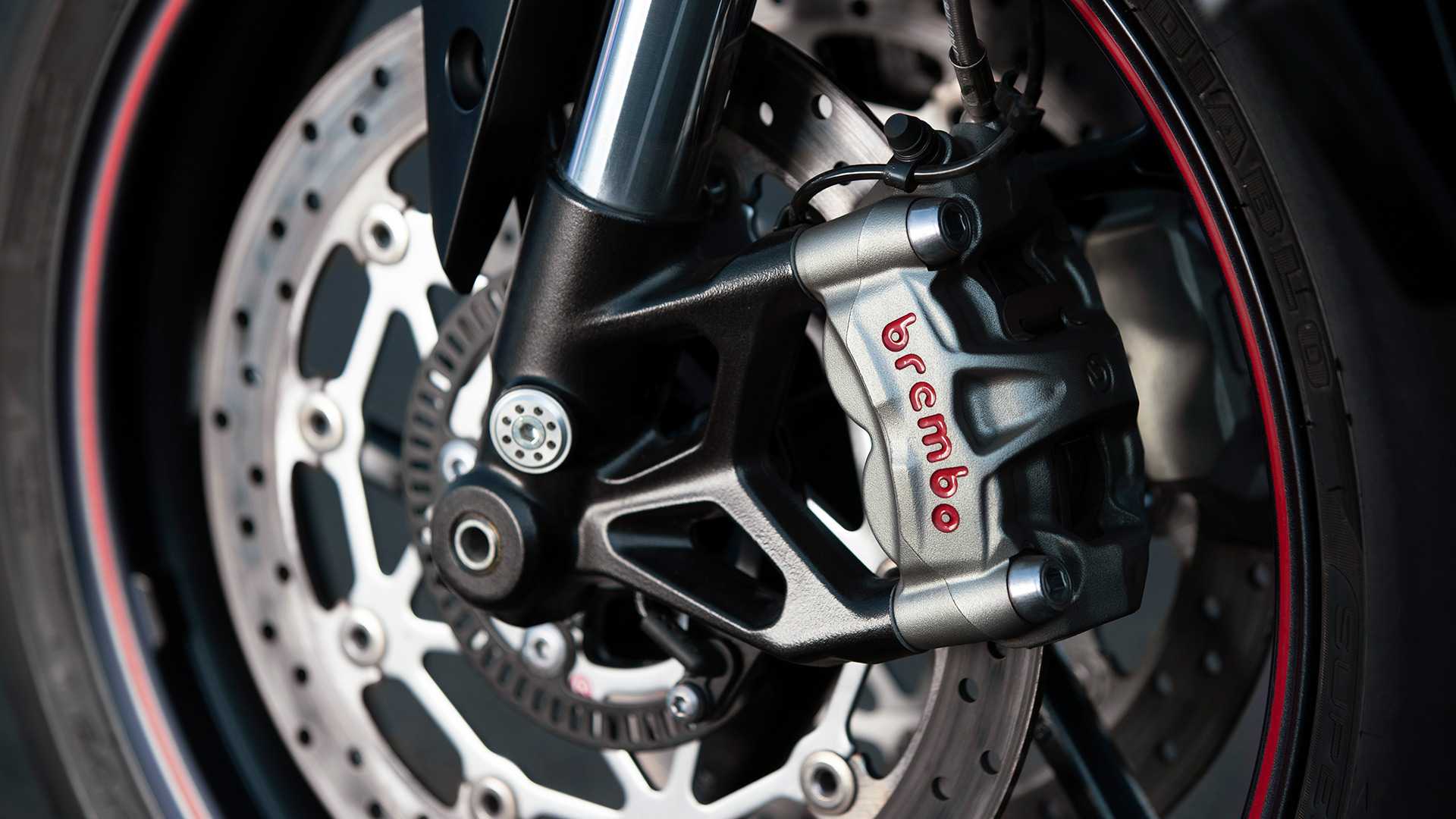 Brakes are also high-end, the favourite being Brembo. Even the middleweight models utilize monobloc calipers.
Frames are another area which they manufacturers pay a lot of attention to. They are much more sophisticated than those on standards and follow the latest developments such as engineered flex.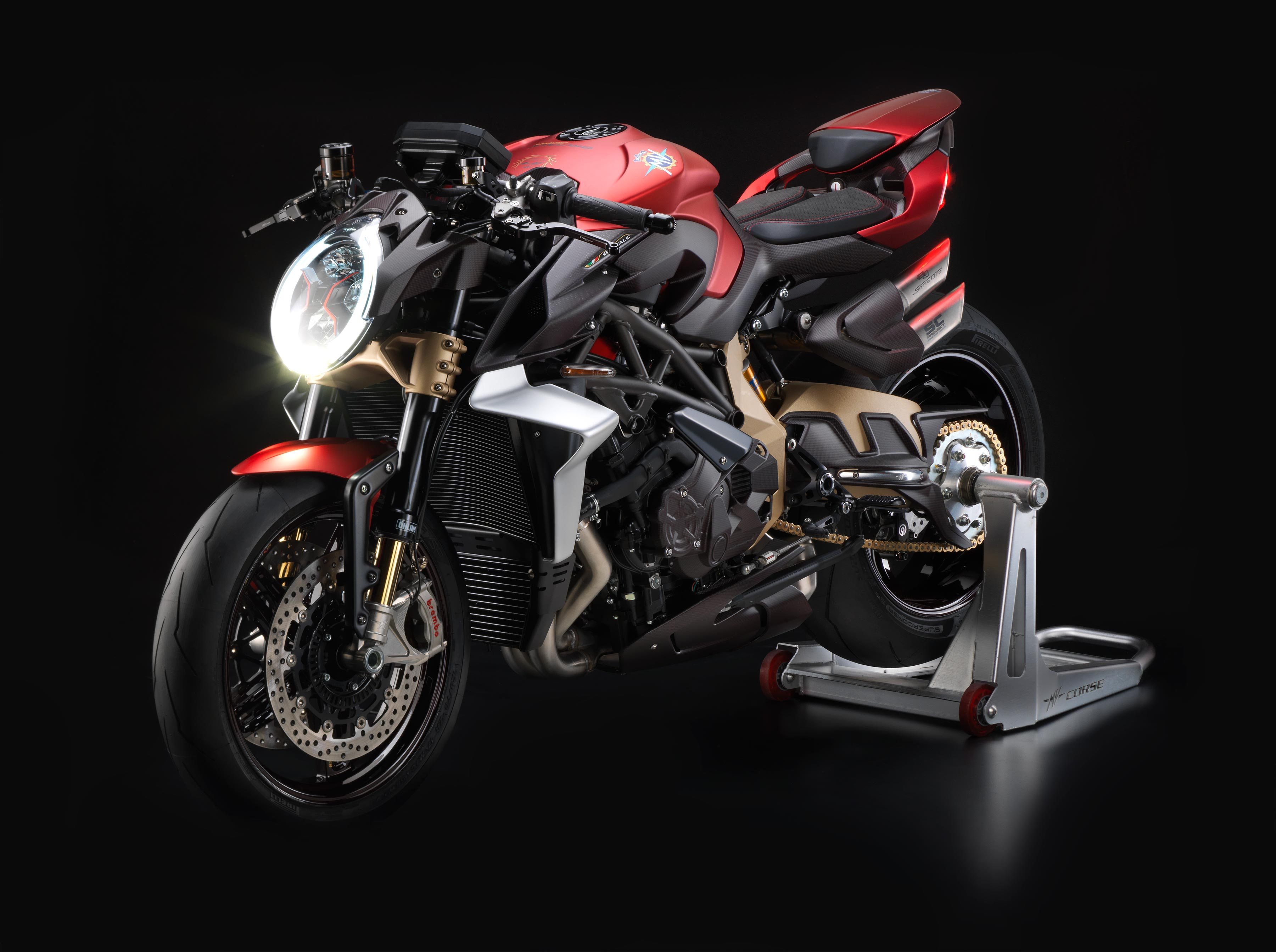 Electronics
This is one area which we didn't touch on for the standards. Naked bikes have almost everything going for them like the sportbikes do, even for the lightweights. The KTM 390 Duke was the first lightweight bike to utilize a full TFT screen with Bluetooth connectivity. These features are now found in most models in the middleweight and heavyweight classes.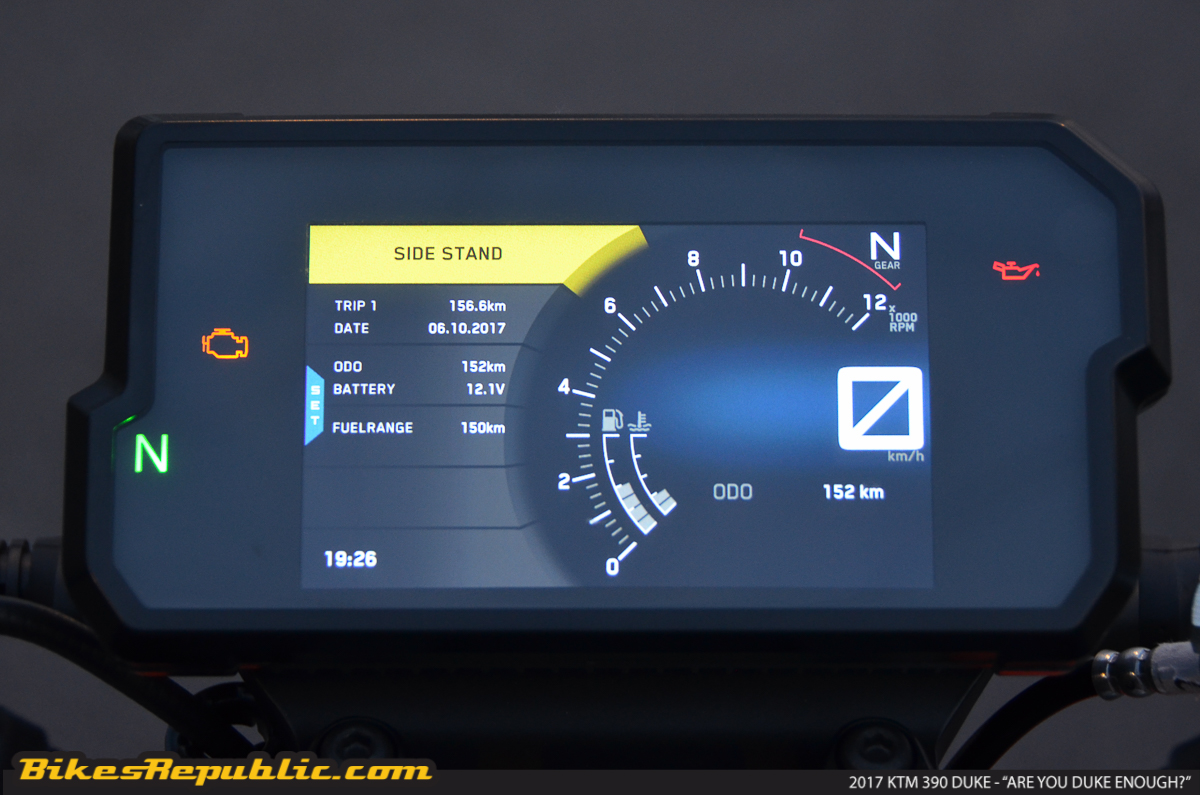 Sophisticated traction control and expanded ABS functions are also found in the supernakeds, including IMU-based lean angle sensitive traction control, ABS, wheelie control, rear wheel lift mitigation, engine braking control, slide control, etc.
Fuel capacity
Fuel tank sizes typically range from 12 litres and above. Again, like the standard, the overall design of the bike which limits the sizes of the tanks. Does one really care about fuel mileage on naked bikes…?
Customization options
Customization usually revolves around enhancing performance. Apart from that, naked bike riders accessorize their bikes with some race parts such as footpegs, brake and clutch lever protectors, bits of bolts here and there. There are owners who do customize the looks of their bikes and that usually includes performance upgrades.