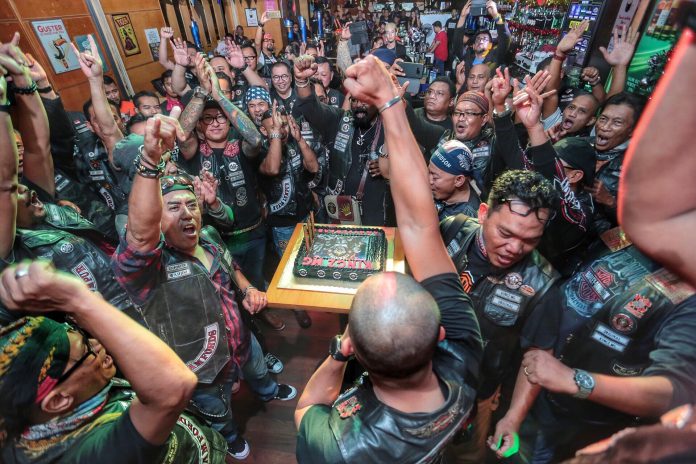 The Kingz Motorcycle Group celebrated their 3rd Anniversary recently.

About 100 riders flagged off the MG's clubhouse in Sentul.

The group rode through KL to Putrajaya and back to Jalan Tun Razak to complete the proceedings.
The Kingz Motorcycle Group celebrated their 3rd Anniversary recently.
The MG started their ride from their club house in Sentul in the afternoon. Nearly 100 riders took part. A great number of Kingz MG members are well-known throughout the motorcycling fraternity.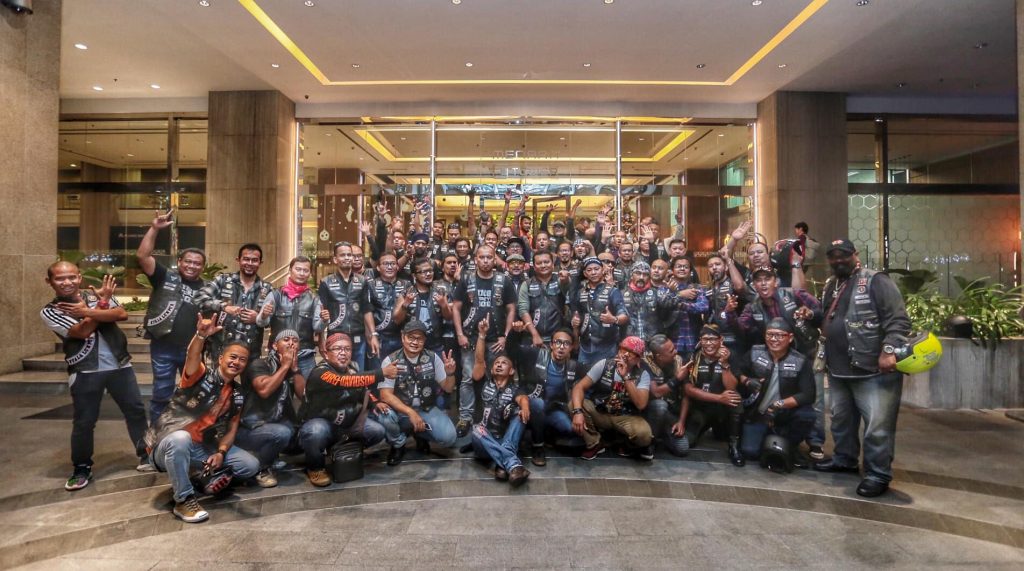 But what better way to celebrate a motorcycle group's anniversary other than creating some heavy metal thunder. It must've been a proud day for the members as they rode as one, the wind blowing through their "colours" (the official group vests).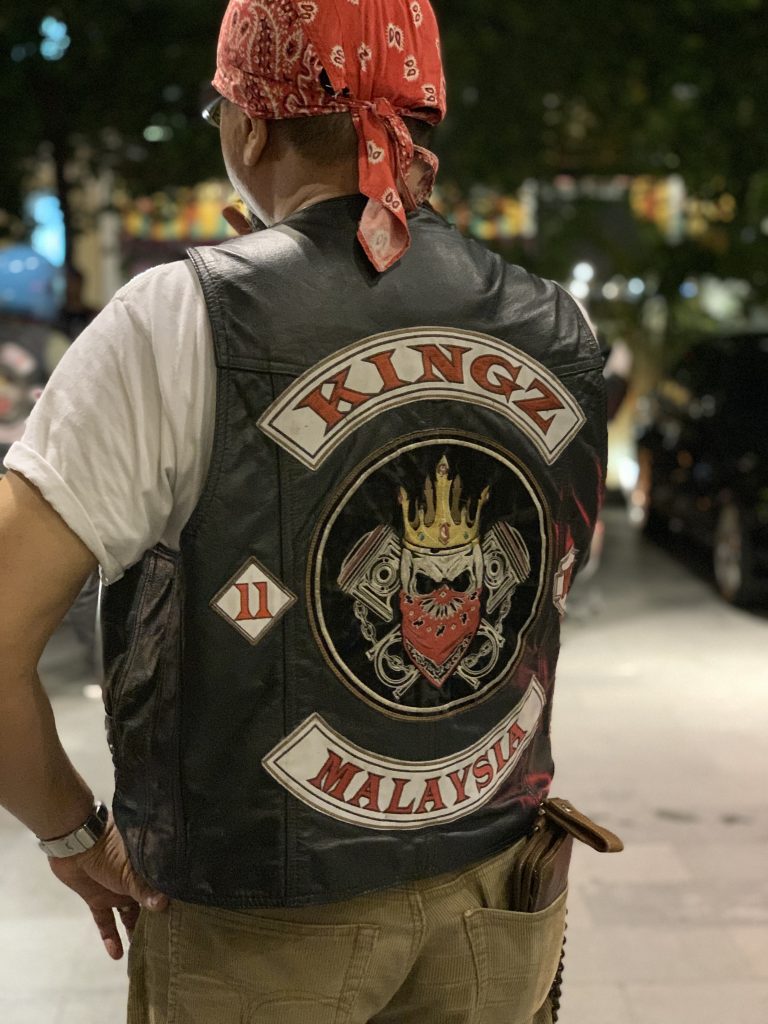 The group first rode from HDPJ through Kuala Lumpur to Putrajaya. The riders stopped for some beautiful photographs while taking a short breather and jesting with each other. The majestic buildings of Malaysia's administrative centre provided a wonderful background to the chrome, shiny paint jobs and rumble of a hundred Harley-Davidsons.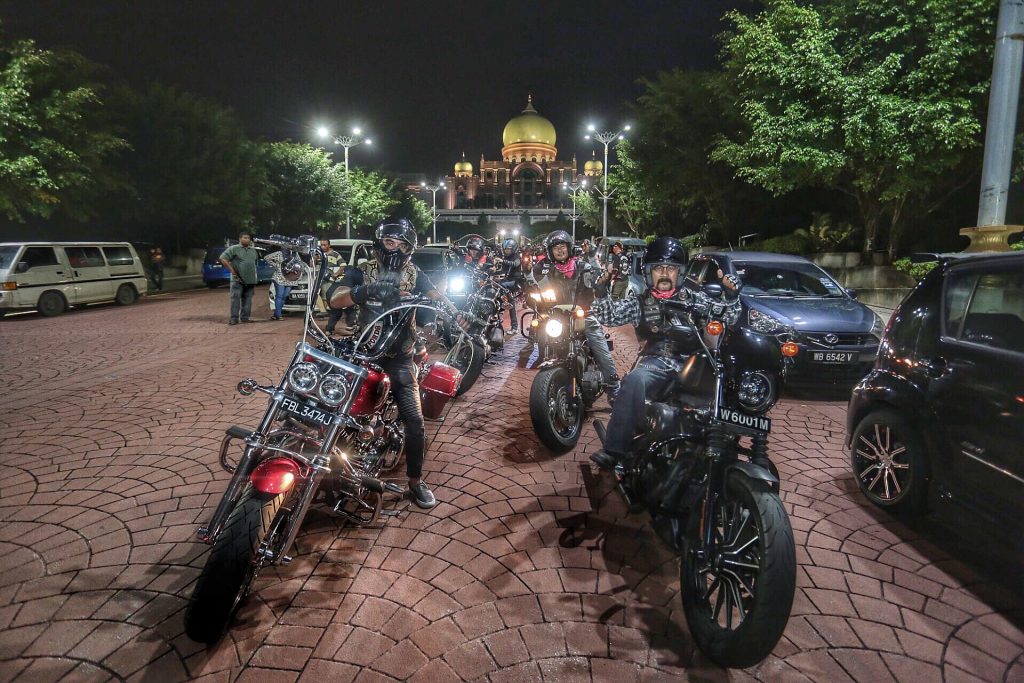 They adjourned from Putraja and rode to G-Tower, situated along Jalan Tun Razak for the remainder of the evening.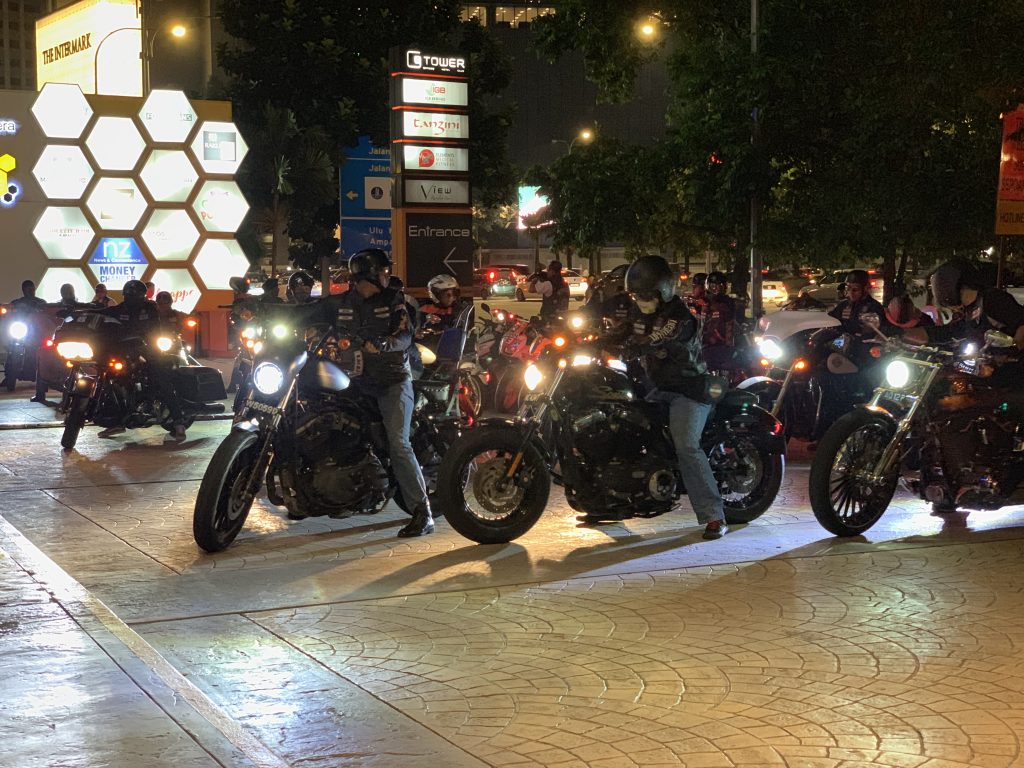 There, the riders were visibly elated and on a high from being in a brotherhood. They even poured water on each other after a group photoshoot.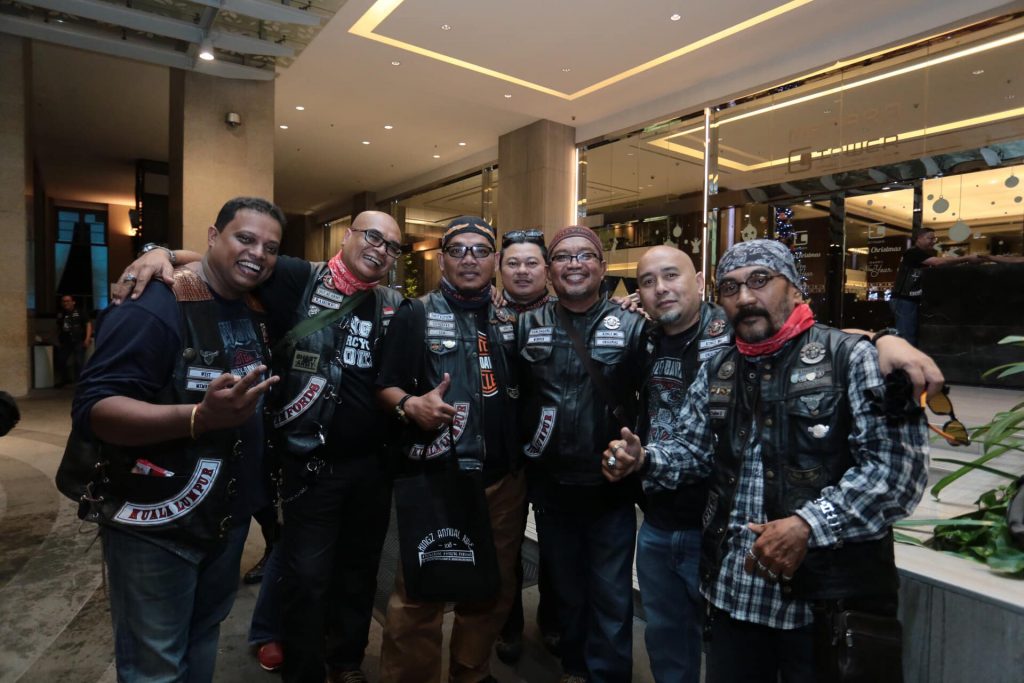 A buffet dinner was served as they were serenaded by a live band who belted out classic "road trip" hits.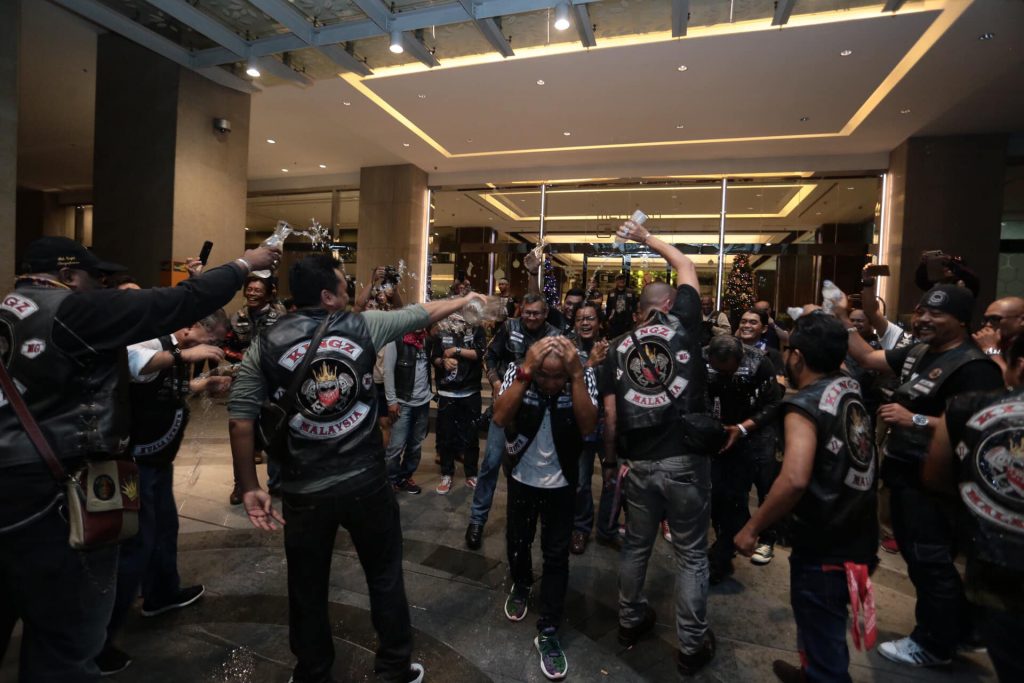 With support from Harley-Davidson of Petaling Jaya, the official distributor of Harley-Davidson in Malaysia, Kingz MG celebrated their 3rdAnniversary by cutting a cake decorated with the group's name.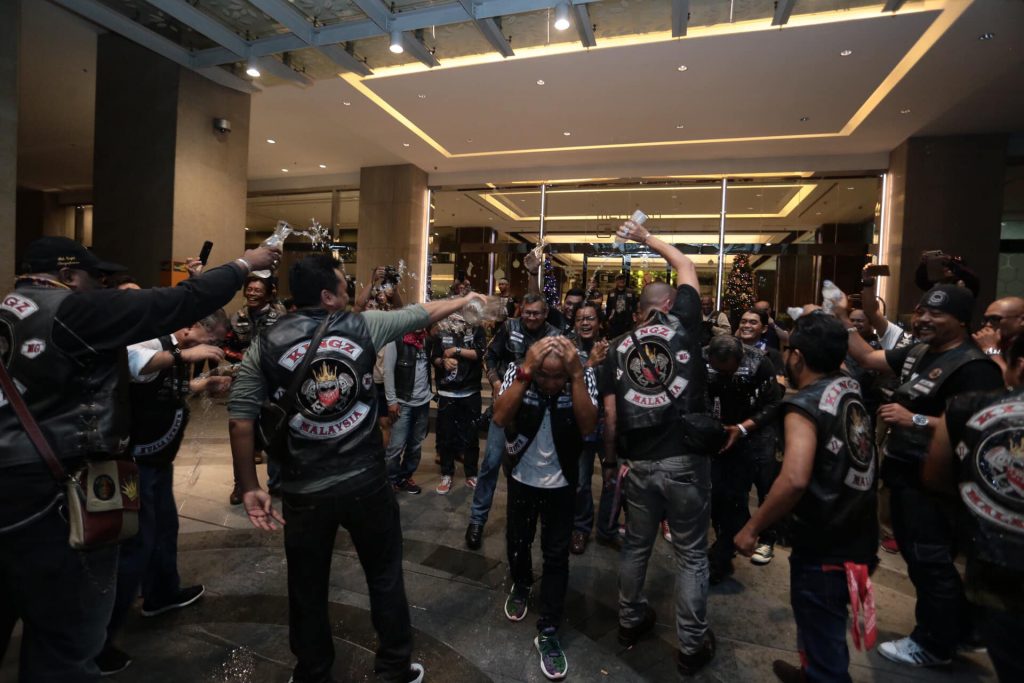 We congratulate and salute Kingz Motorcycle Group for bringing the thunder among the riders. May your club flourish and continue to ride for many years to come.