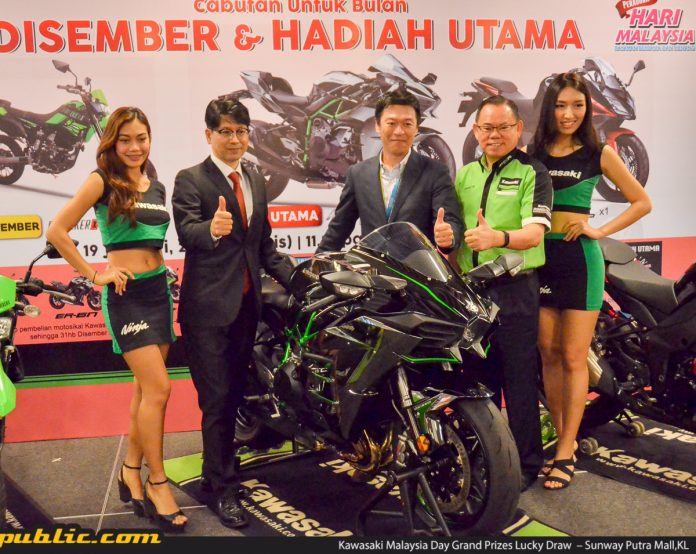 Some folks nationwide will be taking home brand new Kawasaki bikes from their Malaysia Day monthly and grand draws.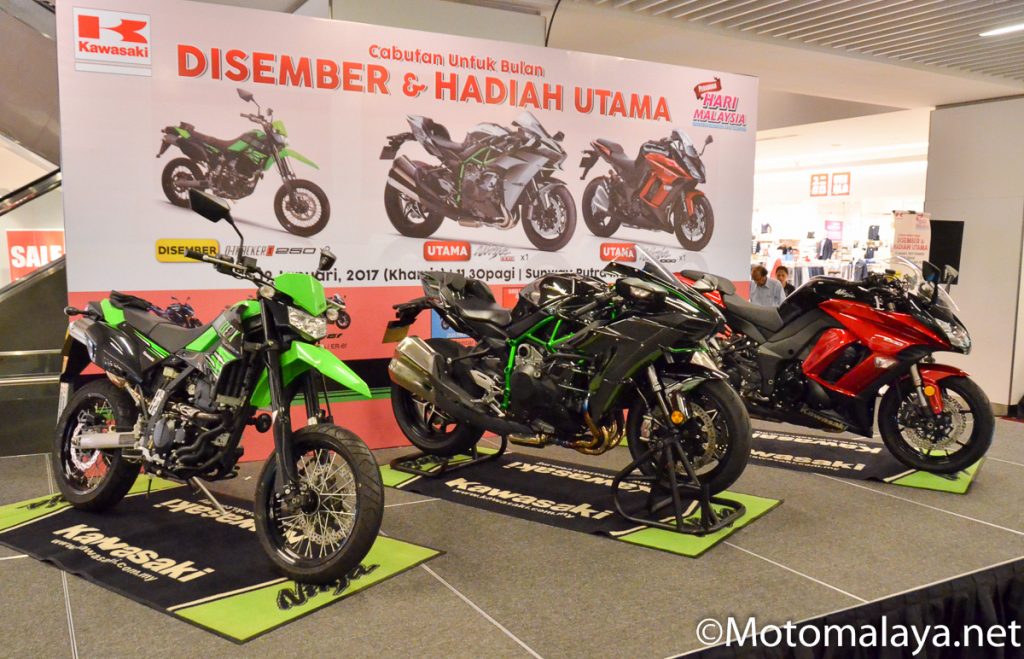 What would be a great way to start of the year? How about getting the surprise of your life by winning a brand new superbike? Well, that's exactly what happened to a few lucky folks who entered Kawasaki's Malaysia Day lucky draw contest. The lucky draws were made yesterday at Sunway Putra Mall in the heart of Kuala Lumpur. The prizes? A supercharged H2, the powerful Ninja 1000, a few D-Tracker X 250s and also some Z 125 Pro mini bikes.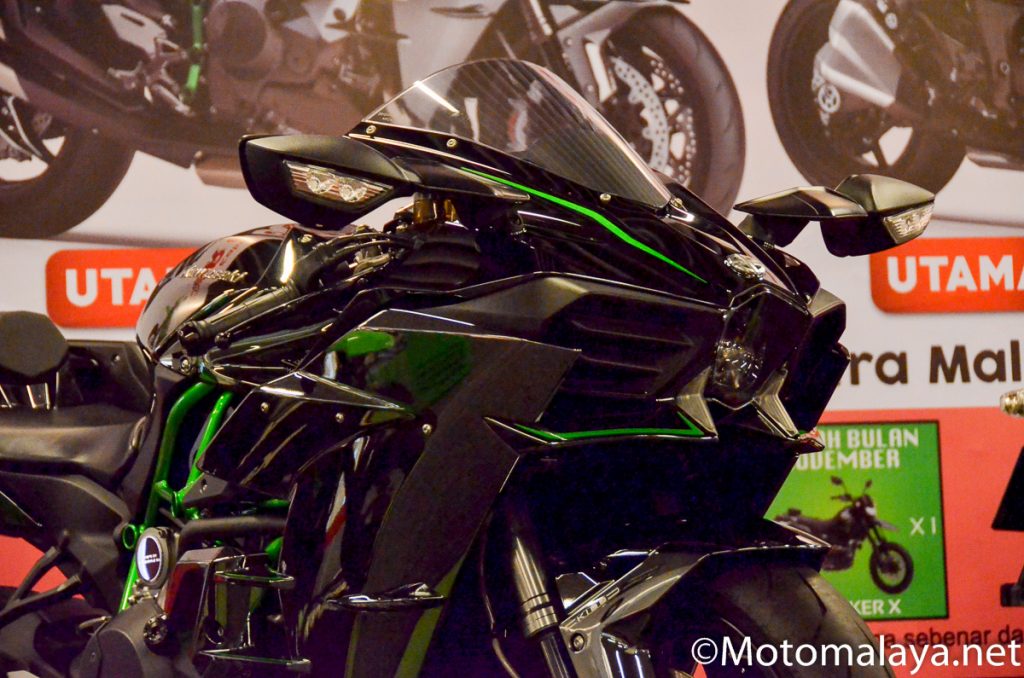 Mr Che Asmani Che Kub bought a brand new Kawasaki Z800 a couple of months ago and yesterday, his named was called as the grand prize lucky draw winner of the only supercharged production bike in the world, a Kawasaki H2. The names were picked by the AEON Credit Service Executive Director, Mr Kiyaoki Takano, and Tokio Marine Insurance Malaysia deputy general manager, Mr Kazuhiro Watanabe.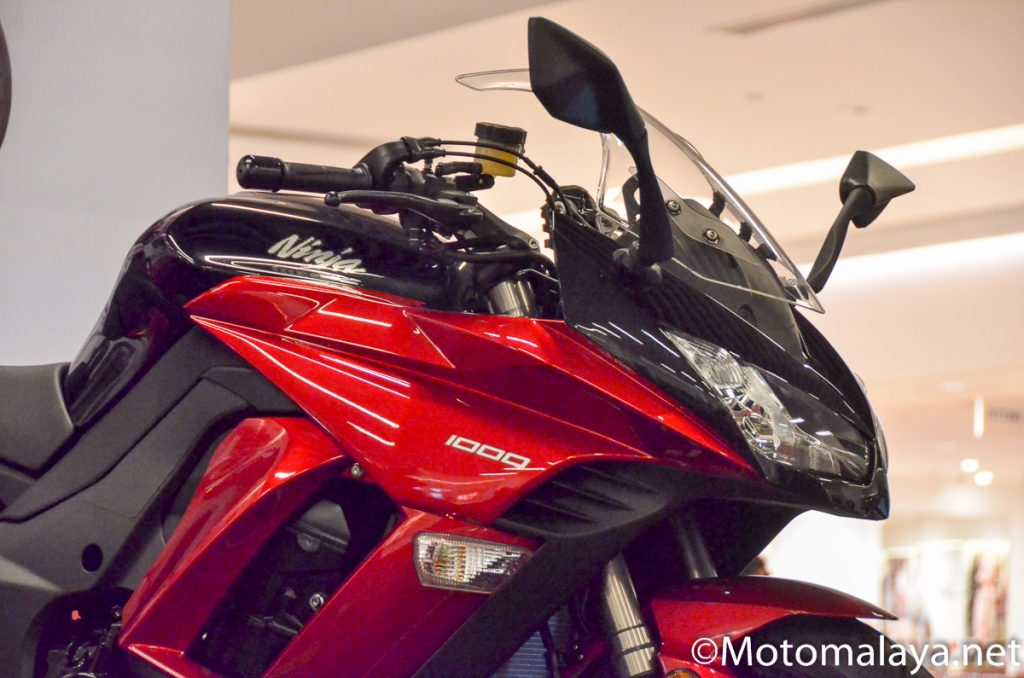 Another grand prize winner of the day was Mr Fairullah Mat from Negeri Sembilan who won a brand new Kawasaki Ninja 1000. He purchased an ER6N just a couple months ago and as of yesterday, he'll be taking home the Ninja 1000 as well. The other two winners were Sukchart Prom from Johor and Md Fiah Md Tamin from Negeri Sembilan who will be taking home a brand new D-Tracker X 250 each.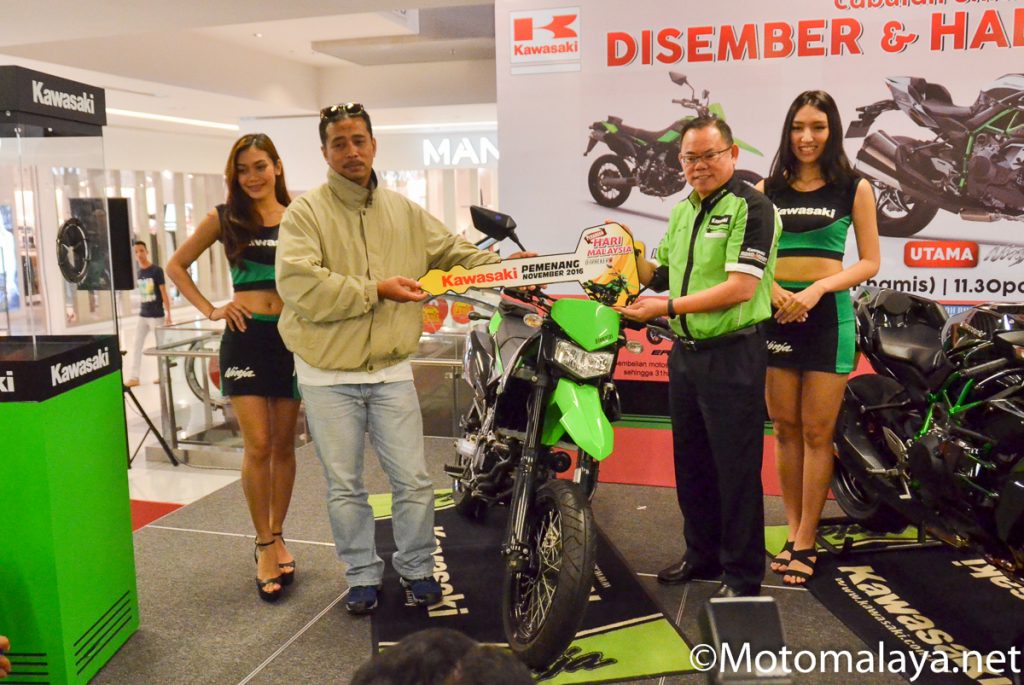 There were also a few other bikes given away last month with three lucky folks bringing home the Kawasaki Z125 Pro mini bike each.  Present during the event yesterday was Mr Kahar Amir hailing from Johor to receive his D-Tracker X 250 bike. The director of Kawasaki Motors Malaysia, Dato' Jeffrey Lim, was there as well to officially hand over the D-Tracker to Mr Kahar.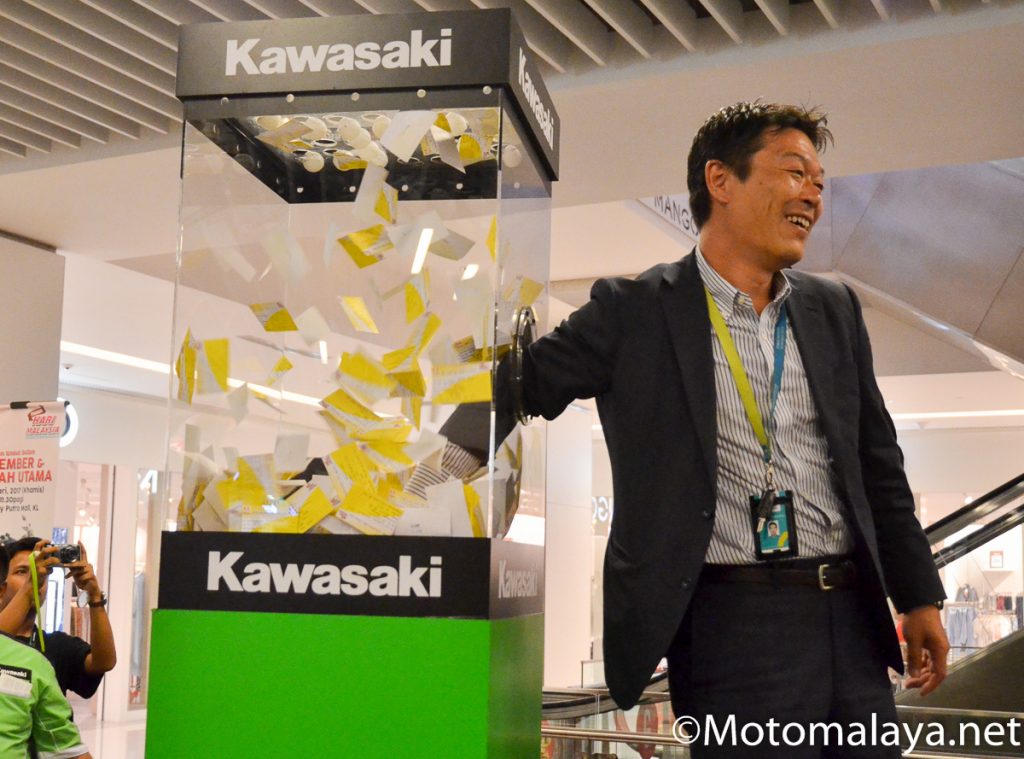 Over 500 new Kawasaki owners who purchased ER6F, ER6N and Z800 a few months back were in the running for the lucky draw. Congratulation to all of the winners in what we probably think was the best lucky draw in the Malaysian motorcycle industry to date. As Kawasaki likes to say it "Let the good times roll!"