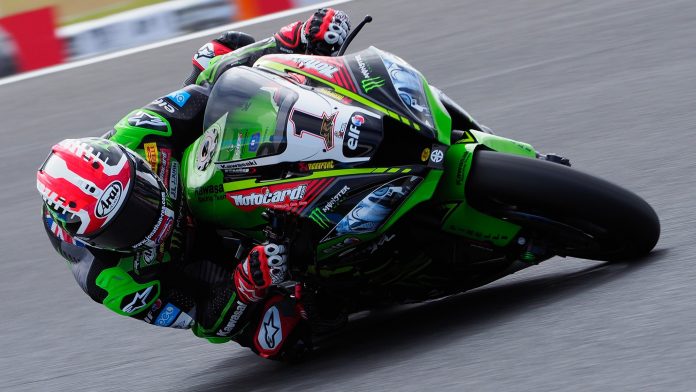 A recent interview with Dorna's CEO, Carmelo Ezpeleta, with GPOne unveiled one hell of a bomb in the MotoGP world as Kawasaki recently requested if they're able to compete in a race as wildcard BUT with their WorldSBK-spec ZX-10RR.
Ezpeleta's reply was both logical and quite a low blow one to be honest as he denied the request with the answer that MotoGP is reserved for those who participate in them and not for 'second division' race series.
His direct answer to Kawasaki's request to enter their ZX-10RR as wildcard was, "Kawasaki asked me for the possibility of doing a wildcard with their Superbike. I replied no, because wildcards are reserved for those who participate in MotoGP. I went to the SBK paddock and said clearly that they were second division."
First of all, ouch. Second, he's kind of right. MotoGP is all about prototype machines with loads of power and other godly specifications that a WorldSBK simply can't compete. Differences of tyre manufacturers, race distances, and other points would just leave the Kawasaki superbike in the dust, especially when it comes to top speed.
It would be interesting to see such a mash-up happening in the future but unless Kawasaki can bridge that gap closer between their powerful Ninja ZX-10RR and even more powerful MotoGP bikes, they'll just be struggling all day long. Do you think Kawasaki should hop on the MotoGP train like the good old days with a proper MotoGP bike?
WorldSBK Kawasaki Ninja ZX-10RR is faster than MotoGP bikes?