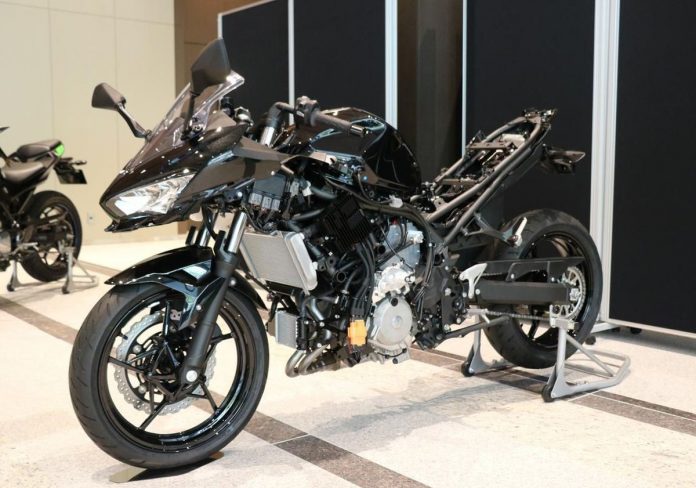 Kawasaki has been teasing us with plenty of patent applications regarding a hybrid motorcycle since last year.
However, the waiting period is now over as Team Green has officially unveiled the prototype during a presentation in Tokyo.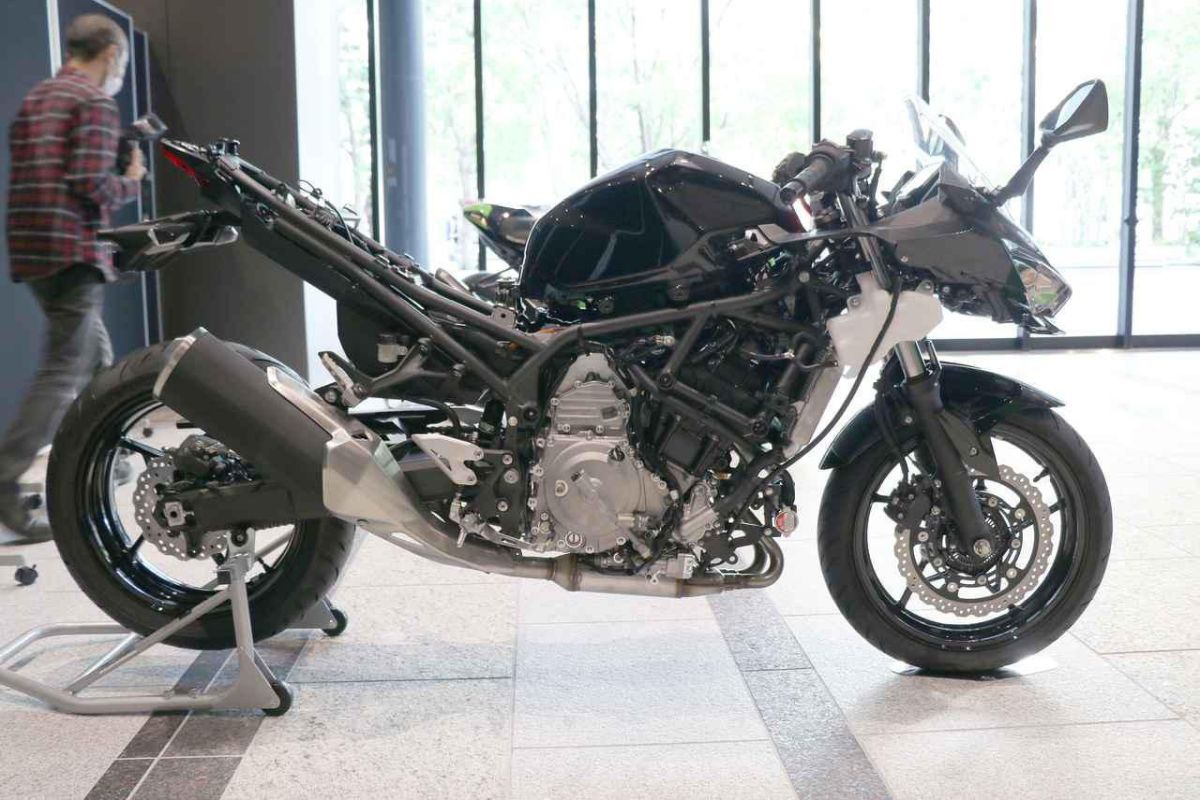 Despite several brands introducing some hybrid motorcycles in recent years (e.g. Honda PCX Hybrid), the technology wasn't adopted widely by manufacturers.
Moreover, adding another powertrain on top of an existing petrol-powered motor doesn't make any sense, especially if it could add more weight to the bike.
Nonetheless, this is not the case with Kawasaki as the Japanese firm managed to construct a compact petrol-powered motor and combine it with a small electric drive, thus creating a very comprehensive system altogether.
This ensures the bike maintains the same performance and range as a conventional motorcycle but with improved emission, especially during low speeds.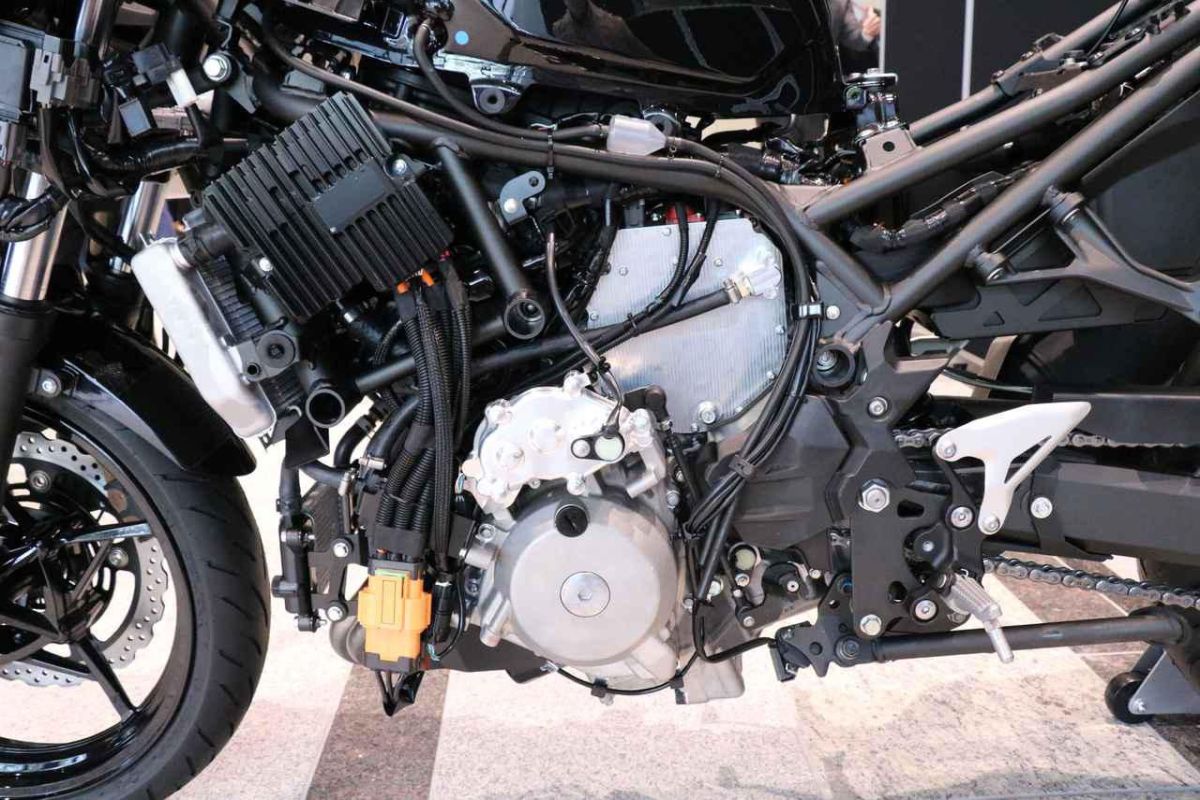 According to Kawasaki, the hybrid platform packs a small 48V motor and a parallel-twin engine. It also comes with a new tubular steel frame with the electric motor mounted above the transmission.
In an effort to achieve a seamless riding experience, it is said that the bike will feature an automated gearshift which Kawasaki had filed the patent applications earlier this year.
(Source: CycleWorld)