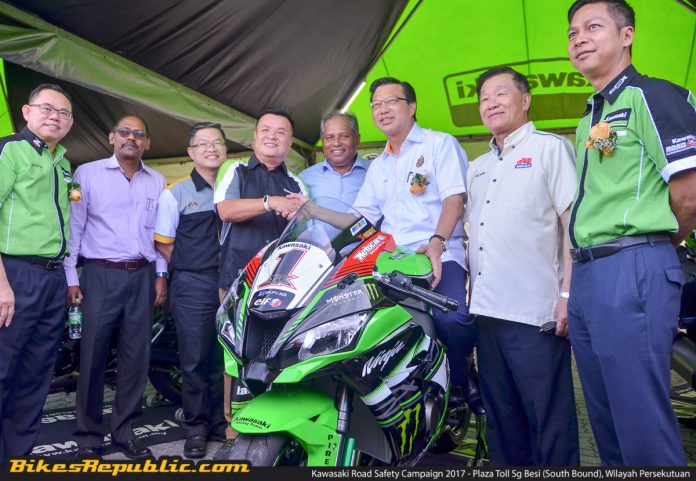 Kawasaki Motors Malaysia kicks off Road Safety Campaign with "Easily Visible, Safety Riding" theme.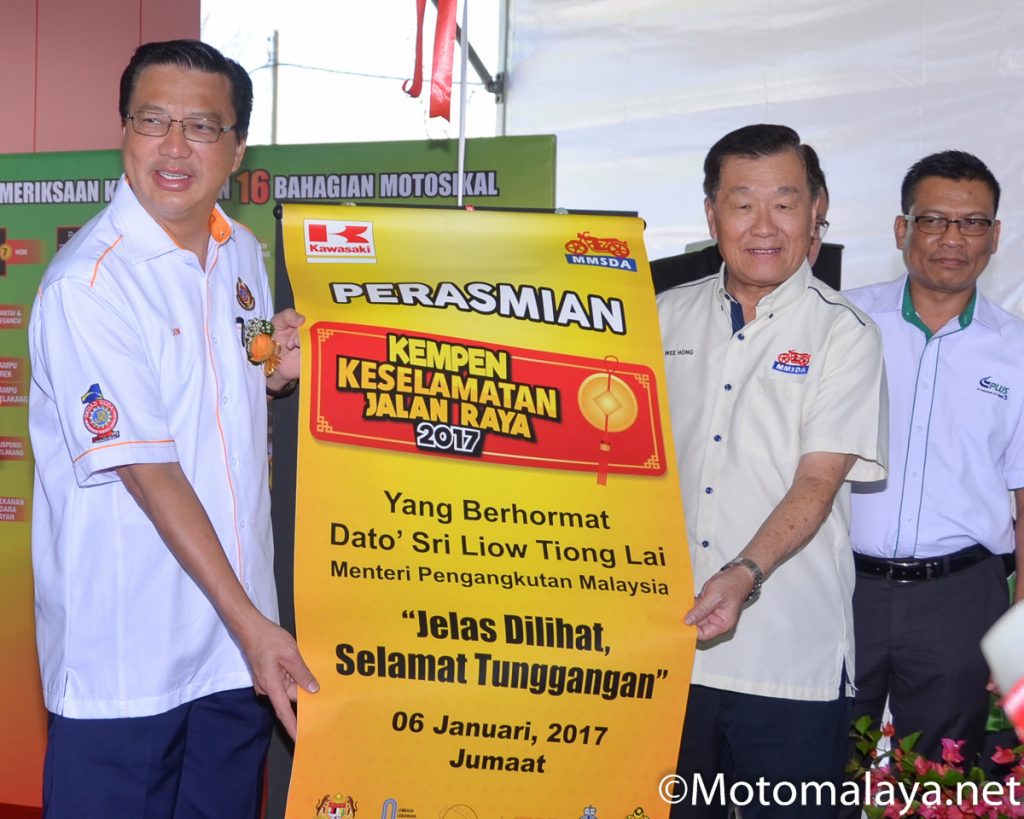 Kawasaki Motors Malaysia organised a well-planned road safety campaign for 2017 in conjunction with the upcoming Chinese New Year holiday celebration. The campaign is set at the Sungai Besi Toll Plaza (South Bound) that started 8.30am this morning and will continue until 5pm today.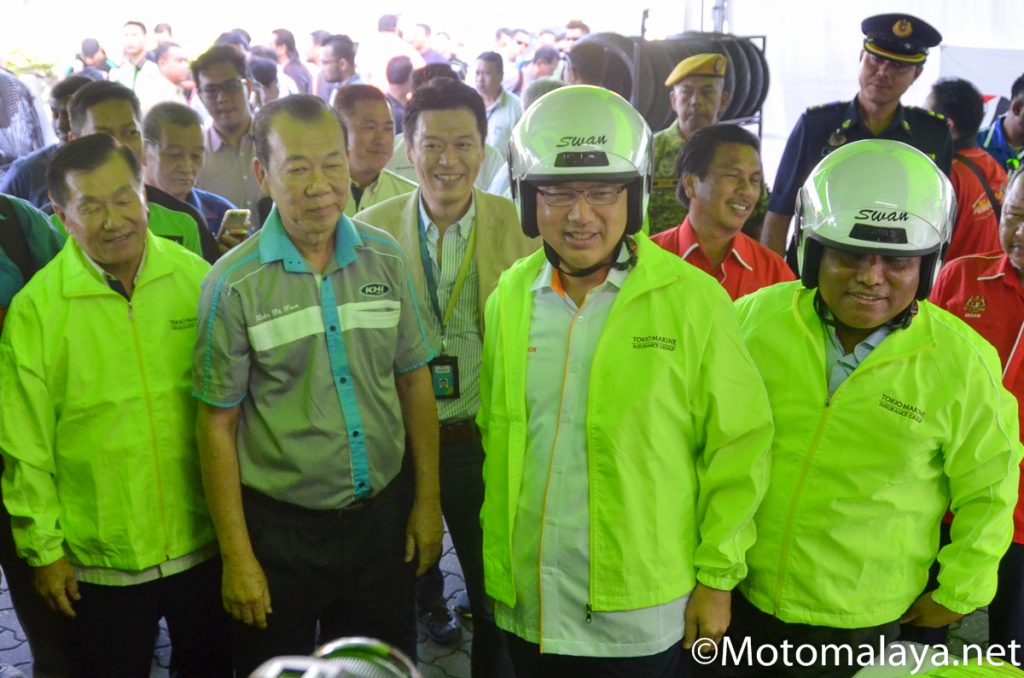 The theme of this second road safety campaign organized by Kawasaki Motors Malaysia is "Jelas Dilihat, Selamat Tunggangan". Motorcyclists who participate in this campaign for road safety awareness will receive a brand new helmet and a high visibility vest.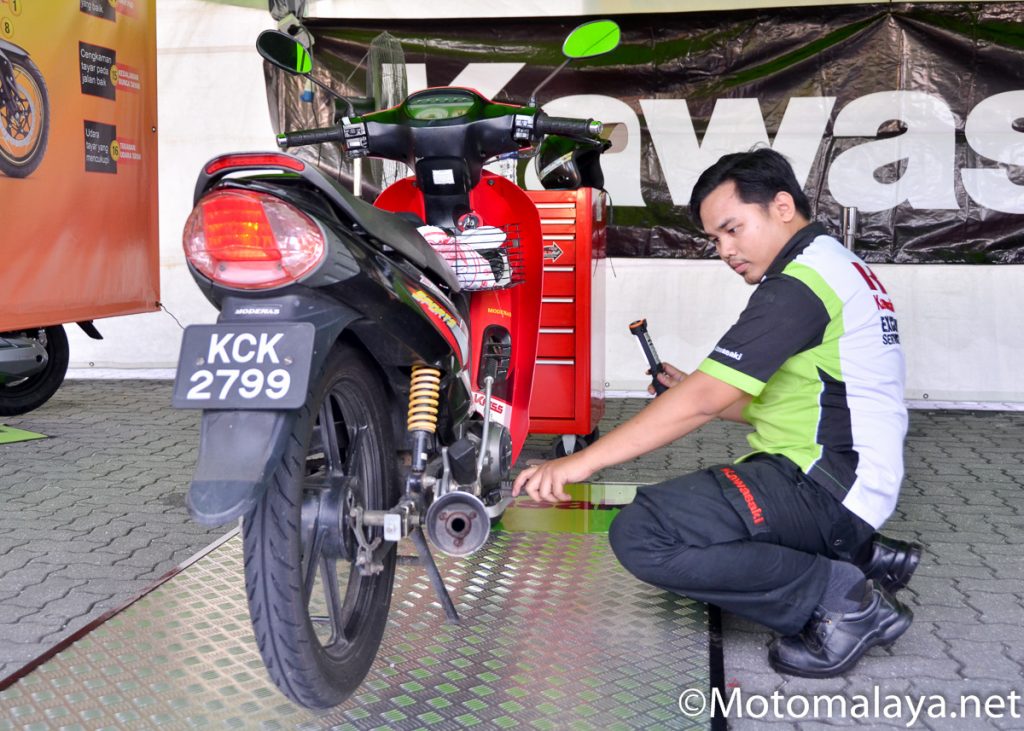 The purpose of this campaign organized by Kawasaki is to increase the awareness on not just the safety and maintenance of the motorcycles but also the level of visibility of riders and pillions while on the road. While the maintenance and conditions of the motorcycles are important, being highly visible to other road users is also equally vital to ensure a higher chance of not getting involved in an accident.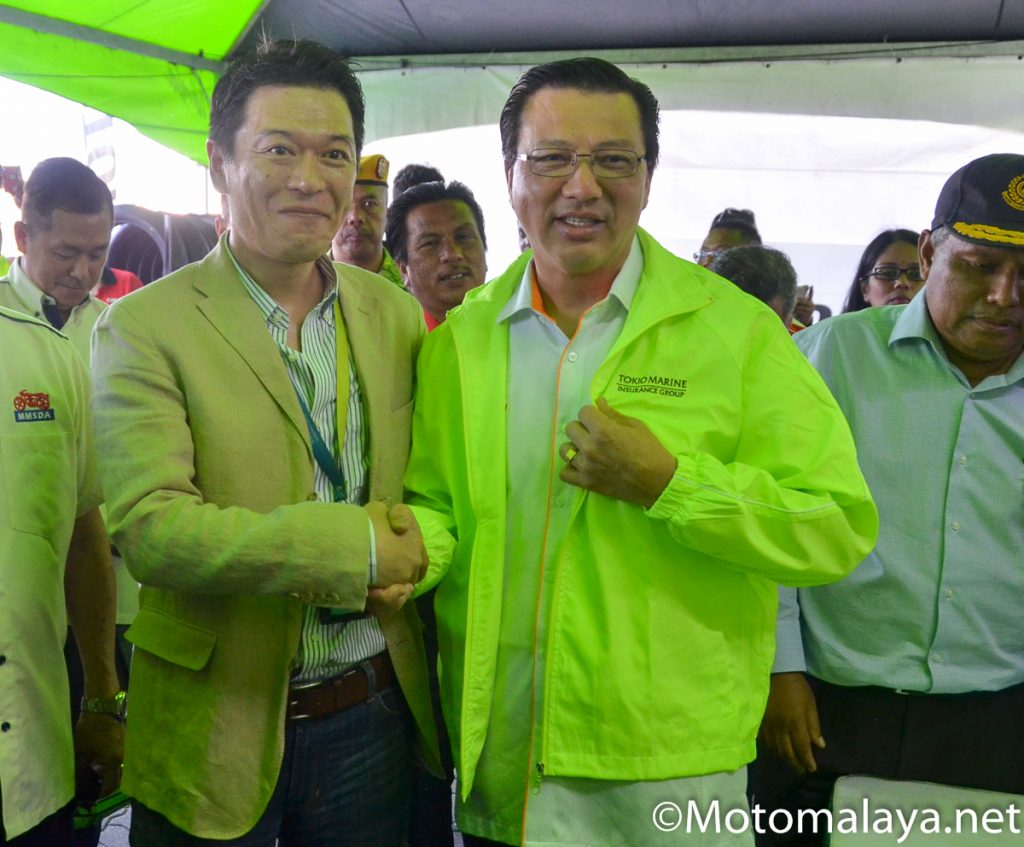 Motorcyclists who register and participate in today's campaign will get a complimentary 16-point motorcycle check by trained technicians and mechanics from Kawasaki. The safety check is open to all brands and models of motorcycles.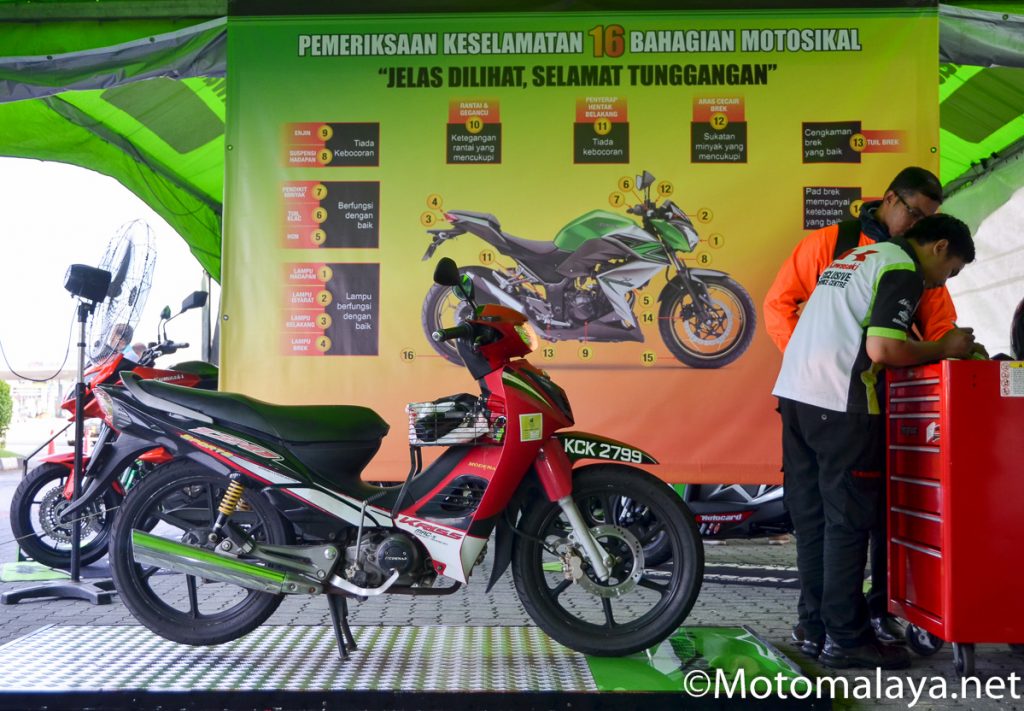 The road safety awareness campaign was launched earlier today by the Minister of Transport, YB. Dato' Sri Liow Tiong Lai along with other representatives from participating organizations like Mr Wee Hong from the Malaysia Motorcycle and Scooter Dealers Association (MMSDA), YB. Dato' Jeffrey Lim, the General Manager and Director of Kawasaki Motors Malaysia and others respectively from JPJ, KKR, PLUS, PDRM, JKJR,  Tokio Marine Insurans (Malaysia) Berhad, AEON Credit Service, KHI Helmet, Bridgestone and more.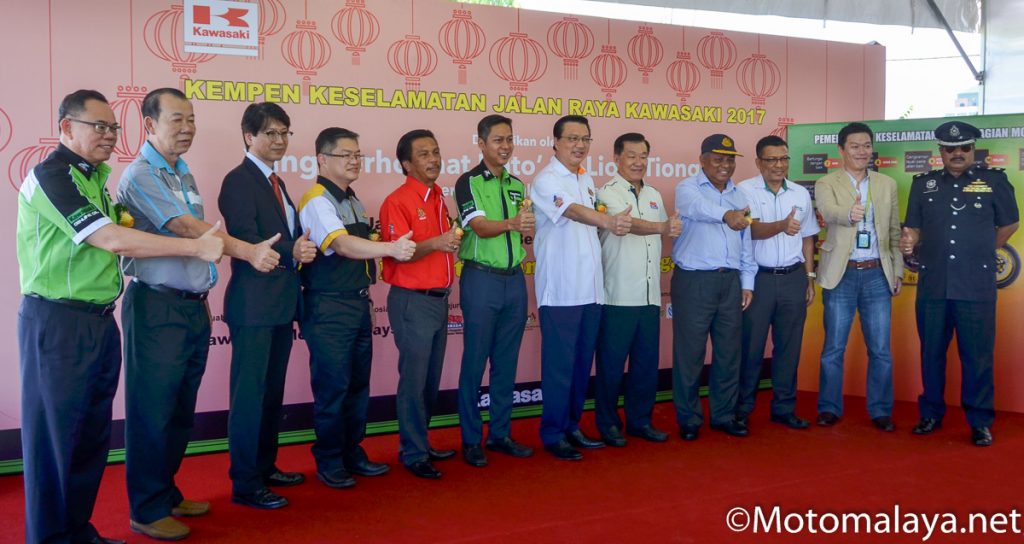 According to the Malaysian Institute of Road Safety Research (MIROS), 60 percent of road accidents involved motorcyclists. The campaign hopes that it can reduce the number of accidents and fatalities on the road especially during holidays like the upcoming Chinese New Year.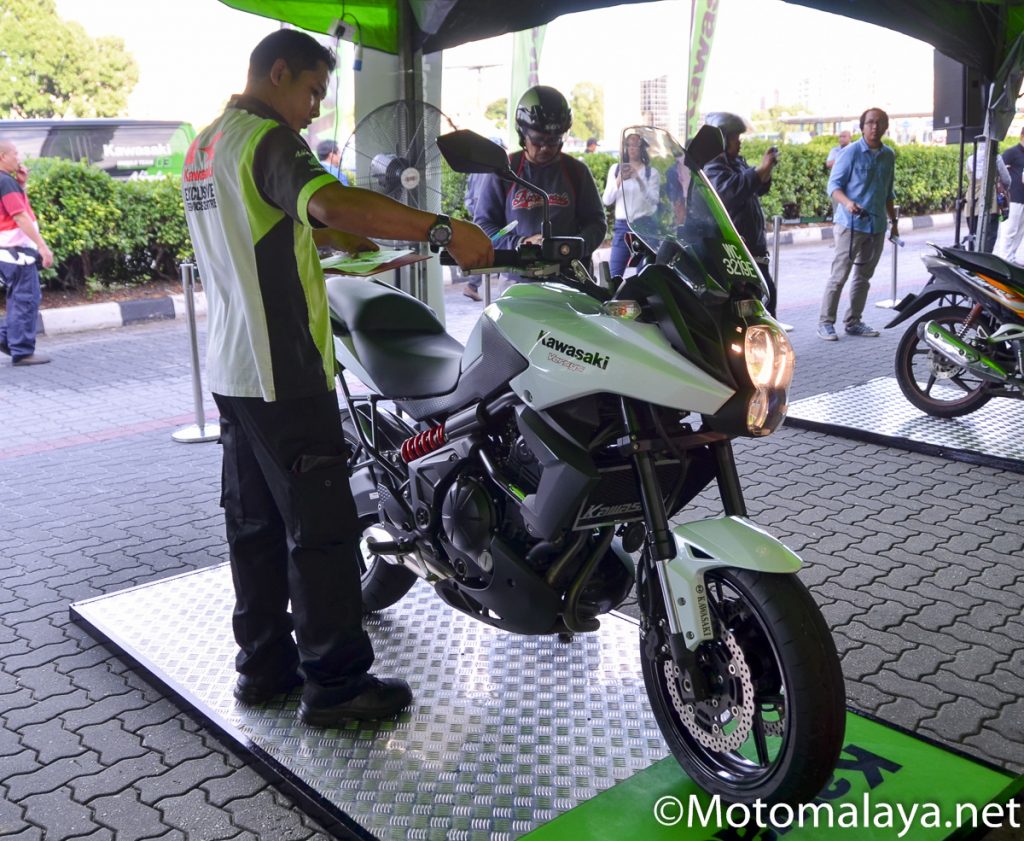 We at Bikes Republic also have a responsibility and duty to the public to spread the awareness on road safety. Every road user should take extra precautionary to make sure that everyone is safe during their travels at all times. Safe journey always, everyone!