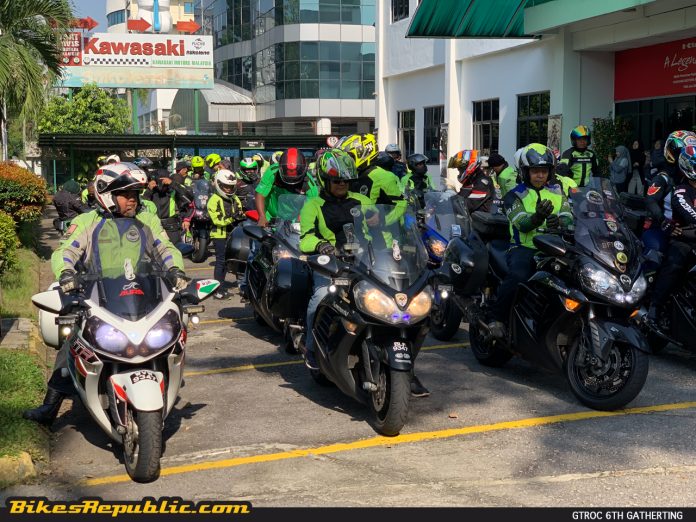 Kawasaki GTROC (GTR Owner Club) celebrates their 6th gathering today.

The ride started from Kawasaki Motors (Malaysia) Sdn. Bhd.'s HQ in Glenmarie, Shah Alam.

They will ride to Melaka to meet another GTR group to bring the total to 300 motorcycles.
Kawasaki 1400GTR onwers of from the GTR Onwer Club (GTROC) begun their 6thgathering today in the historic city of Melaka.
Some 50 owners of the high-powered sport-tourer congregated at Kawasaki Motors (Malaysia) Sdn. Bhd.'s (KMMSB) compound for the flag off. From there, they rode to Ayer Keroh, Melaka to meet up with another group of 1400GTR owners, bring the total to almost 300 motorcycles.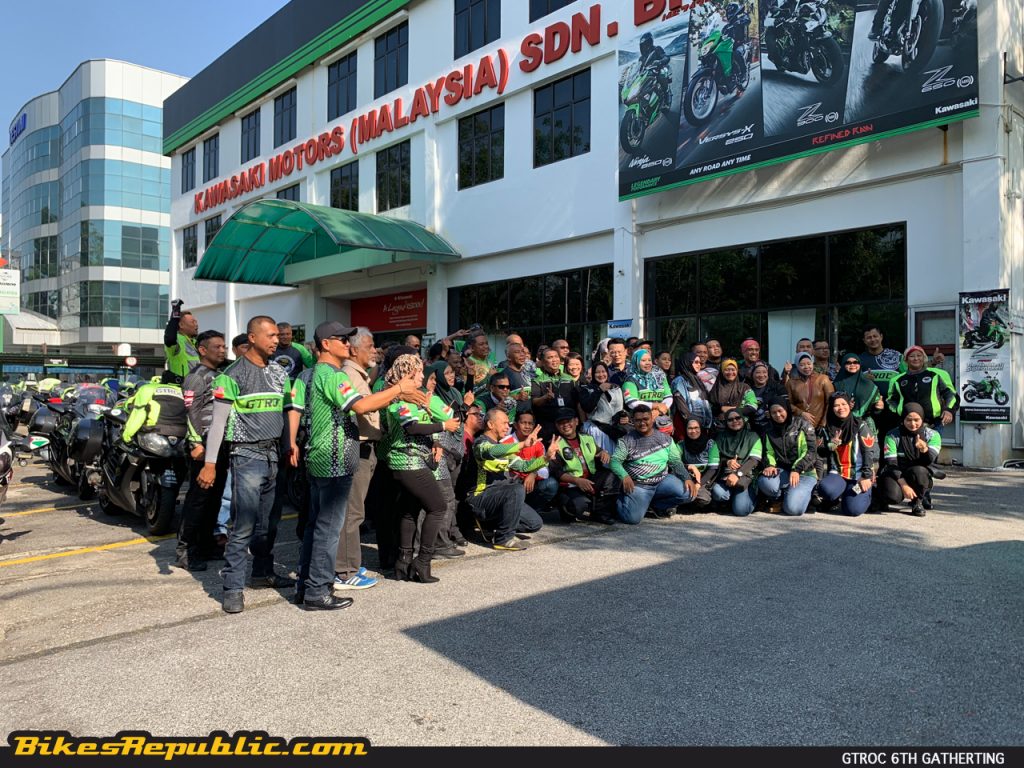 The group will visit an orphanage and a religious school for charity work, as part of the ride's itinerary.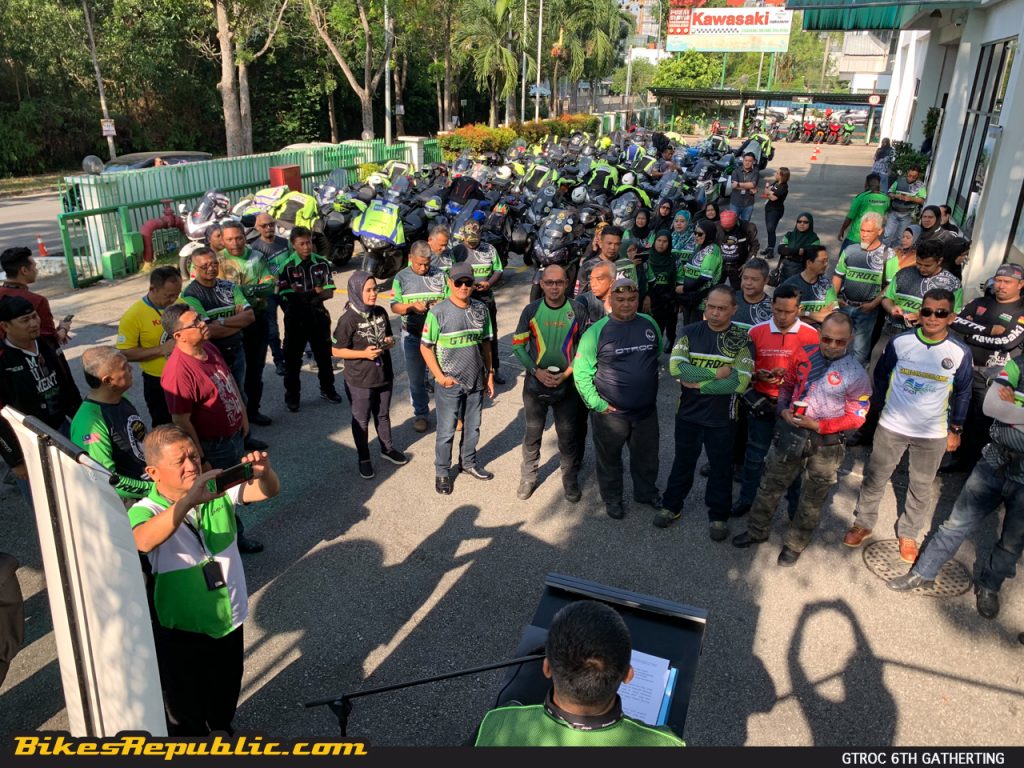 The Assistant General Manager of KMMSB, En. Awaluddin Bin Md. Lip, and Assistant Manager for Marketing of KMMSB, En. Ahmad Radzi Abdul Rahman (better known as Che Mad) welcomed the group. They added that KMMSB felt honoured to support the group and their activities, besides looking forward to more co-operations in the future.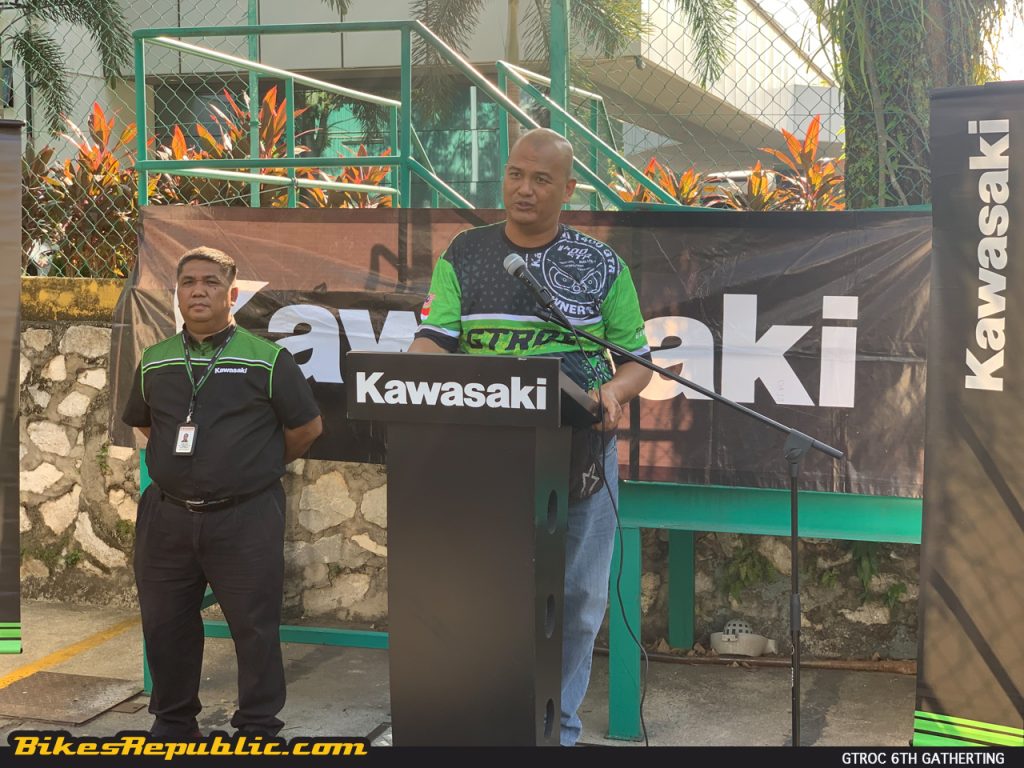 President of GTROC, Dato' Shaid Tasiran thanked KMMSB for their support. He then laid down the rules for the convoy, including the etiquettes such as following the marshals' signals, no wild riding, etc., besides their itinerary and routes.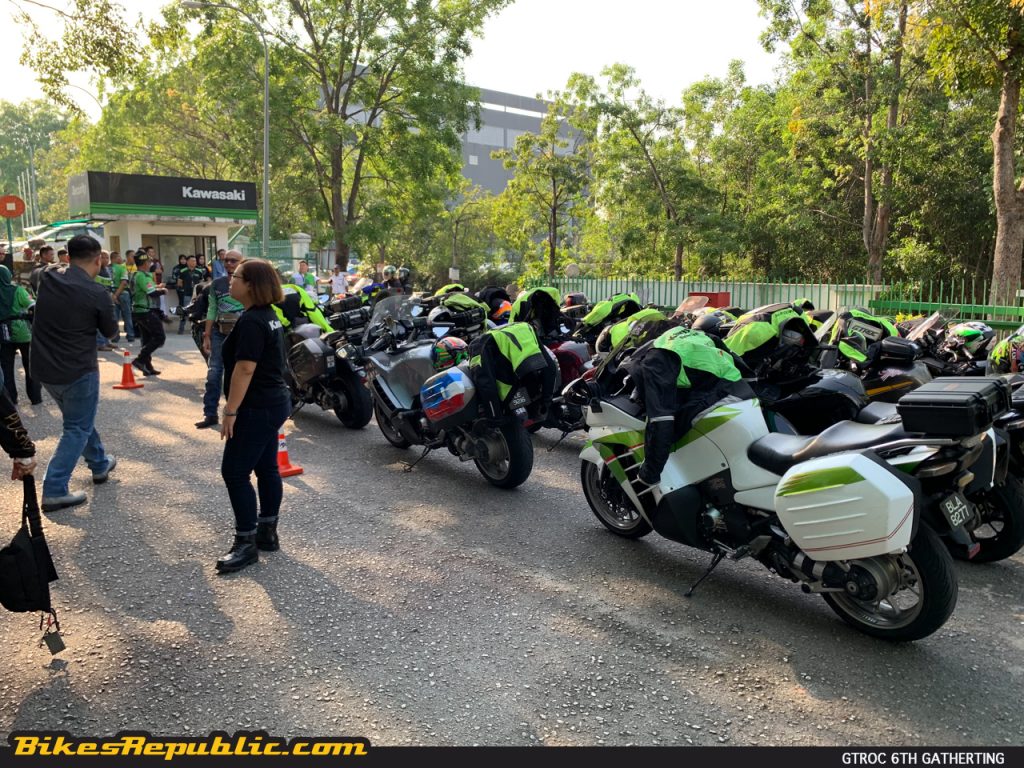 The Royal Malaysian Traffic Police will escort the group once they reached Melaka.
The ride was flagged off by En. Awaluddin Bin Md. Lip.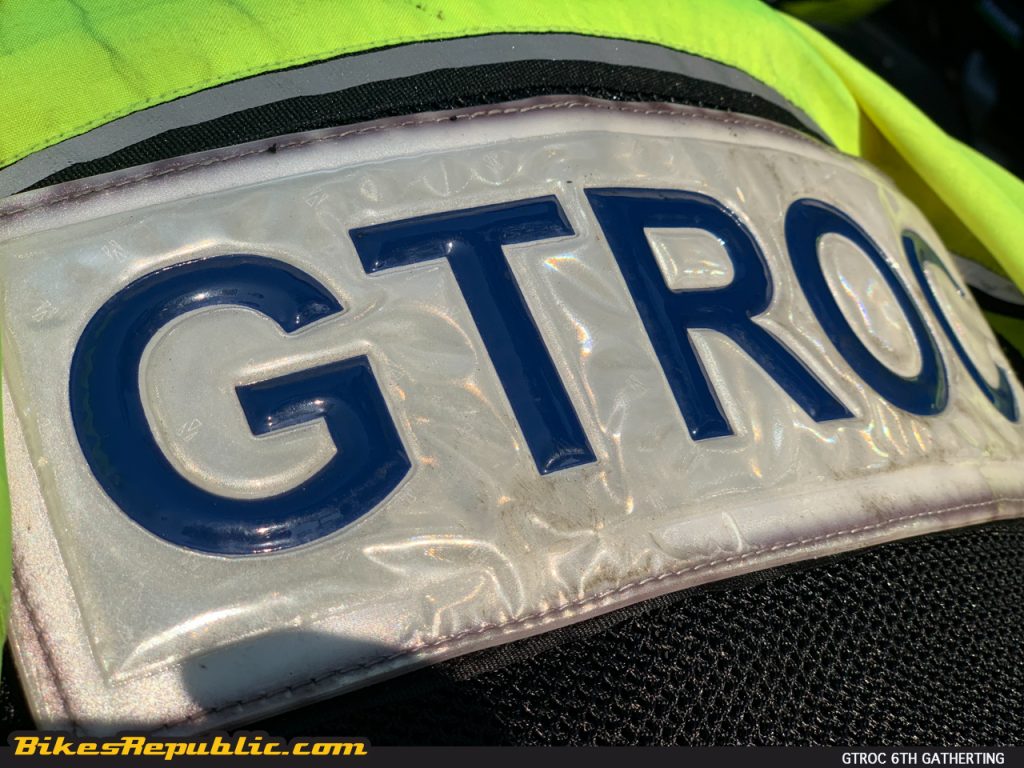 PICTURE GALLERY