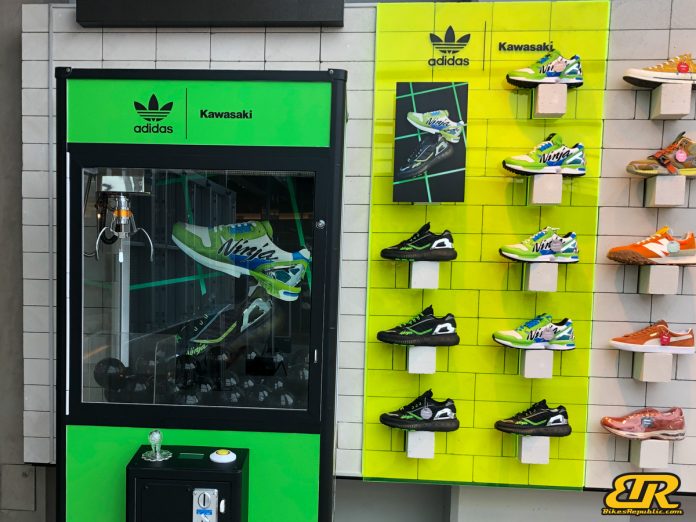 Kawasaki Adidas sneakers line spotted on sale in Malaysia through retailers Atmos Kuala Lumpur, priced at RM549 and RM699 per pair.
Kawasaki Adidas sneakers line are now on sale in Malaysia.

Both the ZX 5K Boost Kawasaki and the ZX 8000 Kawasaki were spotted on the shelves of retailers Atmos Kuala Lumpur.

Both sneakers feature distinct colourway designs inspired by the Kawasaki Ninja ZX sport bike line.

Will their RM549 and RM699 price tags sway you to style yourself in similar fashion as its namesake sportbikes?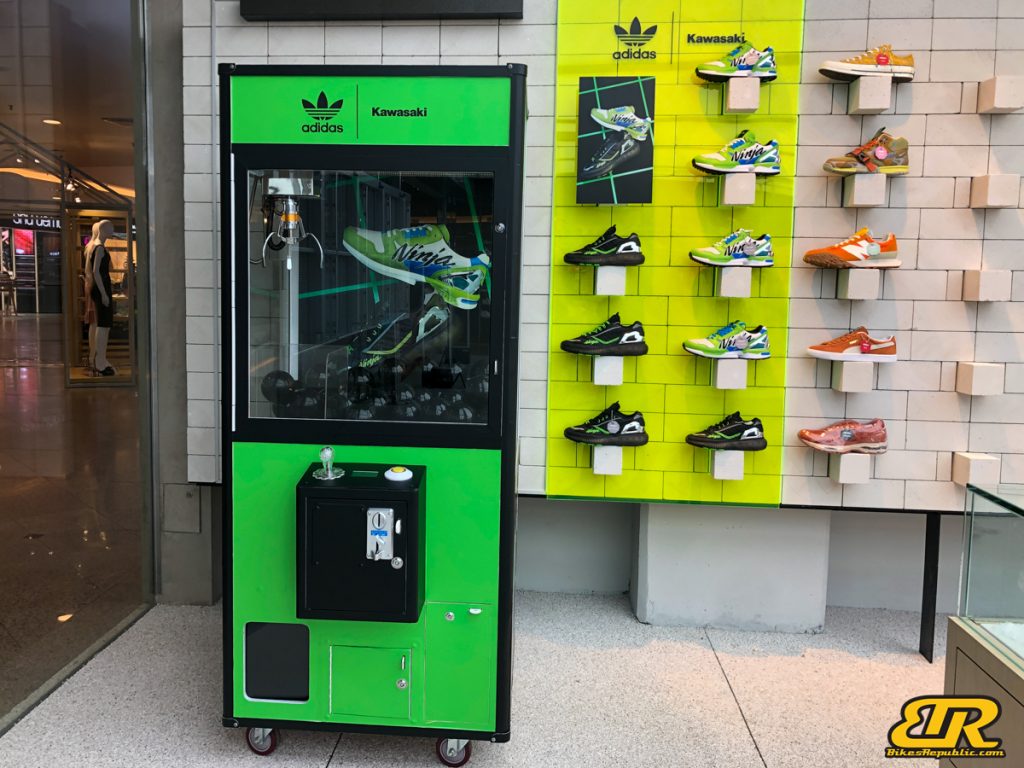 Remember the Kawasaki Adidas sneakers line we reported on recently? Well it seems they are now on sale in Malaysia thanks to sneaker retailers Atmos Kuala Lumpur. We spotted the sneakers on sale by chance last weekend at said dealer's store located in Mid Valley Megamall, Kuala Lumpur.
As reported prior, the Kawasaki Adidas sneakers range consists of the Adidas ZX 5K Boost Kawasaki and the Adidas ZX 8000 Kawasaki models. Each bear a distinct colourway design inspired by the Japanese bikemaker's Ninja ZX sport bike line.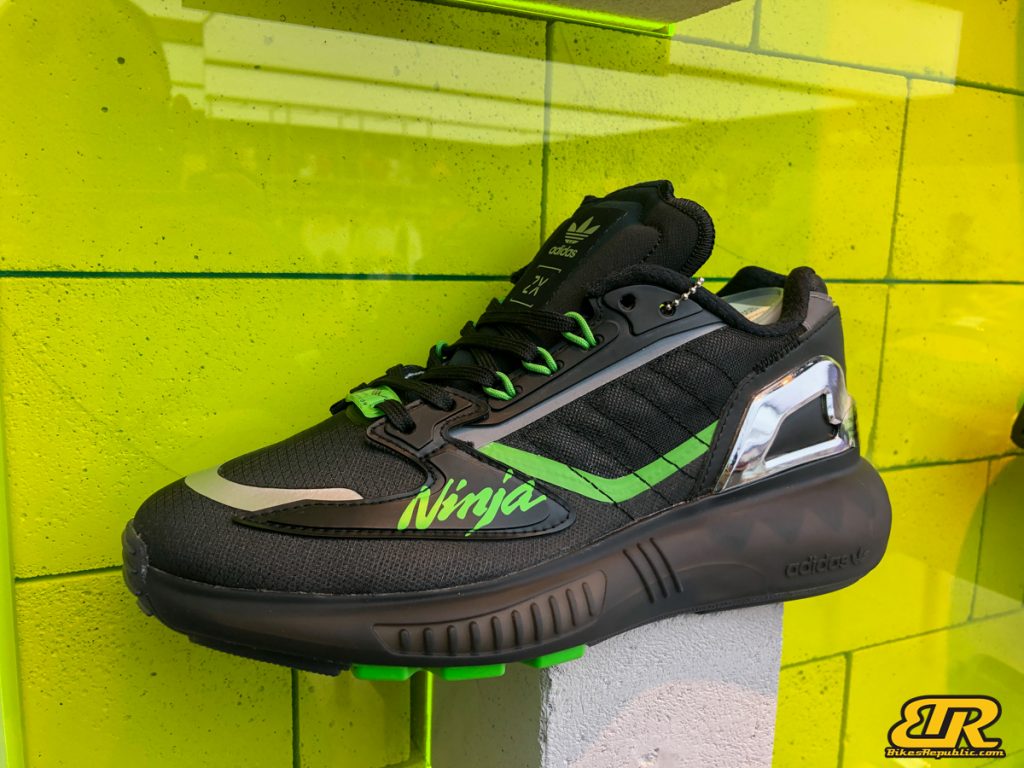 Whilst the ZX 5K Boost Kawasaki pair dons a black base motif with bright green accents plus prominent Ninja logos, the ZX 8000 Kawasaki features a brighter green base motif with white and blue accents plus bold Ninja logos instead.
Having inspected both trainers first hand, we can safely report that both pairs meet the hallmark high quality build that the German three-striped brand is renowned for – ample foot support and comfort in particular.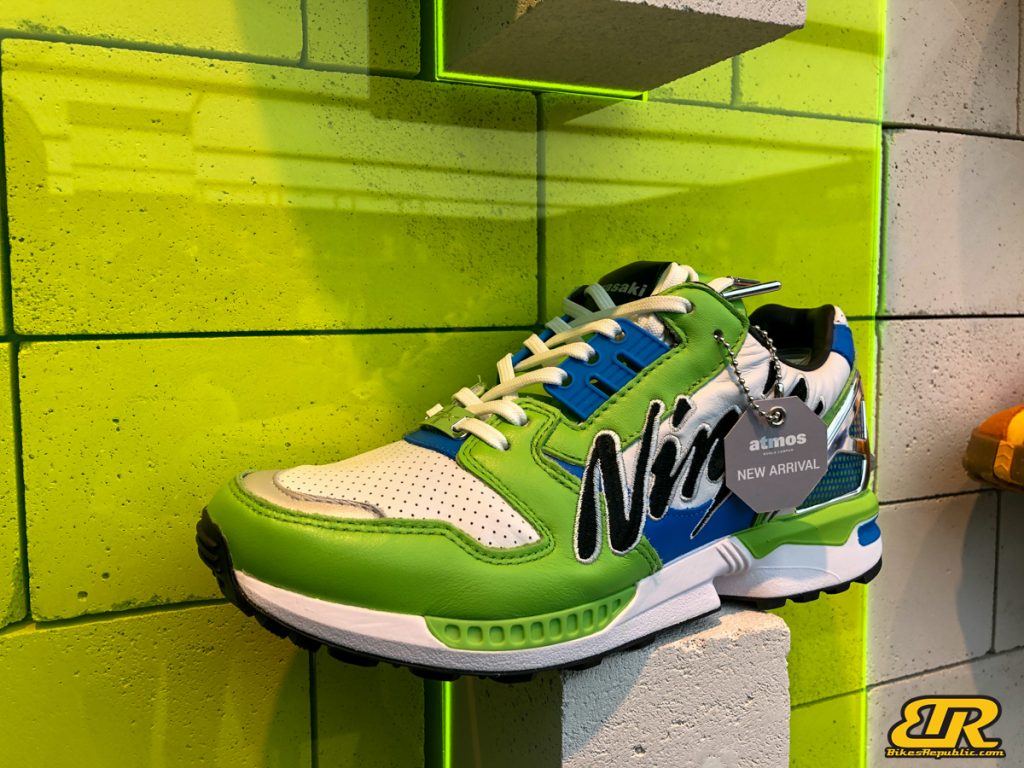 What remains questionable though is the appeal of their styling, especially when coupled with the retail prices each pair commands…
For the brighter ZX 8000 Kawasaki pair, Atmos Kuala Lumpur is retailing this pair at RM549 each whilst the darker ZX 5K Boost Kawasaki pair has a sticker price that reads at RM699.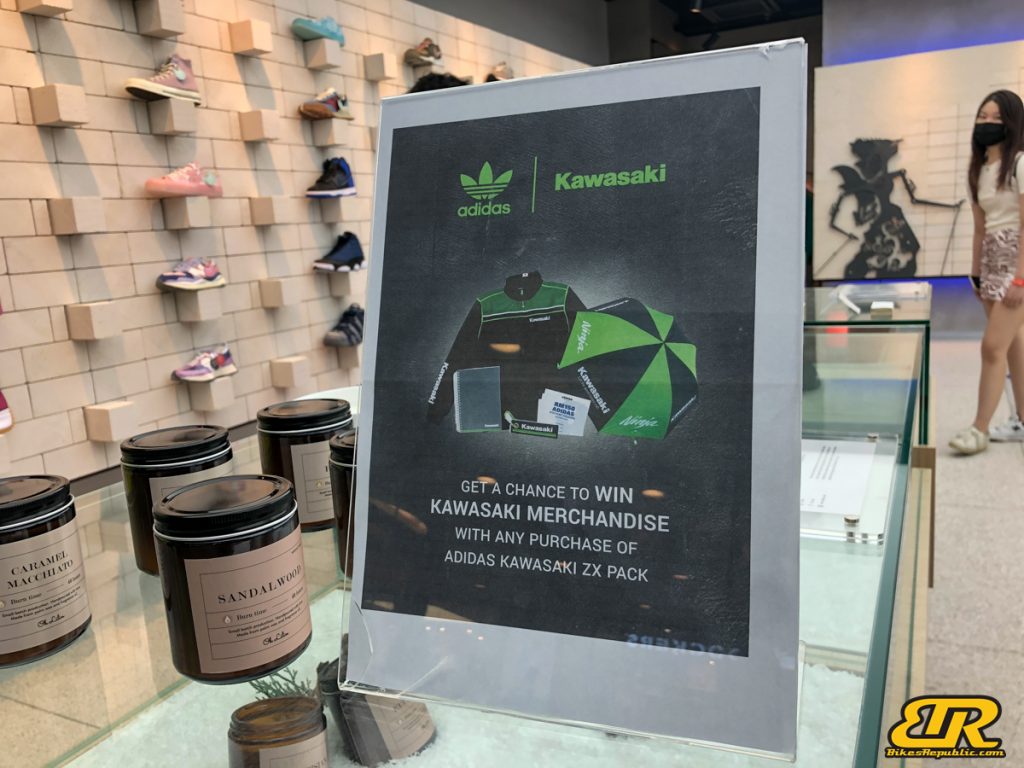 Yup, those are stiff prices for sneakers, but at least Atmos Kuala Lumpur are throwing in a host of freebies with each purchase of either pair. Highlights included exclusive Kawasaki-branded jacket, umbrella, notepad and keychain, as well as RM150 Adidas vouchers.
What do you reckon, folks? Keen on styling yourself in the same fashion as your favourite signature Kawasaki sport bike?