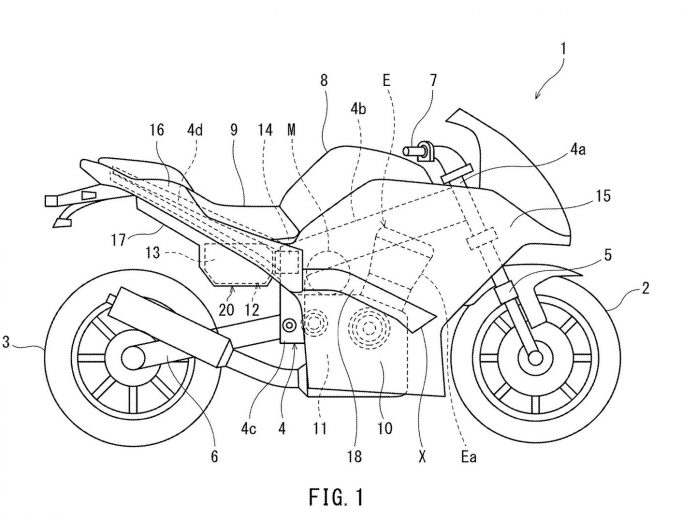 Team Green latest patents have confirmed that its maiden hybrid project is edging closer to production based on the company latest patent.
Kawasaki announced its plans to have more than ten electric or hybrid motorcycles by 2025, and looking at how things are progressing, and the Japanese firm is definitely on track to reveal their first bike soon.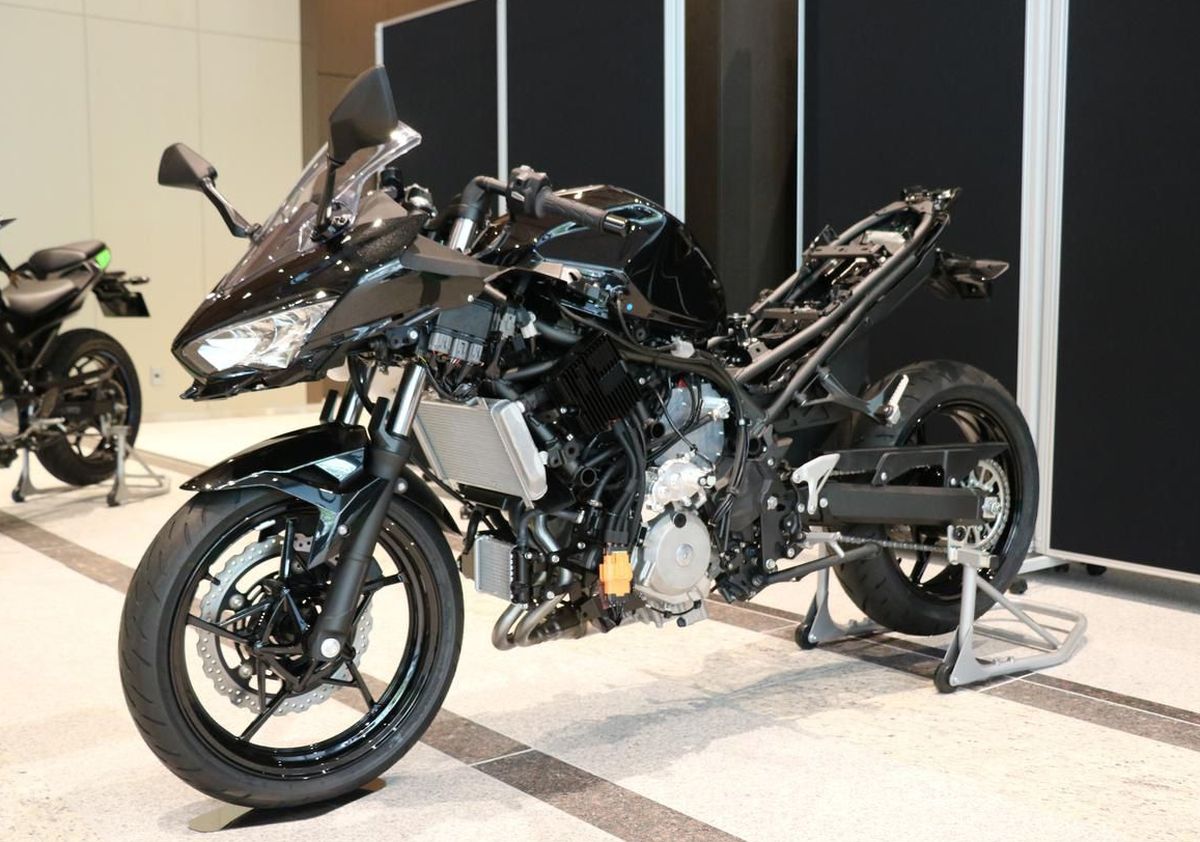 Kawasaki has already shown a prototype hybrid featuring a twin-cylinder engine mated to a 48-volt electric motor that could run on different modes according to its environment.
The bike would run on a conventional combustion engine while cruising but switch to the electric motor during city riding. 
However, the combustion engine and the electric motor will work together if the rider wants the best performance.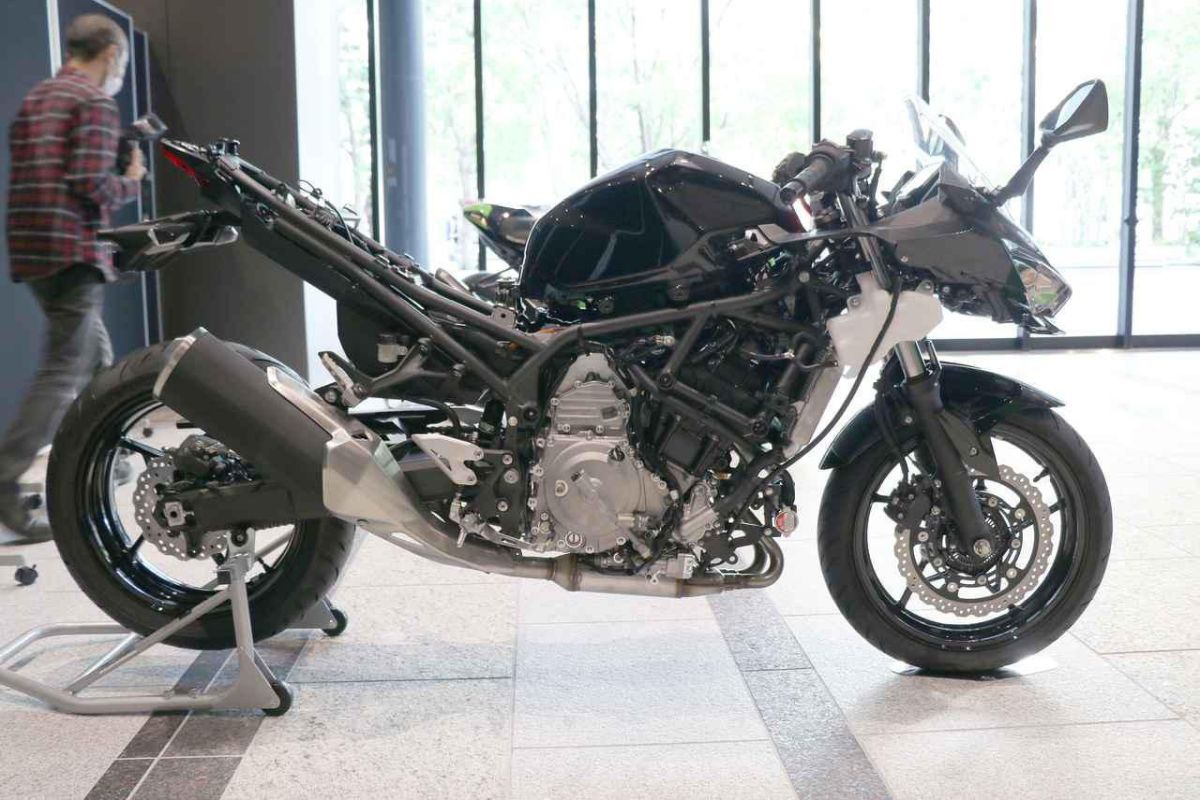 According to the latest patents, the hybrid engine could be utilized across multiple existing Kawasaki models, which makes more sense than developing ten entirely new motorcycles from scratch.
Introducing a hybrid version of existing models is a common practice among car companies; hence it's only relevant that Kawasaki follows the same route.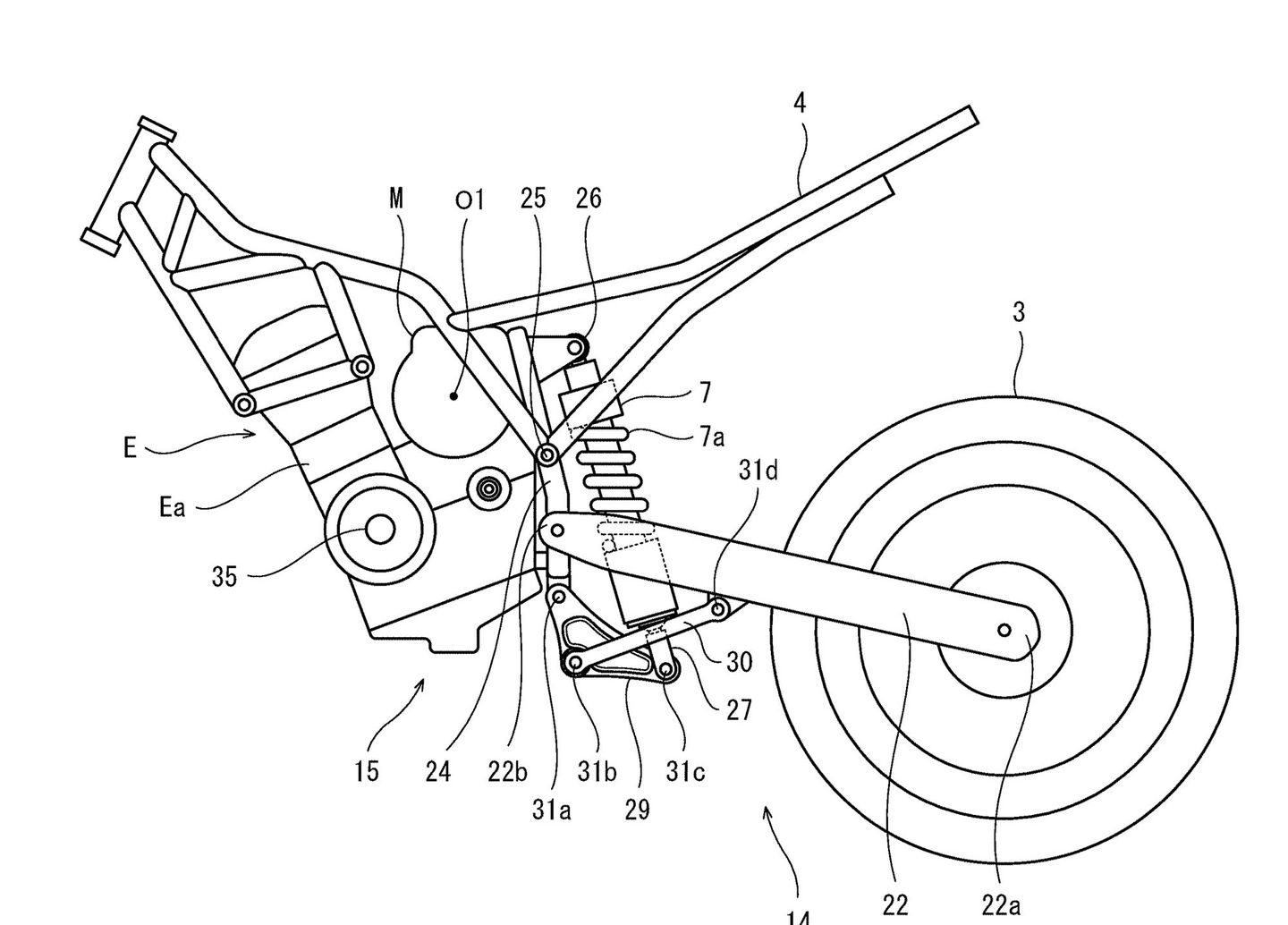 The newly published patents indicate that the first hybrid model could be based on Kawasaki's Ninja 400/Z400 range, as it used the same parallel-twin engine borrowed from the brand 400cc motorcycle.
Also available is a visually identical 250cc version, mounted in a steel frame, while the 48-volt lithium-ion battery only takes the size of a small conventional car battery and is fitted under the seat.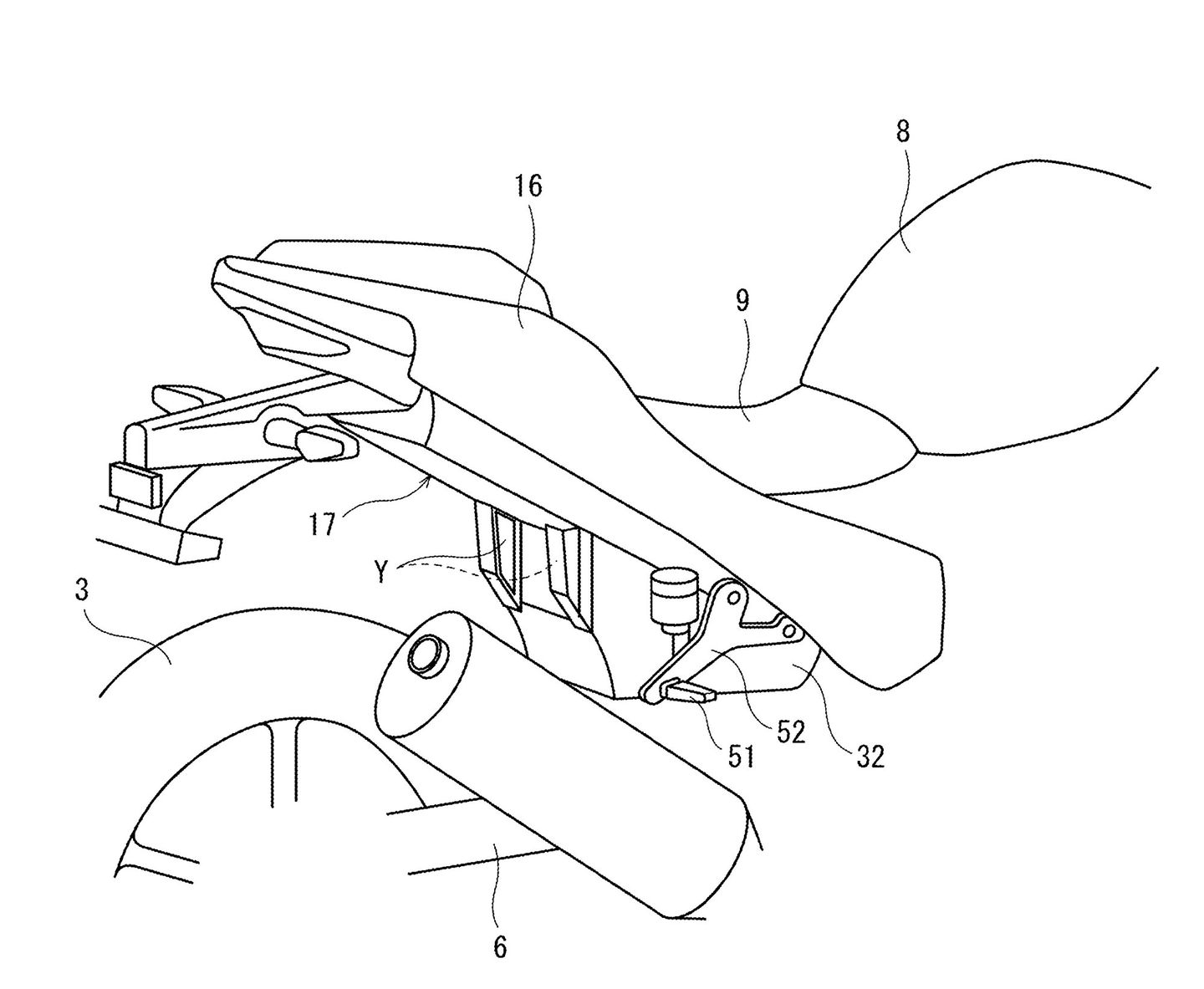 Nevertheless, the battery is kept cool via an air-cooled system to ensure a lower cost and more straightforward construction than a liquid-cooled design that takes more space and complexity.
Meanwhile, the patents revealed that the electric motor is placed above the motorcycle six-speed transmission. The gearbox will allow the bike to operate as a conventional combustion engine motorcycle and a clutch to engage or disengage the motor.
The motorcycle will also feature bar-mounted switches to change the gear, presumably similar to Honda's DCT manual mode.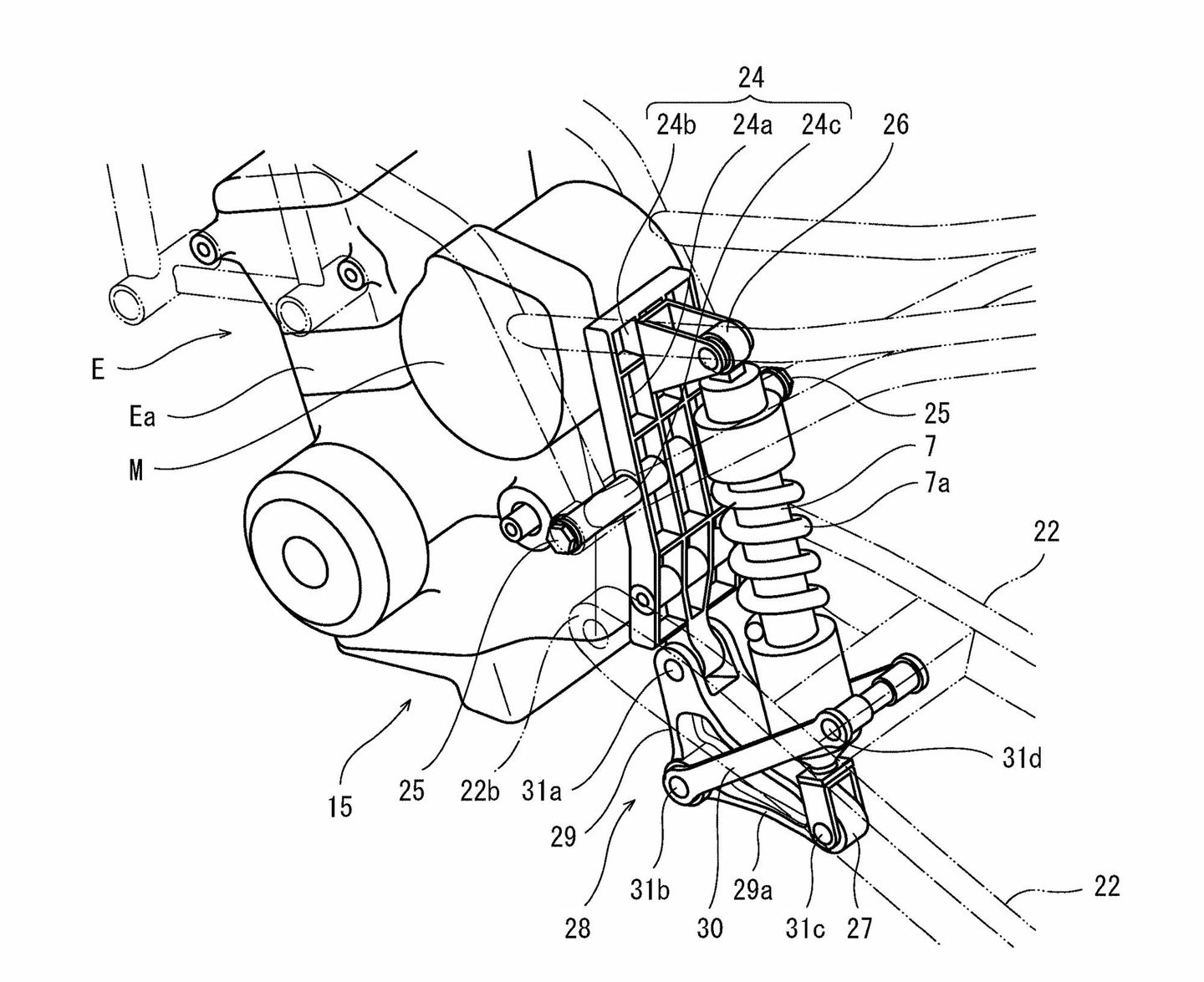 Another patent also shows that Kawasaki has reinforced the electric motor, allowing it to be used as the rear shock mount, courtesy of a cast alloy plate that connects the frame.
The company's latest patent's intricate detail shows that Kawasaki is moving in the right direction in developing a production-ready hybrid motorcycle by 2025. Looking at how things are progressing, 2025 could be an exciting time for the two-wheels industry.