Kawasaki's 650cc middleweight marks an 11-year evolution.

The new Ninja 650 ABS, Z650 ABS and Versys 650 are enjoying a massive success.

Fun, rider friendly, affordability and low maintenance costs make them popular.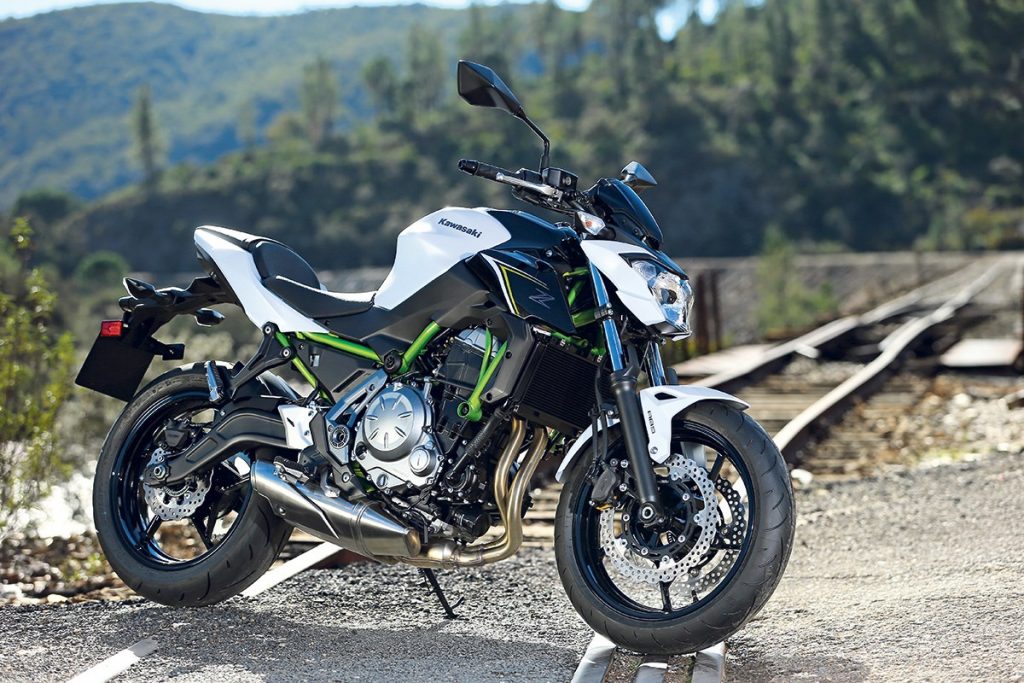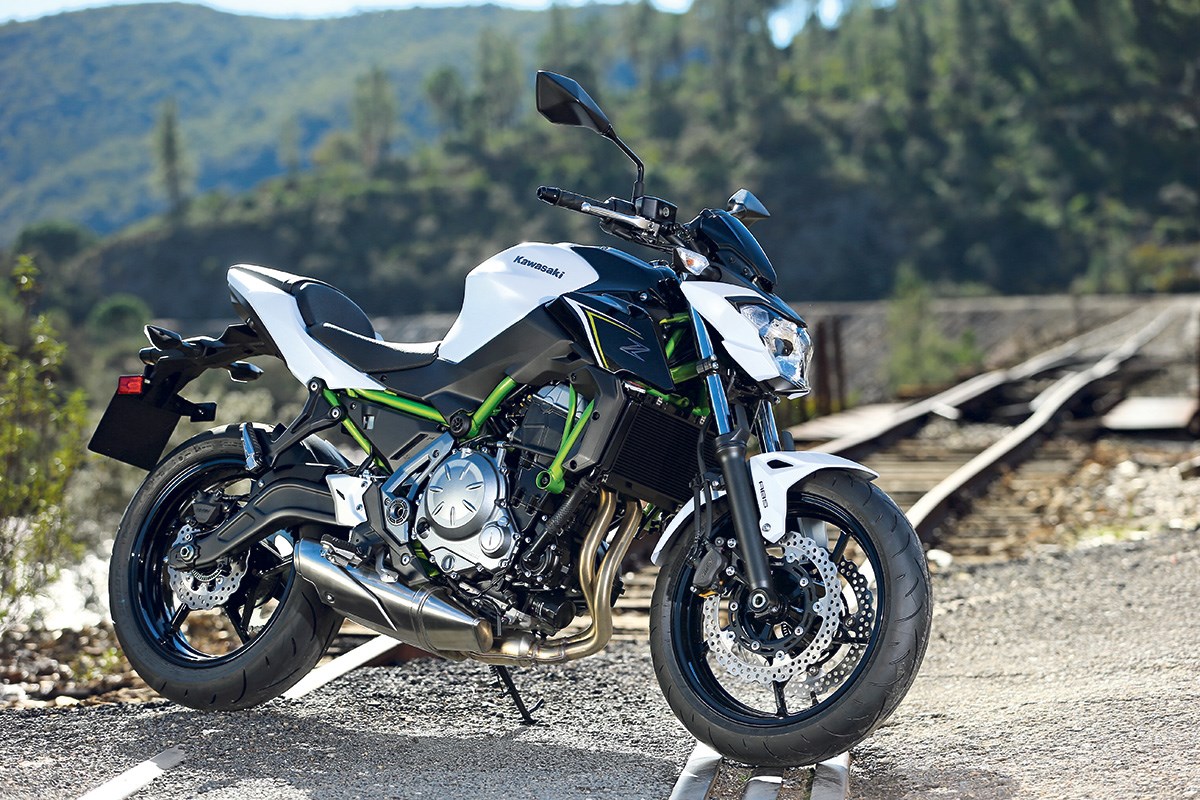 Kawasaki's 650cc middleweight range, which now consists of the Ninja 650 ABS and the Z650 ABS, has been produced since 2006.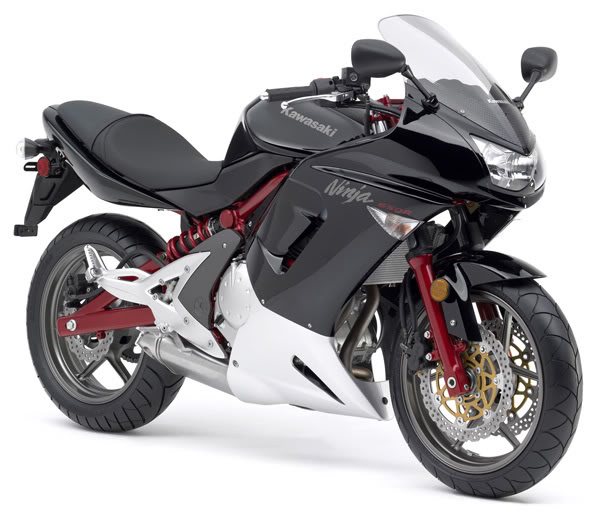 The 650cc lineup went through a number of cosmetics and chassis-related changes between its debut in 2006 to 2011, with the engine untouched.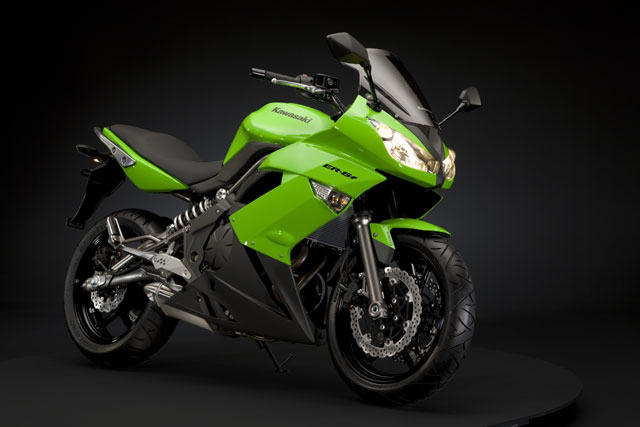 2012 saw some major revisions, including to the frame, running gear, and cosmetics.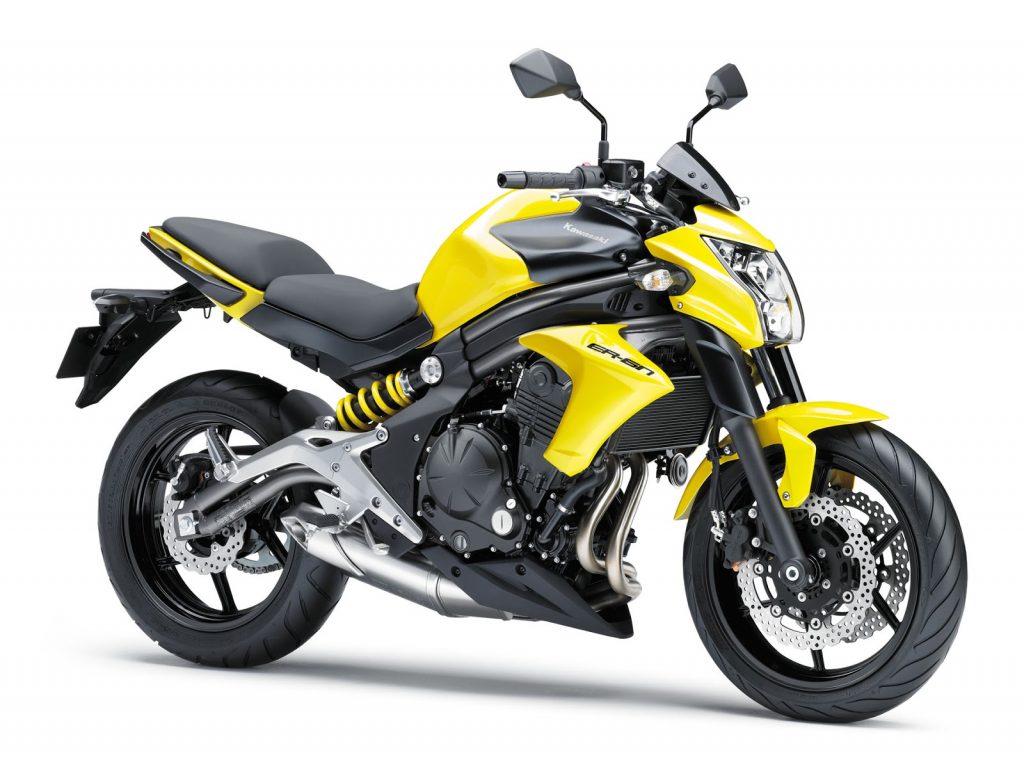 When Kawasaki Motors (Malaysia) started to CKD the bikes ER-6f, ER-6n and Versys 650, it's popularity exploded and those models were everywhere in Malaysia. They were the superbike for the masses.
But what made them such favourites then and favourites now? Here are the top 10 reasons.
10. CONTINUOUS DEVELEPMENT
Being in the market for 11 years means Kawasaki has collected much experience and data regarding the models. Consequently, the 650 range has evolved to be better and better with every new iteration. All three models now feature fuel injection with ECU-controlled Dual Throttle Valves, with the Ninja 650 and Z650 featuring ABS. The new models are also fitted with an all-new frame, suspension and 649cc, parallel-Twin engine.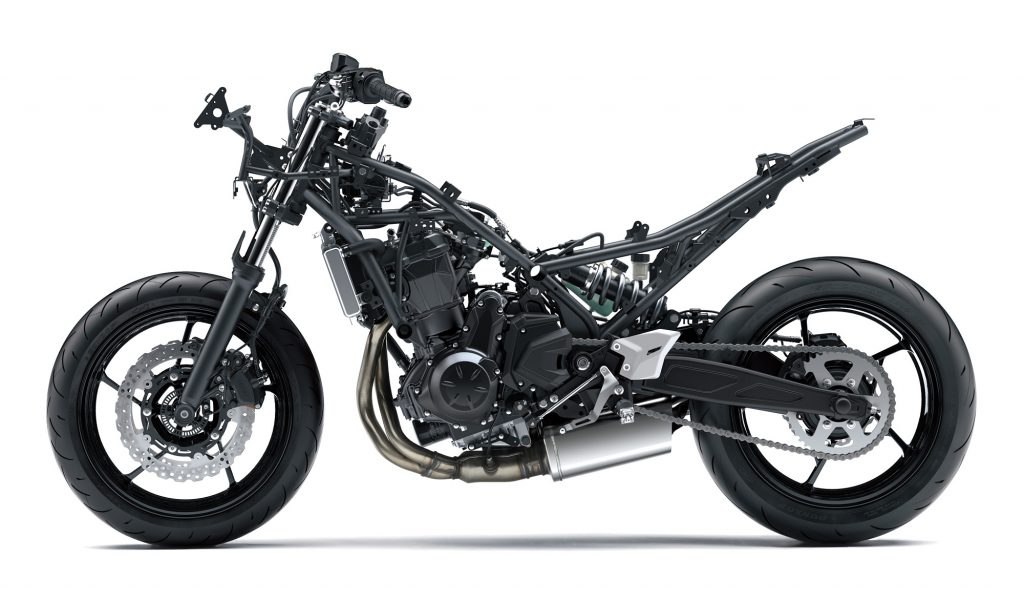 9. COMFORT
No motorcycle is useful without good ergonomics. Kawasaki's 650s are well-known for their comfortable ergonomics. Kawasaki's designers have put in much effort in perfecting the "rider's triangle," the term for the relationship among the handlebar grips, seat and footpegs. The 650 range offers a relaxed riding position with a dash of sportiness thrown in. Which explains why thousands of owners have toured around Malaysia and into neighbouring Thailand on many occasions.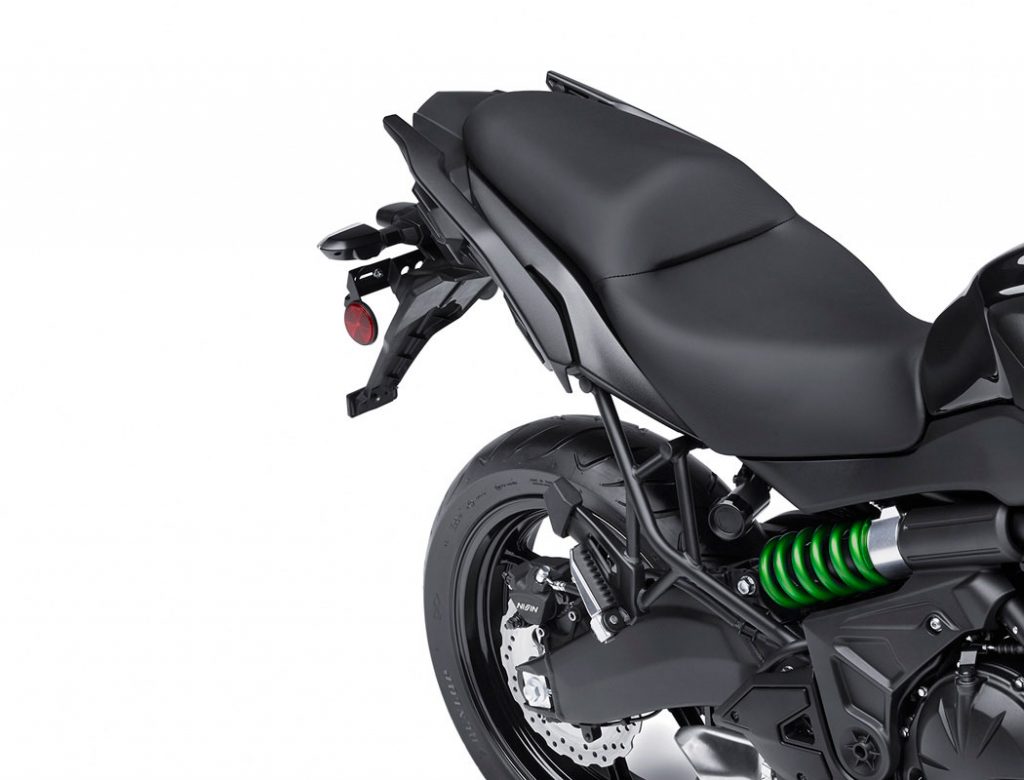 8. TORQUEY ENGINE
Why torque and not horsepower? To simplify, torque is the force you feel when the bike accelerates, while horsepower is the top speed at full throttle. So, unless you race at the track, an engine which spreads its torque throughout the RPM range is the practical choice. It means you only need to open the throttle to overtake, instead of having to shift gears all the time. Good torque also allows you to carry a passenger and large luggage loads.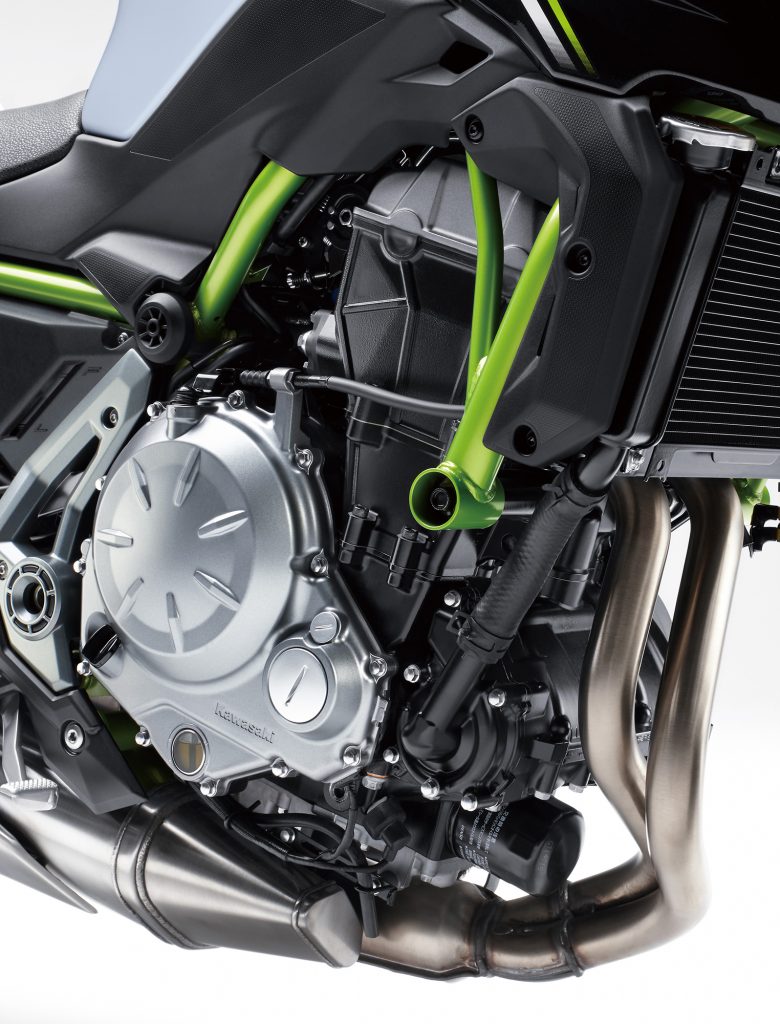 7. RIDER FRIENDLY MOTORCYCLE
With great ergonomics and tractable engine power, learning to ride the Ninja 650 is ever so easy. And fun!
The low seat on the Ninja 650 ABS and Z650 ABS accommodate riders of any height, and all three models including the Versys 650 cosset you with an all-day comfort. The engine's power characteristic is linear and doesn't threaten to ride like a wild horse, which means you could cruise slow, or ride briskly or fly at high velocity whenever you wish.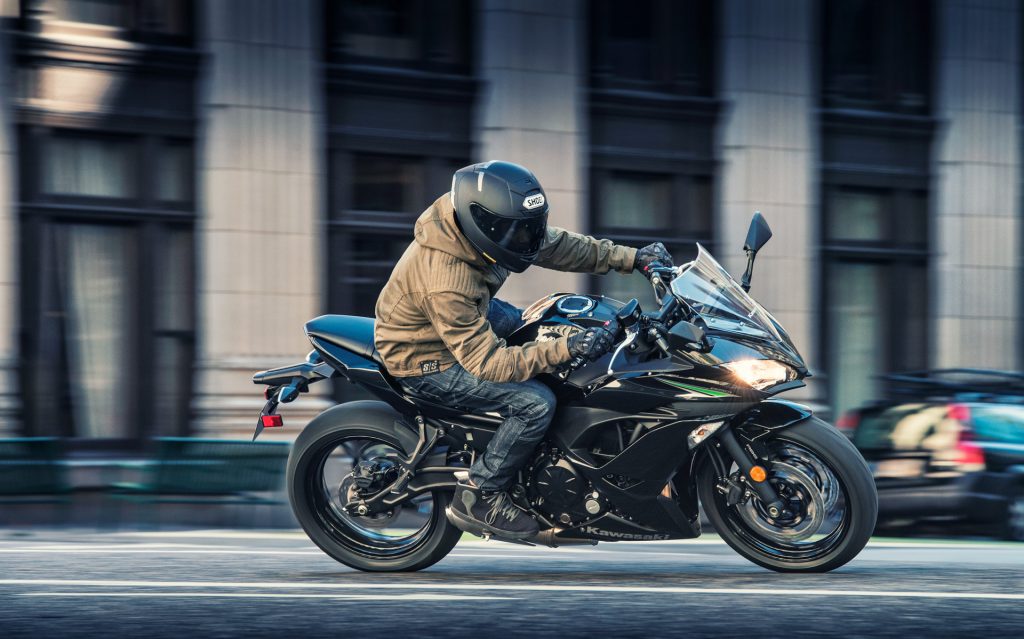 The combination of ergonomics, predictable handling, smooth power contributes to a motorcycle that's easy to learn for riders who are stepping up to bigger bikes. Besides that, being torquey doesn't threaten the engine to stall on the clutch – a boon for riders who are new to the manual clutching.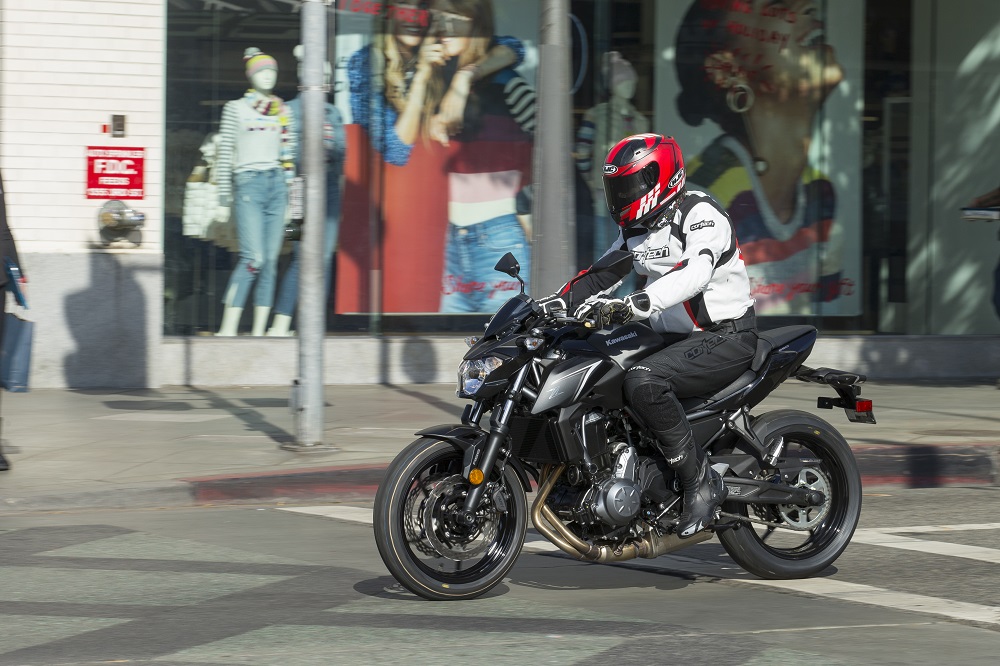 Now you know why the ER-6n is the favourite motorcycle for B-license students at Malaysian driving schools.
6. IT'S FAST
70 bhp may not set the spec sheet on fire, but coupled that wide torque the Kawasaki 650s are famous for and you have a lively ride.
The 650 range is no slouch, consistently recording 3.5 seconds from 0 – 100 km/h and ¼-mile (400 metre) runs of 12.0 seconds flat. Even the taller Versys 650 hits 100 km/h in 3.8 seconds and charges through 400 metres at 12.5 seconds. So not only does Kawasaki's 650 appeal to newbies but to returning riders and seasoned riders too.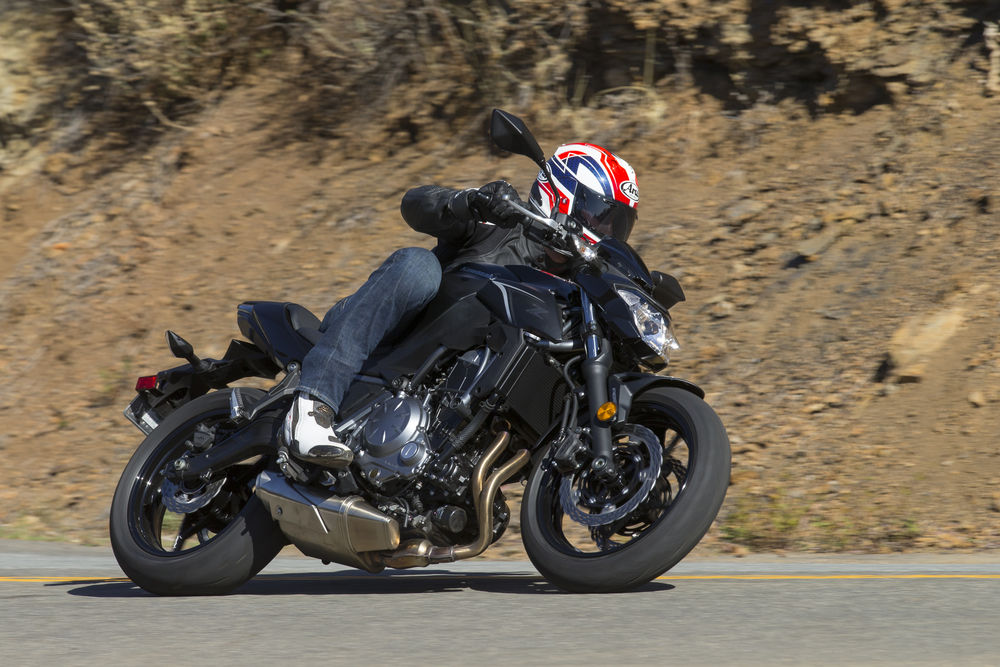 5. PRACTICALITY
The Kawasaki 650 range are designed to be the jack-of-all-trades. You could commute daily, sling through corners up Genting Highlands on weekends, go touring with your buddies during the holidays, balik kampong with the wife to celebrate Raya and, haul all the lemang and rendang to please your mother-in-law. Just think it and do it.
From slapping on luggage to turn them into tourers, to those that were accessorized and modded for more racy performance, the range is supremely configurable to the fancies of each owner.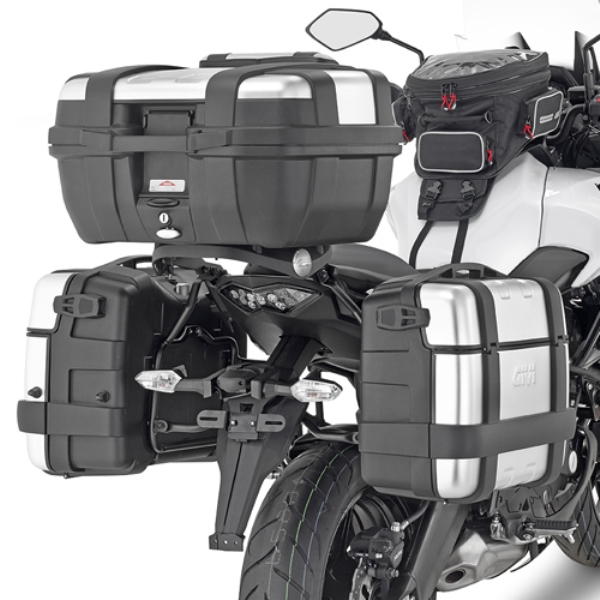 4. FUEL ECONOMY AND RANGE
Fuel is expensive these days, right?
Independent fuel economy database site www.fuelly.com publishes peer-tested results on different types of motorcycles, and currently lists 114 Kawasaki Ninja 650R owners who have logged a total of 894,400 km (559,000 miles) of fuel mileage data. The majority of owners logged between 19.6 km/l to 20.0 km/l, while there were a few who reported figures as high as 24.2 km/l. The lowest being 15.7 km/l.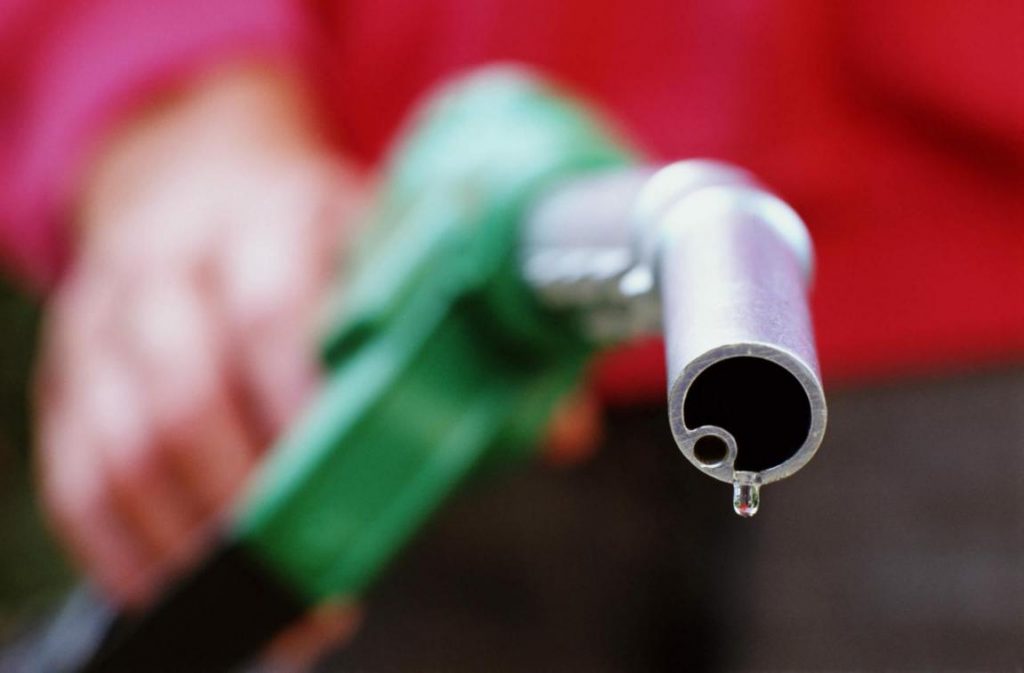 That means, considering the lowest figure of 15.7 km/l, you'd only consume 1 litre of petrol when you commute to your office from Petaling Jaya to the Kuala Lumpur city centre – costing only RM 2.16 per trip (as of 6th September 2017).
On another hand, if you consider the middle figure of 19.6 km/l when touring, a full 15-litre tank on the Ninja 650 and Z650 should only run dry in 294 km. That's in the ballpark for this writer's personal 2011 ER-6f. On the Versys 650, however, a full tank could ferry you through 411.6 km. Rawang R&R to the Gurun R&R (360 km) in one tank, anyone?
3. GOOD LOOKS
The design of the Kawasaki 650 range has definitely come far, hand-in-hand with the technological updates.
The fully-faired Ninja 650 ABS looks uncannily similar to the Kawasaki ZX-10R that's currently dominating the World Superbike Championship. It gives the impression of a high-performance and dynamic motorcycle, one which exhilarates the rider and turns the heads of others at the same time.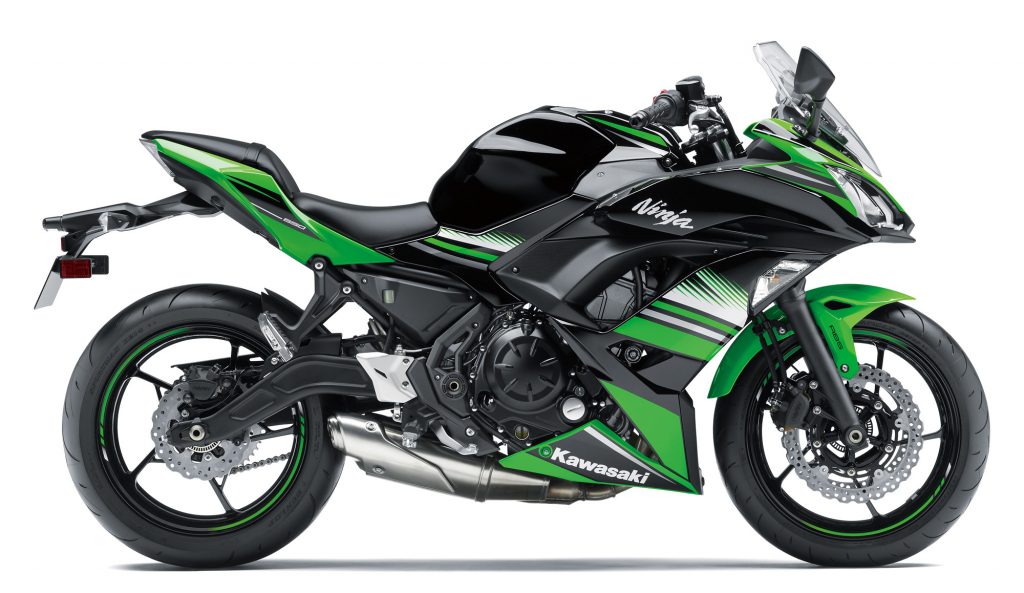 The naked Z650 ABS's revolutionary design is the result of the Japanese sugomi principle. Sugomi is described as, "…an intense aura given off by a person or object felt by the person looking at it." The result is an organic-looking motorcycle, something that's living and has character, instead of being sculpted by the wind-tunnel.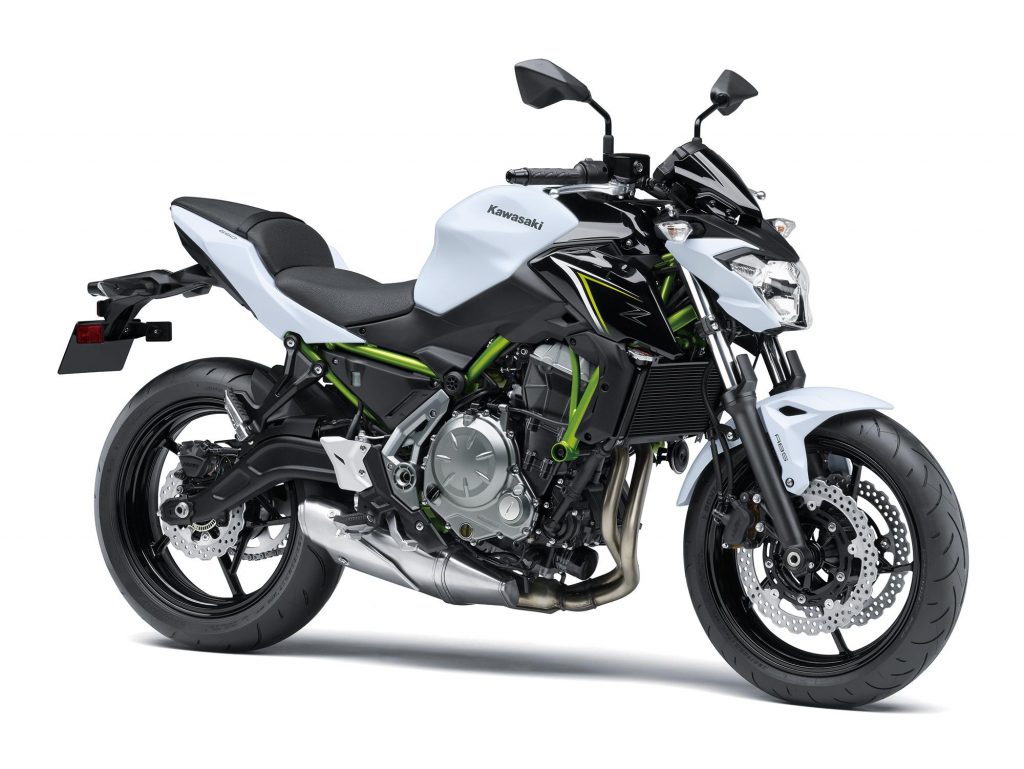 As for the Versys 650, its sharp profile and purposeful design portrays lightness and nimbleness, in tune with the bike's true prowess. It stands apart from sport/adventure-tourers that look tall, heavy and unwieldly.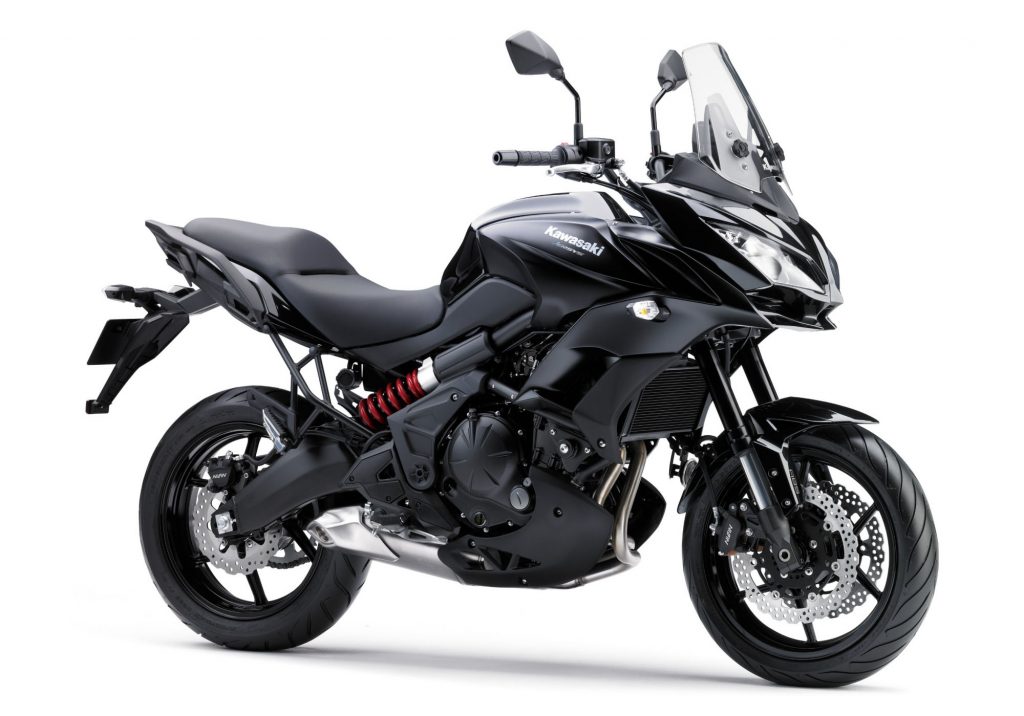 2. PARTS, ACCESSORIES WIDELY AVAILABLE
Being in the market for a long time and popular has great benefits for the owner.
While we always advocate performing maintenance at the Kawasaki Exclusive Service Centre at Glenmarie, Shah Alam and/or authorized workshops, plus using only genuine Kawasaki parts and accessories, motorcycle owners may have to seek help outside the official network during emergencies.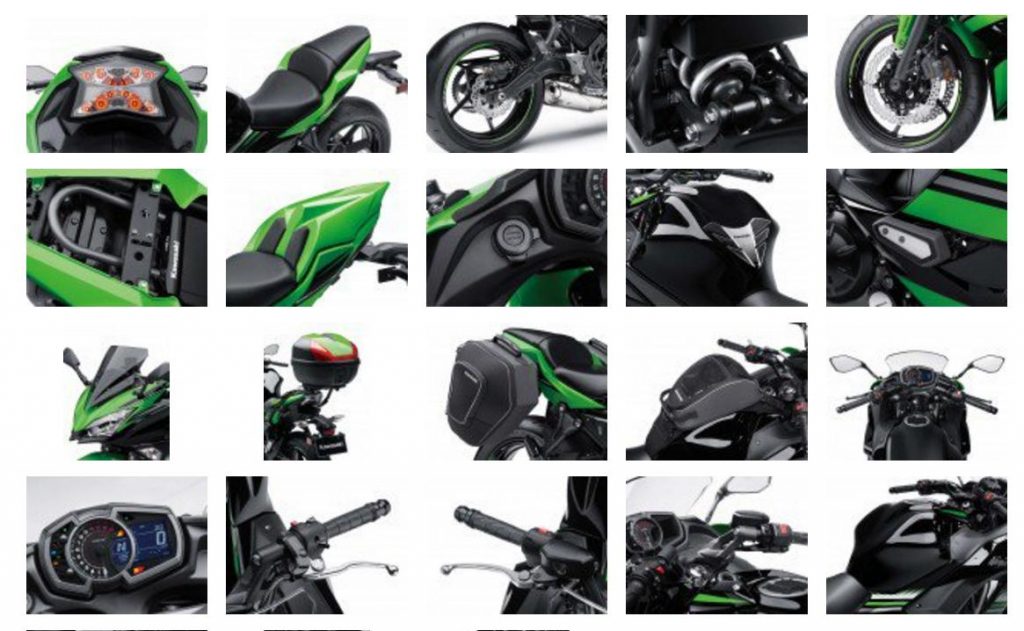 Since the Kawasaki 650 series has been in the market for a long time and very popular, there are plenty of places that may be able to assist in emergency situations.
Let's just hypothetically say you're in Danok, Thailand when you snapped the clutch cable (it's unlikely). You could visit the nearest motorcycle shop, greet the mechanic sawadeekahp, install a compatible cable and then ride your Kawasaki 650 to the first Kawasaki dealer you see and have it replaced with the genuine item. Done.
1. RELIABILITY
Contrary to what some may have you believe, Kawasaki's 650cc range consists of reliable motorcycles. The model line will not have continued on if it were the contrary.
As mentioned above, Kawasaki has evolved the 650 family to the current level of sophistication through 11 years. In spite of that, there's no denying that the models remain relatively simple without undue complexity. That translates to ease of maintenance and also being less maintenance intensive, and ultimately affordable to own and enjoy.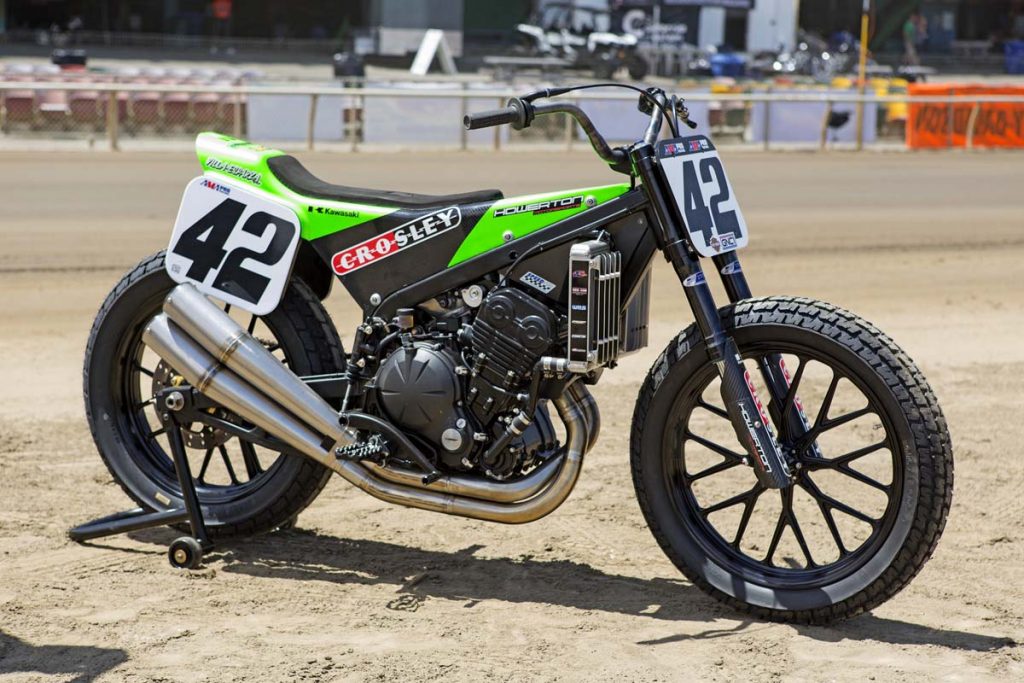 There are dirt track racing teams in the US who utilize the 650cc engines, to great success.
As you can see, there are many attributes that makes the Kawasaki 650 range the favourite middleweight motorcycle the world over. There are also many other little qualities that we couldn't find the space here for, but bear in mind that these little qualities contribute to motorcycles that are fun for everyone.
So do check one out and grab some seat time and you'll be amazed.